Myers tosses gem, but Lake County sweeps two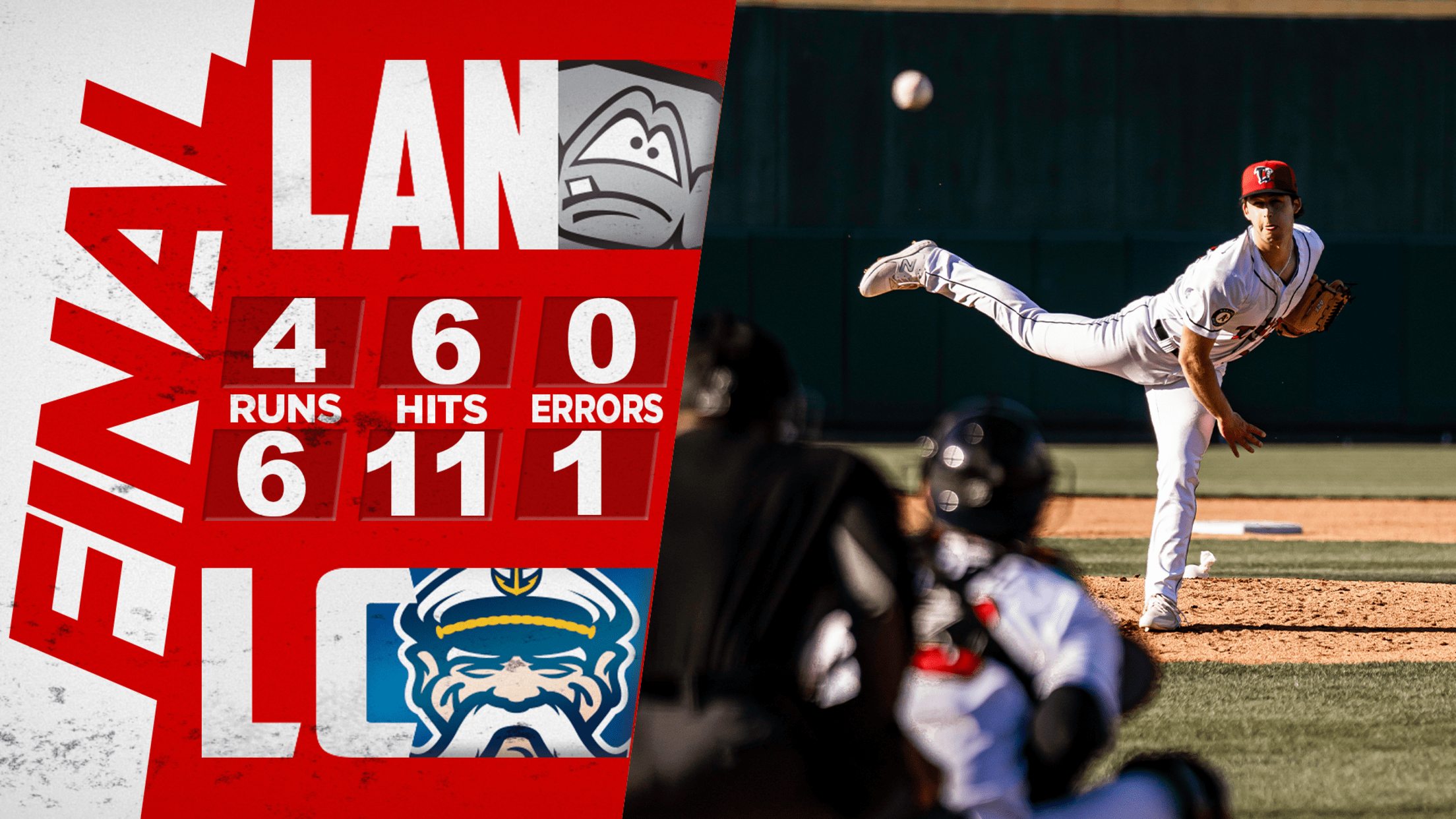 EASTLAKE, OH – Mitch Myers tossed five scoreless innings, but the host Lake County Captains (8-4) rallied for six runs off reliever Hunter Breault to complete a 3-2, 6-4 doubleheader sweep of the Lansing Lugnuts (6-6) on Thursday night at Classic Park. After dropping the first game of the series
EASTLAKE, OH – Mitch Myers tossed five scoreless innings, but the host Lake County Captains (8-4) rallied for six runs off reliever Hunter Breault to complete a 3-2, 6-4 doubleheader sweep of the Lansing Lugnuts (6-6) on Thursday night at Classic Park.
After dropping the first game of the series in walk-off fashion on Wednesday night, the Nuts experienced a bad case of déjà vu in Game 1 of the twinbill, rallying to tie the score at 2-2 on a Junior Pérez sixth-inning sacrifice fly, only to see Joe Lampe deliver a two-out RBI single in the bottom of the seventh off John Beller to give Lake County the win.
The Lugnuts were outhit 9-2 in the loss, with the sole hits supplied by a Lazaro Armenteros triple and an Euribiel Ángeles single, but starter Joelvis Del Rosario kept the Nuts in the game with five increasingly strong innings, allowing three hits and a walk in each of the first two frames before shutting down Lake County over the next three.
There's no better way to begin a game than this, @caeden_trenkle's first home run of the year! pic.twitter.com/GS8tBOo5nO

— Lansing Lugnuts (@LansingLugnuts) April 21, 2023
Caeden Trenkle led off Game 2 with a first-pitch home run to left off Lake County starter Trenton Denholm, his first home run of the season. The Lugnuts added a second run in the first inning on a Daniel Susac hustle double and Jonny Butler RBI single, and then increased their lead to 3-0 in the third inning on Max Muncy's second home run of the season.
Meanwhile, Lake County was fully stymied by Myers, Oakland's 12th-round selection in 2021 from Pitt, who gave up just four hits and no walks on 73 pitches, 50 strikes, in five innings. Myers finished particularly strong, with his three strikeouts coming against Lampe, Isaiah Greene and Victor Planchart in a five-batter span closing out the fourth and fifth innings.
Mitch Myers was in command, finishing five scoreless innings in his second start of the season. pic.twitter.com/B3GWWcr9Hn

— Lansing Lugnuts (@LansingLugnuts) April 21, 2023
But the Captains greeted reliever Breault in the sixth with consecutive singles from Cesar Idrogo and Dayan Frias, followed by a two-run double from Juan Brito that brought Lake County within 3-2. A Yordys Valdes RBI double tied the game. After a Lampe groundout, Jorge Burgos untied the game with an RBI single and Greene homered to left to complete the six-run deluge.
The Lugnuts rallied in the top of the seventh, with Joshwan Wright and Caeden Trenkle drawing consecutive two-out walks and Jack Winkler delivering an RBI single to put the tying runs and bring the go-ahead run up to home plate. But Tyler Thornton struck out Muncy to end the game and give Lake County its third straight win in the series.
The fourth game in the six-game set arrives Friday at 6:35 p.m., with Lugnuts right-hander Jacob Watters facing Captains right-hander Tommy Mace. Lansing plays at Lake County through Sunday before returning home April 25 to welcome in the Quad Cities River Bandits for a six-game series. For more information, visit lansinglugnuts.com or call (517) 485-4500.
# # #