Nitro Circus postponed until Spring 2021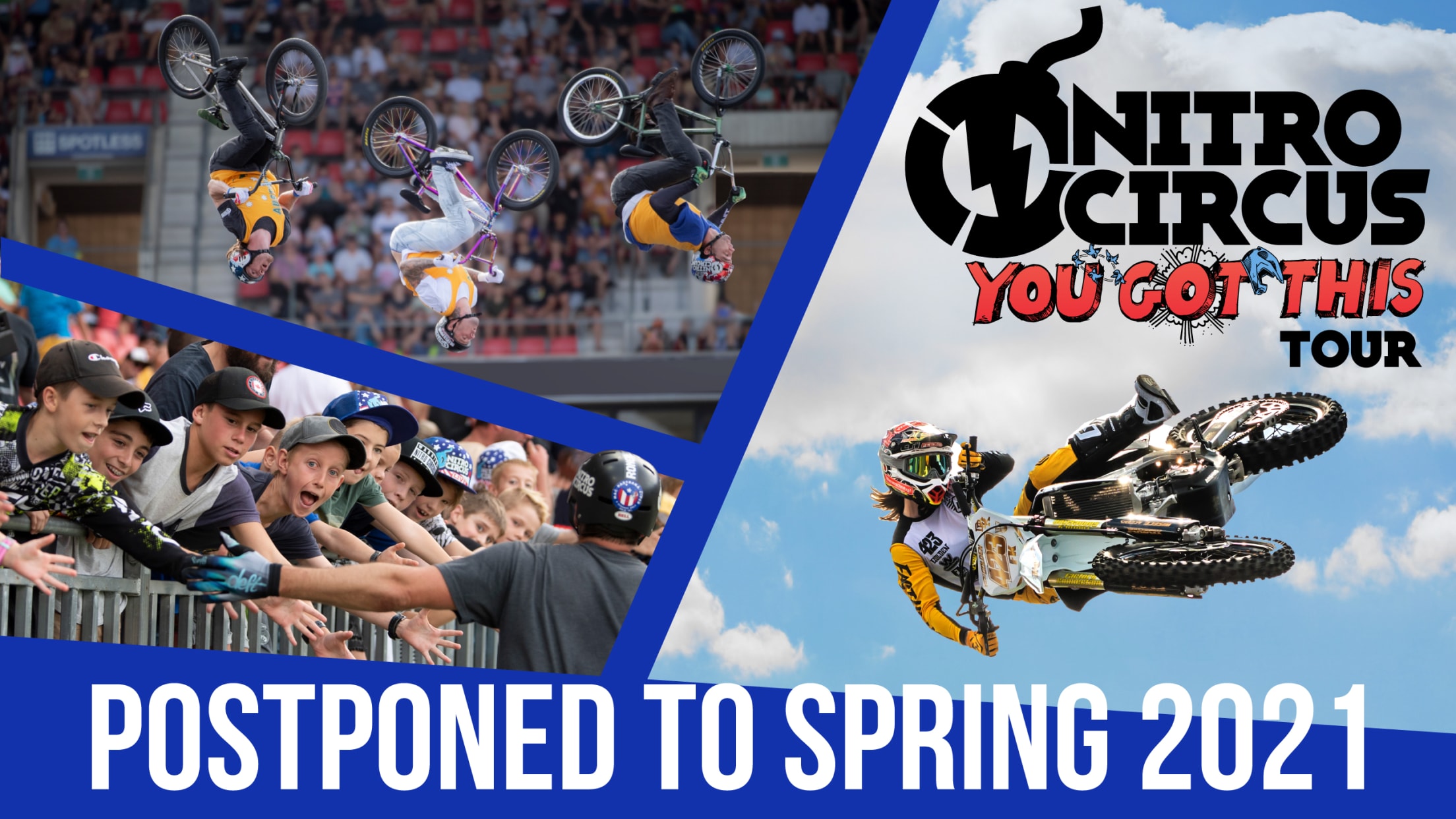 LANSING, Mich. – Lansing Lugnuts general manager Tyler Parsons has released the following statement with regard to the Nitro Circus "You Got This Tour": "First, thank you for your patience and support during a very challenging year. With the loss of the Minor League Baseball season and countless events, our
LANSING, Mich. – Lansing Lugnuts general manager Tyler Parsons has released the following statement with regard to the Nitro Circus "You Got This Tour":
"First, thank you for your patience and support during a very challenging year. With the loss of the Minor League Baseball season and countless events, our business has been put in a difficult position. As summer winds down, we wanted to send along an update on one of our fall events:
"The Nitro Circus "You Got This Tour," originally rescheduled for October 3rd, has been postponed to the spring of 2021. With capacity restrictions and the ongoing COVID-19 pandemic, it did not make sense to keep the show scheduled for October. We will announce the 2021 date as soon as possible.
"While we are disappointed in the postponement, we are incredibly excited to still host this event. The Nitro Circus "You Got This Tour" is a first-class entertainment show and we are thrilled to keep it here in Lansing, Michigan.
"We have set up several options for ticket purchasers. Due to the popularity of the show we encourage fans to keep their tickets if they want a guaranteed seat for the Spring 2021 show, especially those who have purchased VIP tickets."
For the full list of options, please click HERE. For any additional questions, please contact the Lugnuts at [email protected].
# # #