Nuts take series from sloppy Loons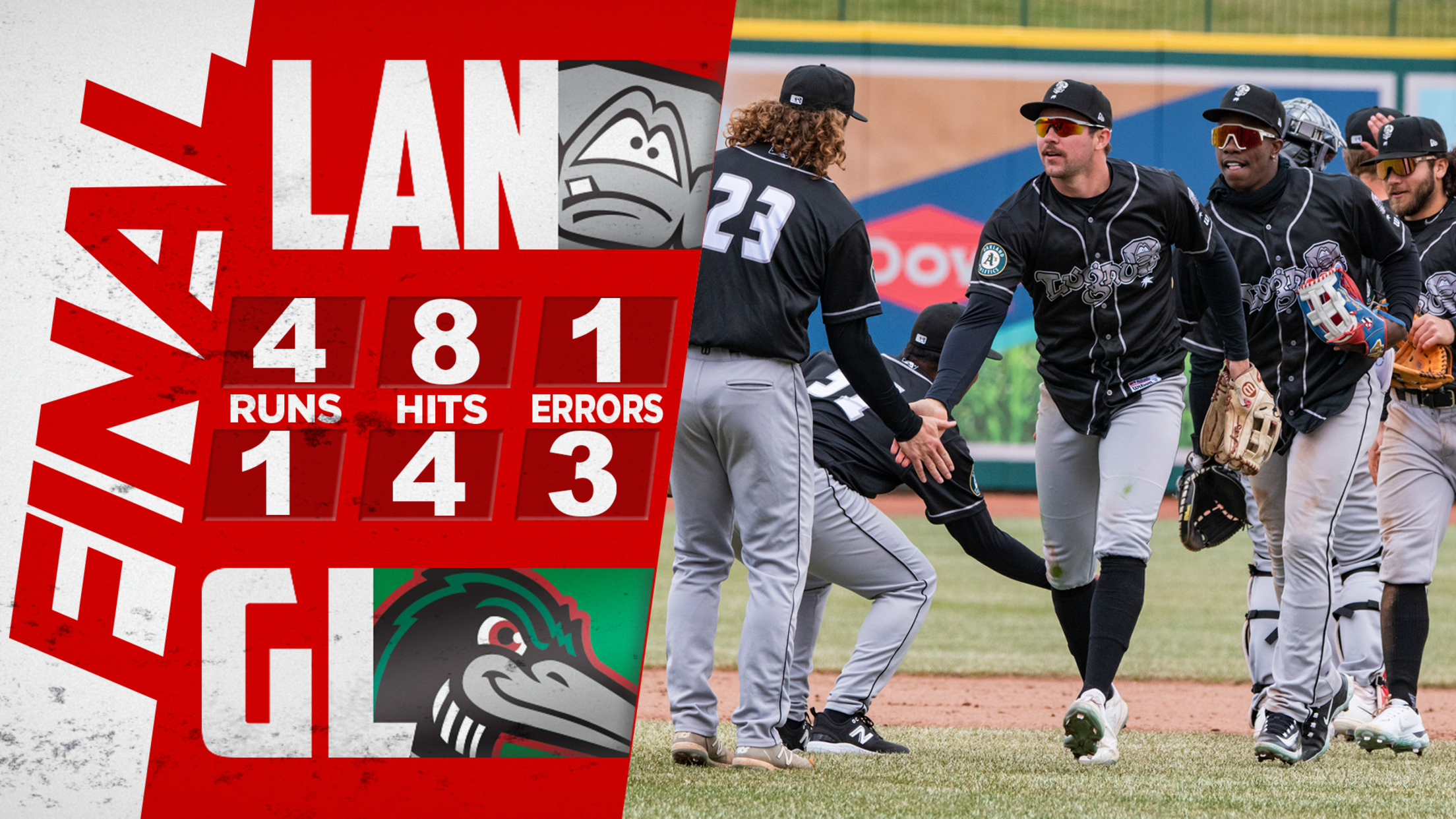 LANSING, Mich. – The Lansing Lugnuts (2-0) broke a sixth-inning tie with a three-run rally, aided by three errors, and clinched a season-opening series win with a 4-1 victory over the Great Lakes Loons (0-2) on Saturday afternoon at Dow Diamond. A night after defeating Great Lakes 4-3 in ten
LANSING, Mich. – The Lansing Lugnuts (2-0) broke a sixth-inning tie with a three-run rally, aided by three errors, and clinched a season-opening series win with a 4-1 victory over the Great Lakes Loons (0-2) on Saturday afternoon at Dow Diamond.
A night after defeating Great Lakes 4-3 in ten innings thanks to a dropped pop-up by Loons first baseman Yunior García in the tenth inning, the Lugnuts took further advantage of their generous hosts.
Euribiel Ángeles and CJ Rodriguez opened the sixth with singles off new Loons reliever Aldry Acosta and were wild-pitched into scoring position following a strikeout of Alexander Campos. With the infield in, Jonny Butler hit a weak grounder to García, who juggled it the same way he had the pop-up the night before, allowing Ángeles to score for a 2-1 Lansing lead. Caeden Trenkle followed with what first appeared to be a double-ball ball to short, only to see home plate umpire Chad Patterson rule catcher's interference on the Loons' Yeiner Fernández, loading the bases. Jack Winkler lashed an RBI single off Acosta's next pitch, bringing in Rodriguez for a 3-1 lead. Max Muncy then grounded to third baseman Austin Gauthier, who attempted for a force-out at home but threw wide of the plate as Butler scored.
The Loons' only run came from Gauthier, their second batter of the game, who drew a walk from Lugnuts starter Jacob Watters, moved to second on a wild pitch, and came in on an Alex Freeland single.
Watters combined with three relievers to blank Great Lakes from that point onward, striking out three batters in three innings before yielding to Blake Beers for 3 1/3 innings, followed by Luke Anderson for a 1 2/3, and Tyler Baum for a 1-2-3 ninth.
Lugnuts pitchers have held the Loons to nine hits through the first two games, all singles.
Catcher Rodriguez and shortstop Muncy finished with two-hit games to lead the Nuts' offense; Rodriguez went 2-for-4 with two singles and two runs scored, coming home in the second inning on a Butler RBI single to tie the game at 1-1, and Muncy singled and doubled in five at-bats to give himself three doubles among five hits in the first two games.
Left fielder Lazaro Armenteros added two walks, three steals, and a game-ending catch that brought him at full sprint into a collision with the wall in foul territory down the left field line.
Going for the series sweep, the Nuts tab right-hander Jack Perkins for the start in Sunday's 1:05 p.m. finale, opposed by Loons southpaw Justin Wrobleski.
Following Sunday's conclusion, the Lugnuts enjoy a day off Monday before open their home schedule on Tuesday, April 11, welcoming in the West Michigan Whitecaps for a six-game homestand at Jackson Field. For more information, visit lansinglugnuts.com or call (517) 485-4500.
# # #