Perez's First Homer Lifts Lugs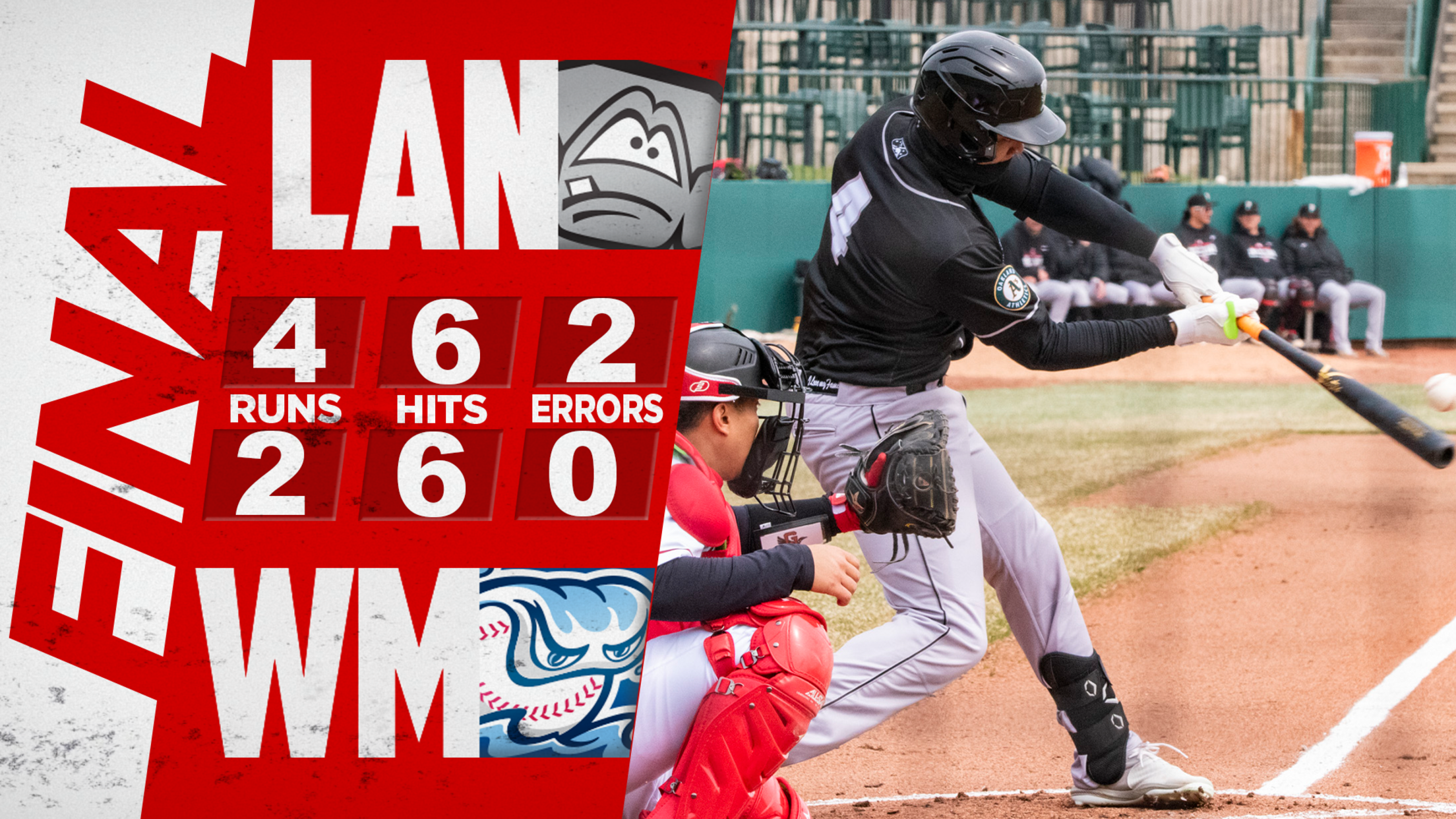 COMSTOCK PARK, Mich. – The Lansing Lugnuts (14-15) snapped their two-game skid with one big swing from Junior Perez in the top of the ninth. It was his first round-tripper as a Lugnut, a two-run shot, that sparked a 4-2 over the West Michigan Whitecaps (18-12). The Whitecaps, after having
COMSTOCK PARK, Mich. – The Lansing Lugnuts (14-15) snapped their two-game skid with one big swing from Junior Perez in the top of the ninth. It was his first round-tripper as a Lugnut, a two-run shot, that sparked a 4-2 over the West Michigan Whitecaps (18-12).
The Whitecaps, after having thirty combined hits in their first two games of the series were only able to get six tonight against the Lugnuts. Also, for a second time in this series, Lansing turned three double-plays, two coming with the bases loaded.
West Michigan opened the scoring for a second time in this series. They loaded up the bases and Mitch Myers hit Austin Murr to bring in the first run. With still nobody out, the Lugnuts then got a double play. Max Muncy threw home to CJ Rodriguez and then he sent it to third to Euribiel Angeles.
The Lugnuts would get their first run courtesy of Daniel Susac, who extended his on-base streak to twelve games with a double down the left field line. Both Euribiel Angeles and Jack Winkler came into score.
Myers then started to settle in as he only allowed four total hits, all singles from the dangerous Whitecaps offense. In the bottom of the fourth though, with Austin Murr at first, Myers threw back to first and nobody was covering, Murr came all the way around to score on the error. With the game tied 2-2, we wouldn't see anymore runs until the ninth.
Tyler Baum came in and pitched just short of two innings allowing no runs. Then, in the best chance of the game for West Michigan, John Beller wiggled out of a jam. Bases loaded with one out and he got a ground ball from Izaac Pacheco. Muncy started the double play, and it was the third and final twin-killing for the Lugnuts Thursday night.
With Susac singling to lead off the ninth, then came Perez' big swing to make it 4-2. Jorge Juan nailed down his second save with three quick outs in the bottom of the frame.
Right-hander Jacob Watters (3.07 ERA) starts the fourth game of the series tomorrow morning at 11:00 a.m., opposed by West Michigan left-hander Carlos Pena (1.14 ERA).
The Lugnuts play the Whitecaps through Sunday before returning home from May 16-21 against Lake County. For more information, visit lansinglugnuts.com or call (517) 485-4500.