Perez's Two Home Runs Not Enough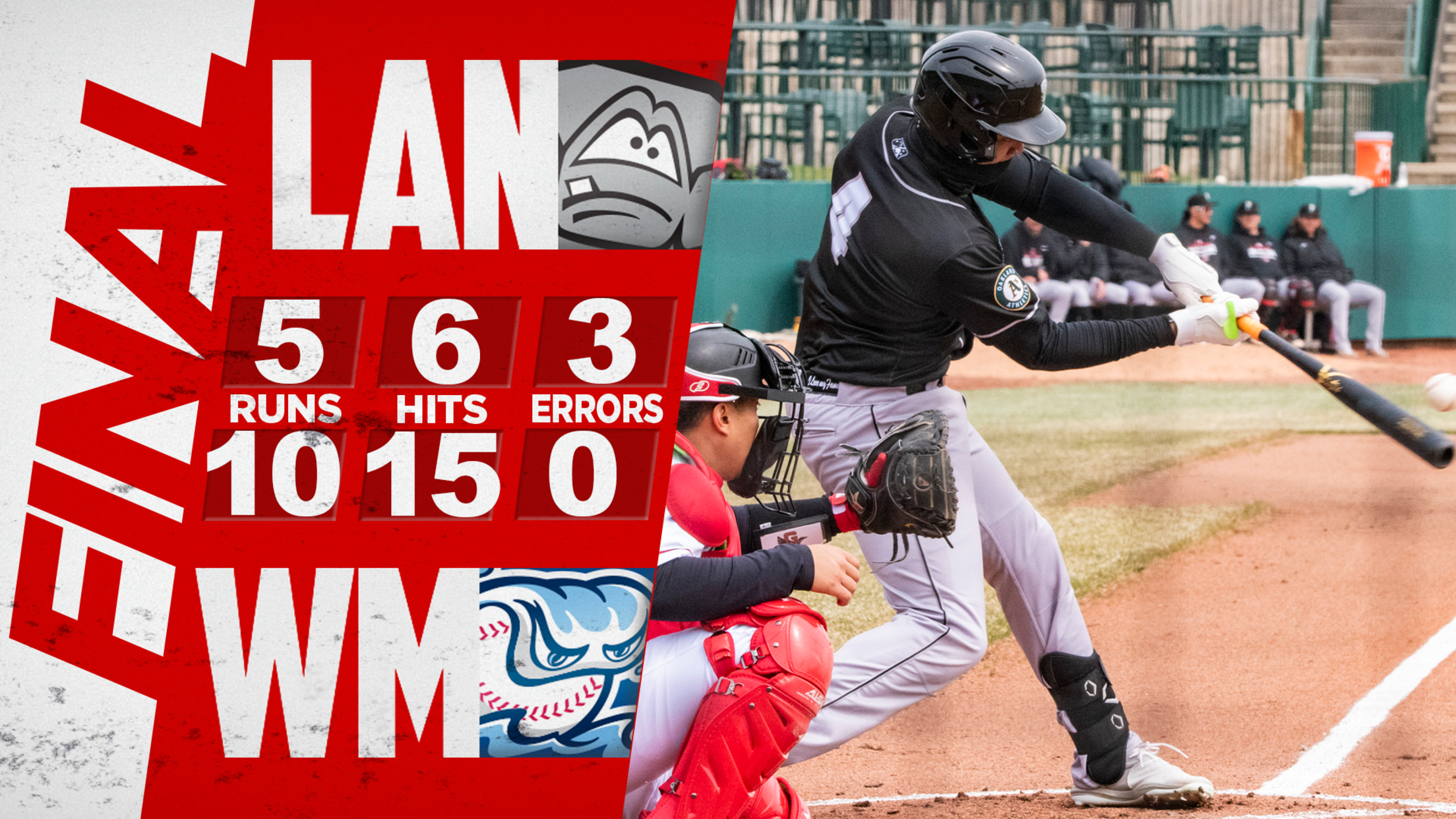 Friday, May 12, 2023* For Immediate Release* Contact: Adam Jaksa* Phone: (517) 667-4378* Perez's Two Home Runs Not Enough COMSTOCK PARK, Mich. – For a third game in this series, the West Michigan Whitecaps (19-12) offense was just too much for the Lansing Lugnuts (14-16) pitching staff. The Whitecaps scored
Friday, May 12, 2023**
For Immediate Release**
Contact: Adam Jaksa**
Phone: (517) 667-4378**
Perez's Two Home Runs Not Enough
COMSTOCK PARK, Mich. – For a third game in this series, the West Michigan Whitecaps (19-12) offense was just too much for the Lansing Lugnuts (14-16) pitching staff. The Whitecaps scored three runs in the first and were off and running from there, winning 10-5 Friday afternoon at LMCU Ballpark.
Junior Perez did what he could to keep the Lugnuts in it. Perez homered twice, once in the fourth to get Lansing on the board and then again in the eighth. It was his second and third round tripper in two days, after not having any home runs in his first 23 games with the Lugnuts. Perez now has 40 professional home runs since 2018.
Jacob Watters (Loss, 0-4) started and got two quick ground ball outs, but then the Whitecaps had four straight reach as Chris Meyers walked, and then Danny Serretti, Justice Bigbie and Austin Murr came through with hits. It was 3-0 after the first, then the Whitecaps got a fourth run after a throwing error from Alexander Campos. The Lugnuts committed three errors in a game for just the second time this season.
The four-run fifth was the final nail for the Nuts. Mac Lardner gave up five hits, including a double to Carlos Mendoza, home run to Jace Young and then singles to Eliezer Alfonso, Serretti and Murr. It was 10-3 Whitecaps. They had a total of 15 hits today.
Lansing would get a couple runs back thanks to RBI singles with two outs from Jack Winkler in the fifth and seventh, but again, it wouldn't be enough. Luke Anderson and Hunter Breault did come out of the bullpen to nail down the final three innings with no runs given up.
The Lugnuts offense finished with just six hits, but three were extra bases, with the two Perez home runs and a double from Euribiel Angeles.
Right-hander Blake Beers (4.09 ERA) starts the fifth game of the series on Saturday night at 7:05 p.m., opposed by West Michigan right-hander Garrett Burhenn (3.92 ERA).
The Lugnuts play the Whitecaps through Sunday before returning home from May 16-21 against Lake County. For more information, visit lansinglugnuts.com or call (517) 485-4500.