Phillips, Dragons drop Lugnuts, 6-2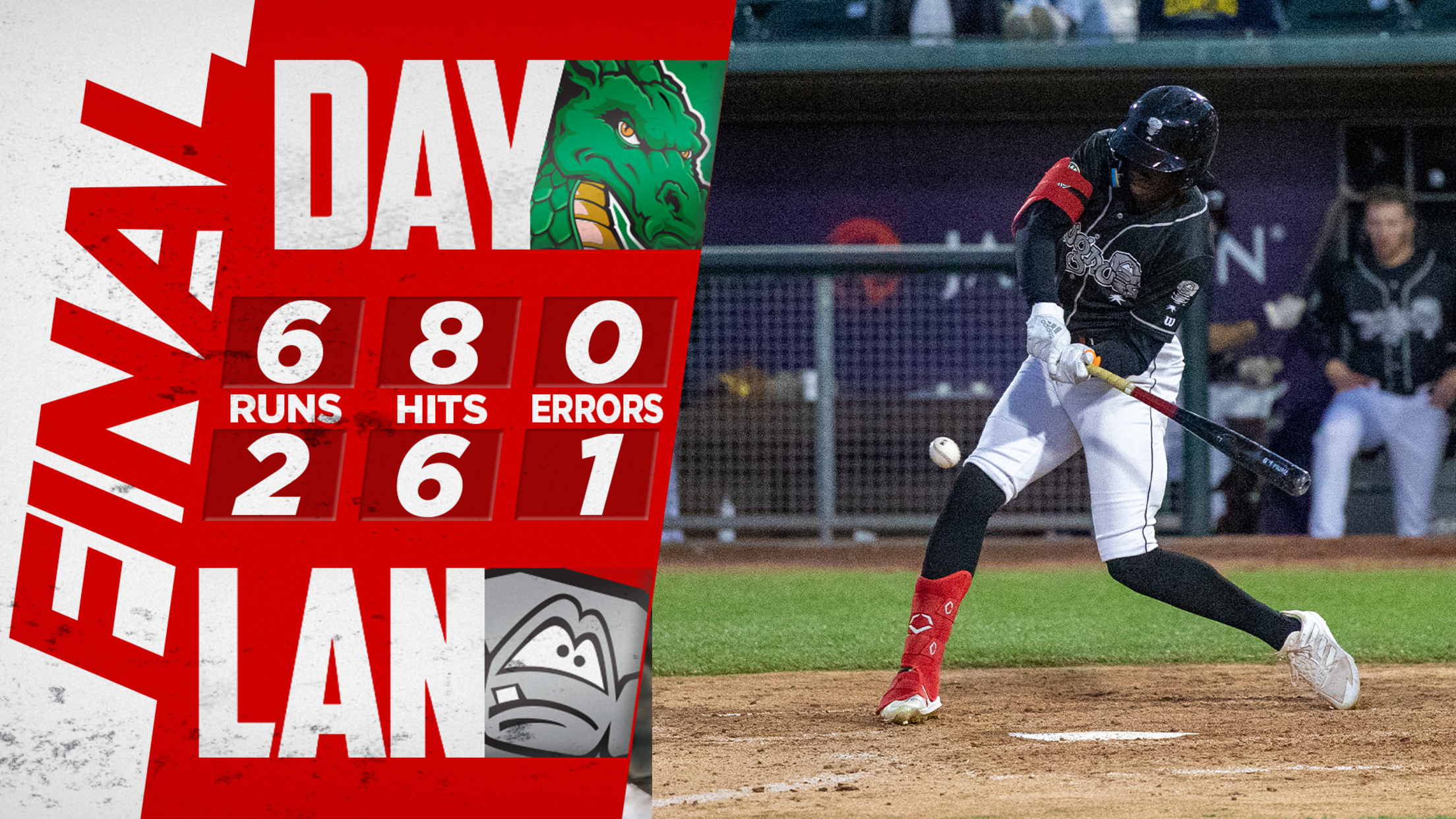 LANSING, Mich. – Connor Phillips struck out nine batters in six scoreless innings, Jose Torres homered and the Dayton Dragons (21-9) defeated the Lansing Lugnuts (13-18), 6-2, on Friday night at Jackson® Field™. Drew Swift went 3-for-3 and Lawrence Butler launched his third home run of the year, a drive
LANSING, Mich. – Connor Phillips struck out nine batters in six scoreless innings, Jose Torres homered and the Dayton Dragons (21-9) defeated the Lansing Lugnuts (13-18), 6-2, on Friday night at Jackson® Field™.
Drew Swift went 3-for-3 and Lawrence Butler launched his third home run of the year, a drive that landed on Larch St., in the losing cause for Lansing.
The Lugnuts' offense came in leading the Midwest League in fewest strikeouts, but whiffed 16 times and had only one at-bat with a runner in scoring position against a trio of Dragons arms.
Phillips, acquired in the offseason from Seattle by Cincinnati for Jesse Winker, set the tone. The right-hander limited Lansing to a pair of Swift singles, a Marty Bechina single and a Lazaro Armenteros walk in six commanding frames.
He was followed to the mound by Myles Gayman, who fanned four batters in the next two innings while allowing Butler's roundtripper and an Euribiel Ángeles RBI single that plated the speedy Swift all the way from first. Carson Rudd then whiffed three in the ninth around a walk to Tyler Soderstrom.
Lansing starter Osvaldo Berrios began well, setting down the first seven batters he faced before an Ashton Creal walk and Torres's fifth homer of the year put the Dragons on the board in the third. Berrios finished with seven strikeouts in 4 2/3 innings, but was charged with five runs allowed on five hits and three walks.
Diego Granado followed with a 1 1/3 innings, allowing a run, before Kumar Nambiar dazzled Dayton with three scoreless one-hit innings, striking out six.
The two teams have split the first four games of the six-game series.
The fifth game is on Eat-A-Palooza, with $25 admission in advance / $27 admission the day of for all-you-can-eat inside the ballpark! Gates open at 6 p.m. with a 7:05 p.m. first between Dayton right-hander Christian Roa and debuting Lugnuts southpaw Mac Lardner. For more information or to purchase tickets, visit lansinglugnuts.com or call (517) 485-4500.
# # #