River Bandits rally, but Nuts walk off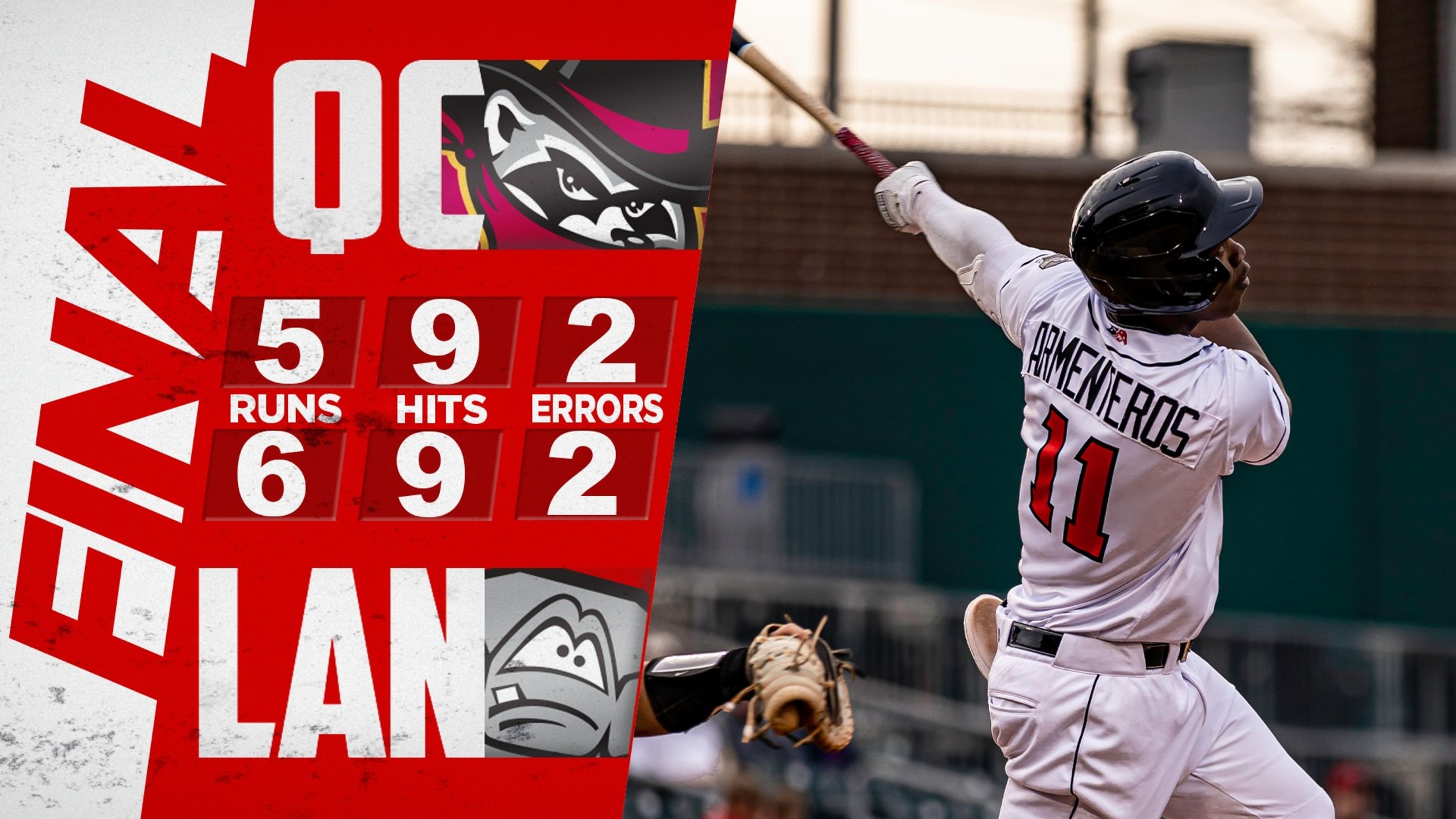 LANSING, Mich. – Lazaro Armenteros homered in the first inning and scored the game-winning run on a wild pitch in the tenth inning, and the Lansing Lugnuts (8-7) recovered from losing a five-run lead to top the Quad Cities River Bandits (7-8), 6-5, in ten innings on Tuesday night at
LANSING, Mich. – Lazaro Armenteros homered in the first inning and scored the game-winning run on a wild pitch in the tenth inning, and the Lansing Lugnuts (8-7) recovered from losing a five-run lead to top the Quad Cities River Bandits (7-8), 6-5, in ten innings on Tuesday night at Jackson® Field™.
The thrilling opener of the six-game series marked a memorable reunion between two Midwest League teams that had not met up since May 8, 2019; after the 2020 season was canceled, they were not scheduled against one another in either 2021 or 2022. The result marked the Lugnuts' first win against Quad Cities since 2017.
From a first-inning Lazarito dinger to a 10th-inning walk-off, tonight's game was a thrilling way to open the homestand!

Here's the highlight reel 📽️ pic.twitter.com/nEKXivHqwK

— Lansing Lugnuts (@LansingLugnuts) April 26, 2023
Lansing starter Jack Perkins fanned eight batters in 5 1/3 scoreless innings and the Lugnuts used a first-inning two-run homer from Armenteros, a fourth-inning sac fly from Danny Bautista, Jr., a sixth-inning RBI single from Bautista, Jr., and a seventh-inning RBI single from Daniel Susac to build a 5-0 lead.
.@JackPerkins06, dealing.

*chef's kiss* pic.twitter.com/HoQEWS7qeC

— Lansing Lugnuts (@LansingLugnuts) April 26, 2023
But in the eighth inning, Jack Owen allowed a one-out single to Javier Vaz and Cayden Wallace swatted a two-run homer off Brock Whittlesey. Whittlesey then walked both Gavin Cross and Carter Jensen before Juan Carlos Negret lined a game-tying three-homer.
John Beller took over from Whittlesey and blanked the River Bandits through the ninth before Mac Lardner posted a scoreless tenth, concluded by a run-saving diving catch in center field by Caeden Trenkle.
In the bottom of the tenth inning with placed runner Armenteros at second, River Bandits reliever Parker Harm intentionally walked Susac and unintentionally walked Jonny Butler. After Bautista, Jr., lined his first pitch barely foul down the right field line, Harm bounced a breaking ball away from catcher Jensen, bringing in Armenteros to end the game, the Nuts' first walk-off of the year.
The second game of the series is a Dog Days of Summer with dogs welcome to the ballpark and pup cups available. Lansing starts right-hander Christian Fernandez (2.45 ERA) against Bandits southpaw Noah Cameron (1.98 ERA) at 6:05 p.m., with gates opening at 5 p.m. For more information, visit lansinglugnuts.com or call (517) 485-4500.
# # #