Simoneit and McColl homer in 8-4 loss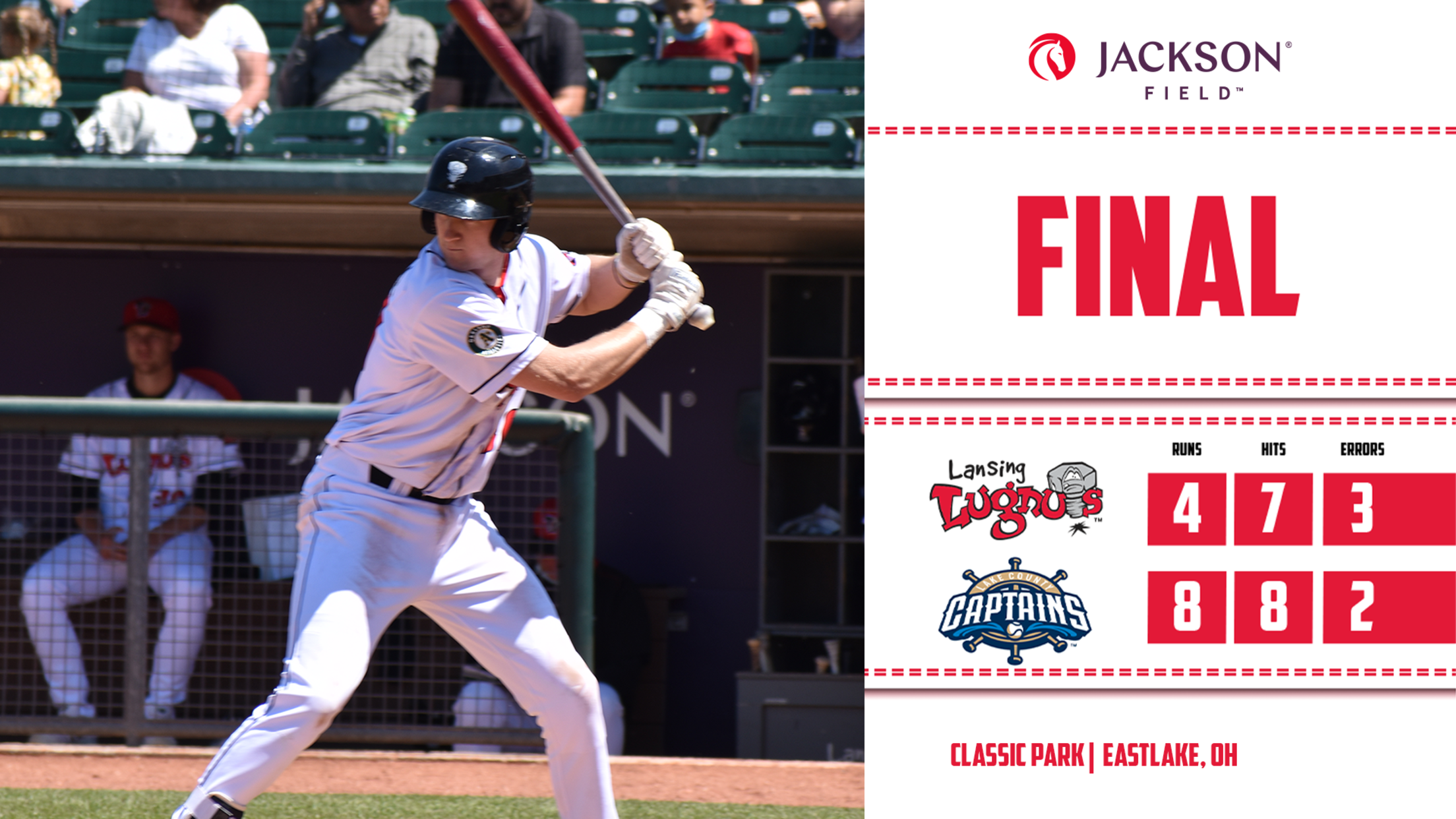 EASTLAKE, Ohio – William Simoneit and Patrick McColl clubbed two-run homers, but that was the Lansing Lugnuts' (38-42) only offense in an 8-4 defeat vs. the Lake County Captains (43-37) on Wednesday night at Classic Park. The Lugnuts fell to 3-11 in Wednesday games, the team's worst record on any
EASTLAKE, Ohio – William Simoneit and Patrick McColl clubbed two-run homers, but that was the Lansing Lugnuts' (38-42) only offense in an 8-4 defeat vs. the Lake County Captains (43-37) on Wednesday night at Classic Park.
The Lugnuts fell to 3-11 in Wednesday games, the team's worst record on any day of the week. (The Nuts' best day of the week is Saturday, when they're 10-3.)
Debuting 6-foot-8 right-hander Jorge Juan, the Athletics' No. 29 prospect and Lugnuts' 15th different starter in 2021, ran into trouble with two outs in his opening inning in the High-A Central, serving up a two-run double to Joe Naranjo and an RBI double to Victor Nova for a 3-0 Lake County lead.
Juan worked 2 2/3 innings in all, handling the second and two outs in the third without further issue, touching 97 miles-per-hour and finishing with three strikeouts, three walks and three hits allowed.
Simoneit struck the Lugnuts within a run in the third, following a McColl double with his fifth home run of the year, an opposite-field shot against Kevin Coulter.
George Valera, Cleveland's No. 4 prospect, responded with a two-run homer against Brandon Withers in the bottom of the fifth, rebuilding the Captains' lead to 5-2.
McColl took his turn to go deep in the eighth against Nathan Ocker, following a Cobie Vance double with a drive to deep left-center, trimming the deficit to 5-4.
But again Valera made himself known, homering to right-center off Brock Whittlesey's first pitch of the bottom of the eighth, sparking a three-run rally that closed the scoring.
Unusually, Lansing stranded only three runners on base in the game – all in the third inning.
The Lugnuts play the third game of the six-game series at 7 p.m. Thursday, starting right-hander Reid Birlingmair (4.22 ERA) against Lake County right-hander Tanner Burns (3.67).
The Nuts play the Captains through Sunday on the road before returning home from August 10-15 to host the Dayton Dragons. To purchase tickets, visit lansinglugnuts.com or call (517) 485-4500.
# # #