Sunday split concludes series with Captains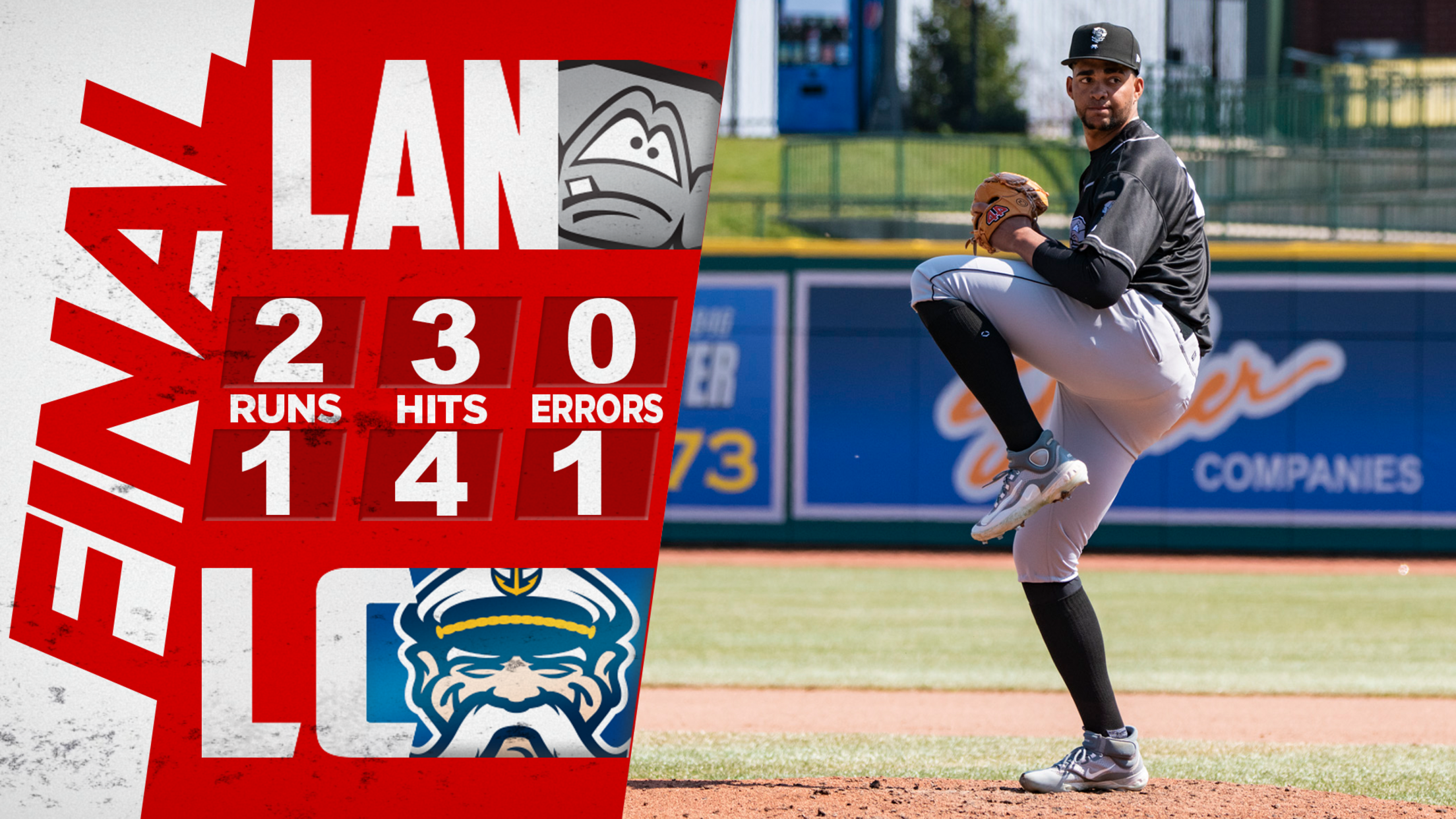 EASTLAKE, OH – Joshwan Wright broke a 1-1 tie with a ninth-inning sacrifice fly, and the Lansing Lugnuts (7-7) split a pair with the Lake County Captains (9-5), winning 2-1 before falling 3-0 on Sunday at Classic Auto Group Park. It was only the third day of six scheduled days
EASTLAKE, OH – Joshwan Wright broke a 1-1 tie with a ninth-inning sacrifice fly, and the Lansing Lugnuts (7-7) split a pair with the Lake County Captains (9-5), winning 2-1 before falling 3-0 on Sunday at Classic Auto Group Park.
It was only the third day of six scheduled days in which the Lugnuts and Captains played: they were postponed on Tuesday, played Wednesday night, held a doubleheader on Thursday, and then were postponed on both Friday and Saturday. One game remains to be made up, likely to occur in Lansing when the two clubs reconvene in mid May.
Lake County won four of the five games that were played, though the Caps' three-run margin of victory in Game 2 on Sunday was their largest of the series.
In Game 1, Lazaro Armenteros broke up Lake County starter Tommy Mace's no-hit with a home run leading off the fifth inning, tying the game at 1-1. It was Armenteros' third home run of the series and his fourth homer of the season, second most in the Midwest League.
Four innings later, and two frames into extra innings, CJ Rodriguez drew a walk from Sergio Morrillo and Euribiel Ángeles bunted Rodriguez and placed runner Danny Bautista, Jr. up to second and third base. That brought up Wright, who lifted a fly ball plenty deep enough to center field to score Bautista, Jr., for a 2-1 lead.
In the bottom of the ninth, John Beller retired Will Bartlett, Victor Planchart and Christian Cairo on a flyout, strikeout and groundout to lock down his first save with the Lugnuts.
Beller's performance completed an admirable relief effort. After starter Jacob Watters allowed one run on four hits in 3 1/3 innings, striking out six, relievers Tyler Baum (1 2/3), Grant Holman (one inning), Jorge Juan (two innings) and Beller combined to toss 5 2/3 hitless, scoreless innings with four walks and eight strikeouts.
In Game 2, the Captains again took an early lead – a first-inning RBI double by Joe Donovan off former University of Michigan teammate Blake Beers – but this time never relinquished it, thanks to their own strong pitching effort.
Lake County starting pitcher Ryan Webb struck out eight while limiting the Lugnuts to two hits, a Jack Winkler fourth-inning double and Caeden Trenkle sixth-inning triple, in 5 2/3 innings. Relievers Elvis Jerez and Alaska Abney combined to set down the final four batters perfectly to complete the two-hit shutout.
In the loss for Lansing, Beers struck out seven in 4 2/3 innings. He was relieved by Luke Anderson, who recorded the final out in the fifth before allowing two runs on two hits in the sixth inning. Kumar Nambiar gave up an RBI single to Cesar Idrogo before notching the final out.
The Lugnuts now return home, hosting 12 home games in 13 days from April 25 through May 7 against the Quad Cities River Bandits and the Dayton Dragons. For more information, visit lansinglugnuts.com or call (517) 485-4500.
# # #