TinCaps toss second straight shutout, 4-0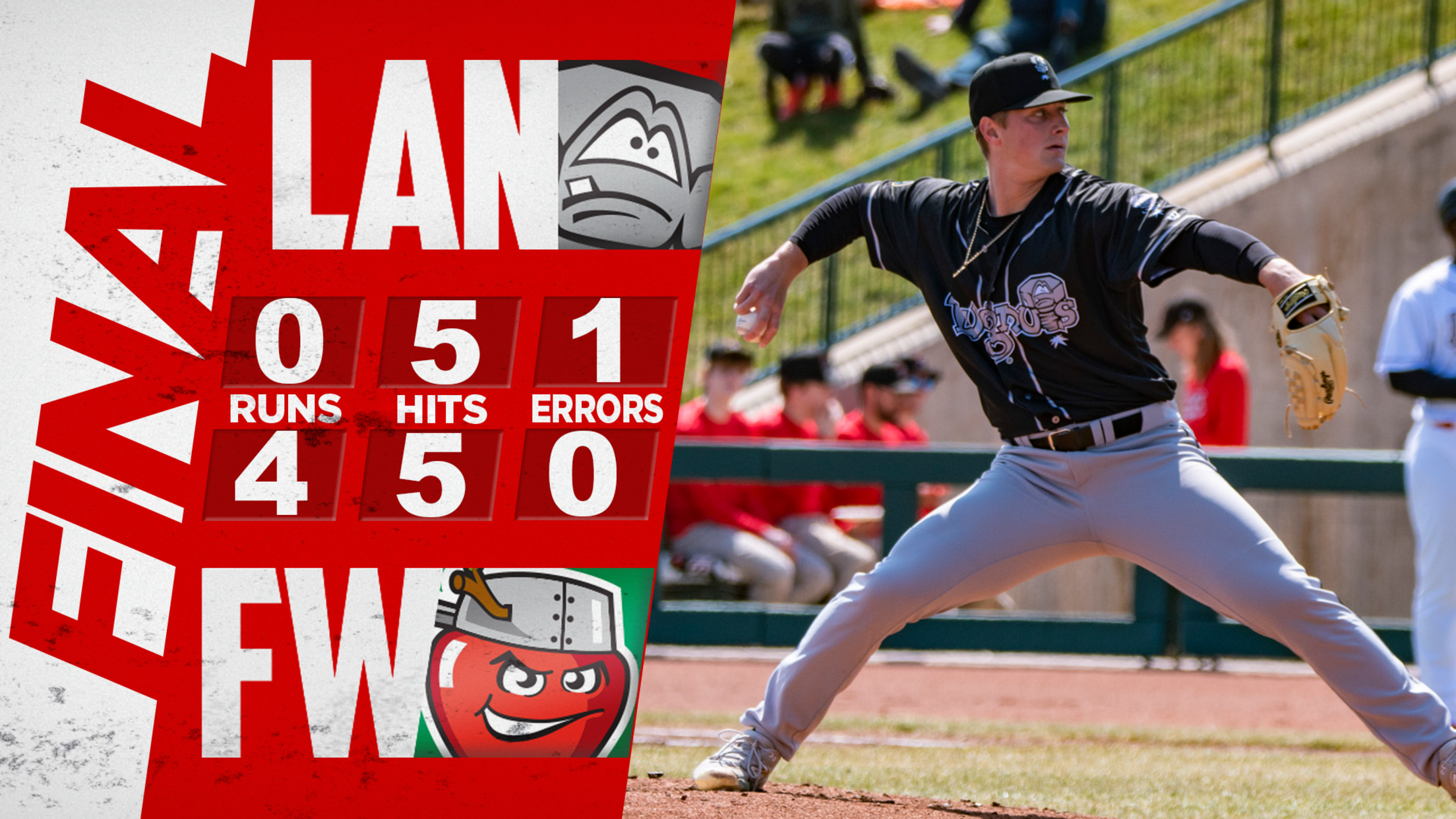 FORT WAYNE, Ind. – Lucas Dunn lined a key RBI triple off his former college teammate, Jack Perkins, and Bodi Rascon combined with two relievers to throw a five-hit shutout, helping the Fort Wayne TinCaps (19-25) blank the Lansing Lugnuts (20-24), 4-0, on Saturday night at Parkview Field. The TinCaps
FORT WAYNE, Ind. – *Lucas Dunn lined a key RBI triple off his former college teammate, *Jack Perkins, and Bodi Rascon combined with two relievers to throw a five-hit shutout, helping the Fort Wayne TinCaps (19-25) blank the Lansing Lugnuts (20-24), 4-0, on Saturday night at Parkview Field.
The TinCaps had defeated the Lugnuts 1-0 in ten innings on Friday and have not allowed a run since the top of the first inning on Thursday, a span of 27 consecutive scoreless innings.
Pitching 80 miles away from his hometown of Kokomo, Indiana, in front of 17 family members and friends, Perkins set a new professional high with 6 2/3 innings, limiting Fort Wayne to three hits and two walks while striking out four.
But with the game scoreless in the fifth inning, he walked Jakob Marsee on a 3-2 pitch and Dunn – who played at Louisville with Perkins – followed with a triple into the right field corner, scoring Marsee with the night's first run. Justin Farmer then delivered Dunn with a sacrifice fly to center field for a 2-0 lead.
Fort Wayne added a pair of unearned runs in the eighth inning off Hunter Breault on a Joshua Mears sacrifice fly and a Nathan Martorella RBI single, closing out the scoring.
In the loss, right fielder Jonny Butler went 2-for-4 with a single and a triple, tying for the Midwest League lead with his fifth three-bagger of the season, and left fielder Clark Elliott went 2-for-4 with a pair of singles to extend his on-base streak to 10 games.
Lugnuts right-hander Christian Fernandez will look to halt a four-game losing streak in the 1:05 p.m. series finale on Sunday, opposed by Fort Wayne right-hander Victor Lizarraga.
The Nuts have Memorial Day Monday off before returning home for a six-game homestand against the Cedar Rapids Kernels from May 30-June 4. Tickets are available via lansinglugnuts.com or call (517) 485-4500.
# # #