Torkelson powers 'Caps past Lugnuts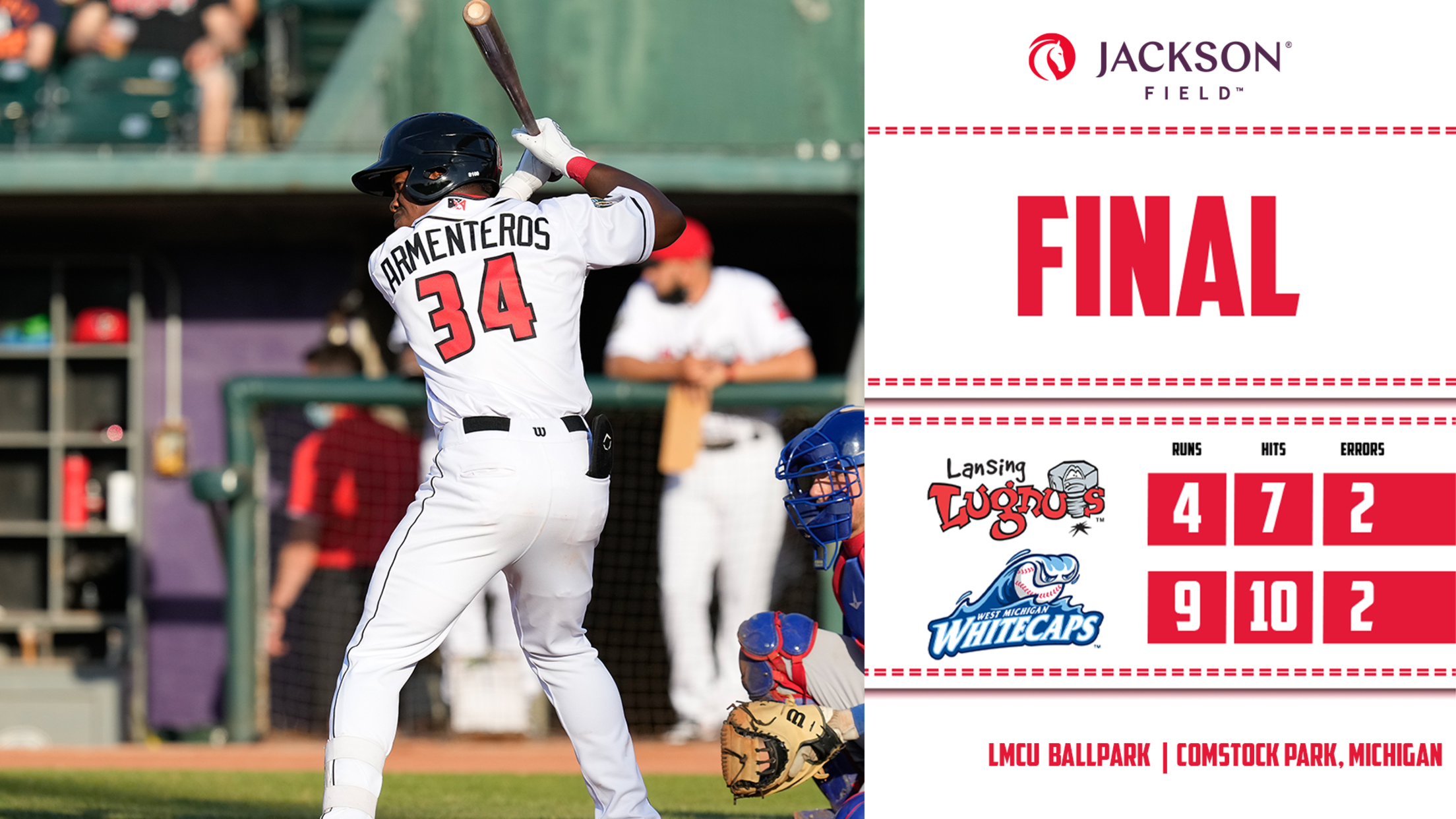 COMSTOCK PARK, Mich. – Spencer Torkelson led a comeback from a three-run deficit, finishing a double shy of the cycle, and the West Michigan Whitecaps (18-15) scored eight unanswered runs in the fifth and sixth innings for a 9-4 win over the Lansing Lugnuts (16-18) on Friday night at LMCU
COMSTOCK PARK, Mich. – Spencer Torkelson led a comeback from a three-run deficit, finishing a double shy of the cycle, and the West Michigan Whitecaps (18-15) scored eight unanswered runs in the fifth and sixth innings for a 9-4 win over the Lansing Lugnuts (16-18) on Friday night at LMCU Ballpark.
Left fielder Lazaro Armenteros homered to straightaway center and catcher Drew Millas went 3-for-4 with an RBI single, helping the Lugnuts build leads of 3-0 and 4-1 against West Michigan starter Chance Kirby.
But the Whitecaps responded, led by the first overall selection in the 2020 MLB draft.
In the fourth inning, Torkelson tripled to right-center off starter Reid Birlingmair – a play involving a dangerous collision between center fielder Elvis Peralta, Jr. and right fielder Shane Selman that saw Peralta, Jr. stay down afterward while the Lugnuts' full defense rushed to his side; thankfully, he remained in the game – and came home for the 'Caps' first run on a Dillon Dingler RBI groundout.
In the fifth, Torkelson's sacrifice fly to deep center off Birlingmair capped a two-run rally to bring West Michigan within 4-3.
An inning later, José King's RBI double off reliever Charles Hall tied the score and Eric De La Rosa's RBI single gave the 'Caps a 5-4 lead. Three batters later, Torkelson drove a three-run homer to center off Aiden McIntyre and Dingler followed with a home run of his own to left to complete the scoring.
The Lugnuts outscored the Whitecaps 10-1 in winning the first two games of the series, but the 'Caps have outscored the Nuts 19-4 in taking the last two contests.
Right-hander Colin Peluse (4.50 ERA) starts Saturday at 7:05 p.m., the fifth game of the six-game series, taking on Whitecaps right-hander Beau Brieske (6.04).
Lansing returns home next from June 15-20 against the Great Lakes Loons. To purchase tickets, visit lansinglugnuts.com or call (517) 485-4500.
# # #