Birds Drop Third Straight Game to GreenJackets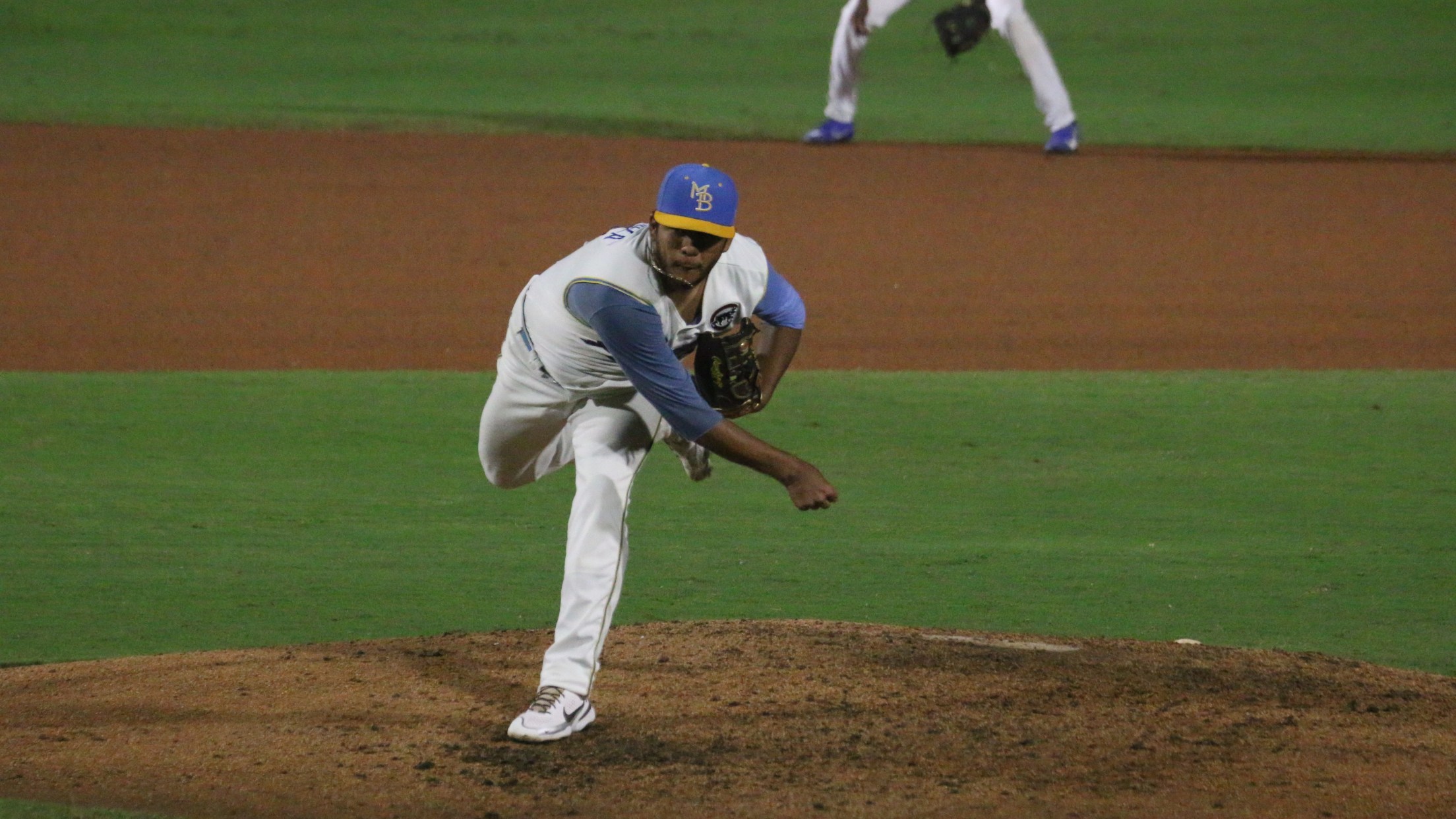 (Larry Kave/Myrtle Beach Pelicans)
By Sam Weiderhaft
The Pelicans lineup struck out 17 times in Thursday's loss
Facing another tough starting pitcher, the Myrtle Beach Pelicans fell in the third game of the series 3-2 to the Augusta GreenJackets on Thursday night. Augusta has taken the first three games of the series as they move to 11-3 in September and 53-64 overall. The Pelicans drop to 57-60 with the loss and move to 5-9 in September.
The Pelicans lineup struck out 17 times with eight hits for the night. Christian Franklin (2-4) and Ed Howard (2-4, R) both tallied multi-hit games. Josue Huma (0-3, RBI) brought home the only RBI on a groundout in the seventh inning.
Manuel Espinoza (4-9) took the loss in his final start of the season after lasting five innings with six strikeouts. He gave up one earned runs off three hits. Riley Martin came on in relief and gave up and gave up two earned runs through his 2 2/3 innings with four strikeouts and three walks.
Augusta turned just five hits into three runs with Bryson Horne (2-4, HR, 2B, 3 RBI) driving in every run with an RBI double and a two-run home run.
The pitching was once again the story for the GreenJackets as Ryan Cusick struck out 10 batters through his four innings in his start. Rolddy Munoz (4-2) earned the win with 2 2/3 innings in relief with five strikeouts and one earned run. Miguel Pena picked up the save through 2 1/3 with just one hit allowed.
The visitors took an early lead with Justyn-Henry Malloy hitting a two-out single on an infield single. Horne brought him on a double to the right-field wall as the GreenJackets went up 1-0.
Augusta's lead extended as Horne hit a two-run home run in the top of the sixth off Martin for his 10th homer of the season.
The Pelicans grabbed their only two runs in the bottom of the seventh as Wetzel led off with a double. Howard came up two batters later and singled to put runners on the corners. After a wild pitch by Munoz, Howard moved to second to put two runners in scoring position. Huma followed with a groundout as Wetzel scored and Howard got to third. Franklin then hit a grounder to short and Cal Conley's throw went wide to first to score Howard and make it a 3-2 game.
Myrtle Beach and Augusta will meet for the fourth game of the series on Friday at 7:05 p.m.