Toolshed: Prospect projections gone wrong
Steamer underestimated Soto, Acuña, overestimated Brinson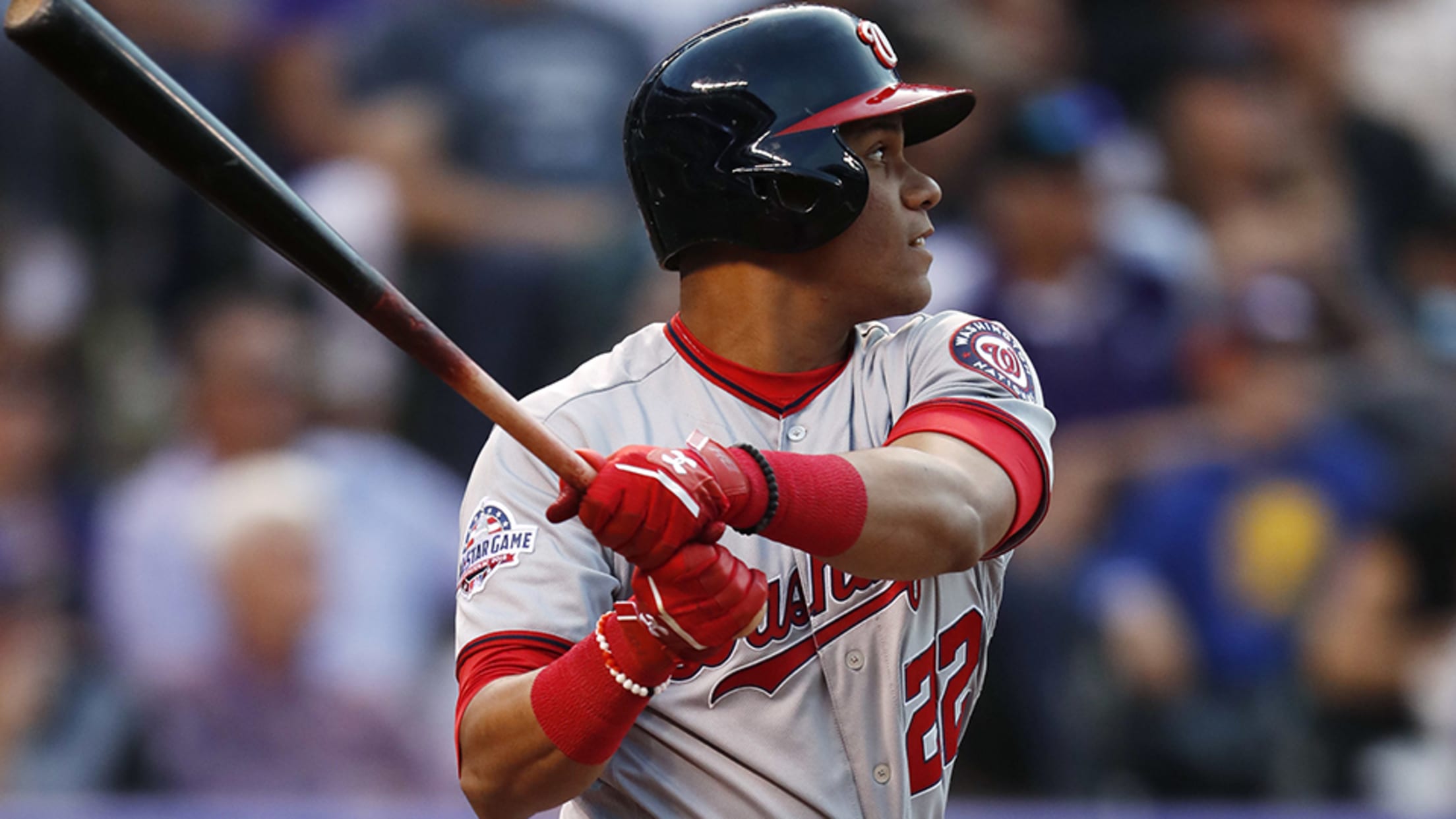 Part of the beauty of baseball is its unpredictability, and even when it comes to projection systems, that means sometimes you're right and sometimes you're very wrong.Back in January and February, MiLB.com used FanGraphs' Steamer600 projections to look at how some of the game's most prominent prospects were expected to
Top prospects making cut in Major Leagues
Ohtani, Brinson, Kingery find spots on 2018 Opening Day rosters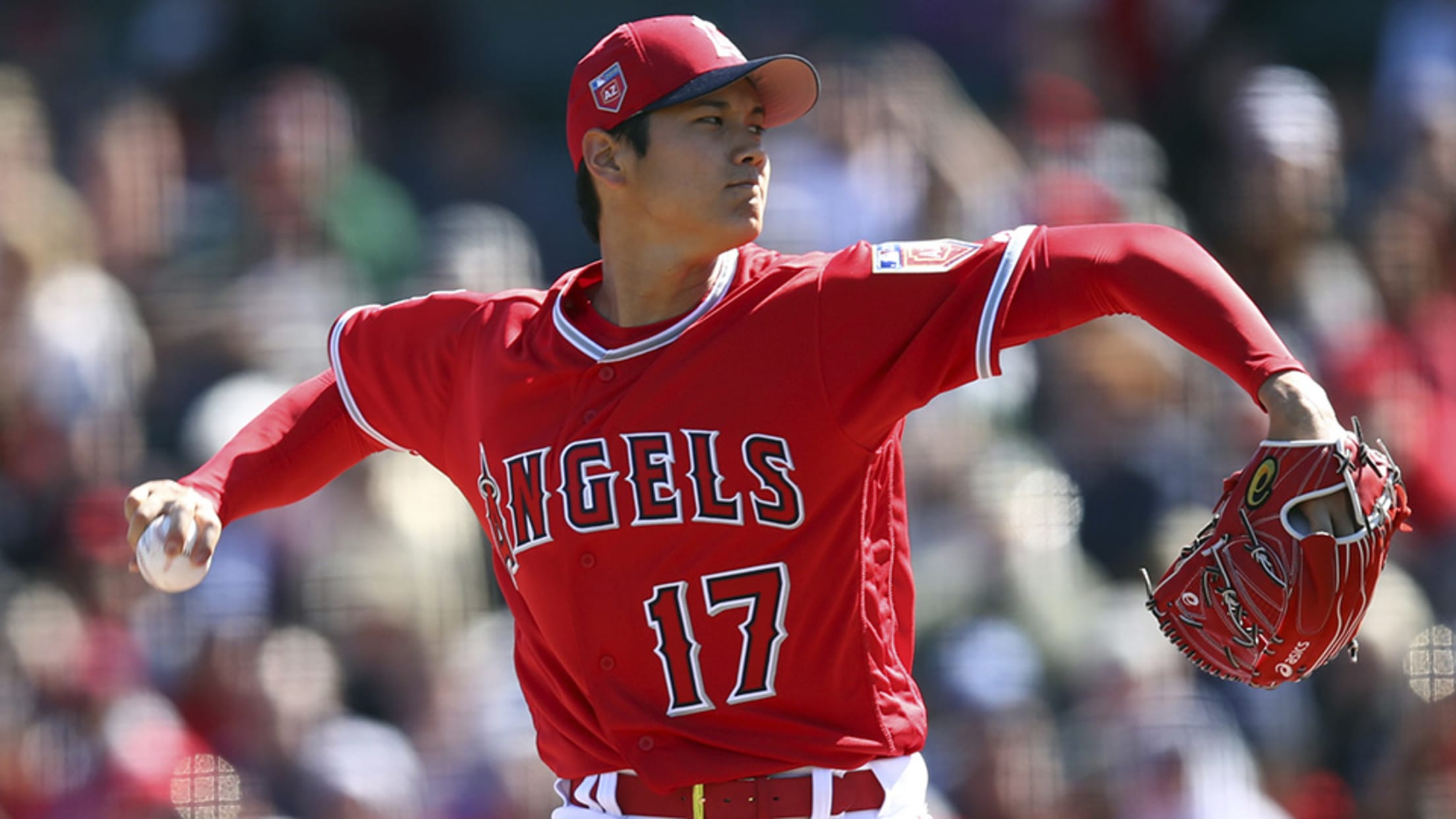 It's the "Will they, won't they" of the prospect world.Every spring, dozens of prospects are brought to Major League camp either as members of the 40-man roster or as non-roster invitees, and over the course of Grapefruit and Cactus League play, they get a chance to prove they're ready to
Marlins Prospect Primer: Brinson eyes stardom
Trio of offseason acquisitions revive dormant Miami farm system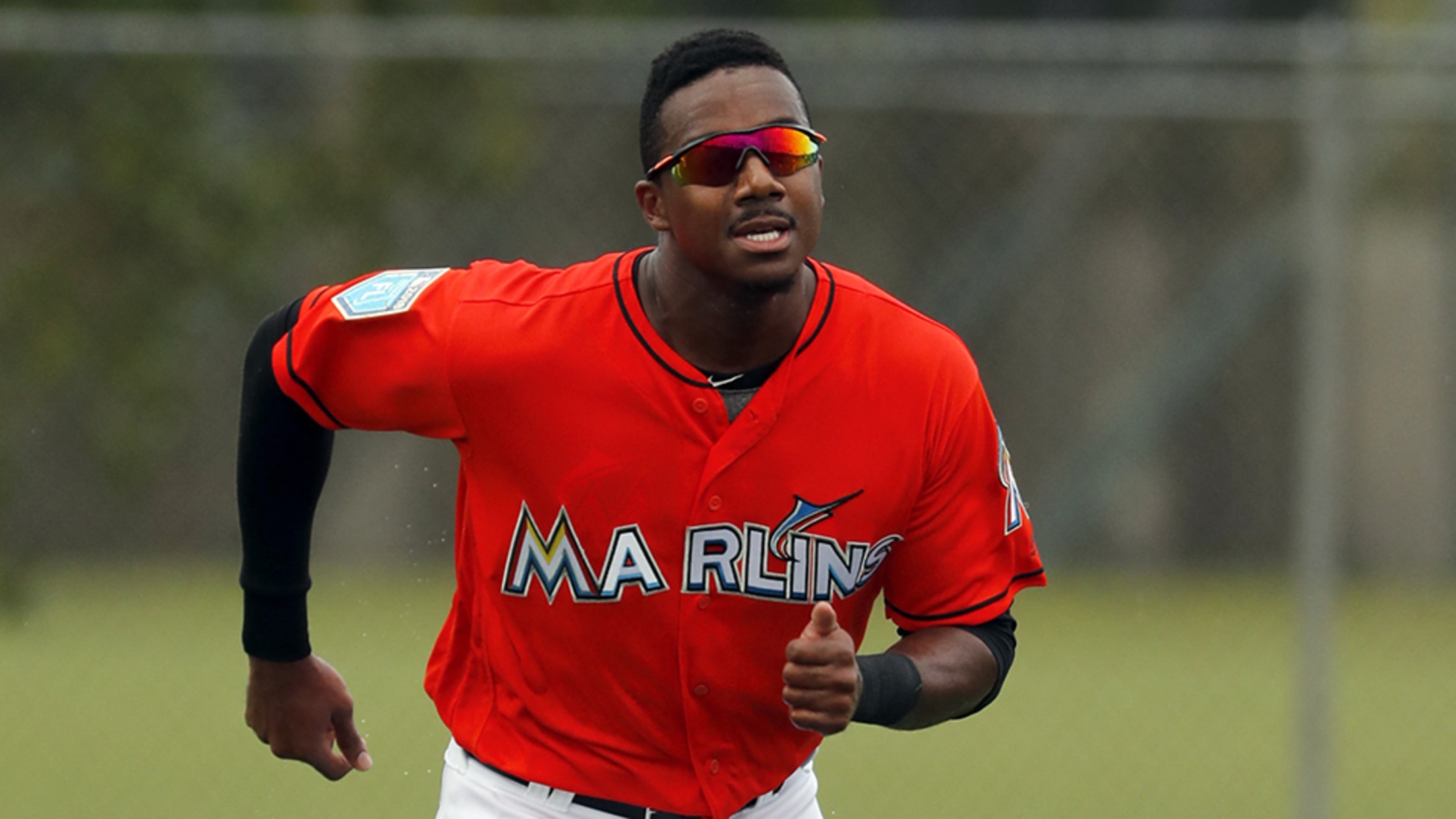 Some players are on the verge of stardom, others are entering a crucial phase of their development and still others are getting their first tastes of full-season ball. With the 2018 season approaching, MiLB.com takes a look at the most intriguing prospects from each MLB organization.Shining star: Lewis Brinson, OFThe
Marlins' Harrison finishes spring with bang
Club's No. 2 prospect lofts homer to end six-game spring skid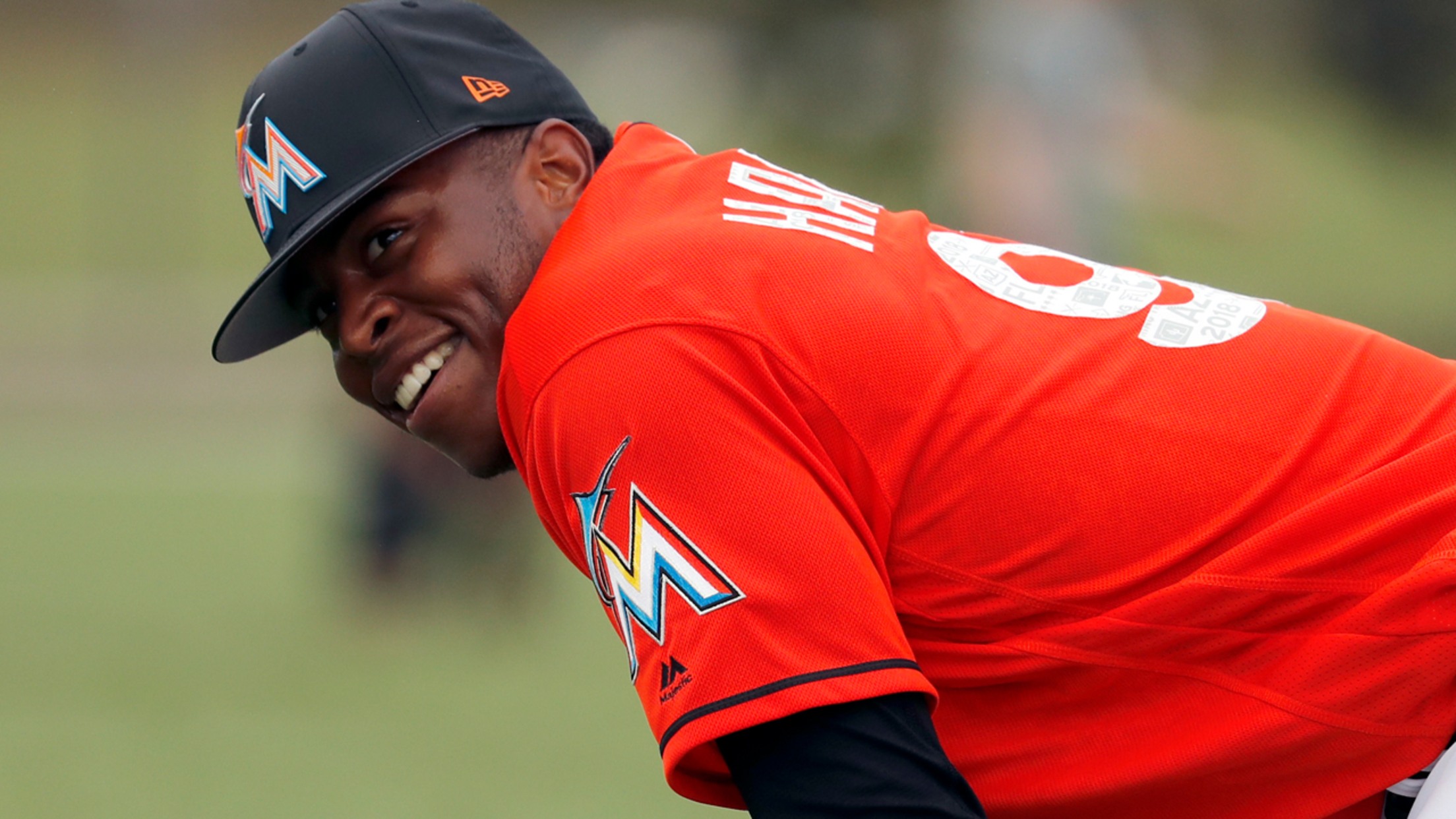 The Grapefruit League wasn't kind to Monte Harrison early, but on his team's final day at camp, the outfielder finished on a high note.Baseball's No. 71 overall prospect hammered his first home run of the spring Sunday afternoon in his first big league Spring Training game since March 6 as
Brinson ready to shine in homecoming
Strong spring vaults Marlins top prospect onto Opening Day roster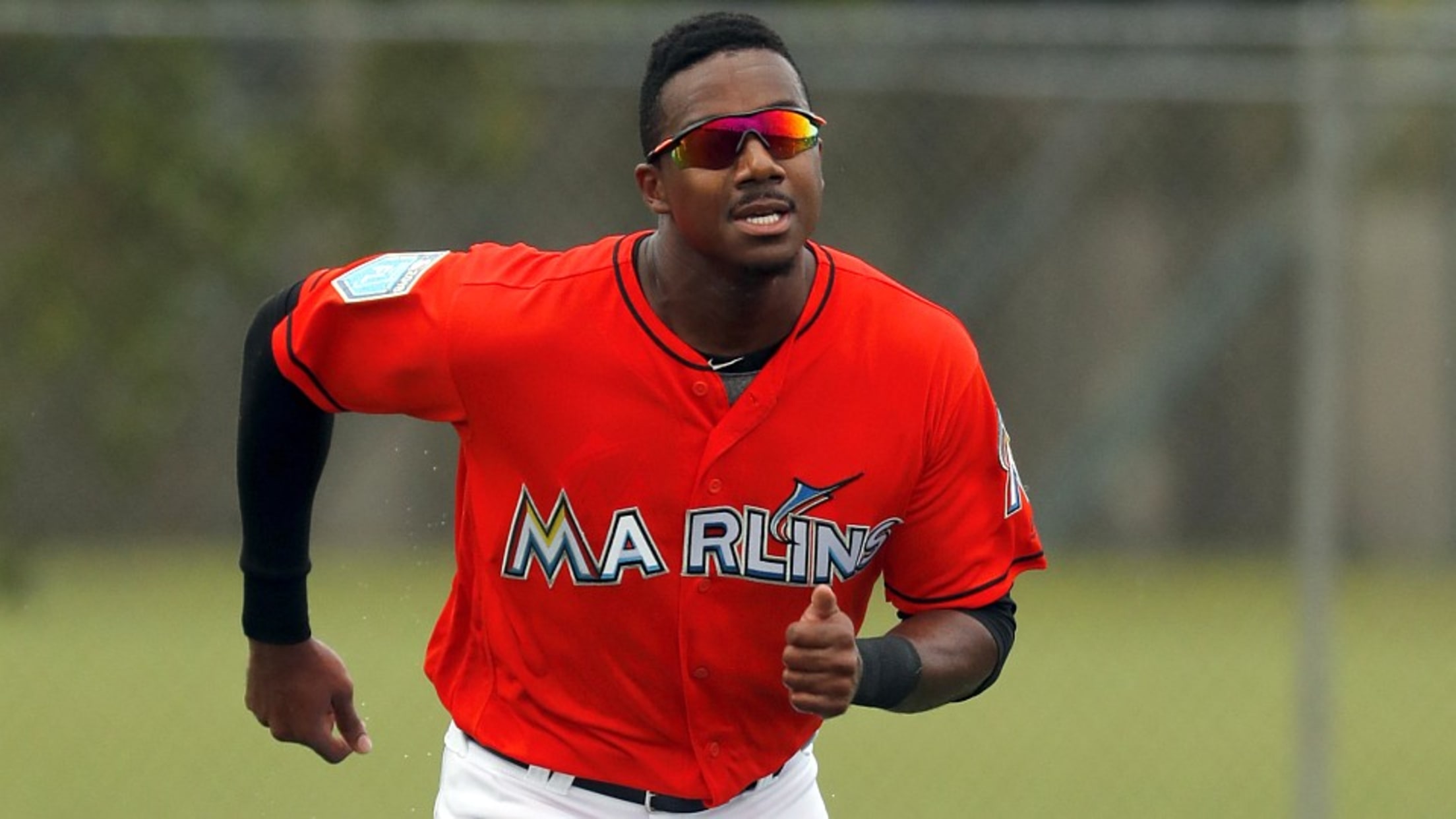 When the Marlins traded Christian Yelich to the Brewers in January, it was understood that the return would be a process measured in years, not months. They can mark the first check off that list with Sunday's news that top prospectLewis Brinson, the key piece in that deal, will be their
Marlins' Brinson bashes second long ball
Top Miami prospect slugging .583 in Grapefruit League play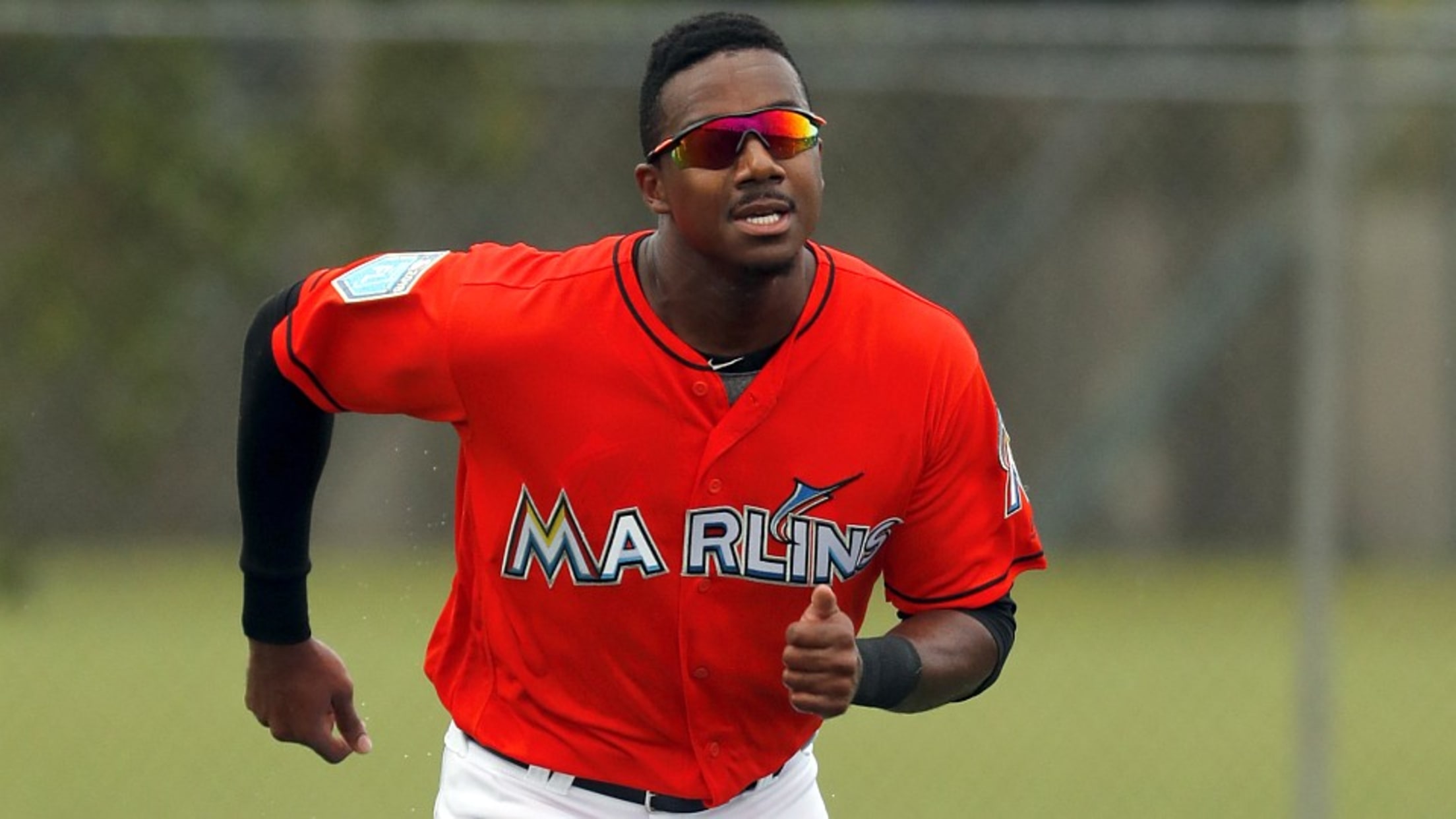 No one can say Lewis Brinson's home runs this spring have come against cheap competition.The Marlins' top prospect hit a leadoff long ball against Nationals starter Stephen Strasburg in Miami's 8-3 loss to Washington on Tuesday in Grapefruit League action.
Marlins catch Brinson, trio in Yelich trade
No. 13 overall prospect, Diaz, Harrison, Yamamoto leave Brewers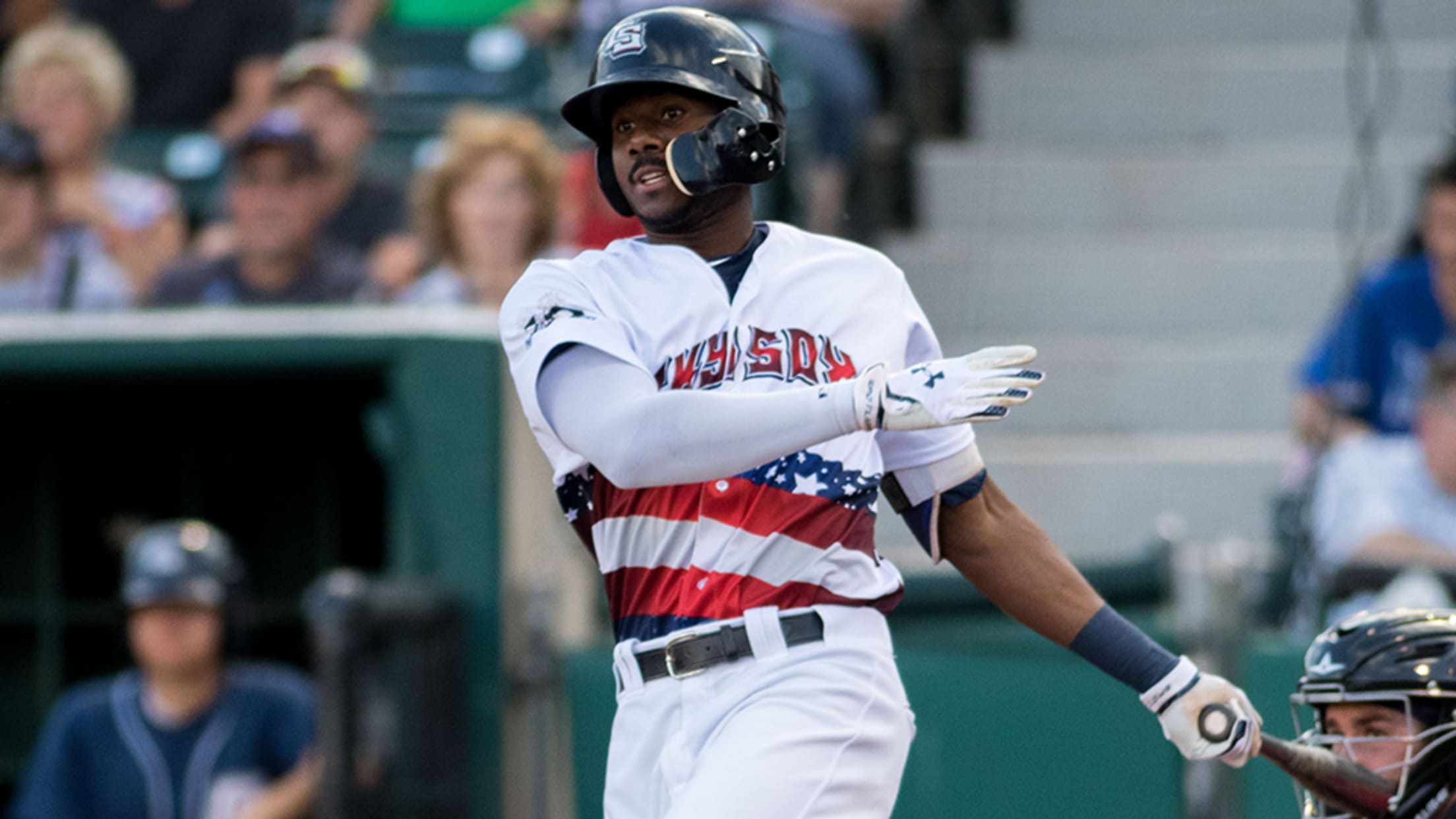 The latest domino to fall in Miami may be the Marlins' biggest catch yet.On Thursday night, Miami and Milwaukee struck a deal to send All-Star outfielder Christian Yelich to the Brewers in exchange for baseball's No. 13 prospectLewis Brinson, infielder Isan Díaz, outfielder Monte Harrison and right-hander Jordan Yamamoto.
2018 Prospect Projections: NL Central rookies
Brewers' toolsy Brinson looks ready to be added to outfield mix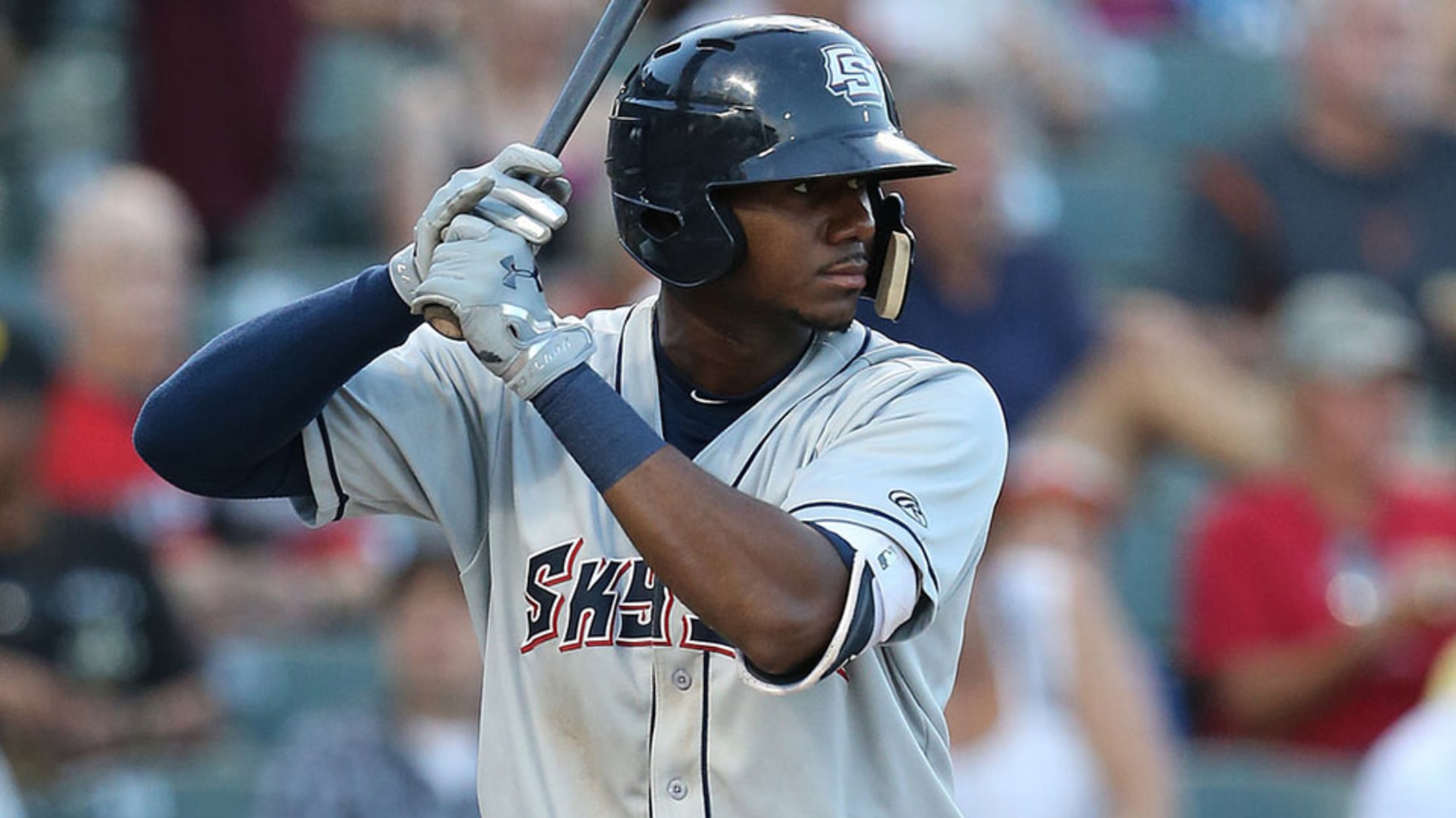 This is the fourth in a six-part series that uses FanGraphs' Steamer600 projections to look at how prospects would fare over a full Major League season. The system bases its forecast on 600 plate appearances for position players, 450 plate appearances for catchers, 200 innings for starting pitchers and 65
Brinson, Burnes lead solid Brewers system
As parent club improves, Milwaukee developing top-tier talent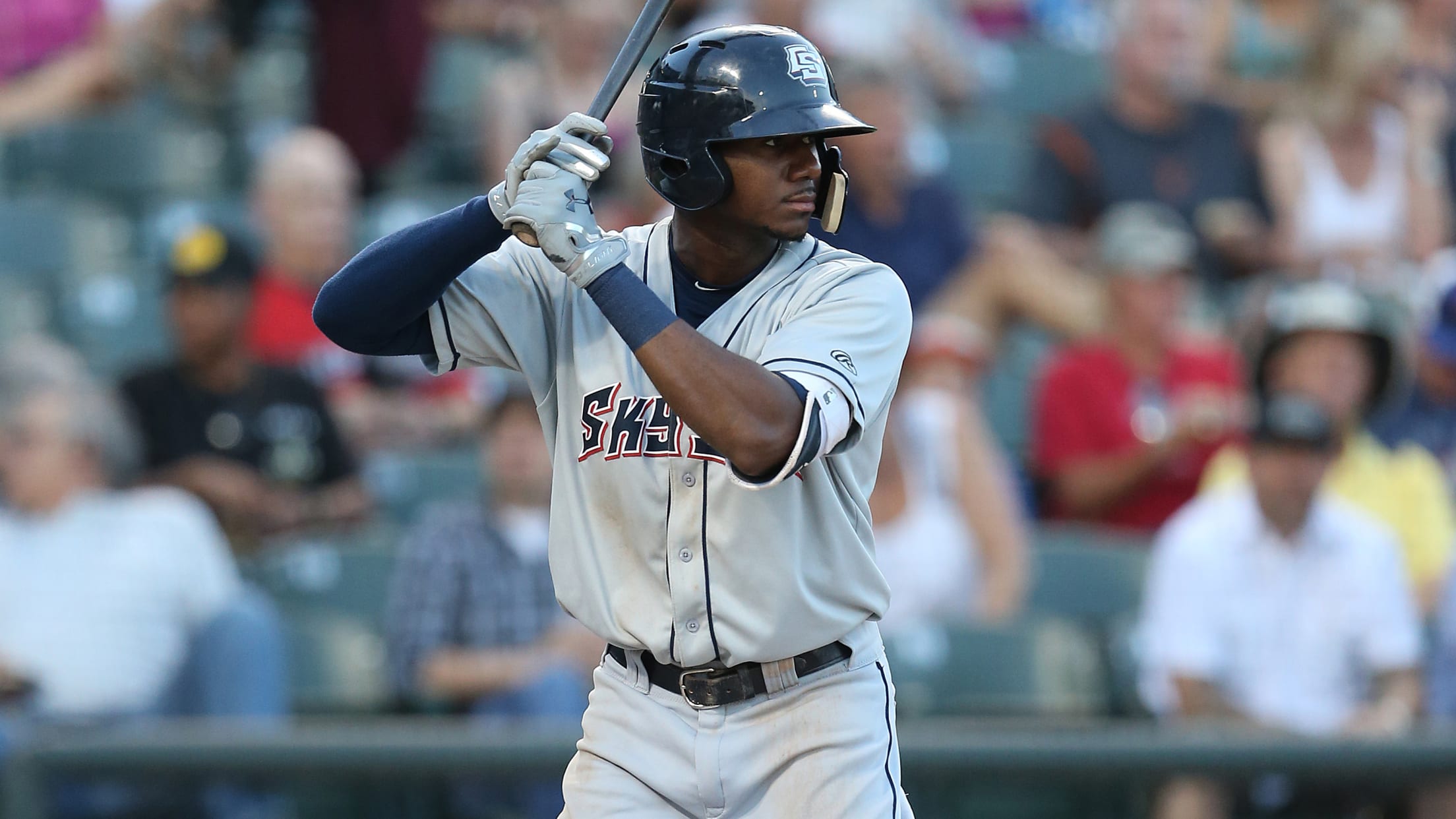 This offseason, MiLB.com is taking a look at the most outstanding campaigns by players in each system across Minor League Baseball and honoring the players -- regardless of age or prospect status -- who had the best seasons in their organization.The Milwaukee Brewers were a big surprise in 2017, leading
Brinson, Burnes take Brewers' top honors
Milwaukee's No. 1 prospect named system's Player of the Year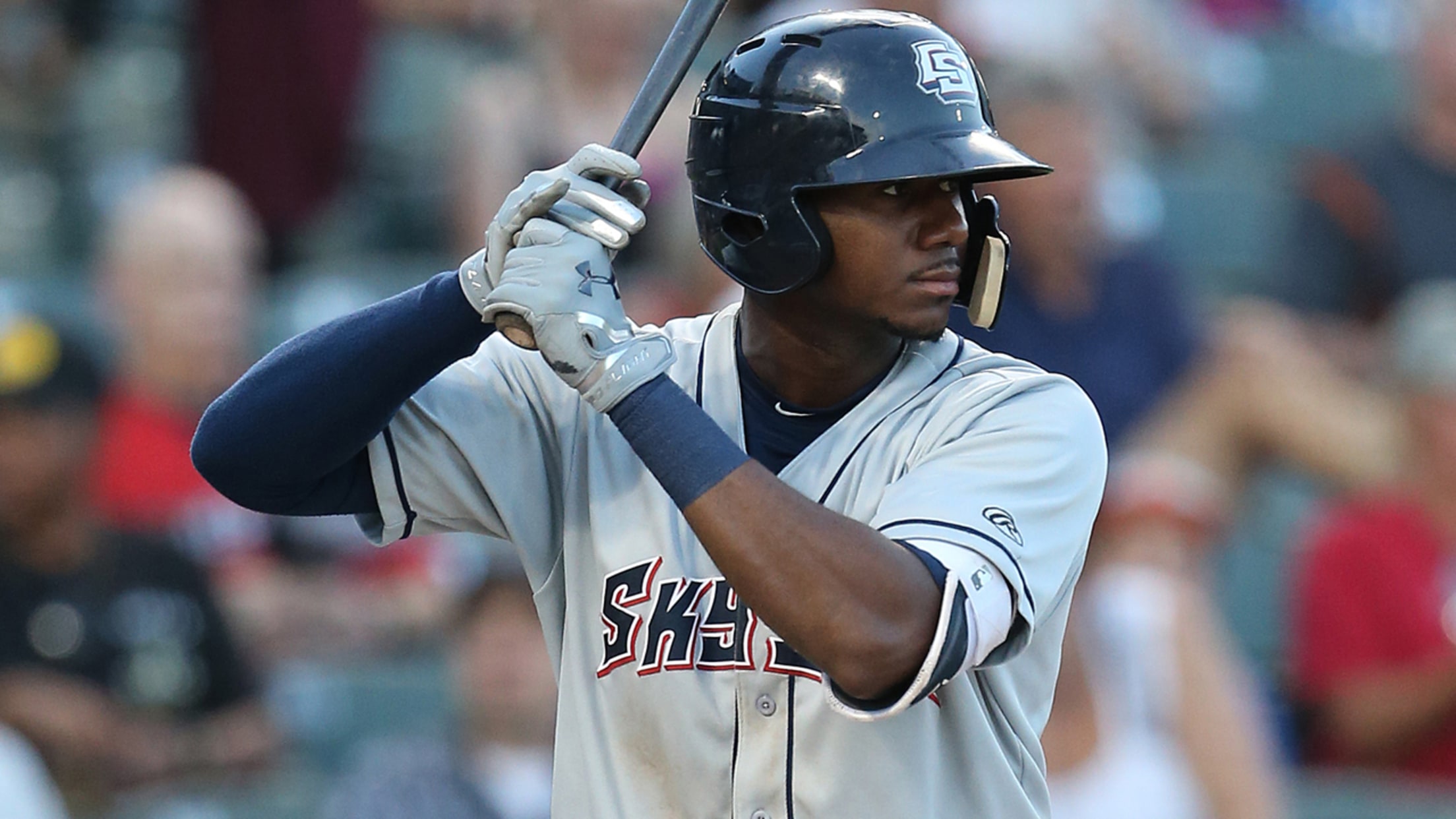 Lewis Brinson isn't finishing the season in the Major Leagues as he would've liked, but his final appearance in Milwaukee was still a rewarding one.The Brewers' top prospect accepted the Robin Yount Performance Award as the system's Minor League Player of the Year on Tuesday at Miller Park. Right-hander Corbin
Sky Sox clinch PCL American North title
Colorado Springs making first postseason appearance since 1997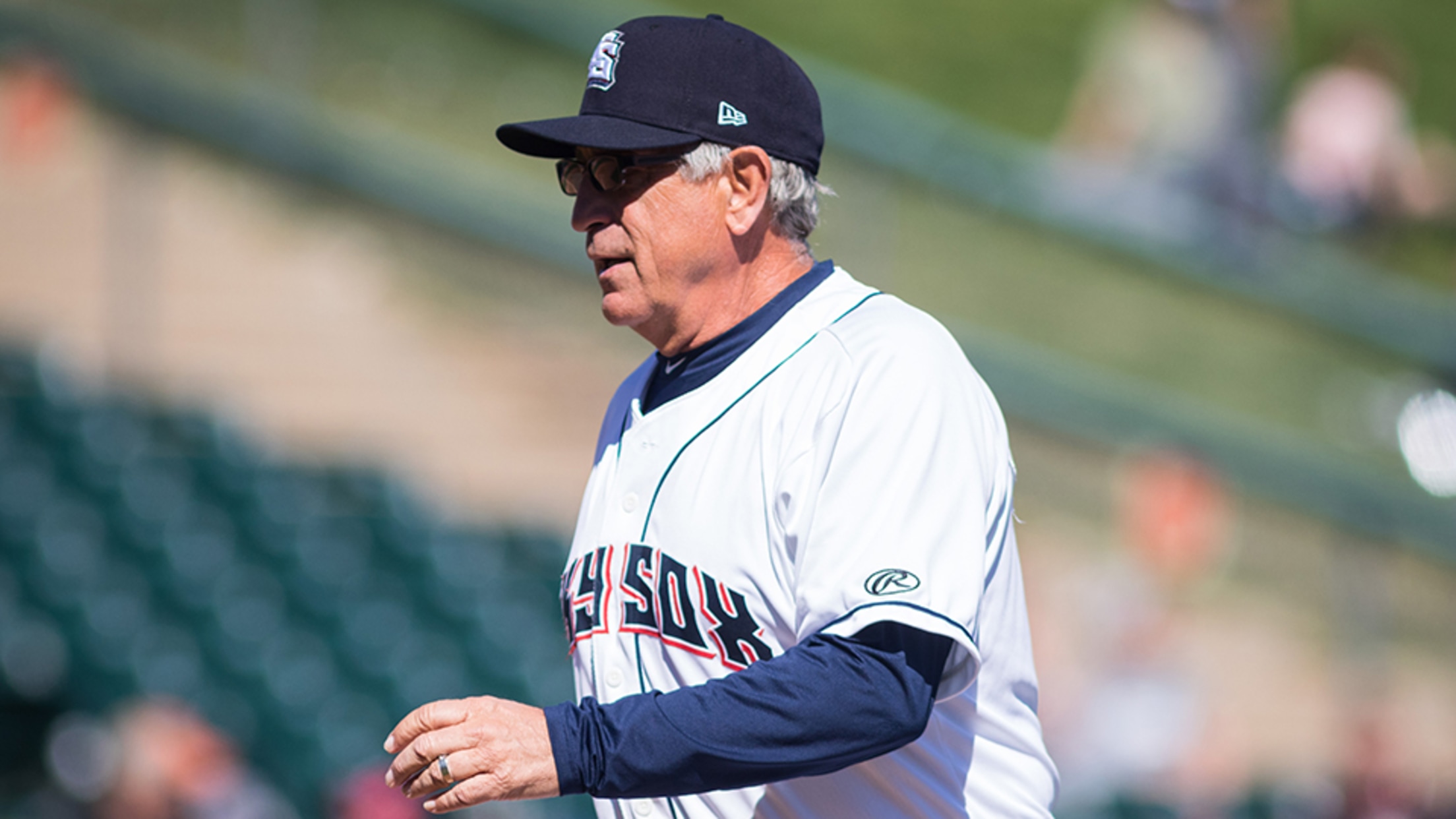 Without throwing a pitch or swinging a bat Sunday, Colorado Springs punched its ticket to return to the playoffs for the first time in 20 years.After remnants of Hurricane Harvey canceled the Triple-A Brewers affiliate's game in New Orleans and spoiled the chance to clinch the Pacific Coast League American
Brinson hits DL with hamstring injury
Top Brewers prospect out for remainder of Minor League season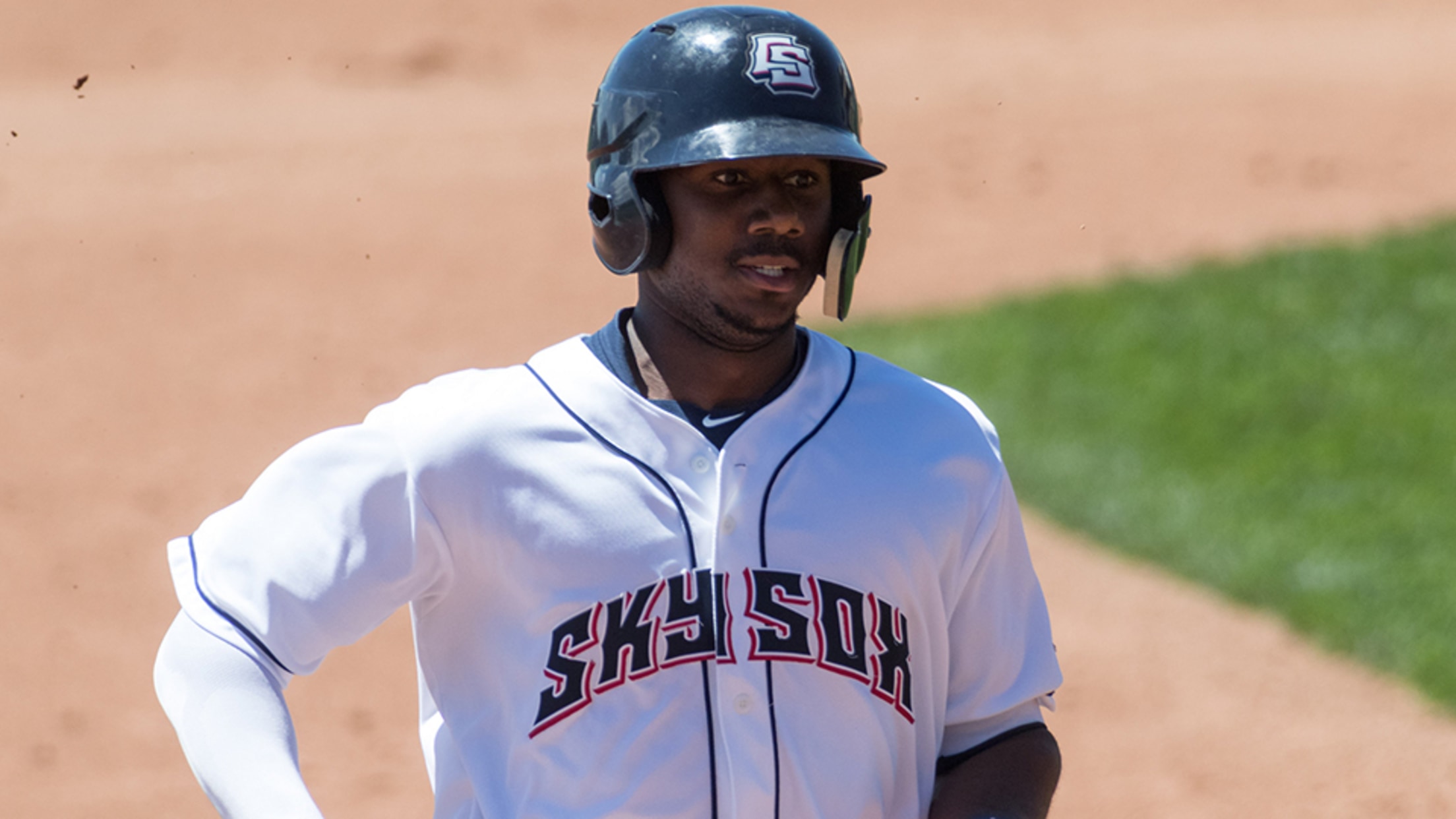 Lewis Brinson delivered an excellent first full season in the Brewers organization, but he won't be taking any more swings in the Minors this season.MLB.com's No. 15 prospect was placed on the seven-day disabled list at Triple-A Colorado Springs after straining his left hamstring in Monday's game against New Orleans.
Brinson Homers Twice In 8-4 Defeat
Sox drop third straight as Baby Cakes clinch series.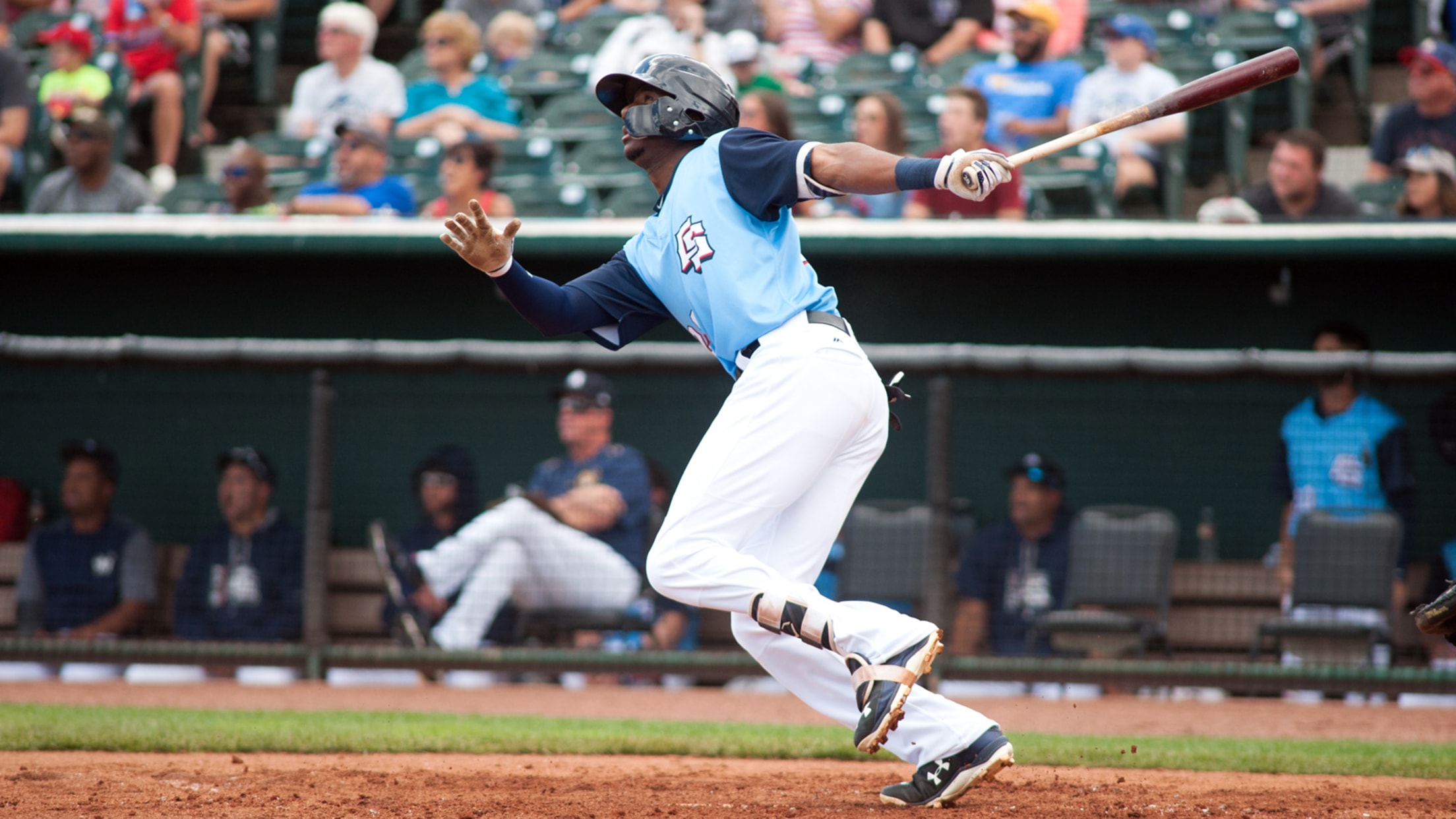 Lewis Brinson had a two-home run day, but the New Orleans Baby Cakes scored four in the 11th inning to pull away with an 8-4 win in front of 3,802 at Security Service Field Sunday afternoon.
Brinson in midst of power surge for Sky Sox
Top Brewers prospect homers in three straight plate appearances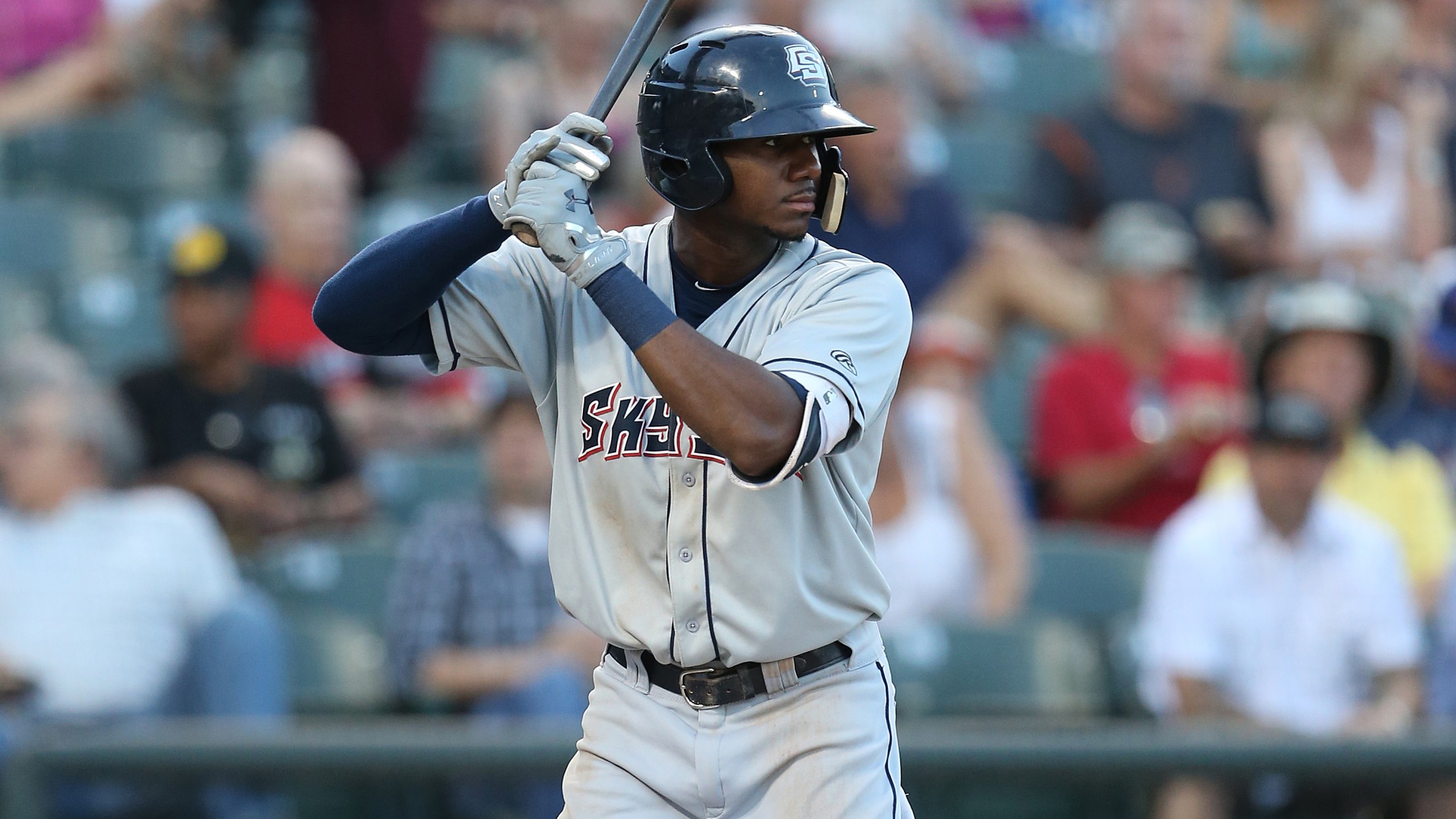 Lewis Brinson is swinging the bat like a player who wants to get back up to the Major Leagues.Following a homer in his last trip to the dish in Saturday's game, Milwaukee's top prospect went yard in his first two at-bats Sunday as Triple-A Colorado Springs fell to New Orleans,
Sky Sox Rally Falls Short In 11-10 Loss
Phillips gets four hits for 31st multi-hit game of 2017.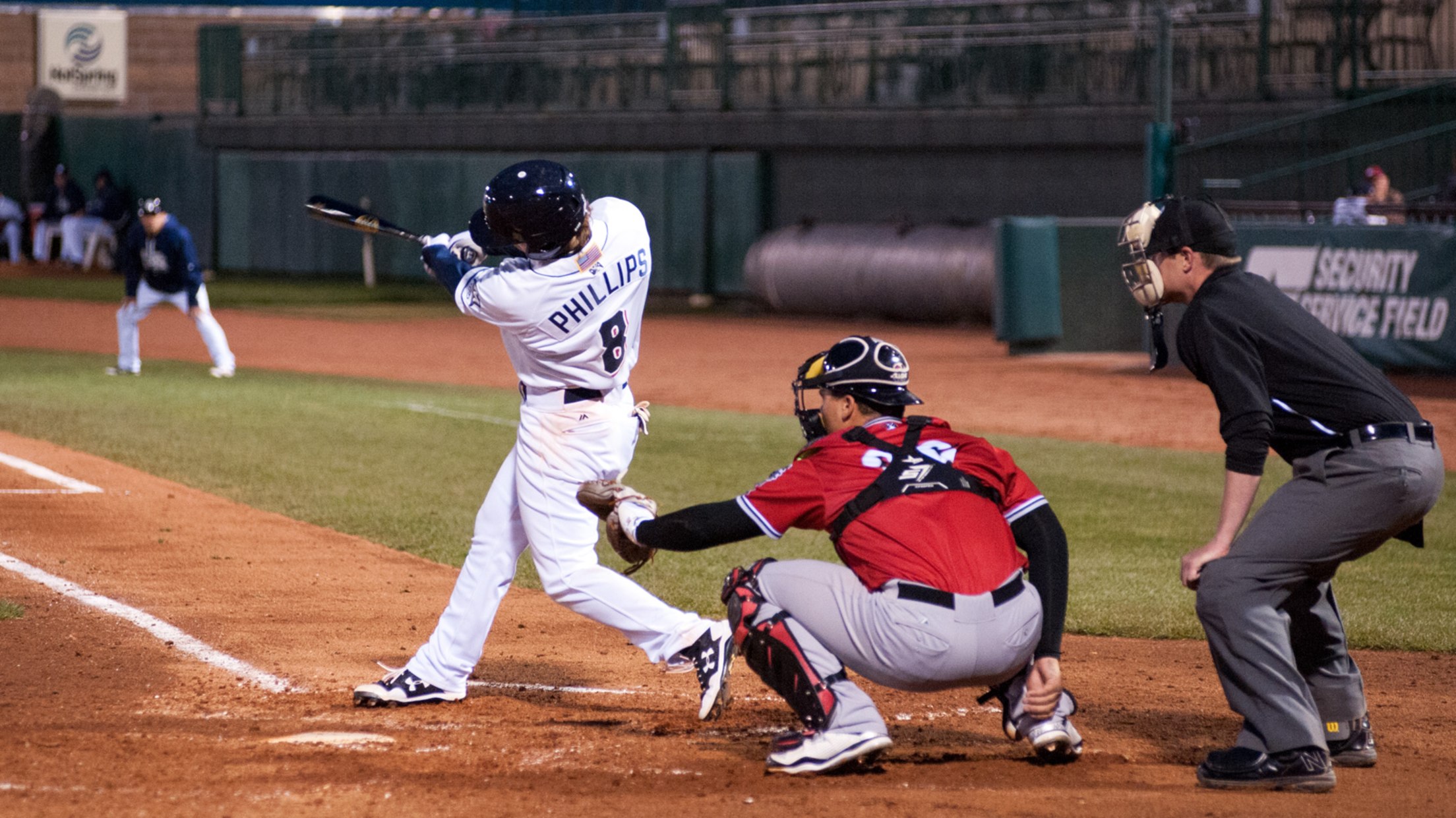 Brett Phillips recorded his first four-hit game of the season, but the New Orleans Baby Cakes scored five runs over the final three innings to come out with an 11-6 win in front of 8,195 at Security Service Field Friday night.
Toolshed: A look back at 2016's trade deadline
Checking in on the top prospects who were dealt one year ago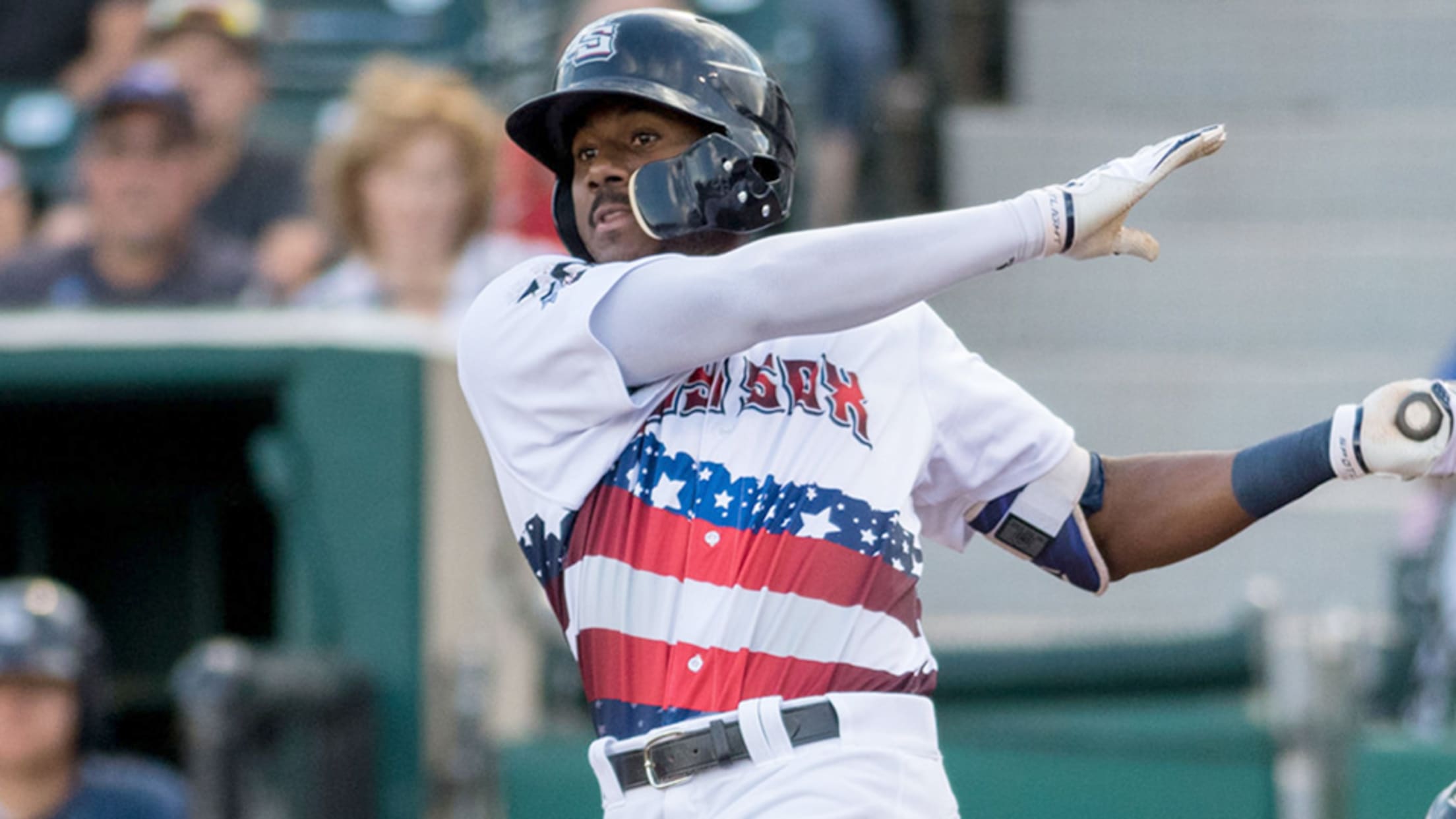 The date is Aug. 1, 2016. The time, a little after 4 p.m. ET. The dust has settled on the 2016 Major League Baseball trade deadline. Numerous prospects, some the most promising in the game, have been moved to new organizations, and questions abound about what lies ahead for them
Five-Run Frame Sparks 8-4 Victory
Sox send 10 batters to the plate in 12th inning in series-opening win.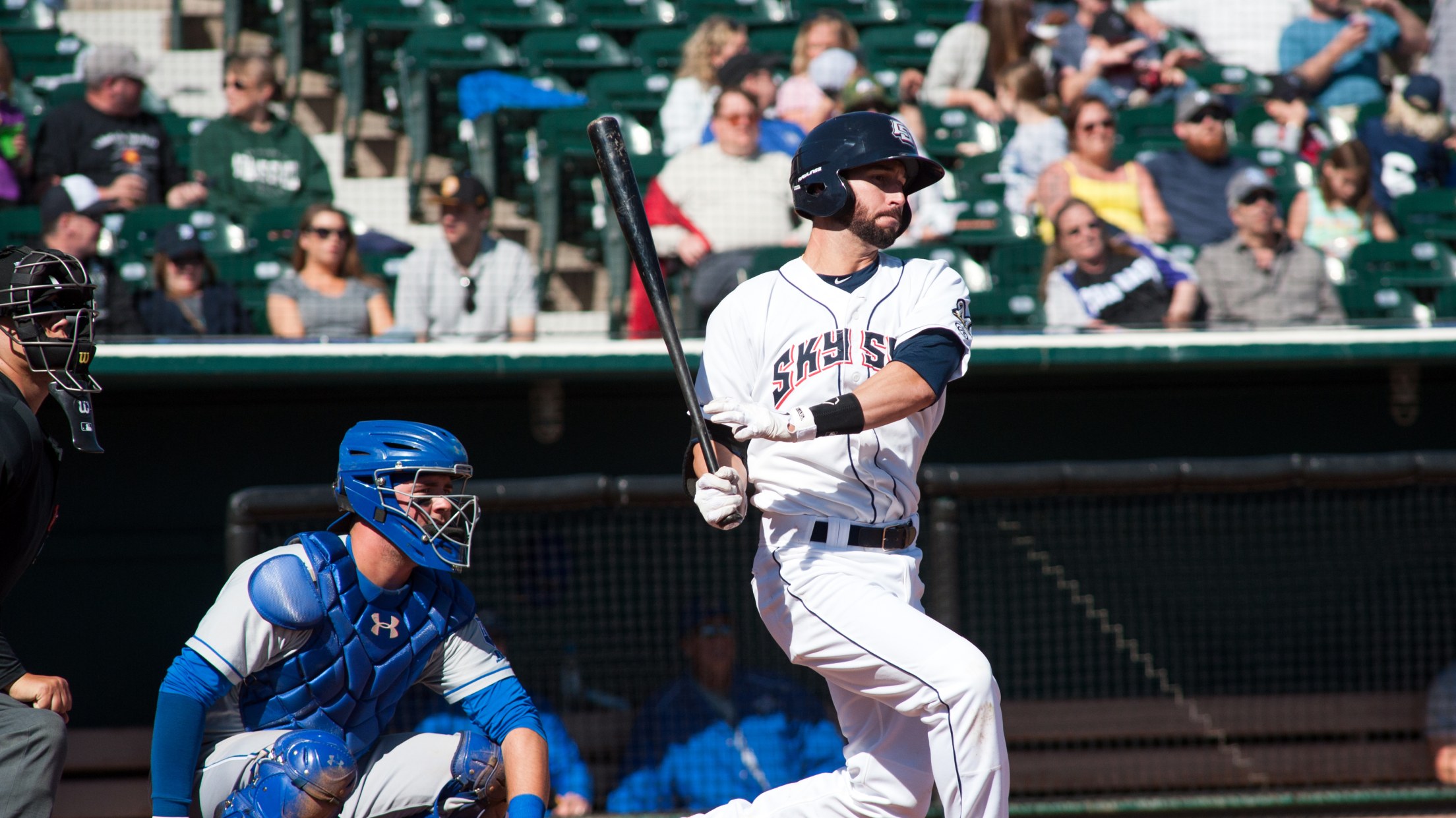 Nick Noonan's RBI single sparked a five-run 12th inning and helped the Colorado Springs Sky Sox secure an 8-4 victory over the Omaha Storm Chasers in front of 3,596 at Werner Park Monday night.
Red-hot Brinson continues raking for Sky Sox
Top Brewers prospect collects four hits for third time this season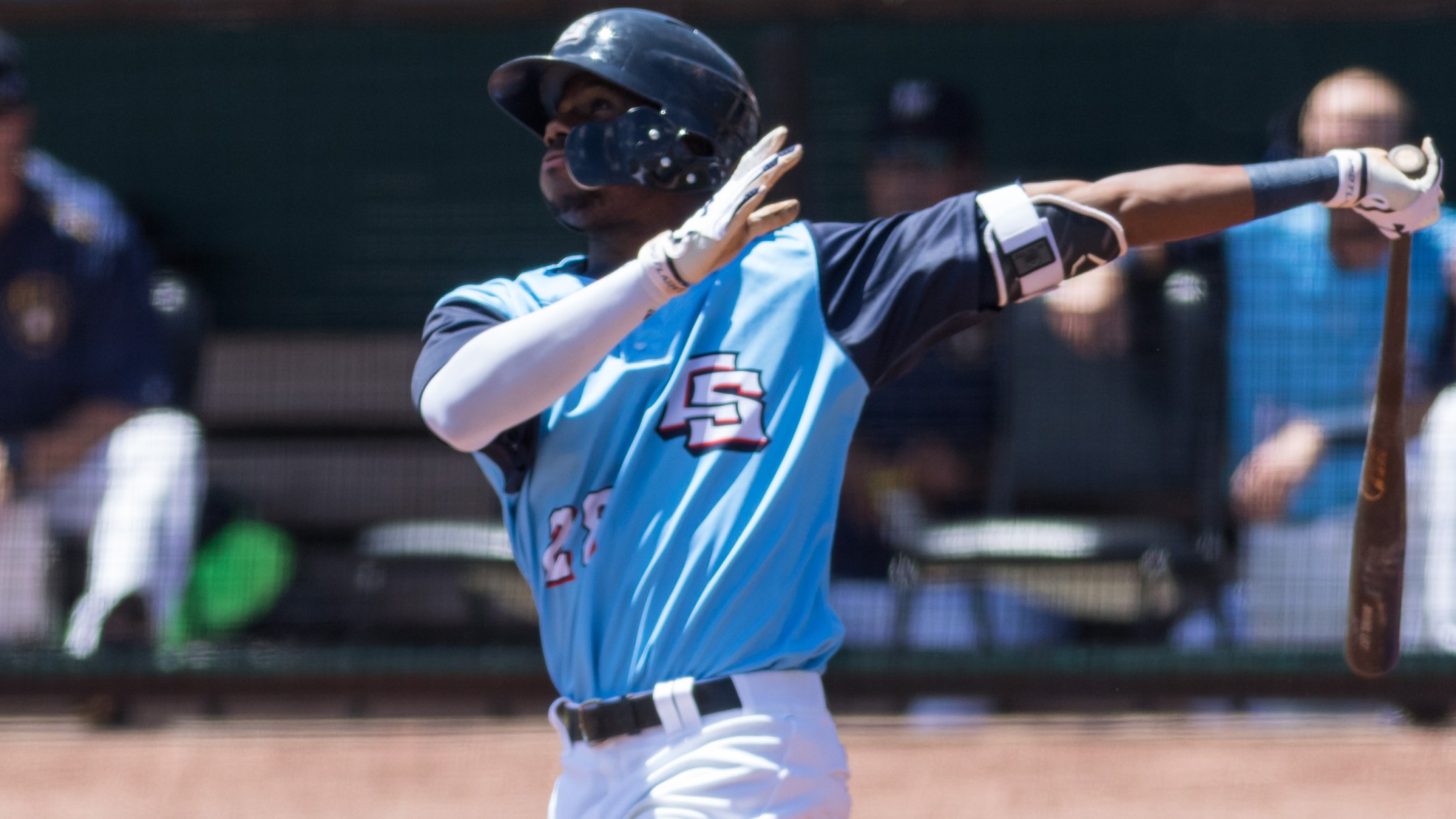 Everything Lewis Brinson hits seems to find the right spot these days.Milwaukee's top prospect logged his third four-hit game of the season Monday night as Triple-A Colorado Springs topped Omaha in 12 innings, 8-4, at Werner Park.
Sky Sox Walk Off In Game One, 2-1
De Jesus extends hitting streak to 18 games, on-base streak to 33 games.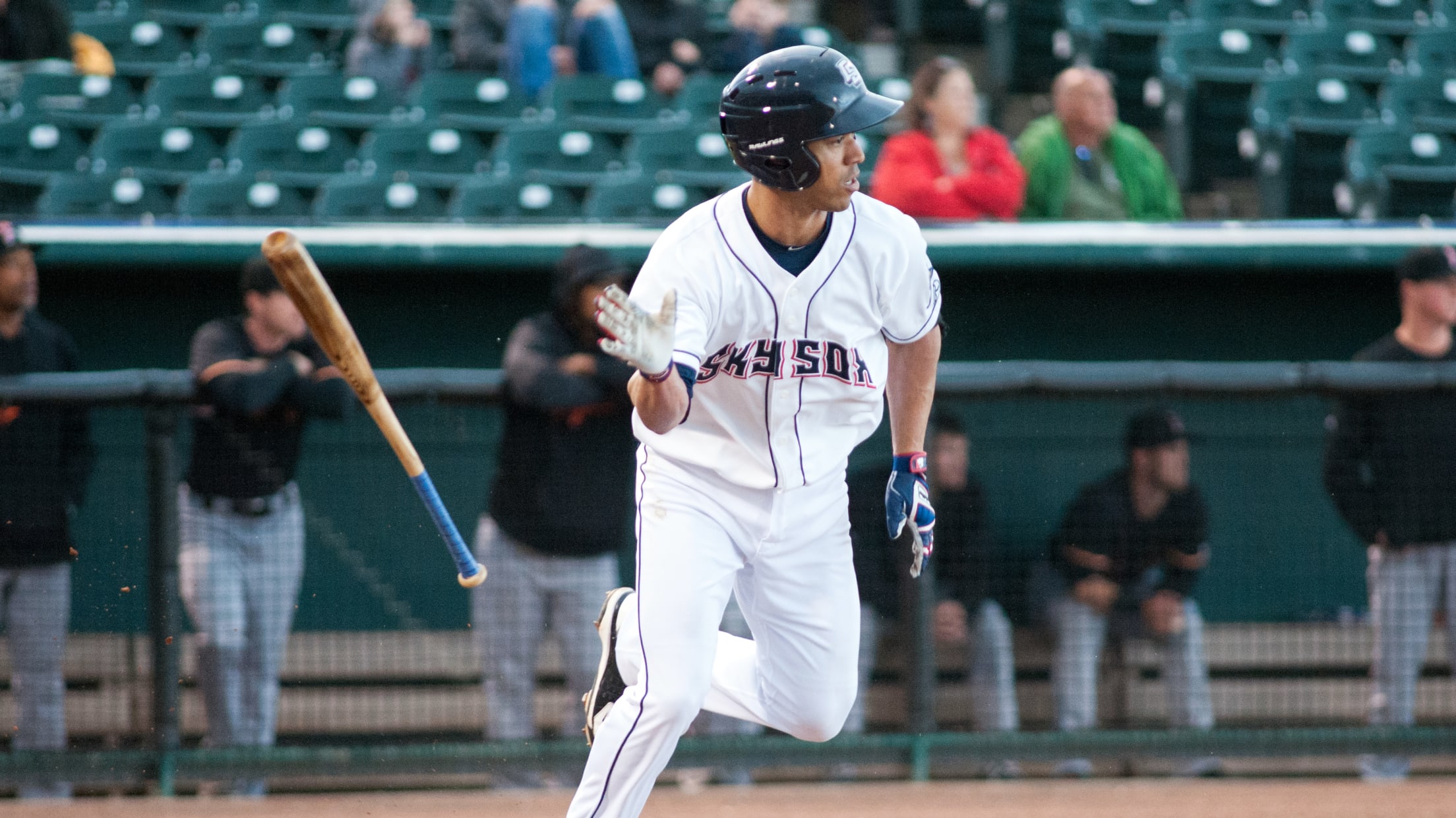 The Colorado Springs Sky Sox earned its second walk-off win of the season, using a seventh-inning wild pitch to win, 2-1, over the Iowa Cubs in the first game of Sunday's doubleheader.
Eighth-Inning Rally Fuels 9-8 Win
Noonan records hit No. 1000 in front of season-high crowd.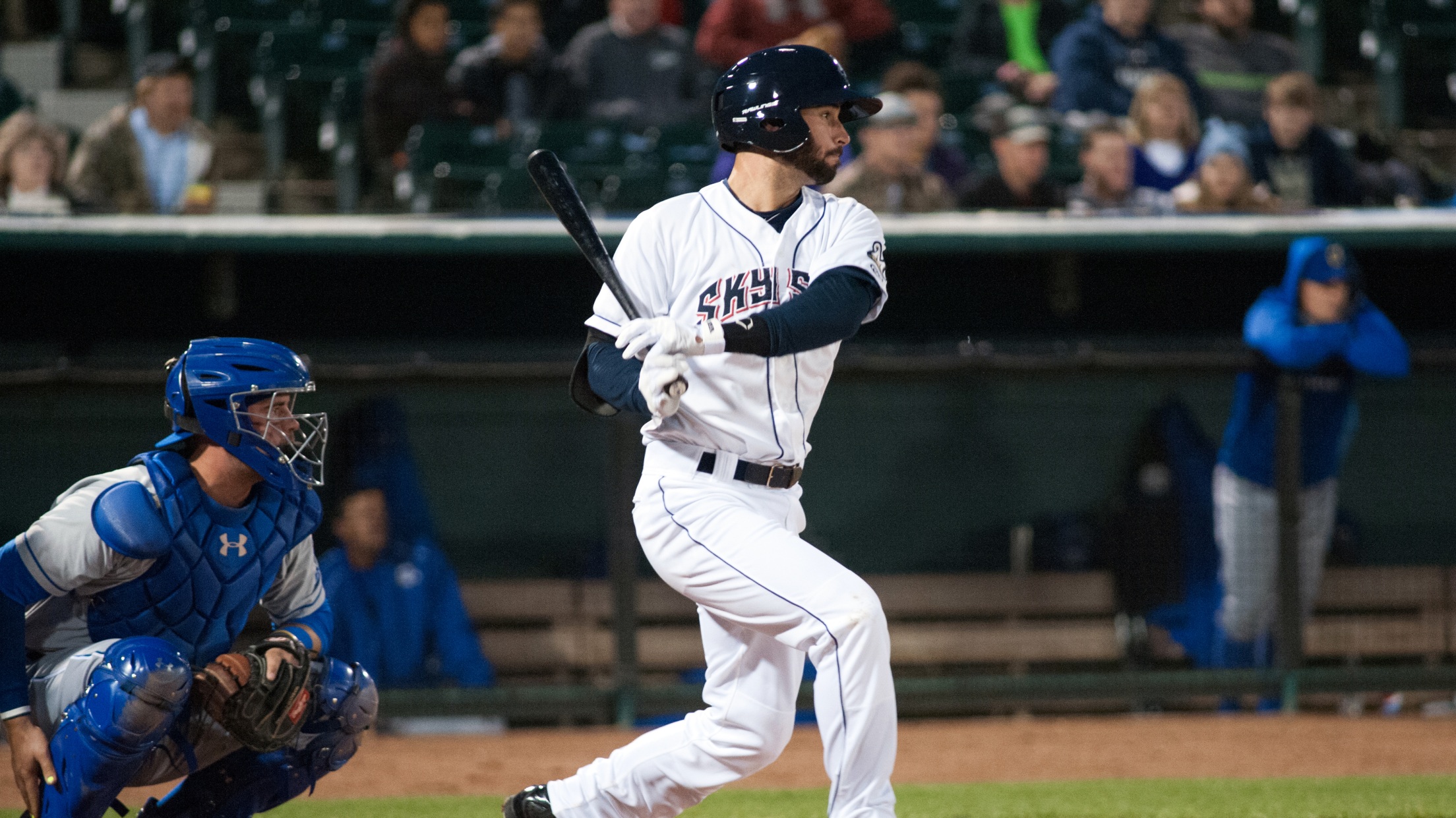 A sellout crowd of 8,913 witnessed the Colorado Springs Sky come back from multiple deficits and pull out a 9-8 victory over the Nashville Sounds on the Fourth of July. 
Brinson keeps knocking in runs for Sky Sox
Top Brewers prospect batting .447 since returning from big leagues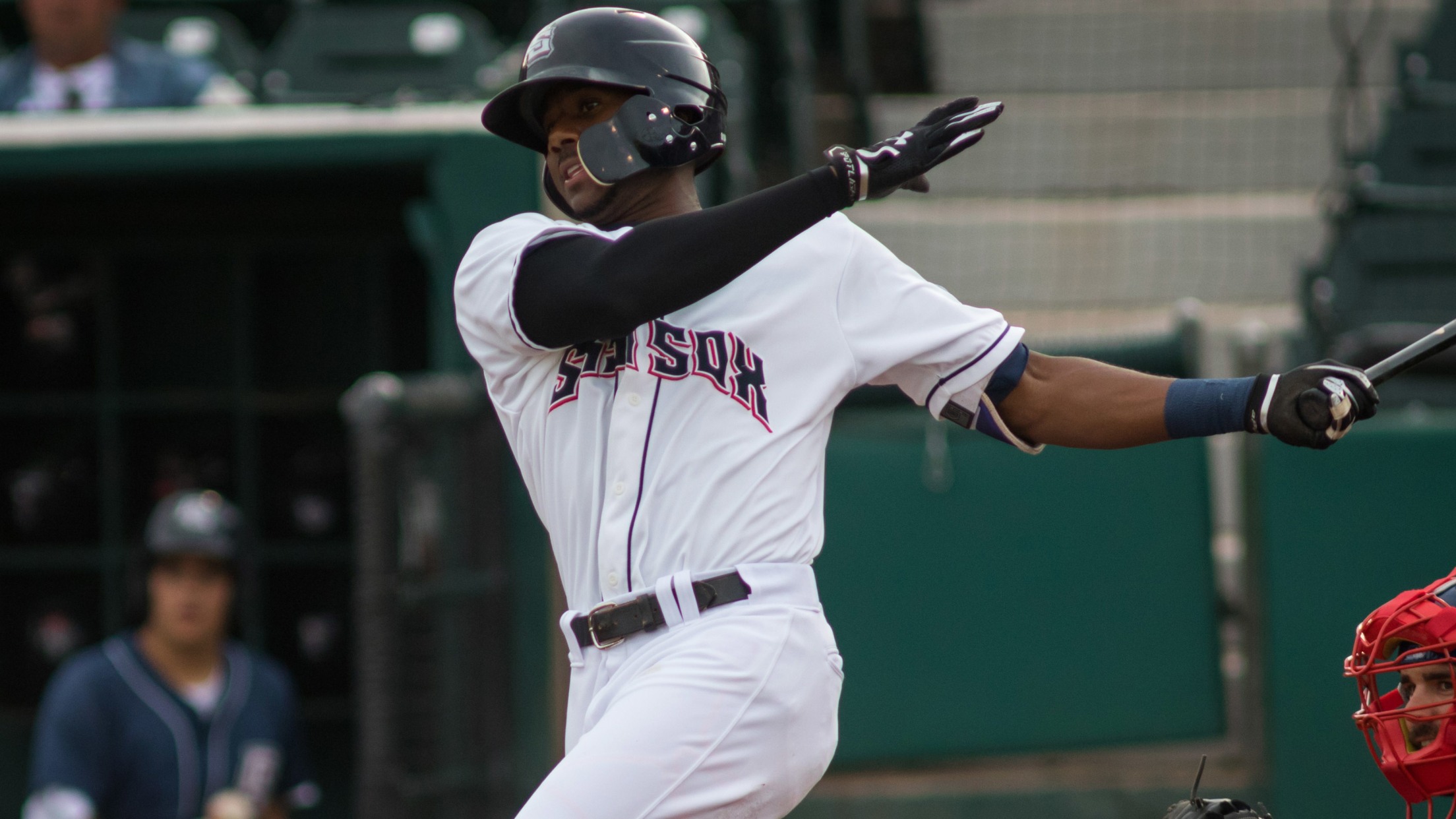 On the Fourth of July, three continued to be the magic number for Lewis Brinson at the plate.Milwaukee's top prospect went 3-for-4 with a pair of doubles, three RBIs and three runs scored as Triple-A Colorado Springs edged Nashville, 9-8, at Security Service Field. It marked the third consecutive game
Brewers' Brinson logs another three-RBI game
No. 13 overall prospect falls a double short of cycle with Sky Sox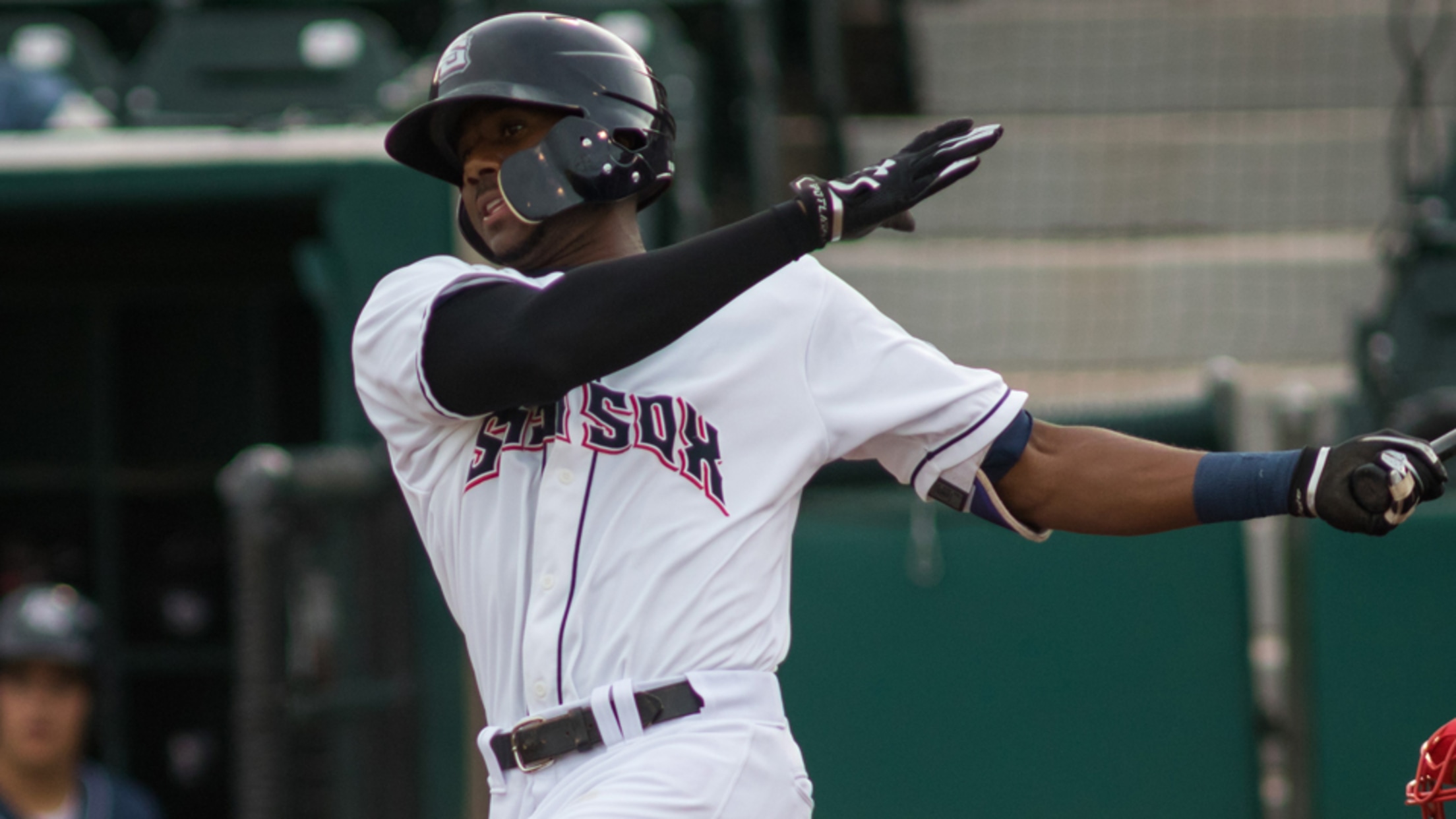 It would be tough for Lewis Brinson to state his case for another shot at "The Show" more cleanly.Milwaukee's top prospect went 3-for-5 with a homer, a triple and three RBIs to pace Triple-A Colorado Springs in an 11-0 romp at Omaha on Sunday evening.
Sox Play Home Run Derby In 11-0 Shutout
Five different players hit long balls to win 10th game of the season against Omaha.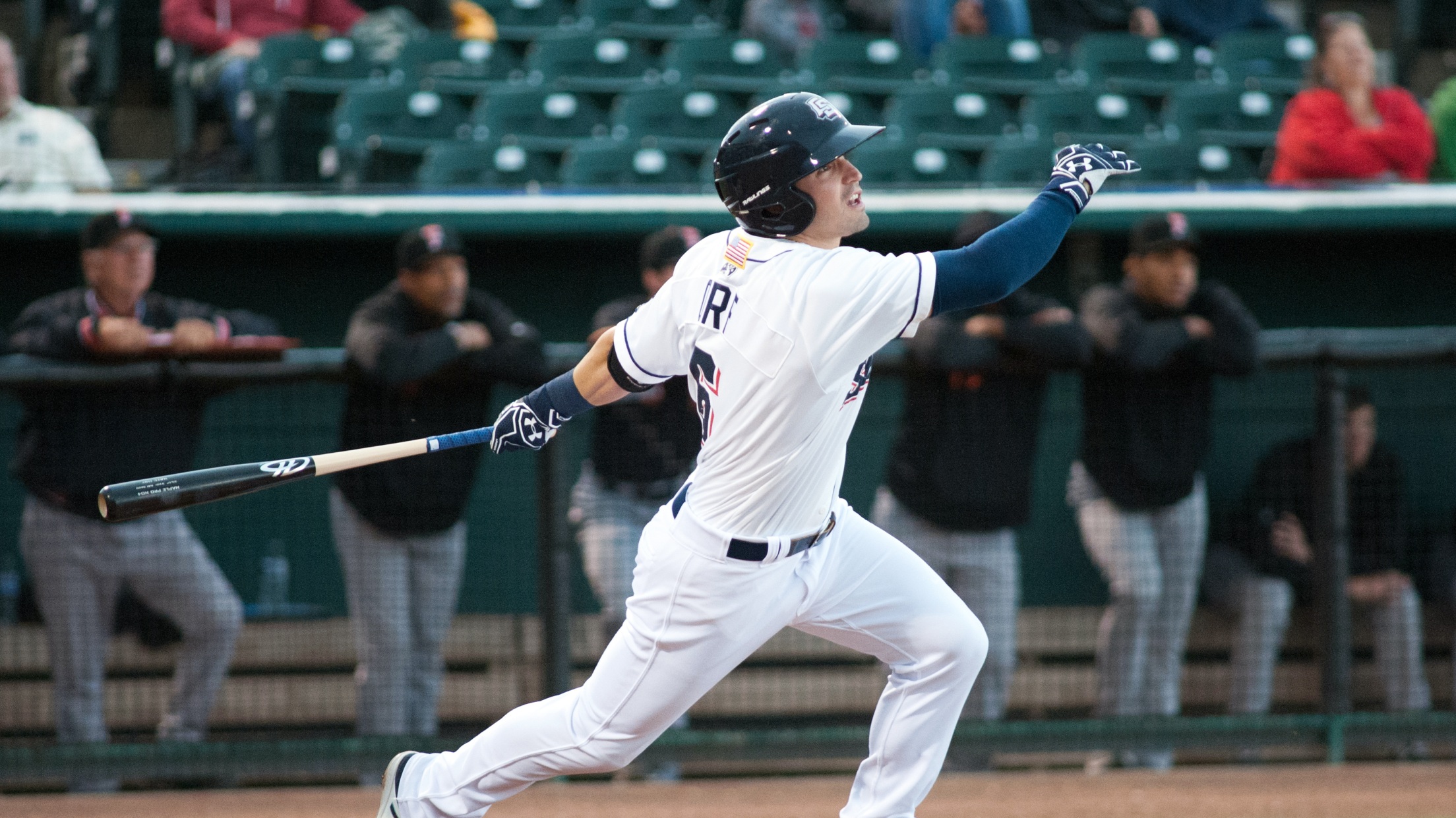 After a walk-off loss Saturday, the Colorado Springs Sky Sox hit six home runs and received a quality outing from Angel Ventura to shut out the Omaha Storm Chasers, 11-0, in front of 7,272 at Werner Park Sunday night.
Storm Chasers Snap Sox Streak, 9-6
Brinson drives in three runs and Sox hit two homers in walk-off loss.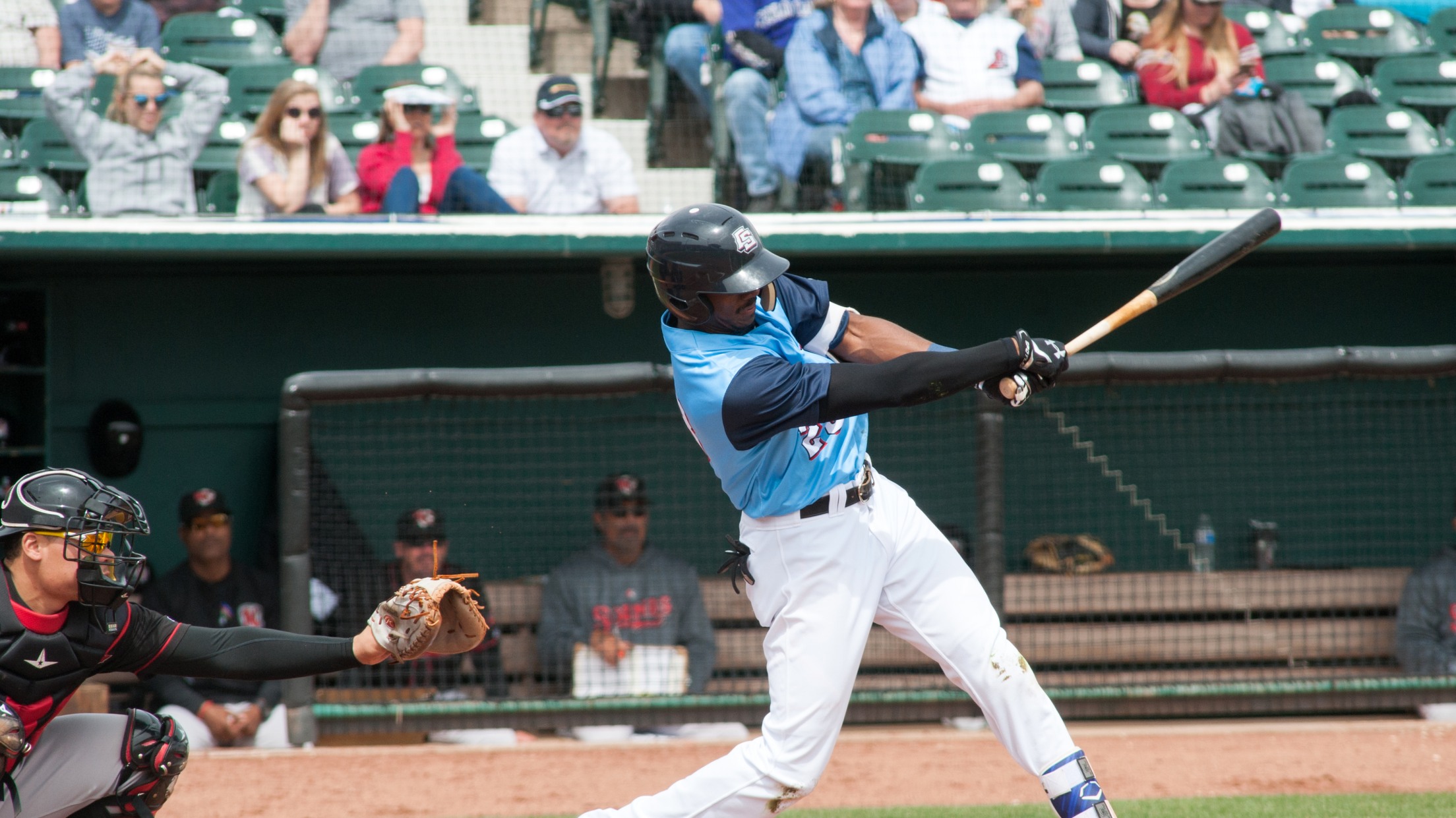 The Colorado Springs Sky Sox saw its six-game winning streak snapped Saturday night, falling 9-6 to the Omaha Storm Chasers in front of 5,257 at Werner Park.
Brinson, Dubon Named To 2017 All-Star Futures Game
Two Sox square off as Team USA meets Team World on July 9 at Marlins Park.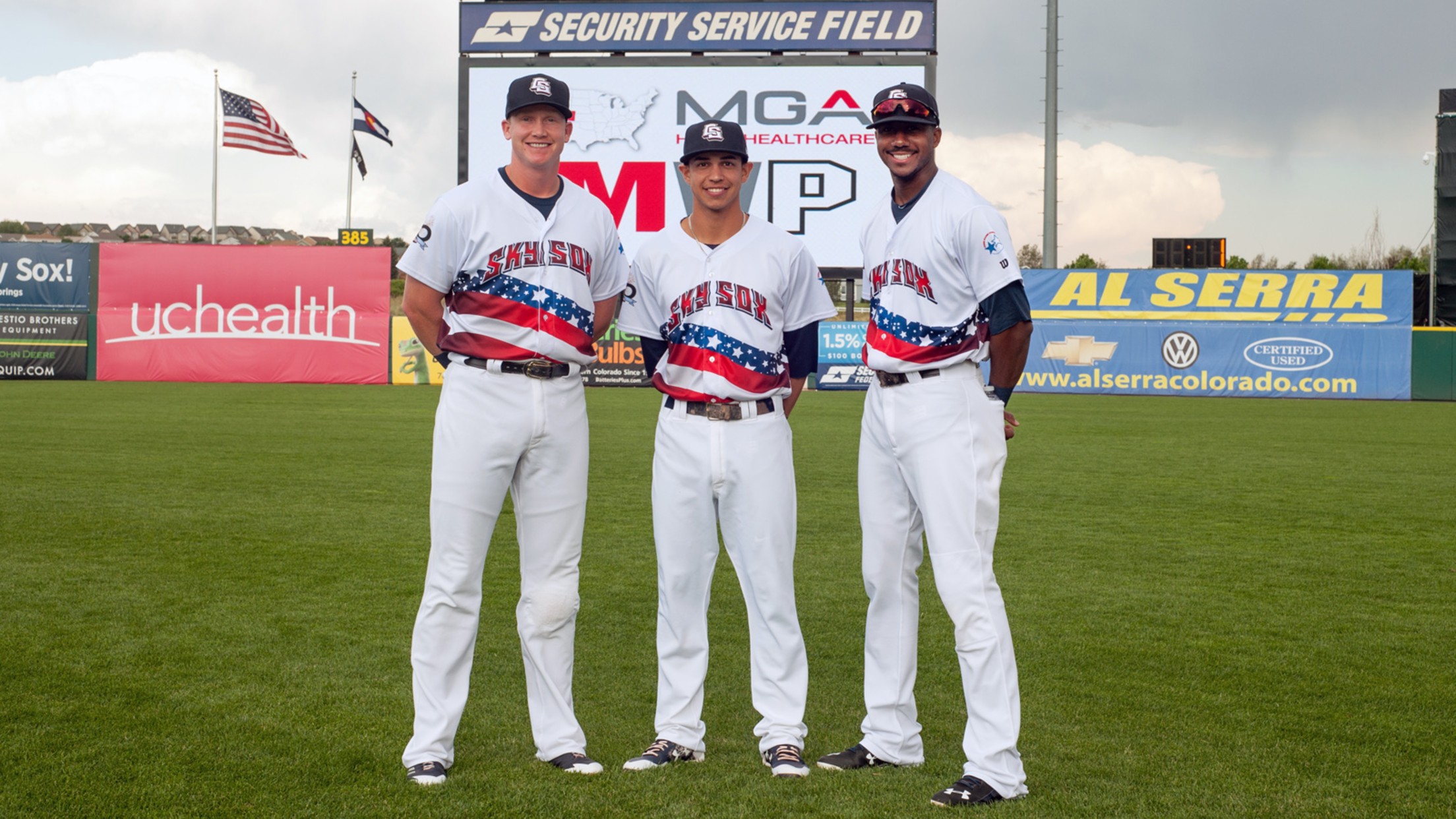 The Milwaukee Brewers announced Thursday afternoon that two current Sky Sox will make the trip to Miami, Fla., for the 2017 All-Star Futures Game at Marlins Park.