Relentless Raptors Reach Pioneer Pinnacle
Ogden's offense resurrects to earn doubleheader split, Pioneer League crown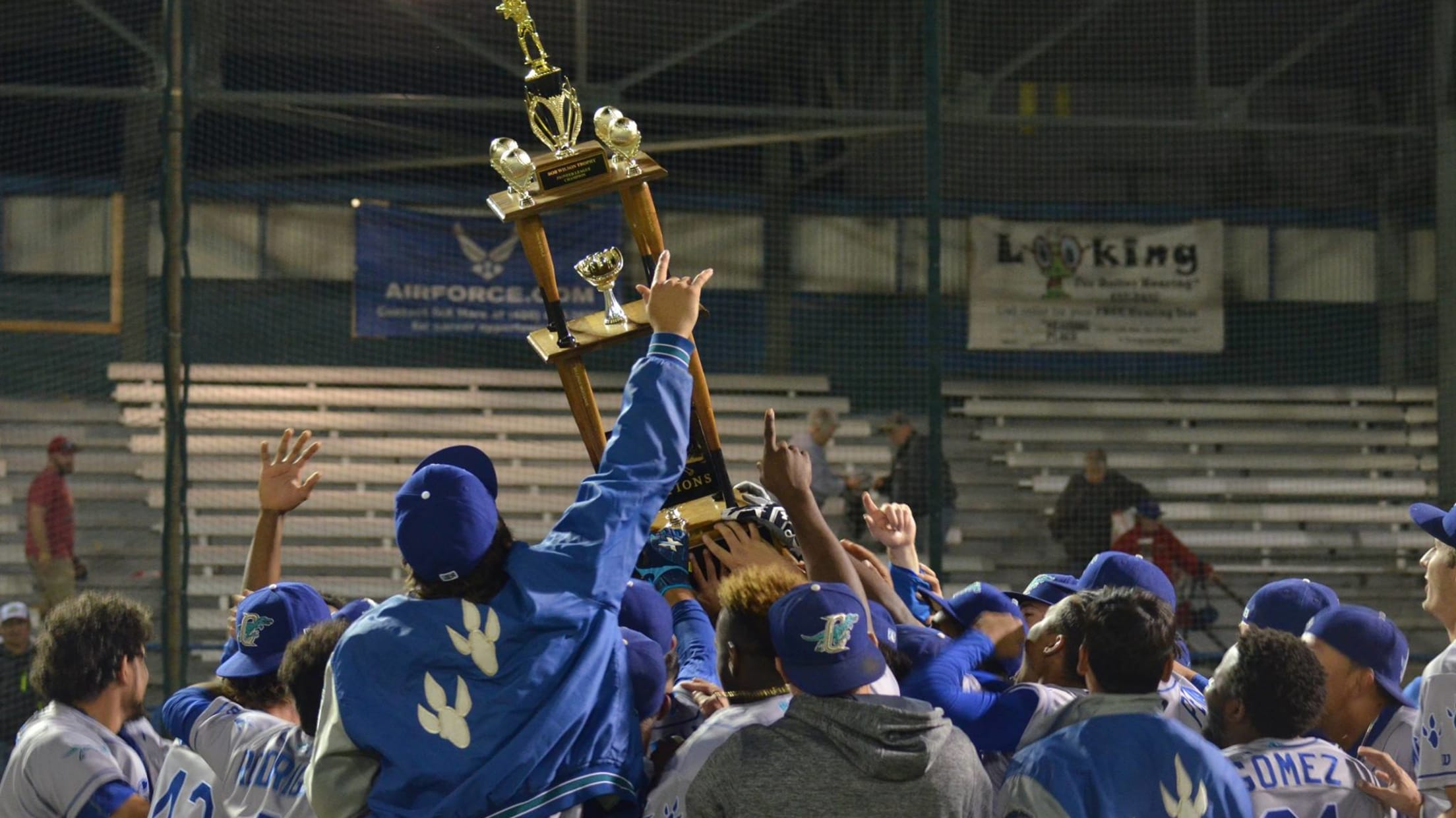 Thanks to rain in Great Falls Friday and Saturday, the Pioneer League Championship Series Game Two scheduled for Saturday night was unable to be played, forcing a potential doubleheader to decide the crown Sunday.It took longer than expected, but the Ogden Raptors bounced back from a blowout loss in the
Cuadrado Carries Raptors to Championship Series
Outfielder goes wild with five hits, including a grand slam, the day before his 20th birthday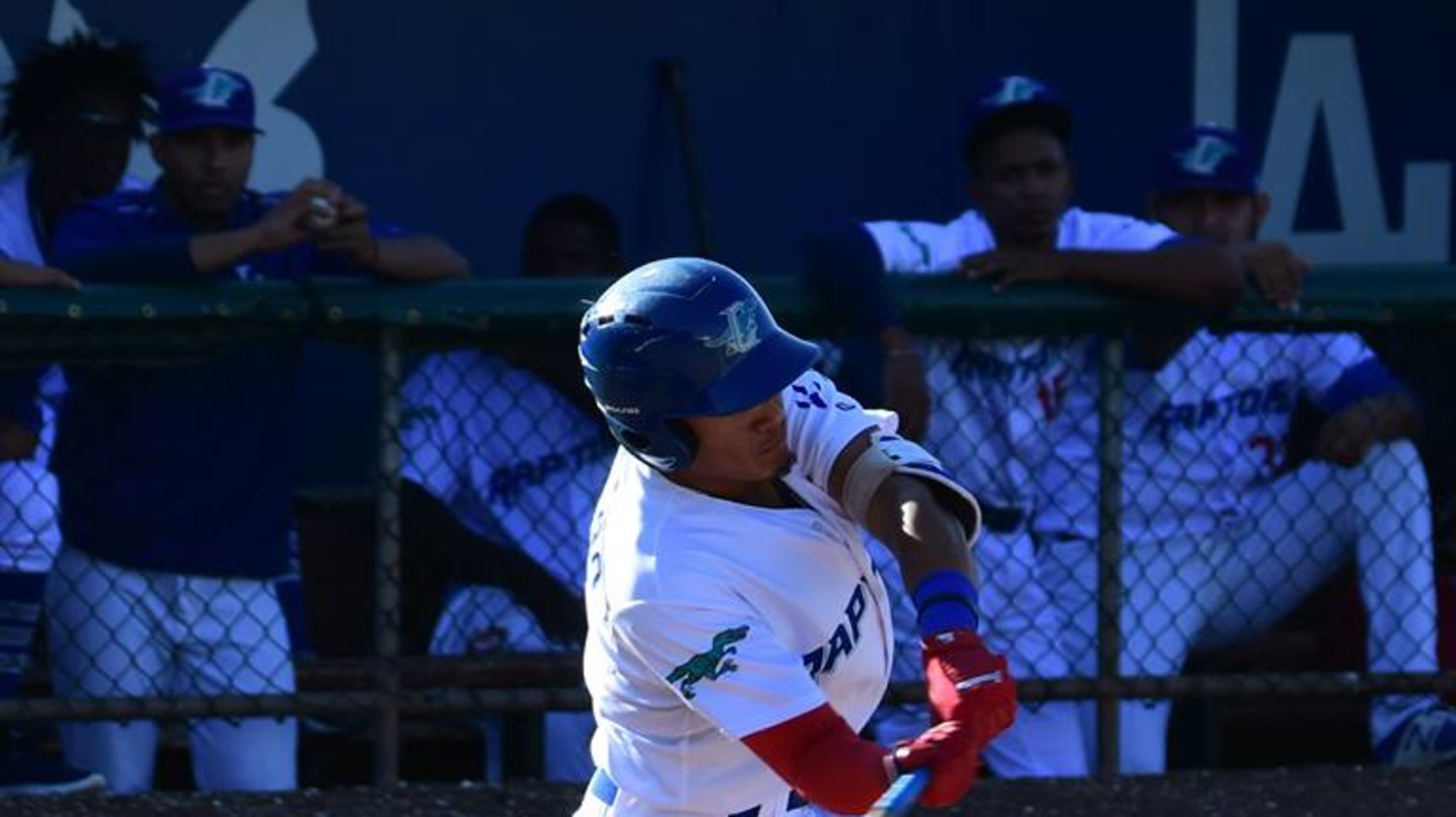 Romer Cuadrado entered the Pioneer League postseason on a tear, with hits in 13 of his last 14 games to raise his batting average from .312 to .335. The Orem Owlz couldn't cool him or the rest of the Ogden Raptors down. Now, the only team that stands in the
Cuadrado's big night leads Raptors to sweep
Ogden will play for first Pioneer League championship since 1969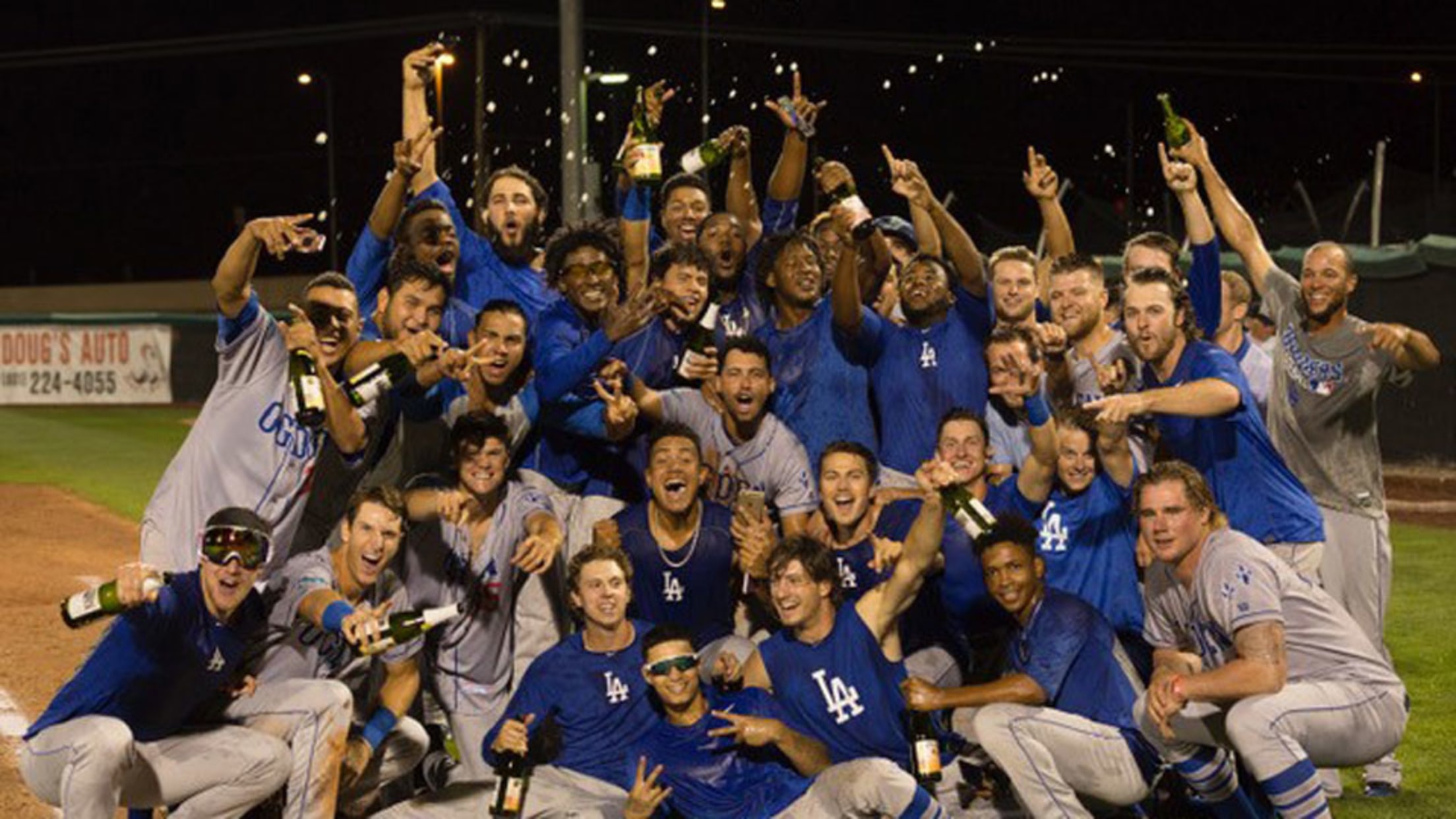 Romer Cuadrado turns 20 years old Tuesday, and on the eve of his birthday, the slugger racked up presents for himself and his team.Cuadrado belted a grand slam to spark his club and finished a triple short of the cycle on a career-best 5-for-5 night as Rookie-level Ogden beat Orem,
Ogden Clinches Second Half with Win, Orem Loss
Raptors hold off Idaho Falls as Grand Junction beats Owlz, guaranteeing Ogden will enter playoffs as champion, not wild card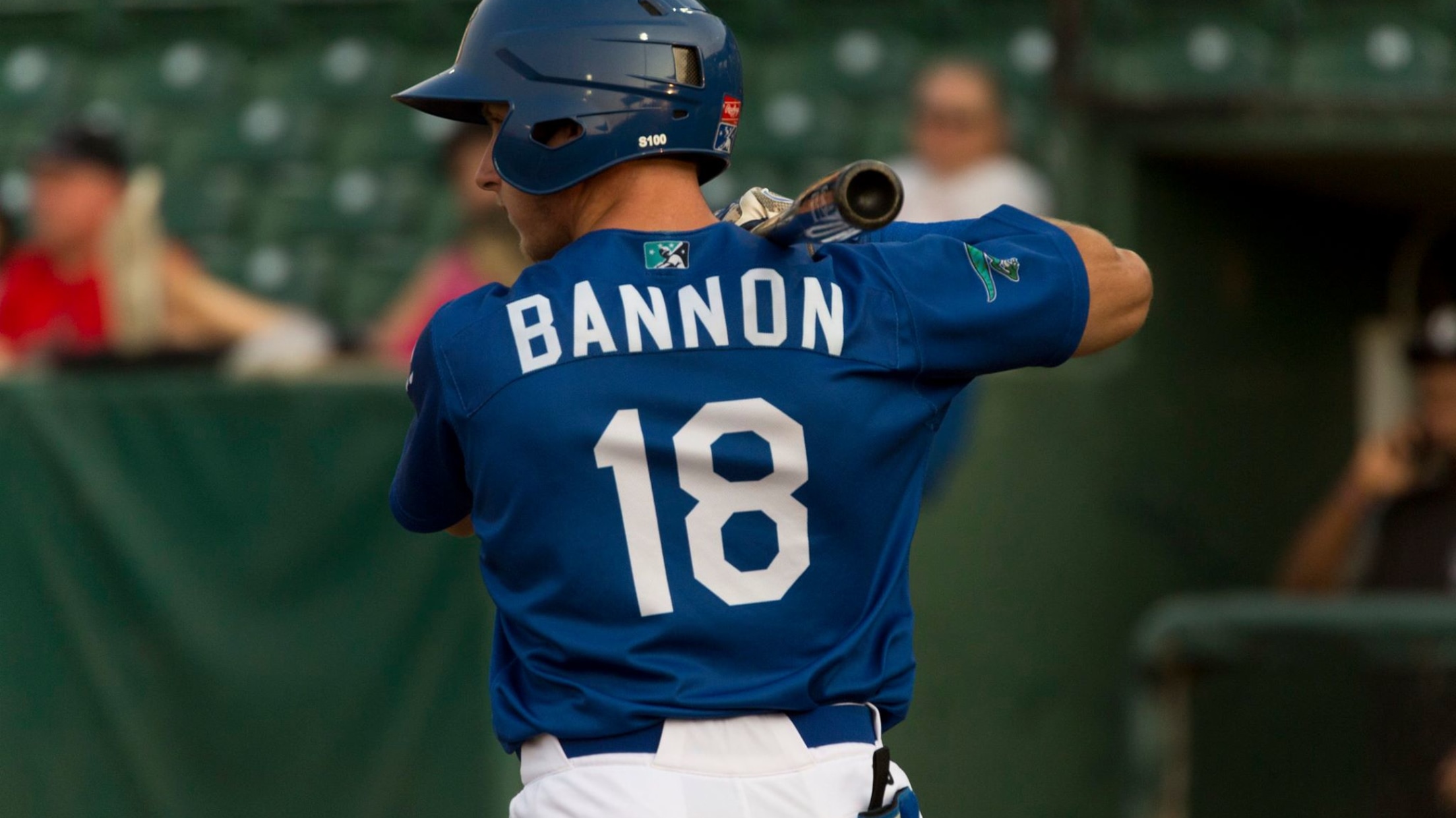 The Ogden Raptors entered Friday night's game with a playoff spot in hand, but it was undecided whether they would be the second-half South division champion or the South wildcard.A 7-4 win over cellar-dwelling Idaho Falls, in addition to Grand Junction holding off the Orem Owlz, vaulted Ogden two games
Raptors Clinch Playoff Spot
Ogden scores early and late to outdistance visiting Grand Junction and secure South division playoff berth opposite Orem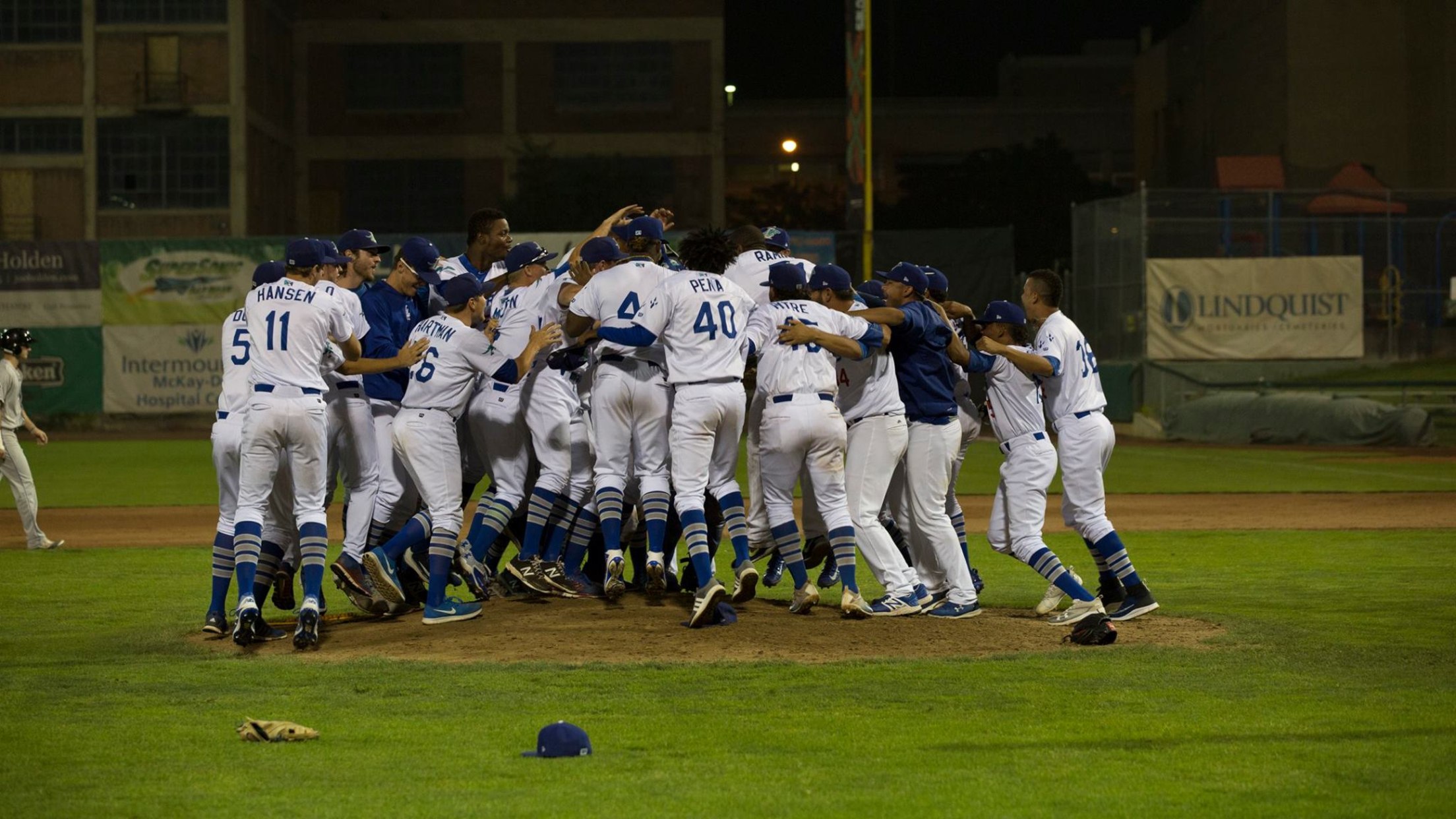 For two days in Grand Junction, the Ogden Raptors took leads in attempting to clinch a playoff spot, but each time they have disappeared in a barrage of Rockies home runs.Wednesday night in Ogden, the Raptors finally kept Grand Junction from staving off elimination, scoring six runs in the second
Late Home Runs Sink Raptors
Clinching playoff spot will have to wait at least one more day after Rockies barrage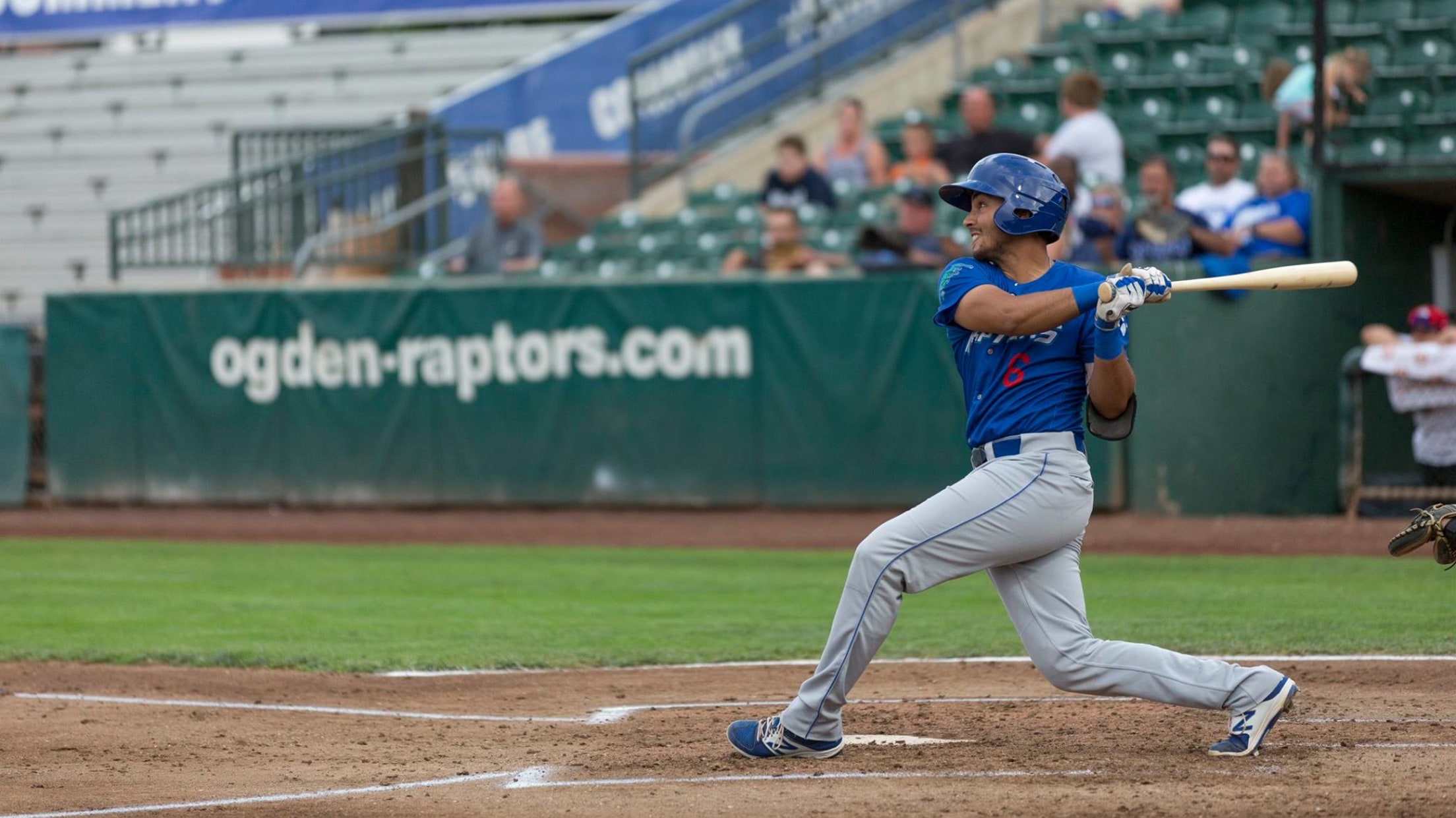 The Ogden Raptors entered Monday's matinee at Grand Junction needing just a victory to clinch a playoff spot for the second-straight year.The Raptors came close, but two late Rockies home runs put off the party at least one day thanks to a 7-6 win by the hosts.With Ogden in a
Rincon Drives Raptors Closer to Playoff Spot
Raptors break league home run record and execute biggest comeback win of season thanks to designated hitter's huge night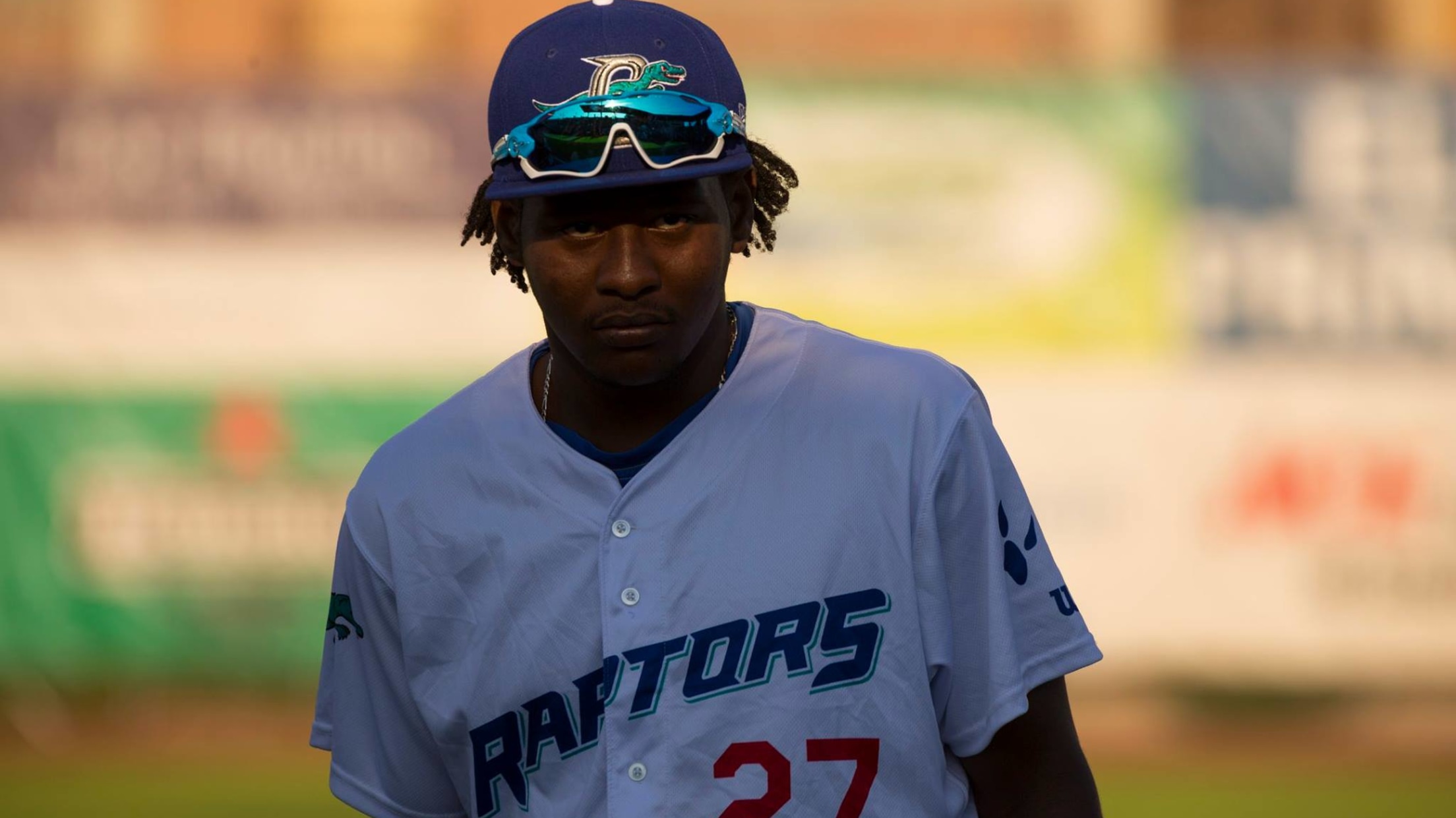 Early celebration turned into a dragging deficit, but in the end the Ogden Raptors prevailed against the Grand Junction Rockies to inch closer to clinching a playoff spot.Shortly after a first-inning home run to break the Pioneer League's single-season team mark, the Raptors found themselves trailing by seven. Ogden didn't
Floodgates Open in Ogden
Big days from Bannon and Carpenter lead blowout of visiting Owlz; magic number drops to 4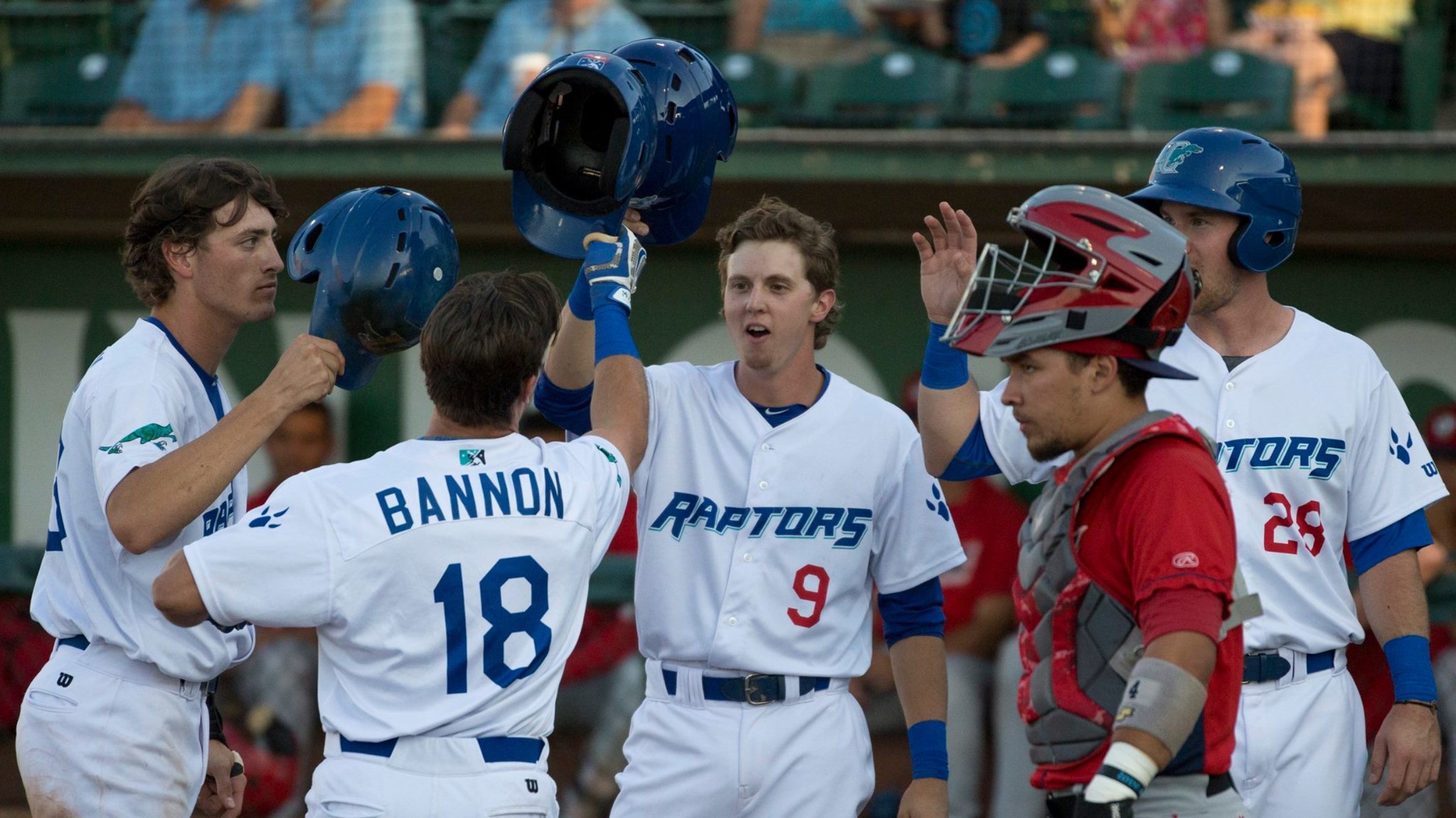 After three-straight losses to the rival Orem Owlz, the Ogden Raptors were in desperate need of a comfortable win.Scoring 11 runs in the first three innings Saturday did the trick, as Ogden cruised to a 16-4 victory to avoid a four-game sweep and jump back into sole possession of first
Raptors Crumble in Ninth
Ogden can't hold lead taken in eighth, fall into first-place tie with Orem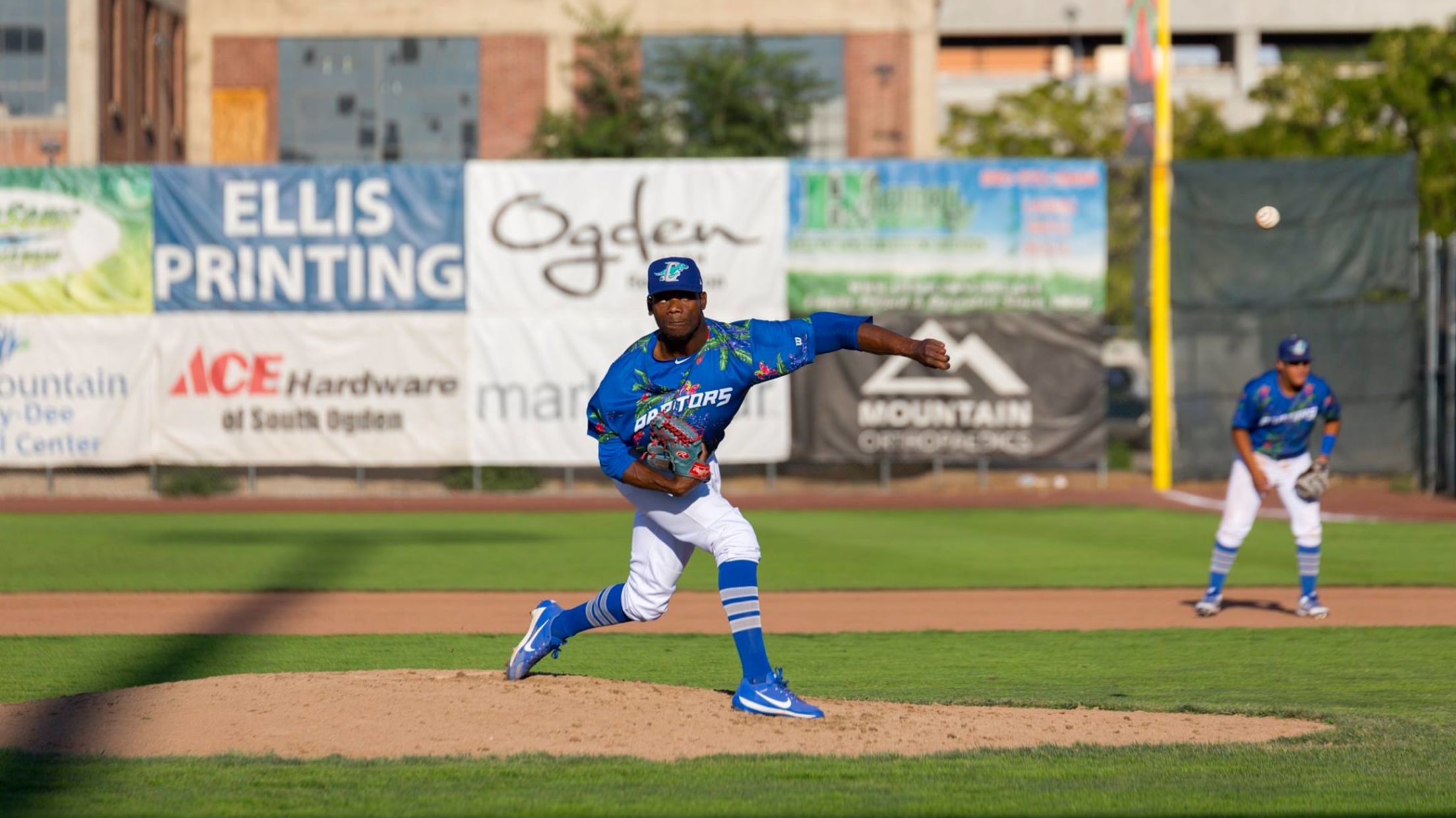 The Ogden Raptors took a lead into the ninth inning for the first time in three days. That advantage quickly evaporated, as did the Raptors' chances of winning the ballgame. Ogden fell, 10-4, to the Orem Owlz and also dropped into a first-place tie with their adversaries after having sole
Raptors Overcome Rough Start to Sweep Chukars
Ogden rallies back from two deficits to take sixth of seven against Idaho Falls and drop magic number to 9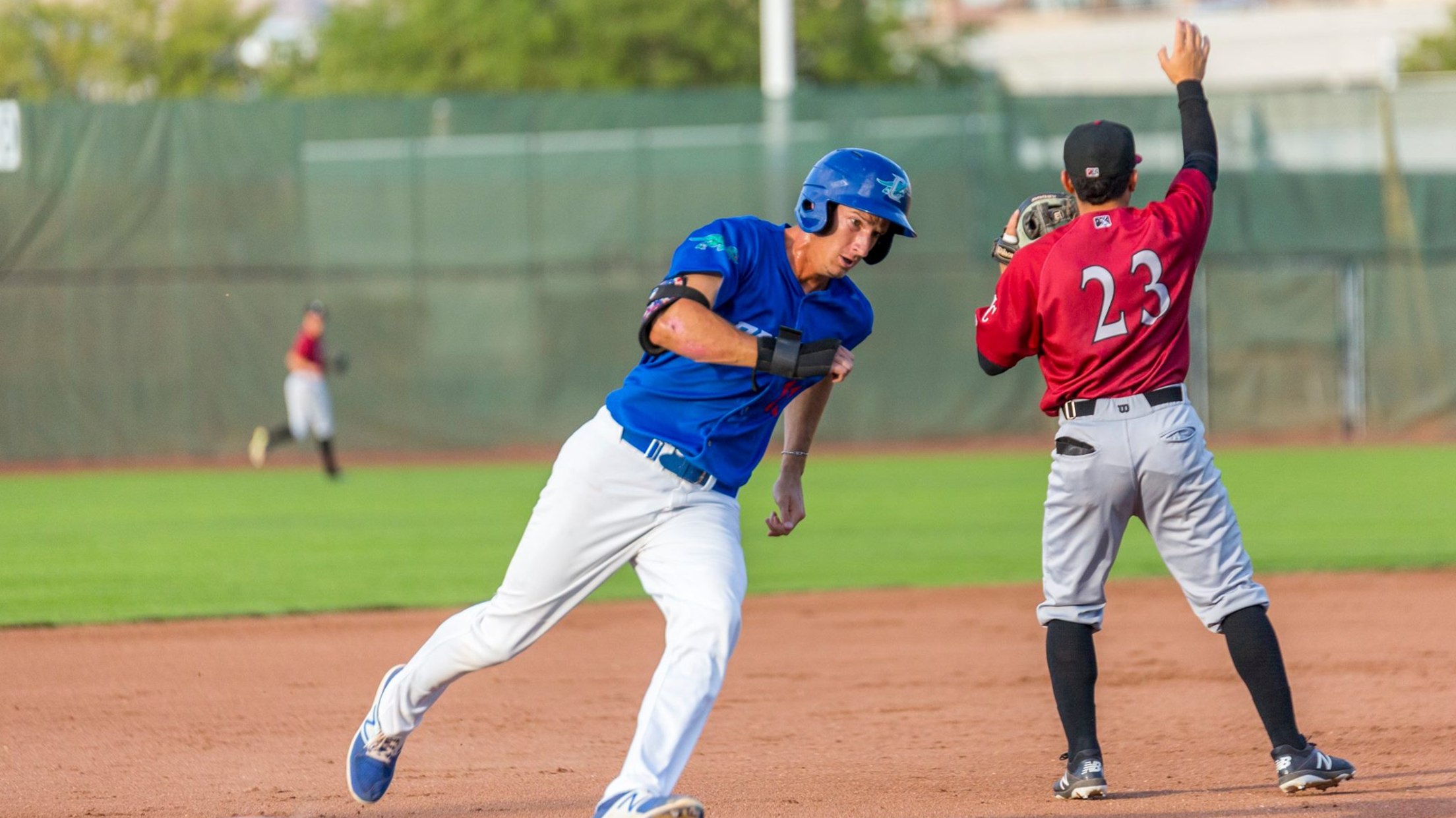 The Ogden Raptors entered Tuesday night with a chance to sweep the Idaho Falls Chukars after two straight wins. They had fallen short of a four-game road sweep in Idaho, and after the top of the third it appeared a second shot would fall by the wayside.The Chukars jumped on
Peña, Rincon Lead Second-Straight Win
Starter's four-plus hitless innings, three RBI from designated hitter help Ogden stay three games ahead of Grand Junction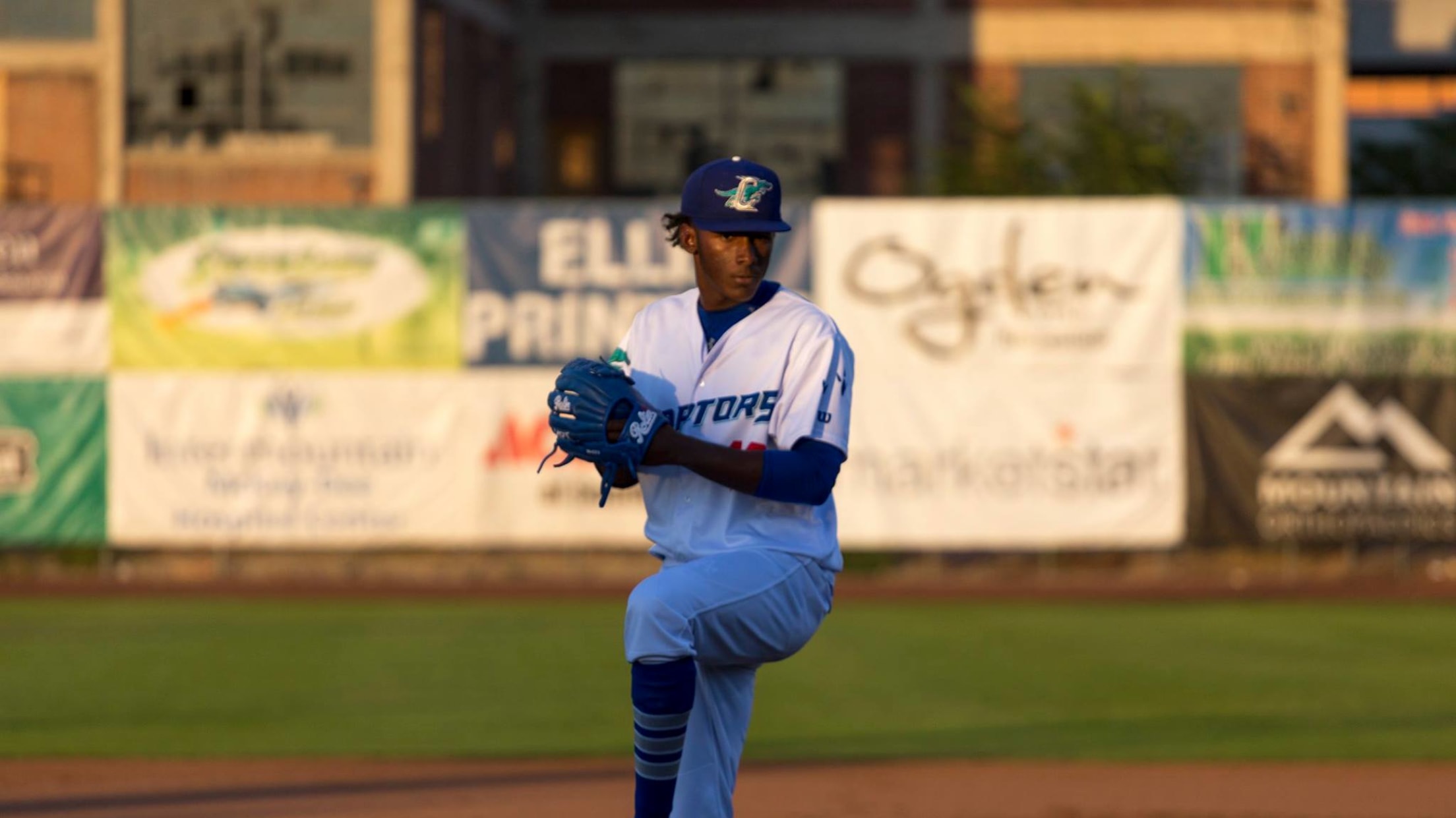 Coming off two consecutive rough outings, Adalberto Peña was looking to get back on track against one of the Pioneer League's best offenses.The Ogden Raptors' designated hitter, Carlos Rincon, was searching for consistency after going hitless in his first eight at-bats with Ogden before a home run and single Sunday
Raptors Get Revenge, Hammer Chukars
After losing finale in Idaho Falls, Ogden comes out swinging in 17-6 thrashing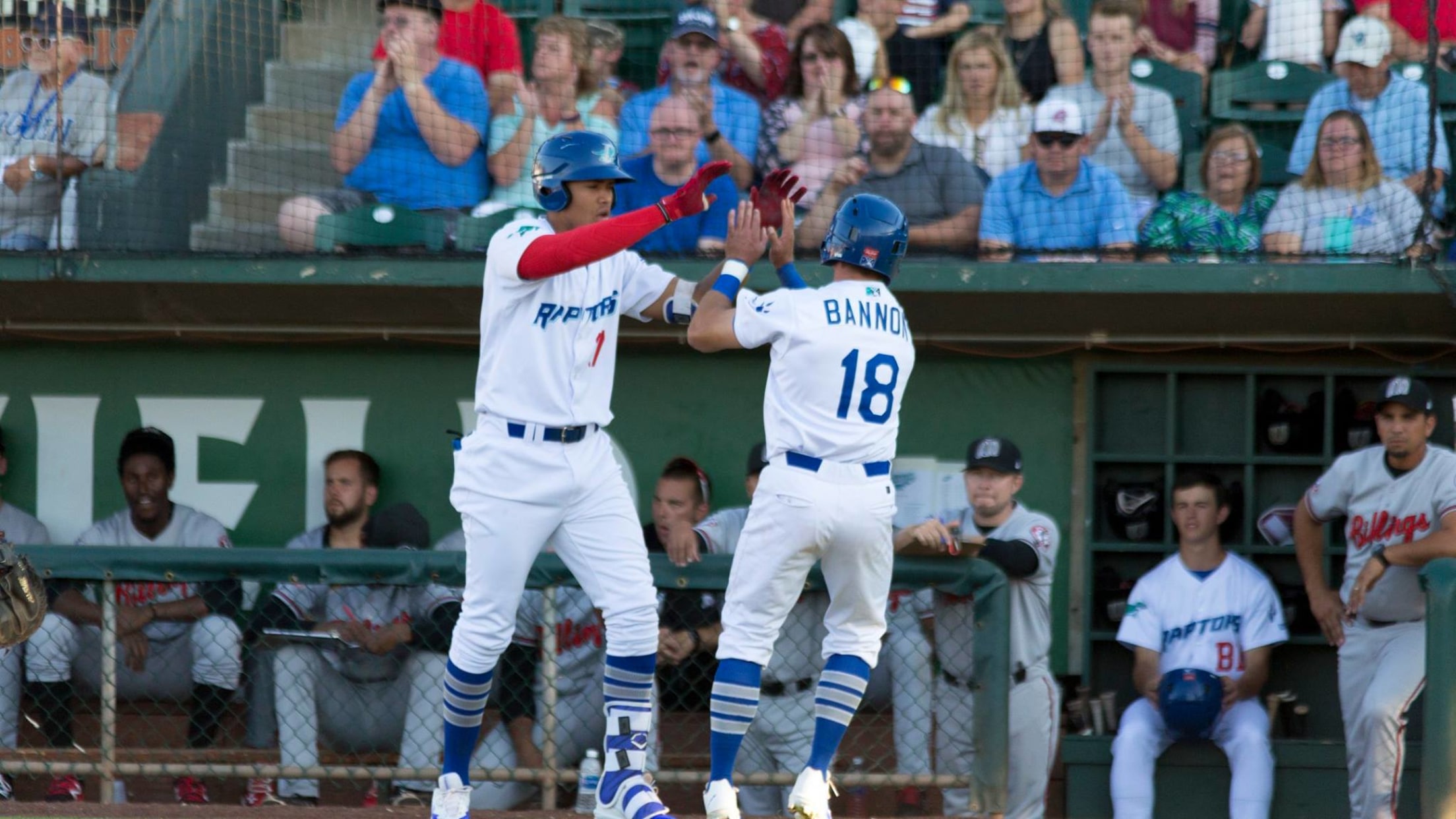 The Ogden Raptors, on the verge of completing a four-game road sweep, lost at Idaho Falls Saturday night. Sunday, they put the memory of that four-run output in the past, scoring multiple runs in four separate innings in a 17-6 victory over the Chukars at Lindquist Field.The Raptors remain alone
Unearned Runs Drop Ogden in Series Finale
Raptors fall short of sweep, retain two-game lead over Grand Junction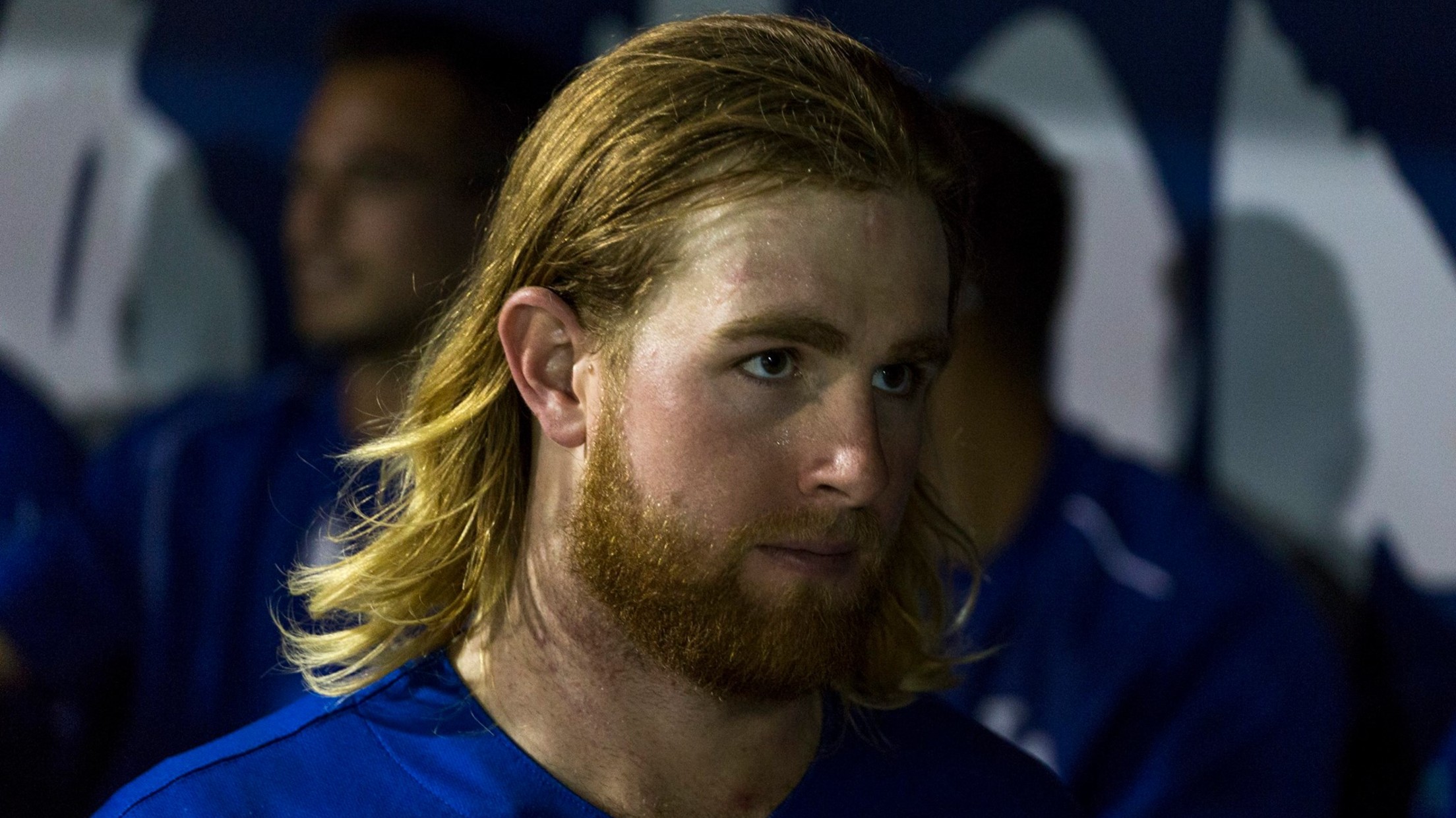 An error in the third inning led to two Idaho Falls runs, and the Ogden Raptors were unable to comeback in a 6-4 loss Saturday night. The Raptors had a chance for a rare, four-game road sweep, but three Chukars runs in the first and two following an error in
Raptors Piece Together Win Over Idaho Falls
First-inning homer barrage, eight bullpen innings vault Ogden over host Chukars for second-straight night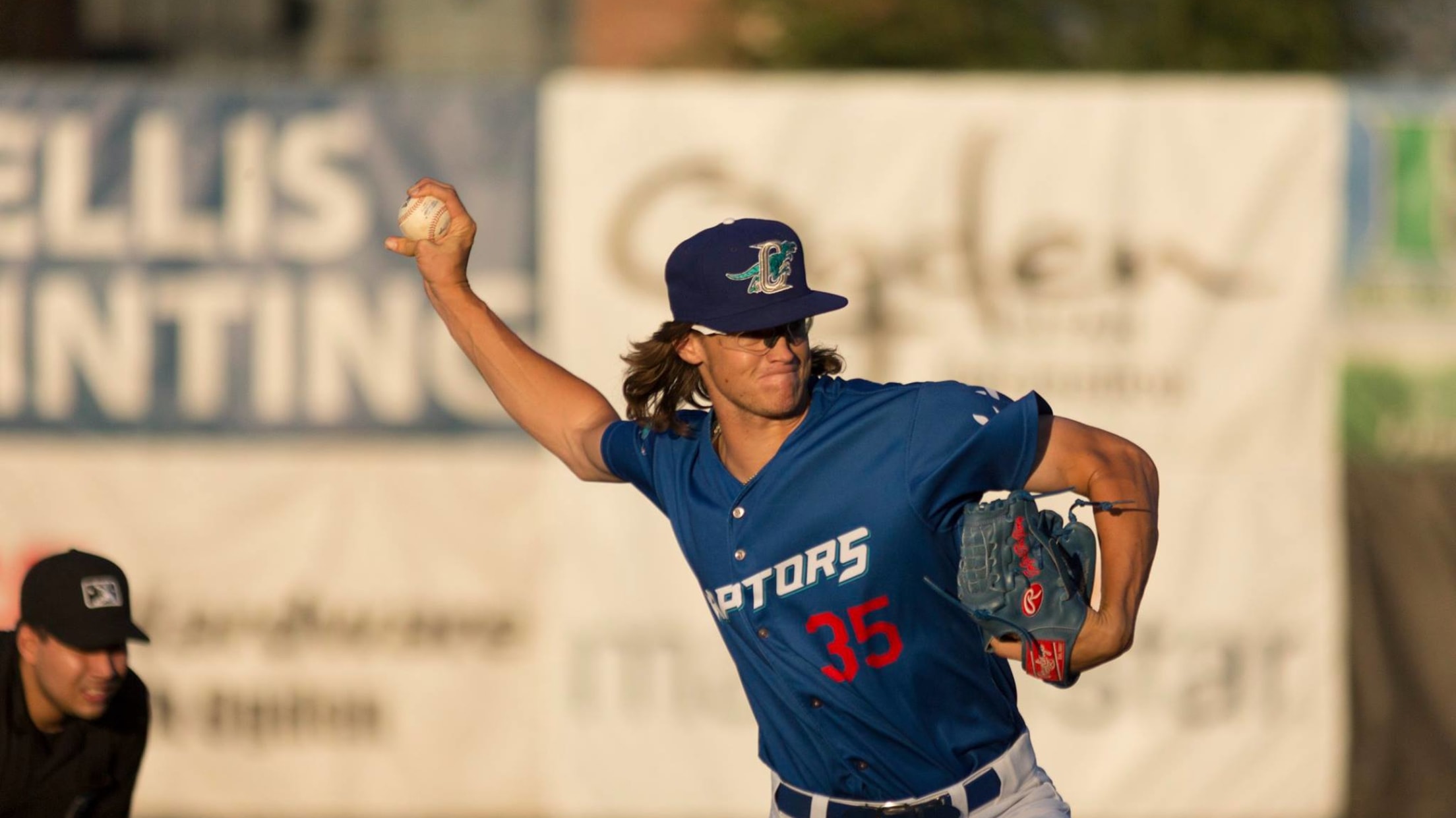 First, it was Rylan Bannon, then Mitchell Hansen. Finally, Garrett Hope joined the party.All three Ogden Raptors hitters launched opening-frame home runs to seemingly put the visiting team at Melaleuca Field on track for a blowout win over the Idaho Falls Chukars.The Raptors did end up taking a win by
Raptors Race to Sole Possession of First
Ogden win plus Orem loss gives Raptors one-game advantage with 17 to play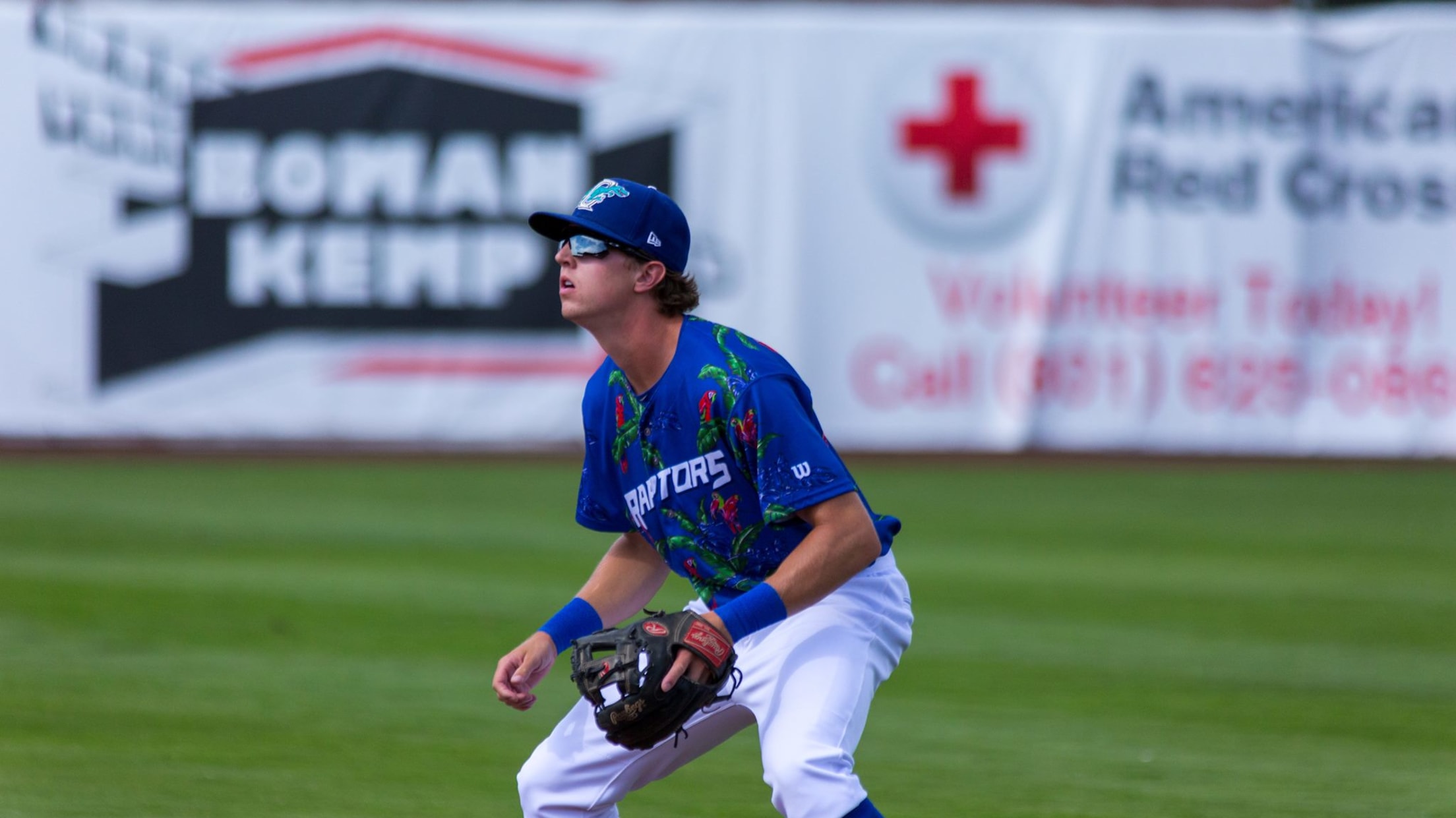 After taking three of four from the Orem Owlz over the weekend, the Ogden Raptors entered play Wednesday in a dead heat with the Owlz and just one game up on the Grand Junction Rockies for the Pioneer League South division second-half crown.While the Rockies took care of the Owlz
Raptors Rally, Reclaim Top Spot Tie
Five-run seventh holds up to another ninth-inning rally from Orem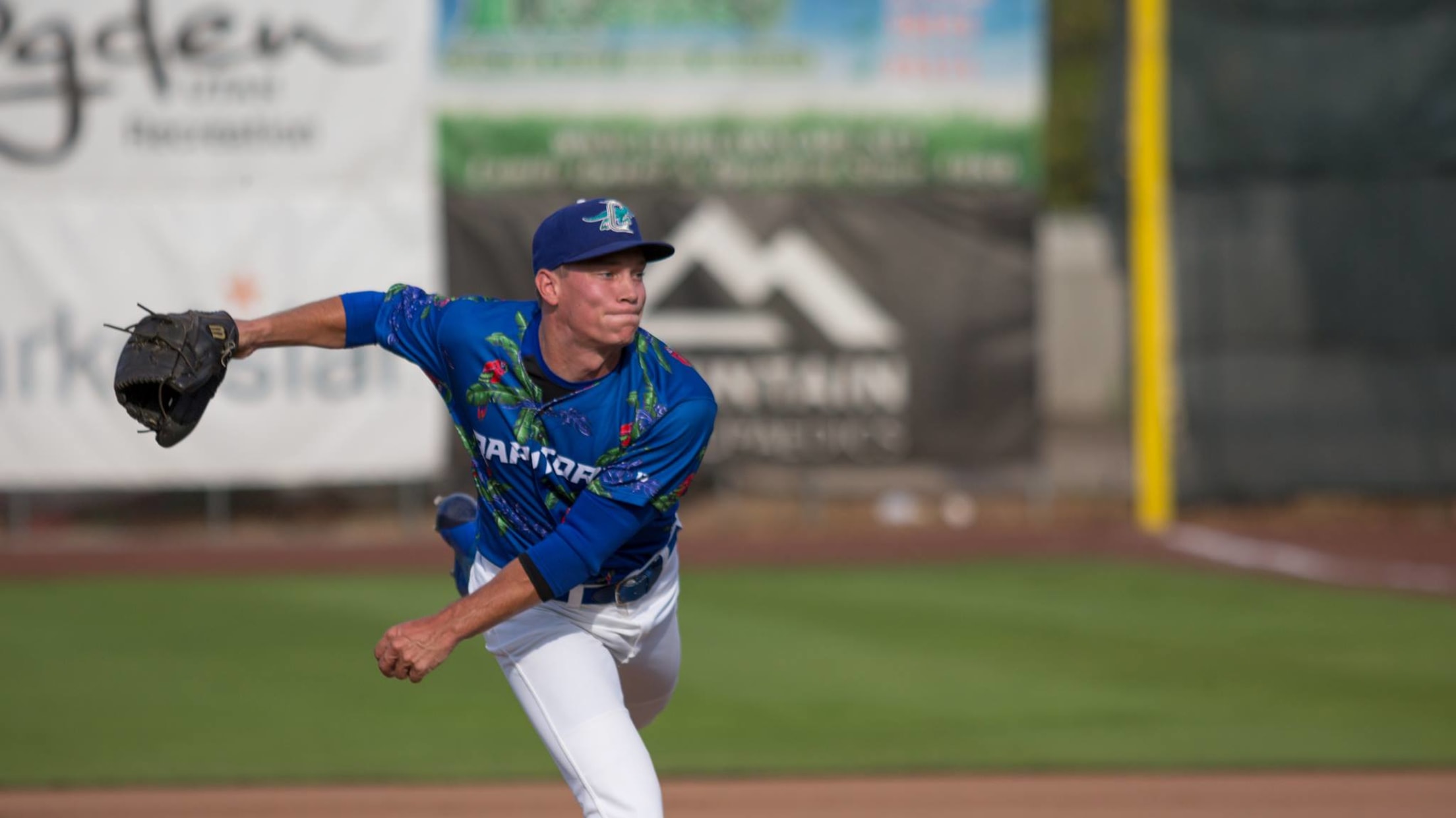 Friday and Saturday in Orem, the Ogden Raptors carried large leads into the bottom of the ninth, watched the Owlz stage a comeback and put the potential tying run on base, and finally closed out the victories with clutch pitching. The story repeated itself Tuesday night at Lindquist Field. Ogden
Raptors Fall By One
Ogden falls out of first place tie after Orem scores four in the first and three in two other frames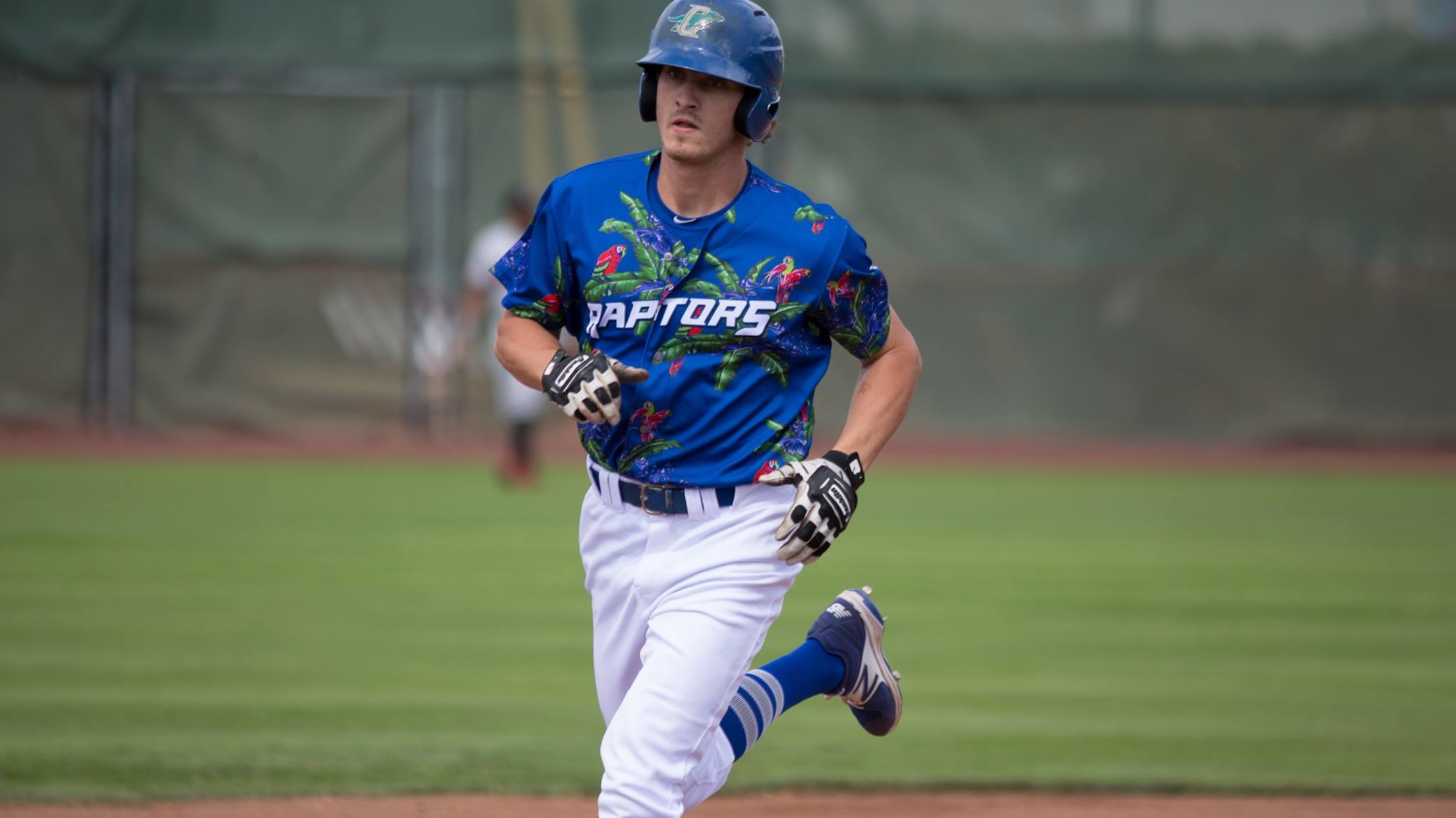 Despite two early home runs and a late five-run rally, the Ogden Raptors fell to the visiting Orem Owlz Monday night, 11-10.The loss put Orem a game ahead of Ogden in the Pioneer League South division second-half standings after the Raptors had pulled into a tie by sweeping two games
Homers, Hoyt Hand Ogden Sweep
Raptors pull into first-place tie with early outburst followed by disposal of ninth-inning threat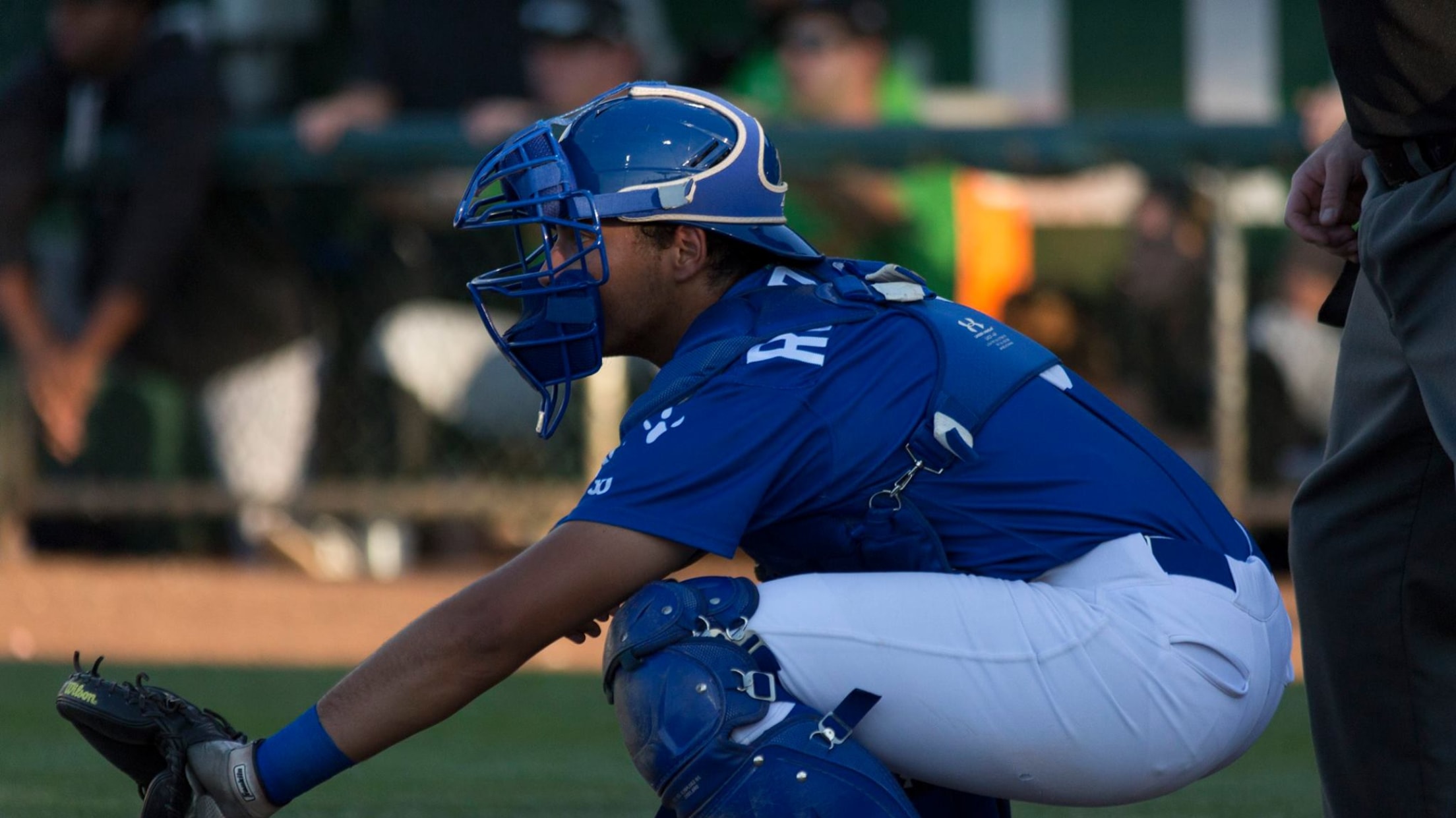 The Ogden Raptors entered Friday night's game in Orem two games behind the Owlz for first place in the second half with 22 games to play.After the brief two-game set at the Home of the Owlz, the Pioneer League's two Utah-based teams are tied for first in the South division.After
Raptors Escape in Marathon at Orem
Ogden scores seven in the second and goes up by 10 into the ninth; starting first baseman Luis Paz earns save after huge Owlz rally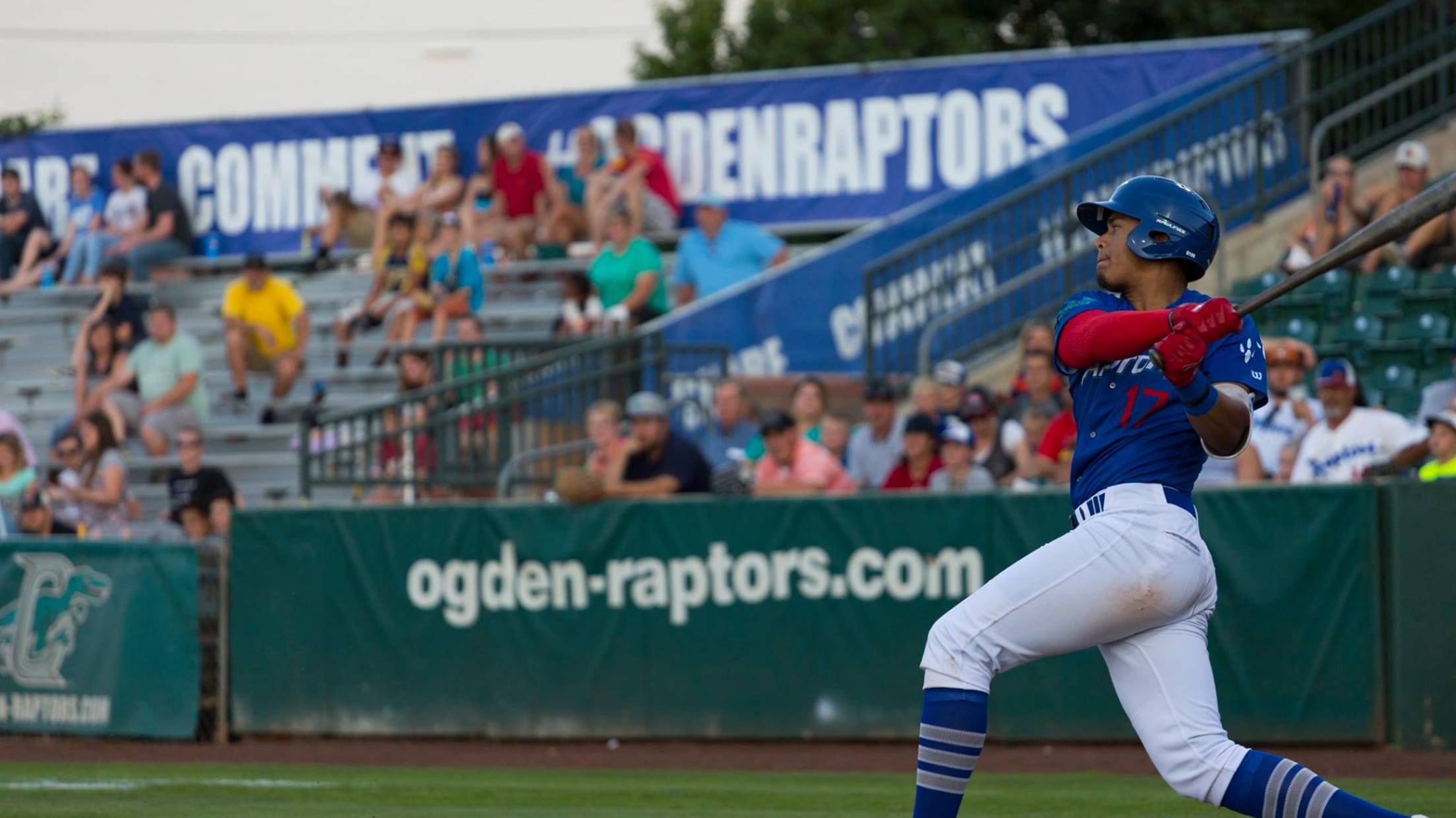 After a seven-run Ogden Raptors second inning, it seemed the outcome wasn't in doubt.In the bottom of the ninth, that feeling changed as the Orem Owlz brought the tying run to the plate.However, Raptors starting first baseman Luis Paz took the mound for the second day in a row and
Paz HR Not Enough as Win Streaks End
Three crooked numbers from Great Falls put Ogden in deep hole; two winning streaks end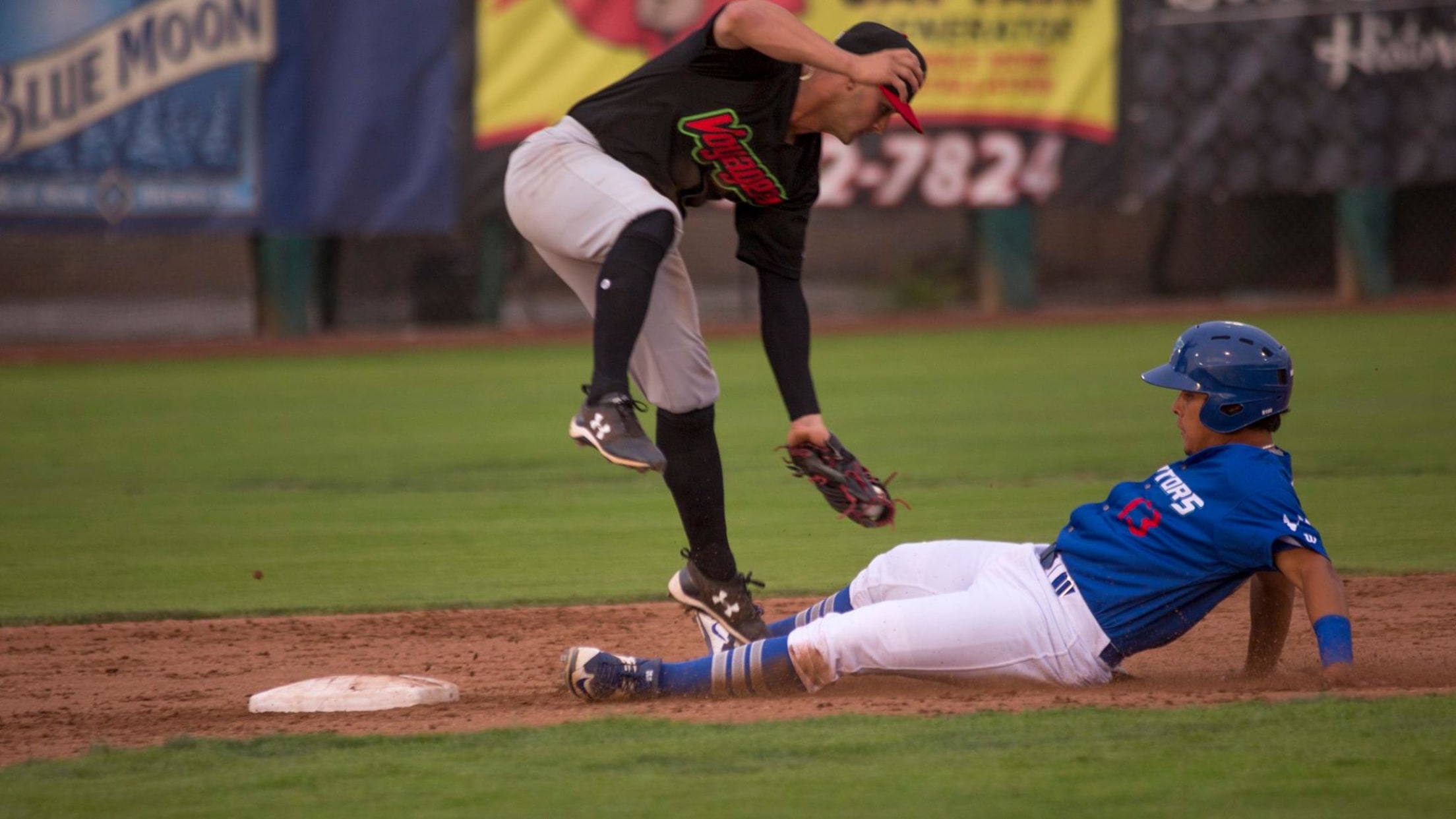 Luis Paz hit his 12th home run of the season, but the three-run blast didn't keep the Ogden Raptors from dropping their first game overall in a week and first at home in nearly a month.Paz blasted his 454-foot shot to right-center field in the third. It pulled Ogden within
Raptors Muscle Up for Fifth-Straight Win
Three round trippers provide all Ogden runs in series-opening win over Great Falls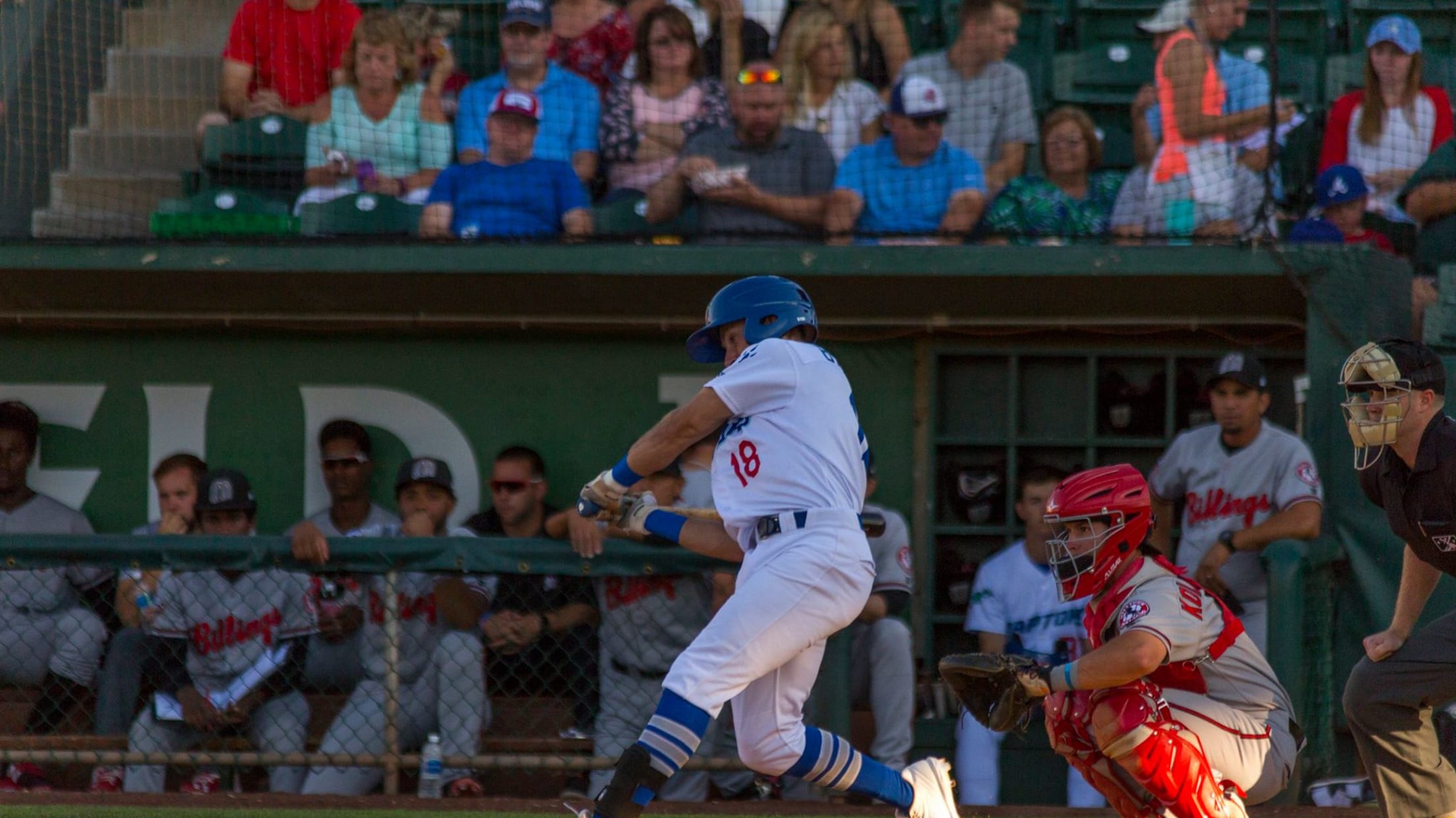 When the Ogden Raptors were in Billings and Great Falls, they struggled to hit home runs. The Pioneer League's most prolific home run-hitting team sent only four over the fence in seven games at the circuit's two most difficult parks for hitting bombs.A return home has benefitted the Raptors bats.
Raptors Walk Off to Sweep Billings
Mitchell Hansen caps four-hit game with ninth inning double to plate Gersel Pitre; Donovan Casey homers twice in fourth-straight win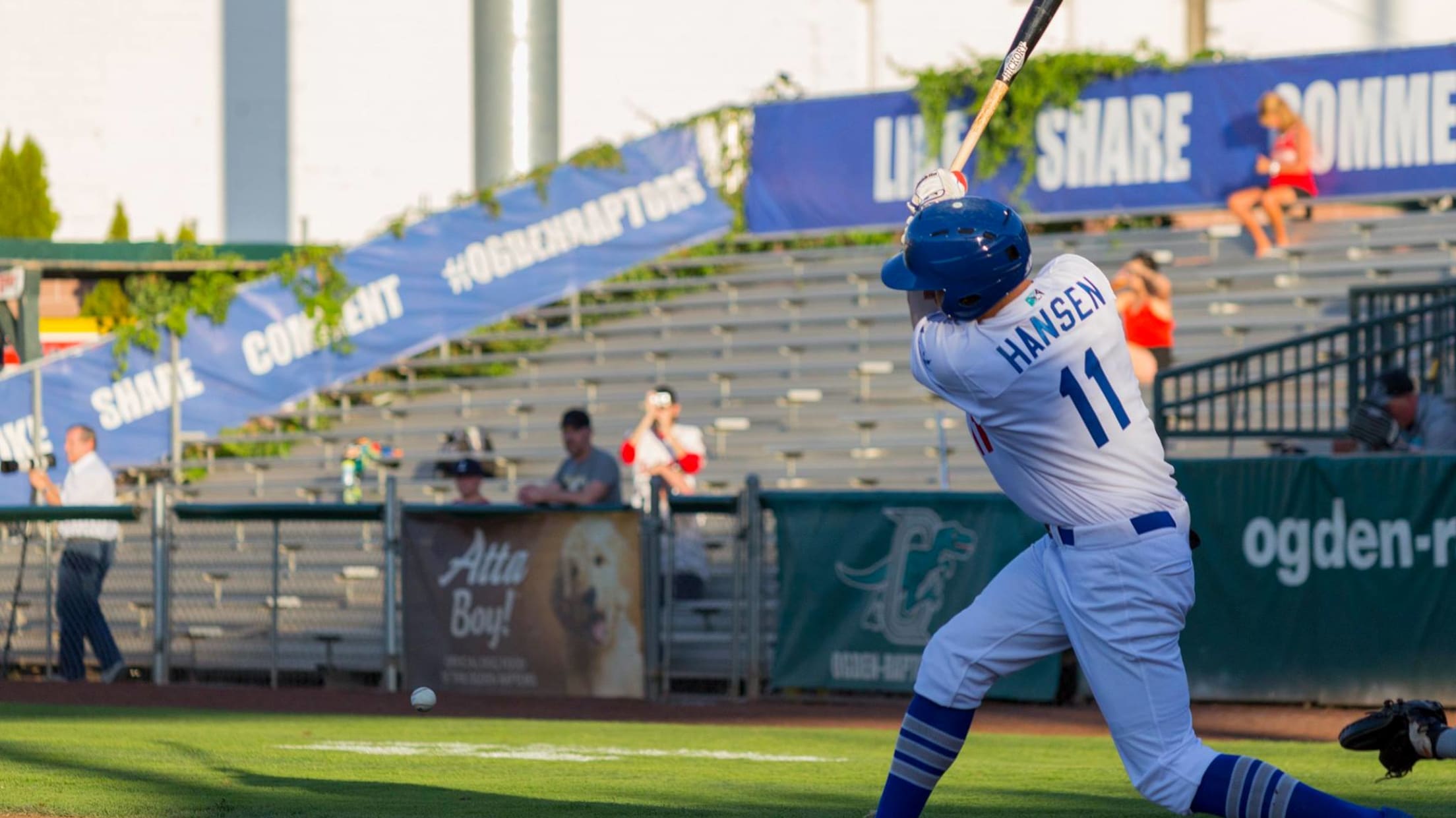 Early in Sunday afternoon's game, Donovan Casey provided pop to put the Ogden Raptors in front. Mitchell Hansen was consistent throughout, and he provided the biggest hit of the night as the Raptors came back from a two-run deficit to finish off a three-game sweep of the Billings Mustangs, 6-5.With
Bats Awaken to Bash Billings
Rylan Bannon strokes four hits, including a home run, as Ogden clinches series against the Mustangs with 15-6 victory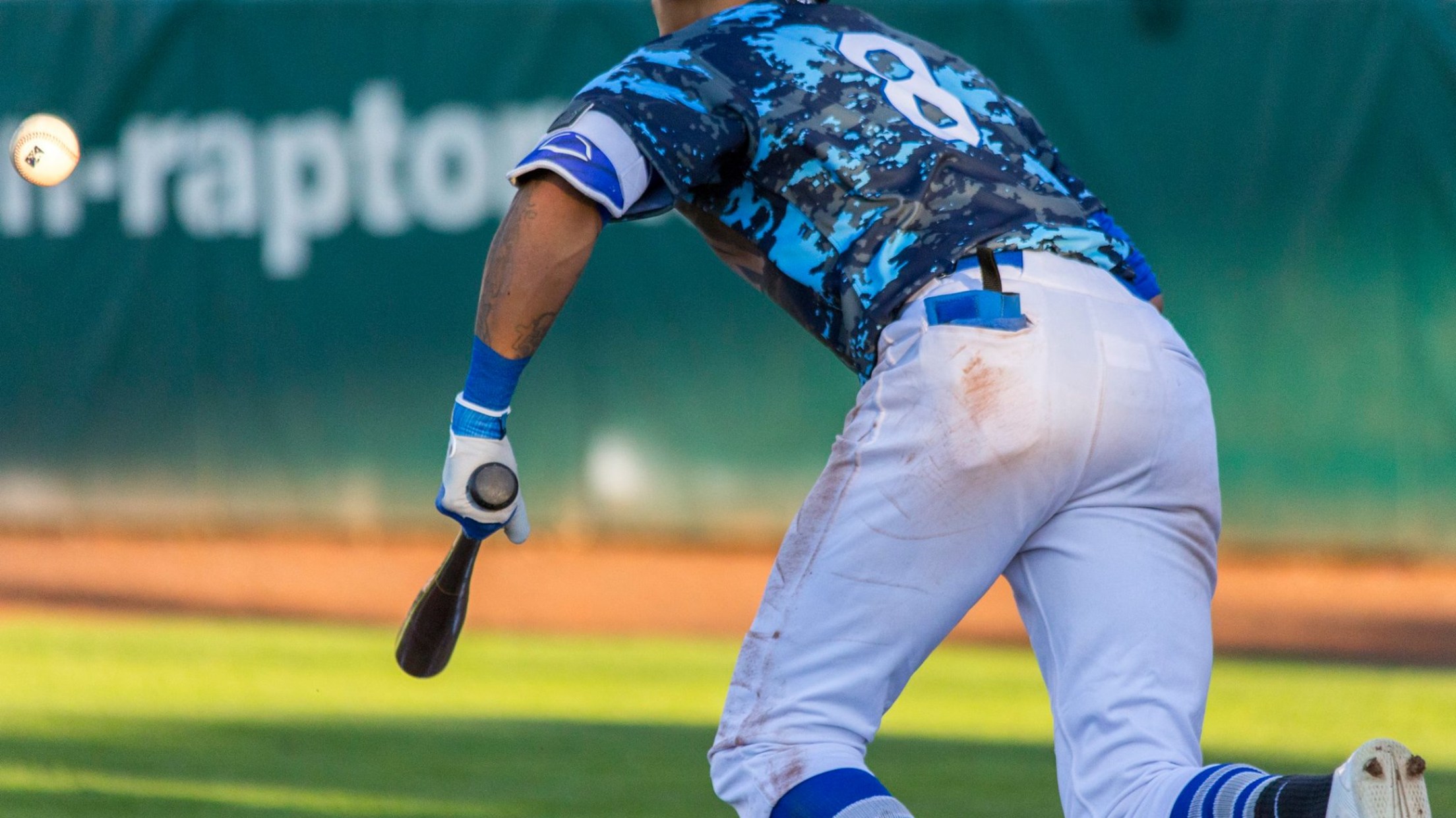 The Ogden Raptors bats had been quietly efficient for three weeks, scoring enough to win most games but not obliterating the opponent as they did so many times early in the season.That changed Saturday night, as the Raptors broke out for a 15-6 victory over the Billings Mustangs in the
Uceta Mostly Sharp in Gem of a Start
Reigning Pioneer League Pitcher of the Week earns first win by setting down final 13 Billings batters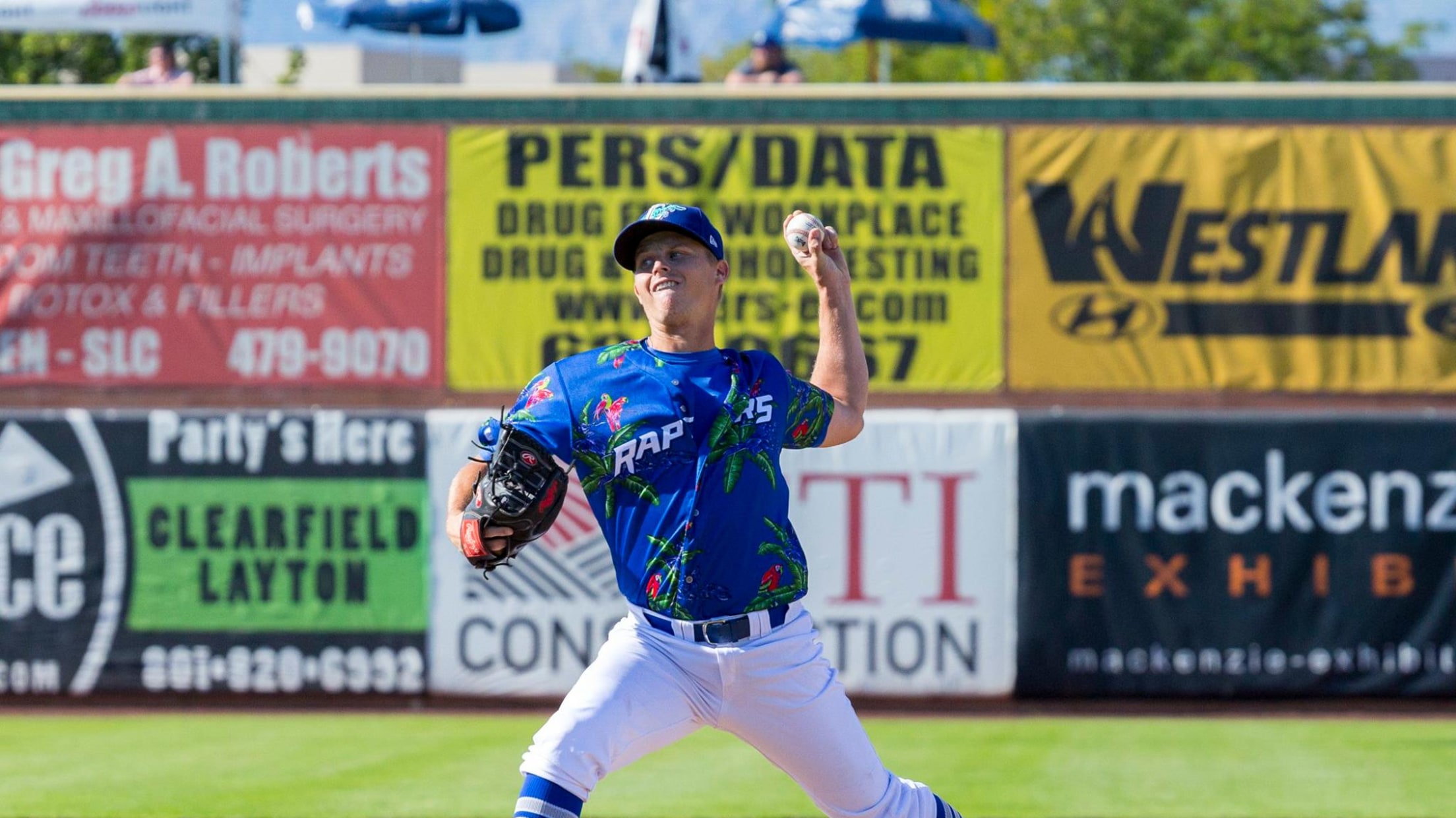 Last Saturday, Ogden Raptors starting pitcher Edwin Uceta pitched the best game of his pro career with six shutout innings at Billings.That performance earned him the Pioneer League nod as Pitcher of the Week. If not for a three-batter stretch in the first inning Friday night, Uceta might have replicated
Ogden Scores 10, Loses at Great Falls
Raptors fall while scoring in double digits for the first time this season; infielder Brock Carpenter pitches scoreless 8th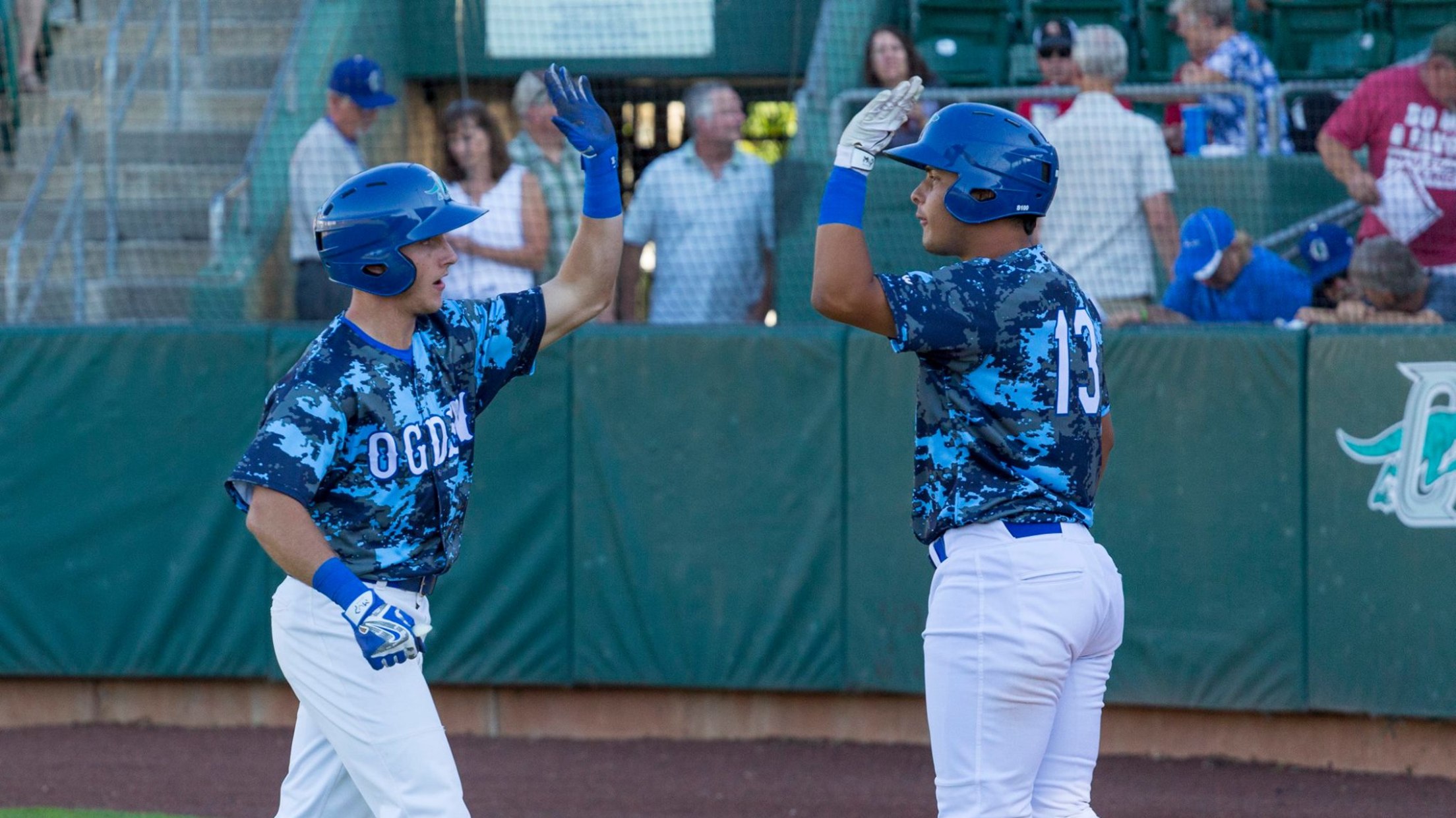 Despite taking the first lead, the contest deteriorated quickly for the Ogden Raptors Monday night in Great Falls.The Raptors scored twice in the third inning but were quickly overwhelmed, as the Great Falls Voyagers plated four in the bottom half, three in the fifth and seven in the sixth to