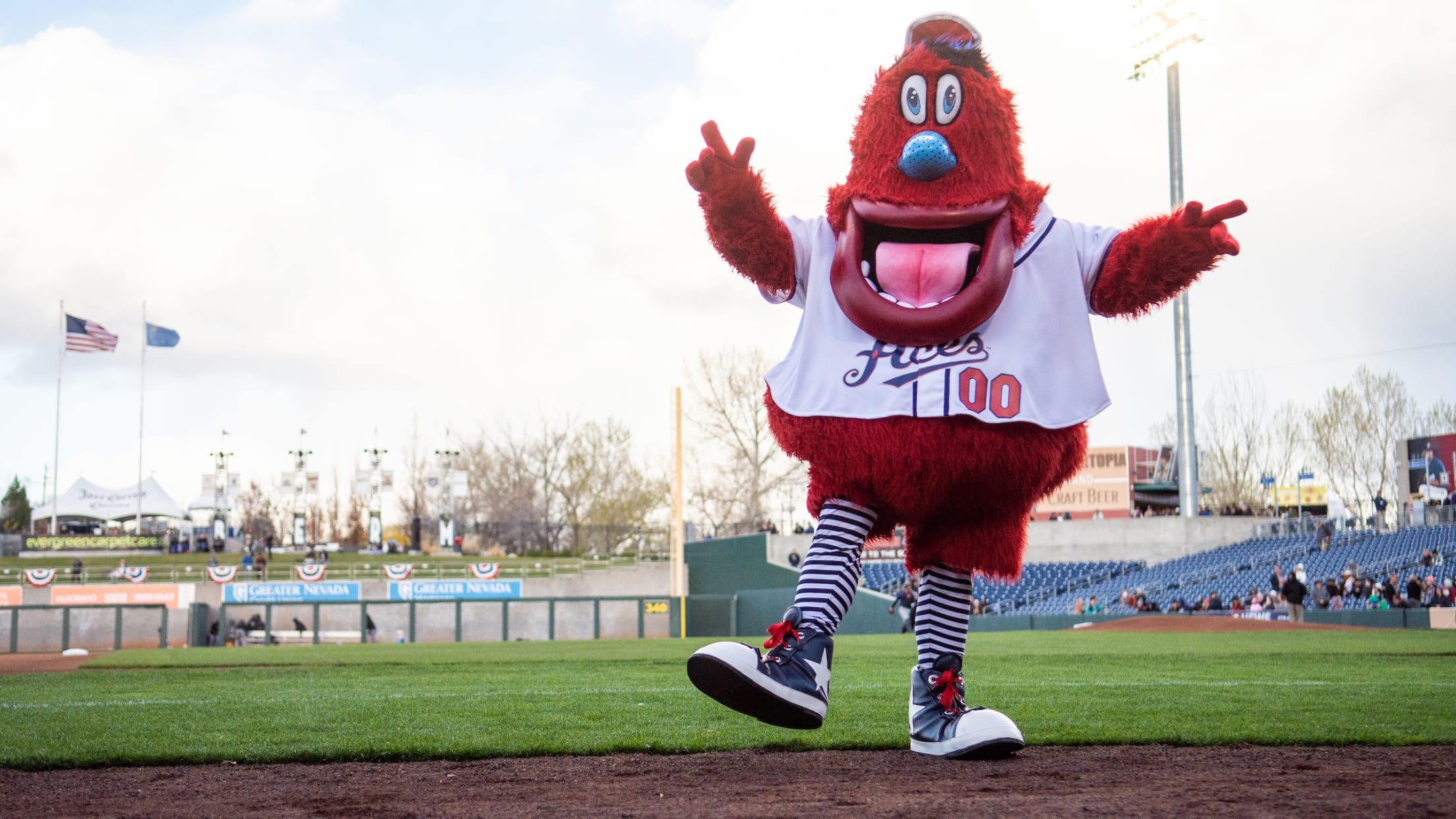 Welcome to the Archie's Homepage! Visit as many times as you'd like to find out what's happening with the Sasquatch Of The Sierra!
Archie's Bio
Life Story
Archie! The Round Mound of Red! The Sasquatch of Sierra Mountains! Archie has been the mascot of the Reno Aces since 2009, the inaugural season. A few of Archie's favorites: favorite food is everything! Archie's favorite movie is a tie between 'The Sandlot' and "Monsters, Inc" and favorite song is "Take Me Out to the Ballgame."
When Archie is not entertaining fans at his home, Greater Nevada Field, Archie can be found visiting his friends at local schools, hospitals, youth baseball and softball leagues and more! Archie is so busy during the year that he makes over 200 appearances throughout Northern Nevada and California.
Quick Stats
Height: 6'4"

Weight: How rude.

Bats: Switch

Throws: Both

Born: 6/17/2008

Birthplace: Reno, NV
Archie's Kids Club