How a Special Group of Athletes Inspires Aces Players Each Year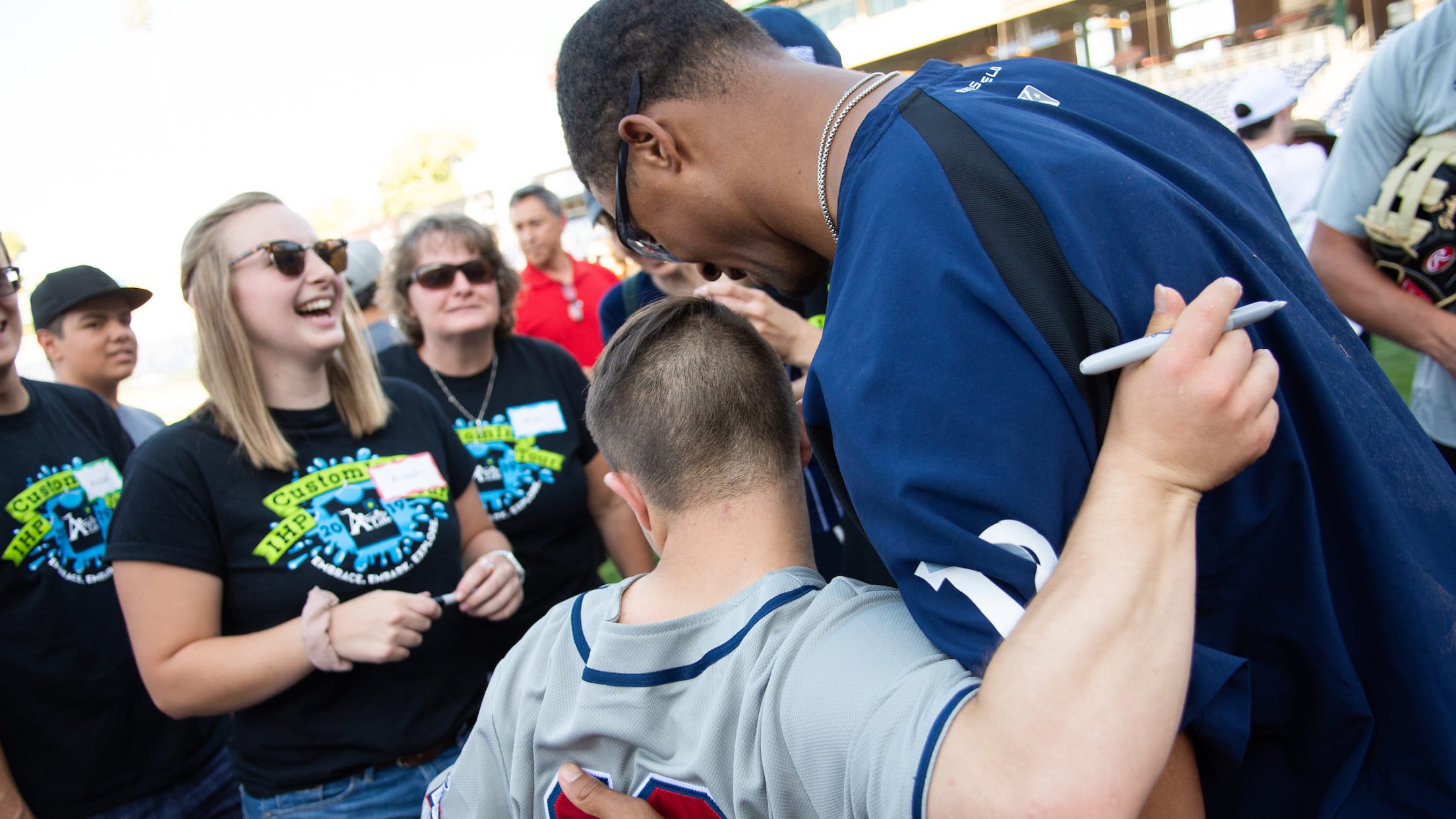 Every year, the Reno Aces organization partners with Amplify Life to host Camp Lotsafun at Greater Nevada Field. The camp, which began in 1973 at the Clear Creek Camp near Carson City, looks to enhance the lives of those affected by mood, neurodevelopmental disorders, and intellectual and developmental disabilities. "It
Every year, the Reno Aces organization partners with Amplify Life to host Camp Lotsafun at Greater Nevada Field.
The camp, which began in 1973 at the Clear Creek Camp near Carson City, looks to enhance the lives of those affected by mood, neurodevelopmental disorders, and intellectual and developmental disabilities.
"It really gives us, as players, a great perspective and reminder of the impact we can have on the people and the community," says pitcher Taylor Clarke. "Just seeing how happy those campers would get and how much joy they have really lifts our spirits."
During the season, campers will spend a day at the ballpark starting with a baseball game on the field with Aces players and coaches.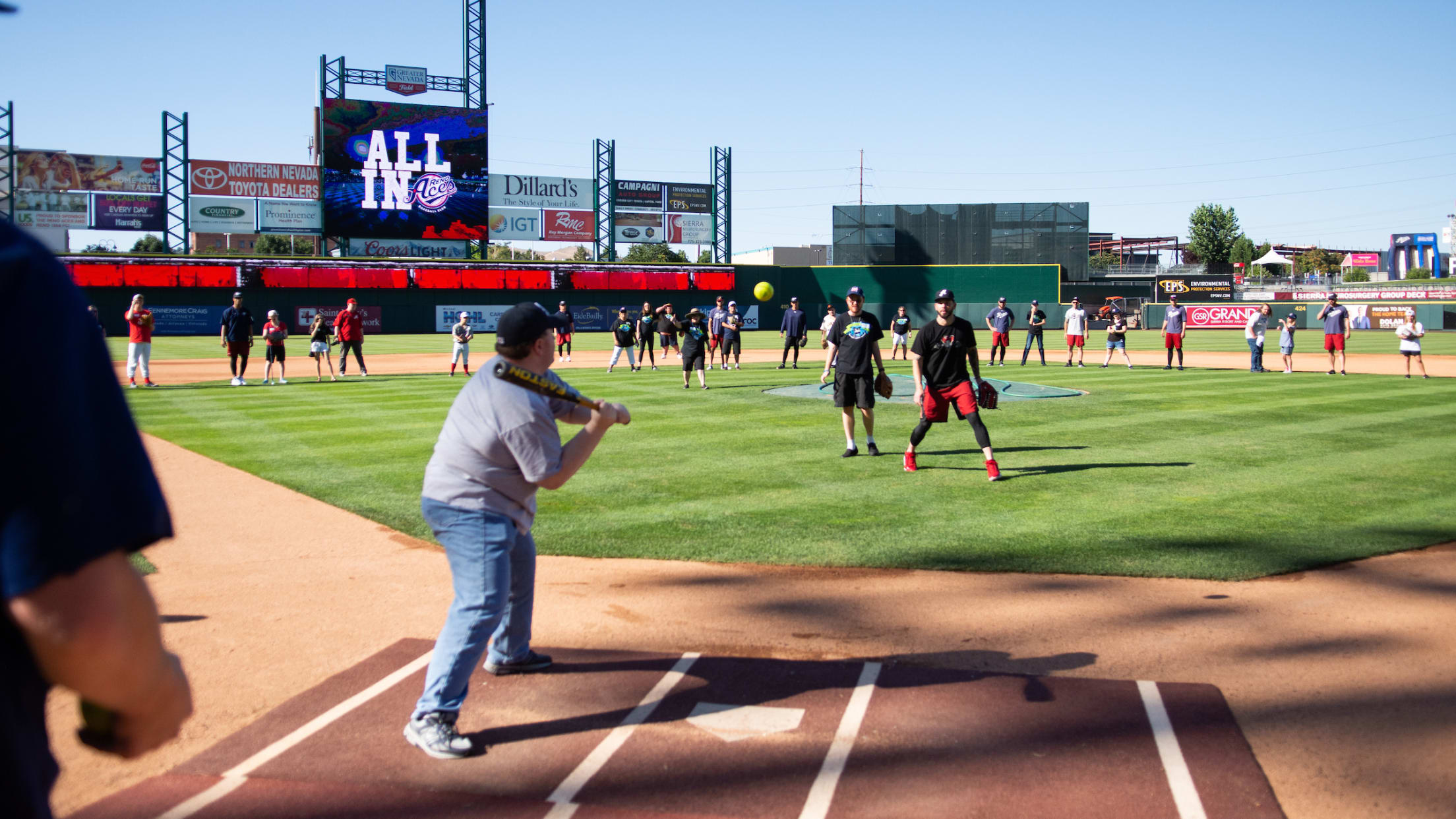 "We love to interact with the campers and see the huge smiles on their faces," adds 2018/2019 team member Bradin Hagens (pictured below). "It means a lot as a player to be able to be a part of that because it is such a fun and meaningful experience for both."
Afterwards, campers are treated to a parade on the warning track before the start of the actual baseball game that night and a representative from the camp throws out the ceremonial first pitch.
"I am thankful the team hosts this event because it gives me an opportunity to positively impact those (in the community)," comments outfielder Ben DeLuzio. "What is funny, though, is that I went into the day thinking I would be impacting their lives. But, in reality, they were the ones impacting me."