Round Rock Takes Game One in Sacramento in 5-1 Final
Express Snaps Five-Game Losing Streak with Thursday's Victory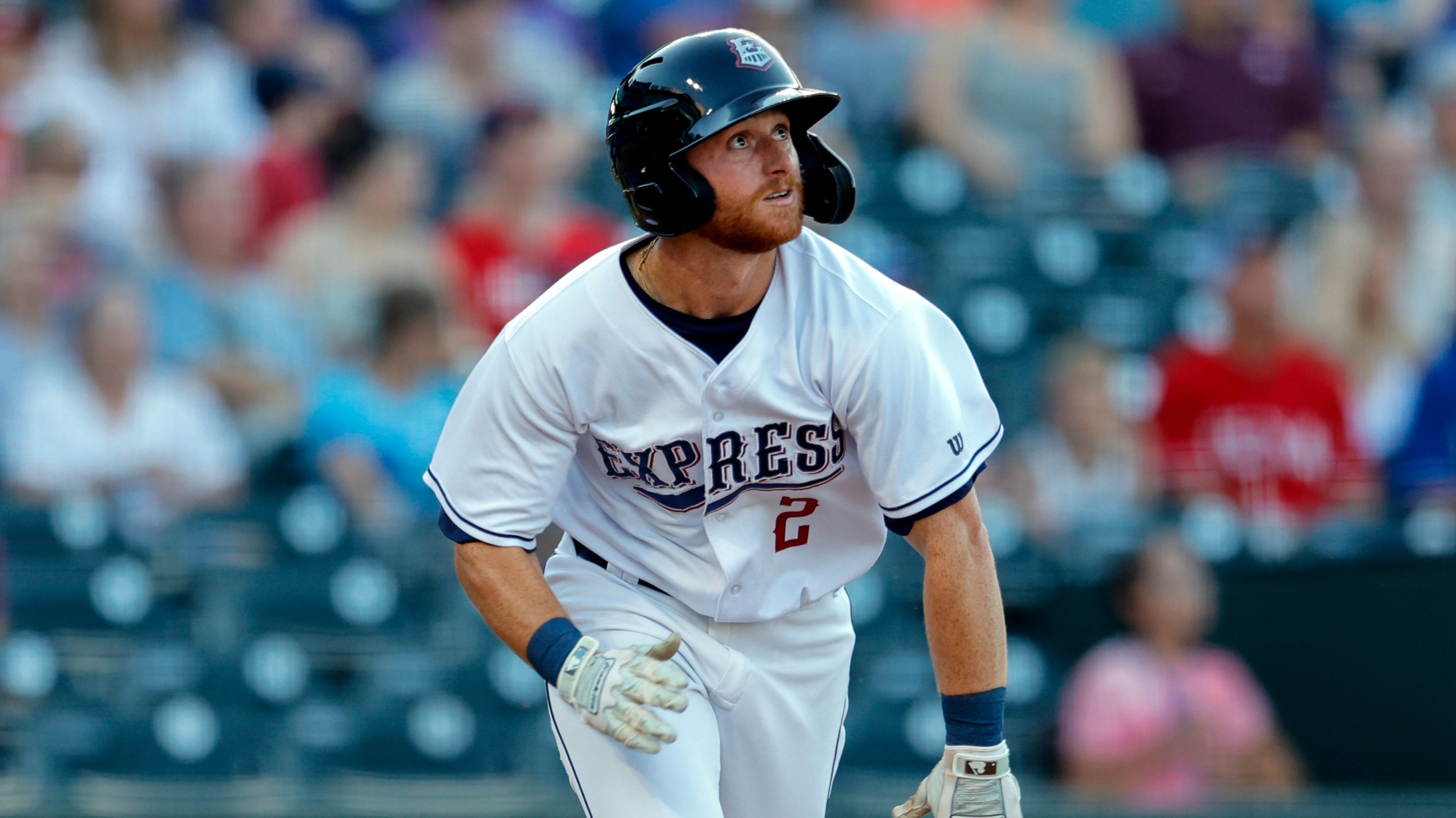 SACRAMENTO, California – The Round Rock Express (29-32) snapped its five-game losing streak with a 5-1 win over the Sacramento River Cats (26-34) to open a six-game series at Sutter Health Park on Thursday night. Four of the five Express runs came off home runs from 3B Ryan Dorow and
SACRAMENTO, California – The Round Rock Express (29-32) snapped its five-game losing streak with a 5-1 win over the Sacramento River Cats (26-34) to open a six-game series at Sutter Health Park on Thursday night. Four of the five Express runs came off home runs from 3B Ryan Dorow and C Yohel Pozo.
Round Rock reliever RHP Jimmy Herget (2-1, 2.01) earned the night's win, throwing for a scoreless 3.0 innings that saw two hits, one walk and six strikeouts. Sacramento starter RHP Matt Frisbee (1-5, 8.31) got the loss after allowing five runs on seven hits and four walks during his 5.2-inning outing that included six strikeouts.
The Express got on the board first as LF Delino DeShields worked a leadoff walk before SS Yonny Hernandez and Pozo both recorded base hits to load the bases in the first inning. DeShields scored for the 1-0 lead as 1B Curtis Terry drew a one-out walk to send his left fielder home. Frisbee escaped the jam by striking out the final two batters.
Round Rock tallied three more runs in the top of the third thanks to a three-run home run from Dorow. CF Leody Taveras drew a walk to start the inning and was joined on base as Pozo hit a single. Both runners then moved into scoring position on a Terry groundout. Dorow's shot to right field cleared the bases, extending the E-Train lead to 4-0.
Sacramento scored their lone run of the contest in the bottom of the frame. 2B Peter Maris knocked a leadoff double for the River Cats then moved to third on a single from SS Mauricio Dubon. LF Jason Krizan sent Maris home on a base hit, trimming the Round Rock lead to 4-1.
Pozo earned an insurance run for the Express in the fifth inning as he hit the second Round Rock homer of the night, a solo knock to left-center field adding to the eventual 5-1 final.
Round Rock kept Sacramento off the board for six straight innings while totaling 10 strikeouts to secure the win.
The two face off for game two at Sutter Health Park on Friday night. Express LHP Wes Benjamin (1-2, 7.52) is scheduled for the start against San Francisco RHP Aaron Sanchez (0-1, 9.82), who is set to make an MLB rehab appearance. First pitch is set for 9:05 p.m. CT.
Single game tickets as well as full season and mini season membership plans are on sale now. For more information about the Express, visit RRExpress.com or call (512) 255-2255. Subscribe to the E-Train email newsletter and keep up with the Express on Facebook, Instagram and Twitter!