Sacramento Rallies for 8-5 Win Over Round Rock
River Cats Trim Express Series Lead to 2-1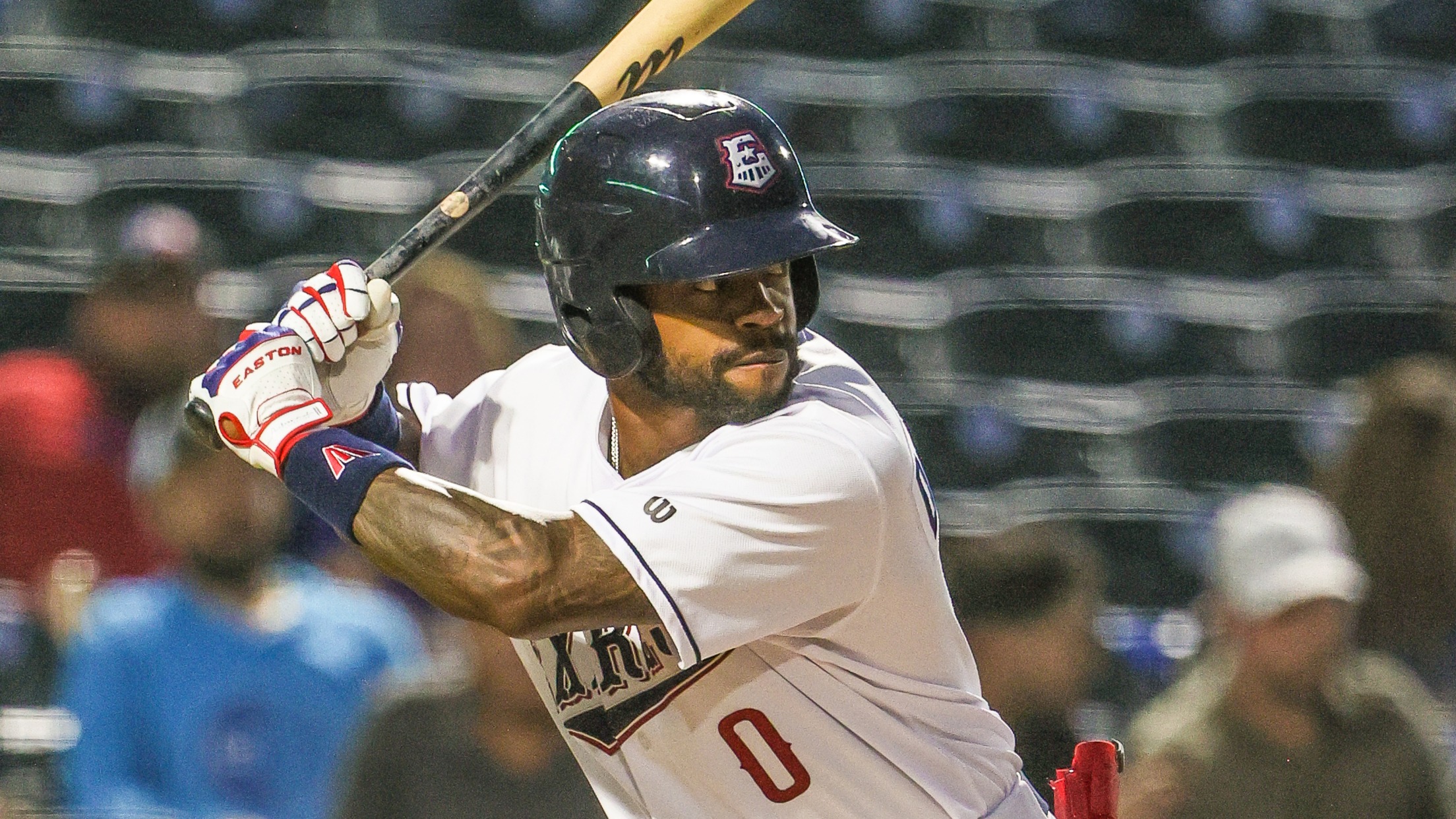 SACRAMENTO, California – The Sacramento River Cats (27-35) rallied for eight unanswered runs starting in the fifth inning to earn Saturday night's 8-5 win over the Round Rock Express (30-33) at Sutter Health Park. Round Rock reliever RHP Jake Lemoine (4-2, 3.45) found himself with the loss after allowing one
SACRAMENTO, California – The Sacramento River Cats (27-35) rallied for eight unanswered runs starting in the fifth inning to earn Saturday night's 8-5 win over the Round Rock Express (30-33) at Sutter Health Park.
Round Rock reliever RHP Jake Lemoine (4-2, 3.45) found himself with the loss after allowing one run on one hit and one walk with one strikeout in his 1.1 innings on the mound. On the winning side, Sacramento reliever RHP Kervin Castro (3-1, 4.00) threw 2.0 innings that saw two runs on two hits and two walks with two K's.
The Express scored all five of their runs before the River Cats got on the board. DH Delino DeShields found home in the third inning after reaching on a Sacramento fielding error, advancing on a wild pitch and scoring on a sacrifice fly from CF Leody Taveras to give Round Rock a 1-0 advantage.
Round Rock plated two runs in the fifth and sixth frames as 1B Curtis Terry hit a two-run home run to bring C Yohel Pozo in with him for a 3-0 lead in the fifth. In the top of the sixth, DeShields worked a two-out walk before a single from SS Yonny Hernandez and walk from Taveras loaded the bases. A base hit from Pozo sent DeShields and Hernandez home, giving the Express a 5-0 lead.
Sacramento tied the contest after dropping a five spot in the bottom of the sixth. LF Mauricio Dub**ó**n hit a leadoff single and was followed by 1B Joe McCarthy, who reached on a fielding error. Both runners moved into scoring position on an Express balk then crossed home on an Arismendy Alc**á**ntara single. Alcántara moved to second as DH Bryce Johnson drew a walk then scored thanks to a double from SS Mitchell Tolman. 3B Peter Maris knocked the second double of the frame, scoring Johnson and Tolman for the 5-5 tie.
The River Cats gained a 6-5 lead as Tolman launched a solo homer to right field in the seventh. The eighth inning for Sacramento saw a Maris home run and an RBI single from McCarthy that sent 2B Jason Krizan home, increasing the home team's lead to 8-6. RHP Camilo Doval kept Round Rock off the board in the ninth inning to earn the save.
The two teams face off for game four on Sunday afternoon at Sutter Health Park. Express RHP Drew Anderson (3-5, 3.95) is scheduled for the start against River Cats RHP Akeel Morris (1-0, 9.00). First pitch is set for 3:05 p.m. CT.
Single game tickets as well as full season and mini season membership plans are on sale now. For more information about the Express, visit RRExpress.com or call (512) 255-2255. Subscribe to the E-Train email newsletter and keep up with the Express on Facebook, Instagram and Twitter!