Express Avoids Shutout in Game-Three Loss to Space Cowboys
Sugar Land Takes 2-1 Win Over Round Rock in Pitchers' Duel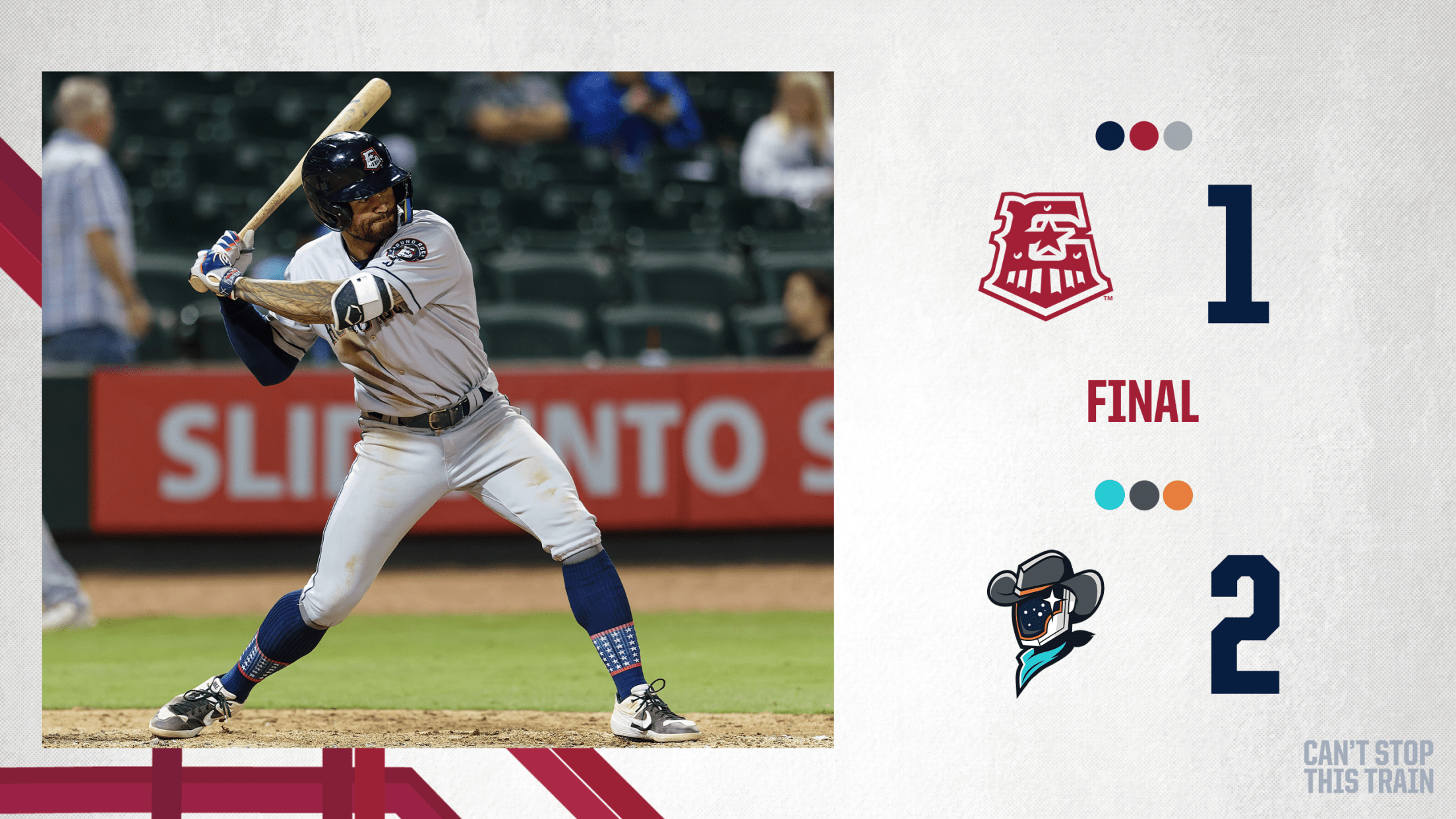 (Eddie Kelly / ProLook Photos)
SUGAR LAND, Texas – The Round Rock Express (55-47) dropped game three to the Sugar Land Space Cowboys (44-58) by a final score of 2-1 at Constellation Field on Thursday. A ninth-inning run helped the E-Train avoid the shutout. Round Rock RHP Kohei Arihara (3-6, 5.10) was tagged with the
SUGAR LAND, Texas – The Round Rock Express (55-47) dropped game three to the Sugar Land Space Cowboys (44-58) by a final score of 2-1 at Constellation Field on Thursday. A ninth-inning run helped the E-Train avoid the shutout.
Round Rock RHP Kohei Arihara (3-6, 5.10) was tagged with the loss after a 6.0-inning start that saw two earned runs, three hits, one walk and six strikeouts. Sugar Land RHP Jon Olczak (3-2, 4.98) earned a win with 1.1 scoreless innings of relief that included one walk and one punchout. Space Cowboys RHP Ronel Blanco earned a save after recording the game's final two outs.
Along the Train Tracks:
Sugar Land put both of their two runs on the board in the first inning. With one out, LF J.J. Matijevic hit a double before stealing third base. 1B Yanier Diaz followed with a two-run home run to right center field that gave the Space Cowboys a 2-0 advantage.
Round Rock put two runners on base in the second frame when 3B Diosbel Arias and 1B Nick Tanielu knocked singles and again in the seventh when SS Davis Wendzel and Arias both singled. Between four hits and two walks, the Express couldn't plate any runs until the ninth inning.
The ninth saw Round Rock DH Andy Ibáñez work a leadoff walk before being joined on base as Wendzel drew a one-out walk. After the inning's second out, Tanielu sent Ibáñez home with a single to avoid the shutout. A wild pitch advanced both runners to scoring position before a groundout ended the game at 2-1.
E-Train Excerpts:
Express LF Sandro Fabian made his Triple-A debut on Thursday night and finished 0-for-4. In 2B Mark Mathias' first outing with Round Rock, the infielder hit 0-for-2 with one walk and two stolen bases.
LHP James Jones made his first Triple-A appearance of the season on the mound, tossing one scoreless inning that saw one walk and two strikeouts.
Former E-Train LHP Cole Ragans and OF Bubba Thompson made their Major League debuts with Texas on Thursday night. Ragans tossed 5.0 scoreless innings that included one unearned run, three hits, four walks and three strikeouts. Thompson hit 1-for-3 with his first MLB hit coming on a bunt single.
Next up: The two teams meet for game four of the six-game series at Constellation Field on Friday night. Express LHP Kolby Allard (1-1, 3.99) is slated for tomorrow's start up against Space Cowboys RHP Chad Donato (3-7, 4.89). First pitch is scheduled for 7:05 p.m.
Single game tickets as well as full season and mini season membership plans are on sale now. For more information about the Express, visit RRExpress.com or call (512) 255-2255. Subscribe to the E-Train email newsletter and keep up with the Express on Facebook, Instagram and Twitter!