Round Rock Takes Series Over Sacramento With 9-4 Win 
Express Chug Along to 7-2 Record During Nine-Game Homestand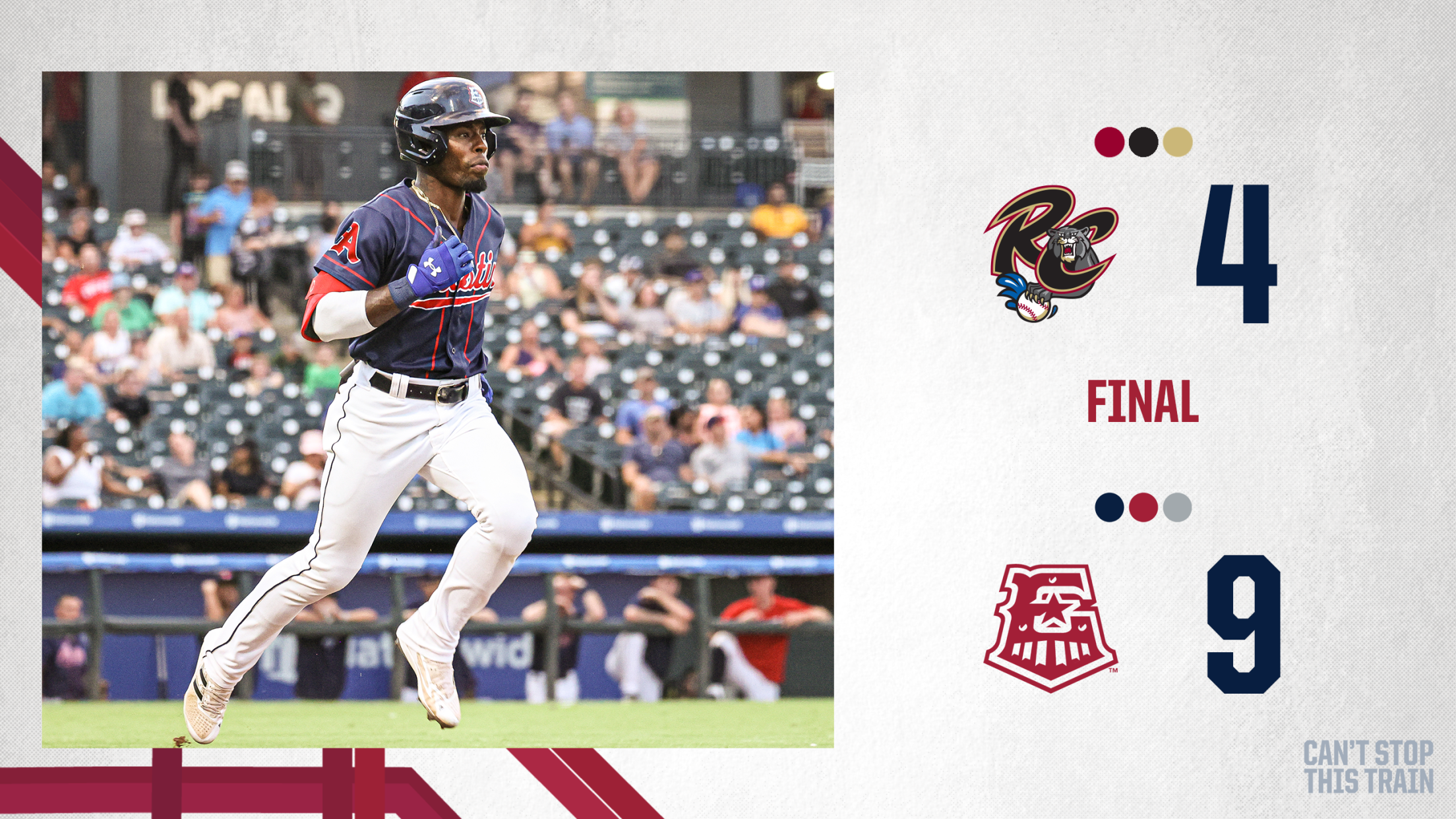 (Andy Nietupski / TTL Sports Media)
ROUND ROCK, Texas – The Round Rock Express (54-45) finished out their homestand with a 9-4 victory over the Sacramento River Cats (42-57) on Sunday night at Dell Diamond. The E-Train claimed two series victories during the nine-game homestand with a three-game sweep of Las Vegas and 4-2 victory against
ROUND ROCK, Texas – The Round Rock Express (54-45) finished out their homestand with a 9-4 victory over the Sacramento River Cats (42-57) on Sunday night at Dell Diamond. The E-Train claimed two series victories during the nine-game homestand with a three-game sweep of Las Vegas and 4-2 victory against Sacramento.
Round Rock starter RHP Cole Winn (7-2, 5.72) posted a 5.0-inning scoreless outing en route to earning the win. The righty allowed one hit and three walks while recording nine punchouts. Sacramento starter RHP Sean Hjelle (4-5, 5.22) was tagged with the loss after allowing six runs, two of which were earned, on seven hits and three walks with three strikeouts.
Along the Train Tracks:
Express DH J.P. Martinez started the night's scoring off in the first inning when he hit his third home run in as many games. The 399-foot shot to left field put Round Rock ahead 1-0.
The good guys added four runs in the second inning. With two outs, E-Train 2B Diosbel Arias and 1B Josh Sale worked back-to-back walks before SS Ryan Dorow reached on a River Cats error to load the bases. Arias and Sale scored thanks to a LF Bubba Thompson single before Thompson found home as Martinez singled. The four-spot increased the Express lead to 5-0.
Round Rock kept the action going in the third when C Sam Huff hit a leadoff single, moved to second as RF Steele Walker singled, found third when CF Steven Duggar hit into a double play then scored on a single from Arias.
In the fifth frame, Walker knocked a leadoff double then scored on a double from Duggar, which gave the Express a 7-0 advantage.
Sacramento brought their first runner of the night home in the top of the sixth inning. CF Bryce Johnson hit a triple and scored on a C Jhonny Pareda sacrifice fly to start the frame.
Round Rock widened the gap yet again in the bottom of the sixth. Huff blasted a home run into left field that scored 3B Brad Miller, who had reached on a two-out walk, and made it a 9-1 game.
The River Cats worked at a comeback in the eighth inning. 1B Andrew Knapp hit a three-run home run to score Johnson and Pareda, who had hit a single and drawn a walk, respectively. The dinger made it a 9-4 game, which held to be final when Express RHP Daniel Robert struck out the side.
E-Train Excerpts:
Round Rock DH J.P. Martinez's home run on Sunday night marked his third consecutive game going yard. The outfielder finished the night 2-for-5 with one run scored and three RBI.
Texas Rangers RHP Joe Barlow finished his first Major League rehab outing with 0.1 innings pitched out of the bullpen, two hits, one earned run and one walk.
Sacramento 1B Andrew Knapp hit a home run in his fourth straight game on Sunday. The feat marked the first time that a Round Rock opponent has hit a home run in four consecutive games.
Five Express batters finished with two hits, including LF Bubba Thompson, Martinez, C Sam Huff, RF Steele Walker and CF Steven Duggar. Along with Martinez's three RBI, Thompson and Huff both tallied mutli-RBI nights with two apiece.
Next up: After Monday's league-wide off day, Round Rock begins its 12-game road trip with a six-game series in Sugar Land. An Express pitcher to be announced will start against Houston Astros RHP Lance McCullers Jr. (3-6, 6.85), who is on a Major League rehab assignment, will start for the Space Cowboys. Tuesday's first pitch at Constellation Field is slated for 7:05 p.m.
Single game tickets as well as full season and mini season membership plans are on sale now. For more information about the Express, visit RRExpress.com or call (512) 255-2255. Subscribe to the E-Train email newsletter and keep up with the Express on Facebook, Instagram and Twitter!