"Skywalker," Baty Tackle Tourists 8-2 In Season Opener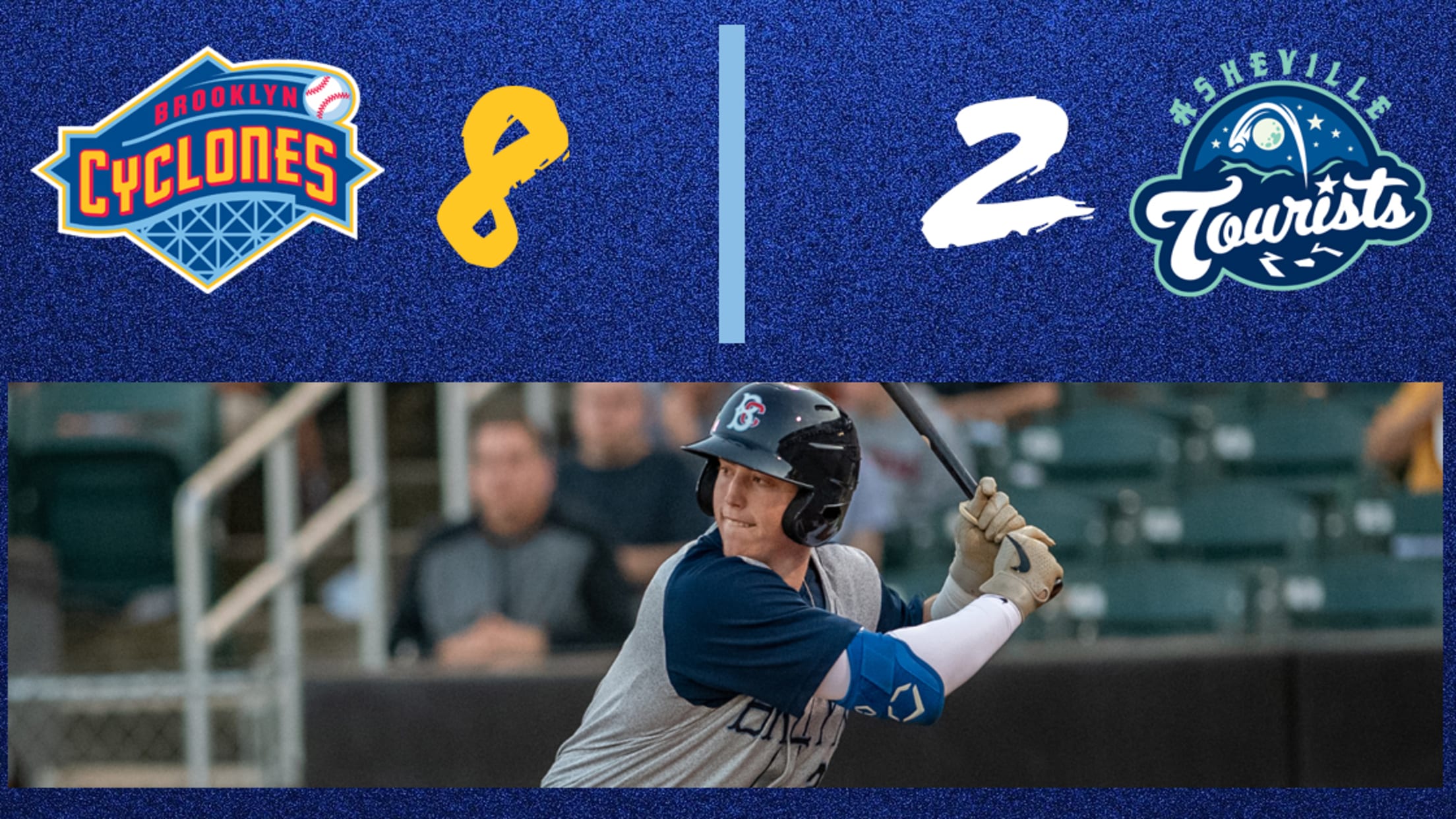 WALKER KS EIGHT, BATY DRIVES IN THREE IN HIGH-A OPENER W: Walker (1-0) | L: Henley (0-1) Brooklyn HR: Senger (1) Attendance: 1,200 ASHEVILLE, NC (May 4, 2021) – After 602 days without a game, the Brooklyn Cyclones, the High-A affiliate of the New York Mets, returned to the field
WALKER KS EIGHT, BATY DRIVES IN THREE IN HIGH-A OPENER
W: Walker (1-0) | L: Henley (0-1)
Brooklyn HR: Senger (1)
Attendance: 1,200
ASHEVILLE, NC (May 4, 2021) – After 602 days without a game, the Brooklyn Cyclones, the High-A affiliate of the New York Mets, returned to the field with a bang, defeating the Asheville Tourists 8-2 on Opening Day Tuesday night at McCormick Field.
BIG MOMENTS
Cyclones starter Josh Walker tossed five no-hit innings, collecting eight strikeouts. The southpaw faced two over the minimum, allowing a reach on error and a walk en route to the victory.
Brett Baty drove in three runs, including a two-run single in the first inning and an RBI double in the fourth to plate shortstop Ronny Mauricio to extend the lead to 6-0.
Hayden Senger, who homered in the second, doubled and scored in the eighth to push the lead to 7-2.
The Tourists popped a pair of solo home runs, collecting a long ball from Scott Schreiber in the seventh inning and a shot by Colin Barber in the eighth to cut the deficit to 8-2.
KEY CYCLONES PERFORMERS
Brett Baty: 2-4, double, three RBIs, walk
Josh Walker: W, 5 IP, 0 H, 0 ER, 1 BB, 8 K
Ronny Mauricio: 2-4, double, two runs, walk
Hayden Senger: 2-5, double, home run, RBI, two runs
NEWS AND NOTES
The Cyclones played in their first-ever full season High-A game after playing 19 seasons at Short Season Class A.
Manager Ed Blankmeyer recorded his first professional victory after recording 829 wins with St. John's University.
2020 5th-round draft selection Eric Orze made his professional debut.
Brooklyn improved to 14-6 all-time in road games to begin the season.
WHAT'S NEXT
Cyclones at Asheville, Wednesday, 6:35 p.m.
Probables: RHP Jose Butto (first start) vs. RHP Cole McDonald (first start)
Audio: MiLB First Pitch App