THURSDAY: Your NINE chances to win a NEW CAR with the Buffalo Auto Show
Bisons host St. Paul for the 'Second Chance Car Giveaway' on June 23 (1:05 PM)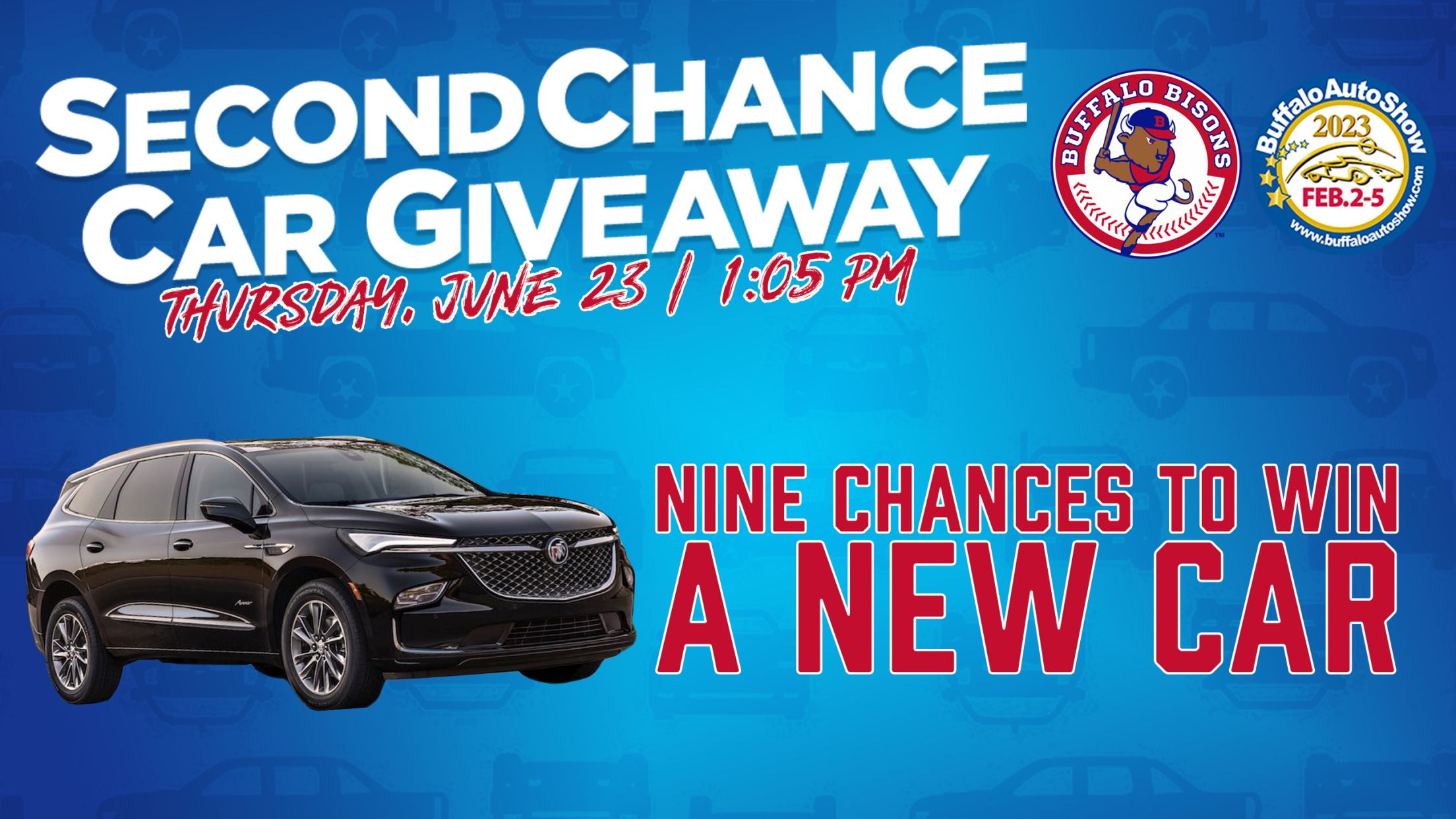 GET MY TICKETS | Thursday, June 23 (1:05 PM) What could be better than enjoying a sunny, Summer afternoon at the ballpark then driving home in a BRAND NEW CAR!!! Come on down to Sahlen Field on Thursday, June 23 as the Bisons have partnered with the Buffalo Auto Show
GET MY TICKETS | Thursday, June 23 (1:05 PM)
What could be better than enjoying a sunny, Summer afternoon at the ballpark then driving home in a BRAND NEW CAR!!!
Come on down to Sahlen Field on Thursday, June 23 as the Bisons have partnered with the Buffalo Auto Show for this year's 2nd Chance Car Giveaway! You saw all the great models at this year's Auto Show, and now you have NINE CHANCES during the Herd's game against the St. Paul Saints to win a 3-year lease to a brand new vehicle!
The cars will be won based on the events on the field. If the Bisons accomplish various tasks at the plate or on defense, we'll pick a lucky seat winner to drive away with a new set of wheels. The cars that will be available to win include a 2022 Chevrolet Silverado Crew LT, a 2022 Toyota Corolla Cross LE, a 2022 GMC Sierra 1500 Limited, a 2022 Buick Enclave, and a 2022 Lexus RX350!!!
Thursday's game is also a Thirsty Thursday, presented by Southern Tier Brewing. Enjoy great craft beer specials throughout the game at the all new Southern Tier concession stands by section 105 of the main concourse. GET MY TICKETS