Power Alley Podcast: Mike Harrington on the Bisons-Blue Jays partnership
Buffalo Baseball Hall of Fame talks about Major League Baseball in Buffalo with The Voice of the Bisons, Pat Malacaro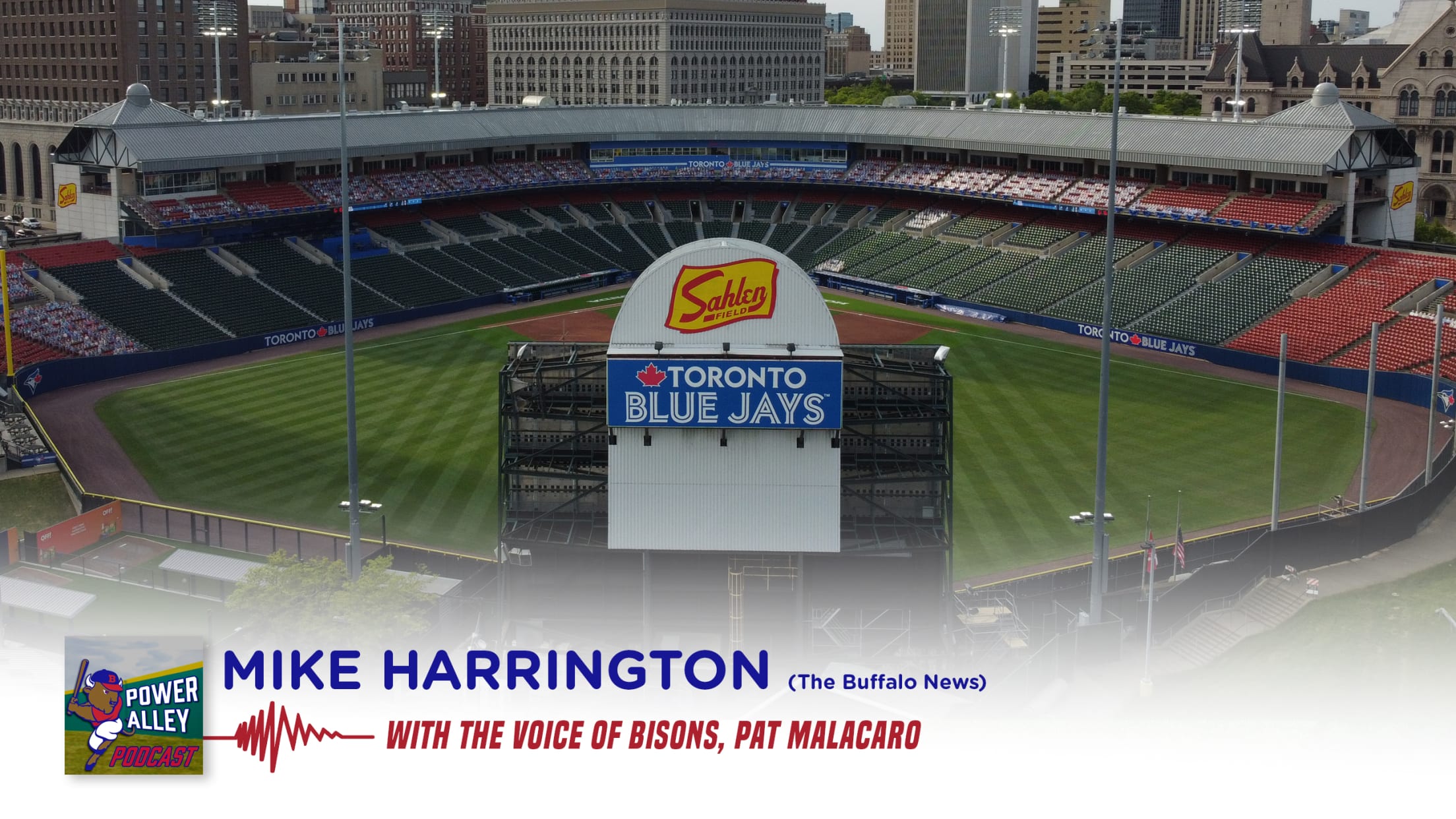 The relationship between the Toronto Blue Jays and Buffalo Bisons continues to strengthen as the Herd's parent club call Sahlen Field home once again in 2021. It's that relationship that the 'Voice of the Bisons' Pat Malacaro and The Buffalo News' Mike Harrington discuss in detail. Harrington, a 2013 inductee
The relationship between the Toronto Blue Jays and Buffalo Bisons continues to strengthen as the Herd's parent club call Sahlen Field home once again in 2021. It's that relationship that the 'Voice of the Bisons' Pat Malacaro and The Buffalo News' Mike Harrington discuss in detail.
Harrington, a 2013 inductee of the Buffalo Baseball Hall of Fame, knows just how strong that relationship between the two franchises is, and just how long it has been cultivated.
The two also discuss many of the renovations that have been made to improve Sahlen Field for this season. In addition, what those changes will mean for the Herd's ability to be competitive in 2022 and beyond.
Pat and Mike also had the chance to talk about the fan experience at Sahlen Field from the Blue Jays' first homestand last week, and what the reception from the national media has been going back to 2020.
To hear about that, and so much more regarding the Blue Jays in Buffalo, watch the entire interview here: