Novas Excellent in 5-2 Loss for Fireflies
Columbia lose back-to-back by the same score to Myrtle Beach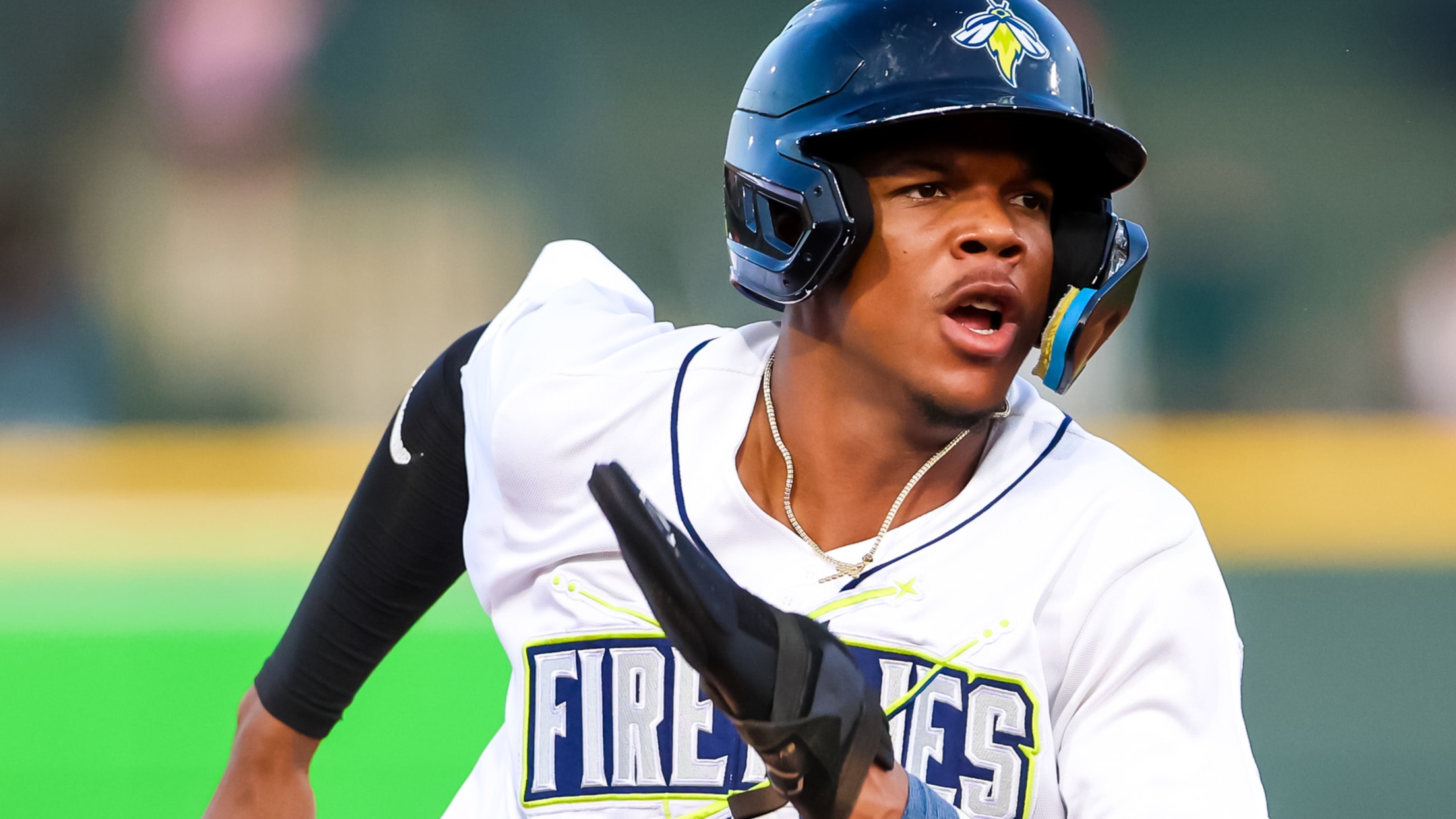 COLUMBIA, SC – Elvis Novas stranded three inherited runners and spun 2.1 scoreless, but it wasn't enough to revive the offense as Columbia fell 5-2 Wednesday evening to the Myrtle Beach Pelicans at Pelicans Ballpark. Brian Kalmer dealt the big blow for a second-consecutive night. In the fifth inning with
COLUMBIA, SC – Elvis Novas stranded three inherited runners and spun 2.1 scoreless, but it wasn't enough to revive the offense as Columbia fell 5-2 Wednesday evening to the Myrtle Beach Pelicans at Pelicans Ballpark.
Brian Kalmer dealt the big blow for a second-consecutive night. In the fifth inning with two outs, he hit his second three-run blast of the series to push Myrtle Beach's lead to 4-0, scoring Jefferson Rojas and Ismael Mena. Both hitters reached off the free pass.
Myrtle Beach broke the scoreless tie in the second. Pedro Ramirez drew a walk and later was able to come around on a Malcom Quintero single to right field to make it 1-0.
The Fireflies got all their runs Wednesday off one swing of the bat. Trevor Werner put the charge into Columbia's offense. After Daniel Vazquez's second single of the day, Werner laced a triple to right center and on the throw into third shortstop Jefferson Rojas mishandled the ball, allowing Werner to score to cut the Pelicans lead to 4-2.
Myrtle Beach answered immediately. In the home half of the sixth, Pedro Ramirez smoked a lead-off homer to left to increase Myrtle Beach's lead to 5-2.
Henry Williams closed out the night allowing five runs in four innings. Columbia's starter only had one big mistake, the three-run homer to Kalmer in the fifth. The righty recorded four strikeouts on the night.
After that, Eduardo Herrera had some trouble in the sixth. He served up a lead-off homer to Pedro Ramirez then walked the bases loaded and left after throwing 34 pitches while recording only a pair of outs. Elvis Novas inherited three runners and stranded them all with a groundout, before Novas spun 2.1 scoreless innings with four punchouts to keep Columbia within a save opportunity.
Columbia continues their series with the Myrtle Beach Pelicans tomorrow evening at 7:05 pm at Pelicans Ballpark. RHP Ben Hernandez (1-3, 5.27 ERA) takes the ball for Columbia and Myrtle Beach counters with LHP Drew Gray (0-3, 4.38 ERA).
For more information about the Columbia Fireflies and updates on events at Segra Park, like our Chris Janson concert in October or Fireflies Holiday lights in November and December, visit ColumbiaFireflies.com.