Columbia Loses Last Game in Walk-Off Fashion
Pelicans score five unanswered in 7-6 loss on the beach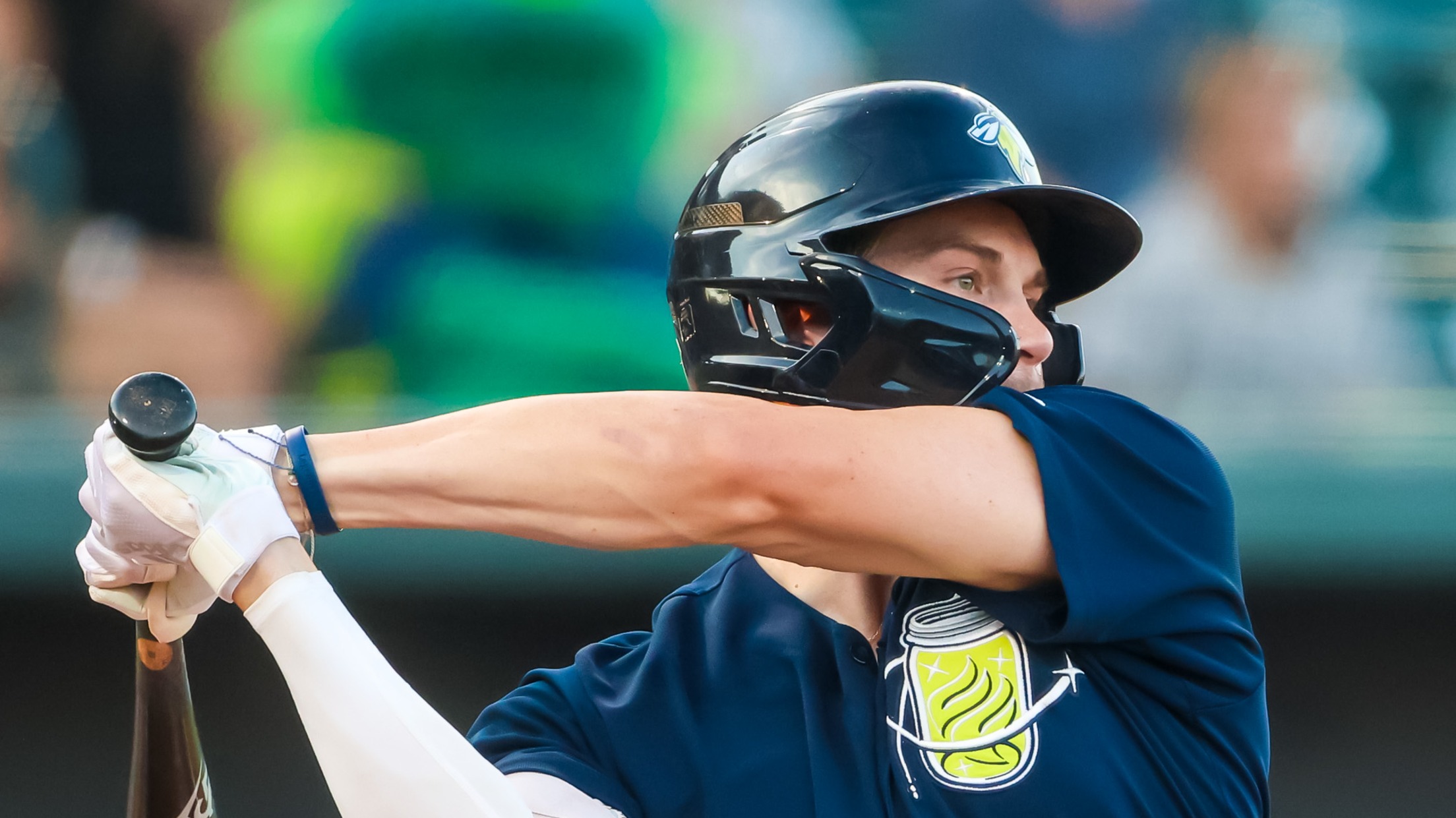 COLUMBIA, SC – The Fireflies surrendered five unanswered runs as they lost in walk-off fashion to cap off their season 7-6 against Myrtle Beach at Pelicans Ballpark Sunday evening. Pedro Ramirez got to play hero, roping an RBI double off Nicholas Regalado (L, 1-1) in the bottom of the ninth
COLUMBIA, SC – The Fireflies surrendered five unanswered runs as they lost in walk-off fashion to cap off their season 7-6 against Myrtle Beach at Pelicans Ballpark Sunday evening.
Pedro Ramirez got to play hero, roping an RBI double off Nicholas Regalado (L, 1-1) in the bottom of the ninth to score Jefferson Rojas and end the game 7-6 in favor of the Pelicans.
The Fireflies jumped out early. After Trevor Werner drew a two-out walk in the first, Brett Squires muscled his 15th homer of the year over the right field wall to push Columbia to a 2-0 lead.
Squires finds himself in the franchise single-season top five for a lot of categories, including home runs (15, 2nd), RBI (69, 3rd), runs (65, 3rd) and hits (110, 3rd).
Myrtle Beach churned closer again in the sixth. Mauricio Veliz (W, 6-6) allowed a pair of baserunners before moving to the bullpen. Elvis Novas entered to face Christian Olivo, who launched a sacrifice fly to center to score Brian Kalmer. Later Malcom Quintero singled to plate Rafael Morel to bring the score to 6-4 before the end of the sixth.
The Pelicans tied the game the next inning, when Jonathan Long mashed his sixth homer of the season to left field, scoring Kalmer to bring the score to 6-6 just after the stretch.
In the second, Enmanuel Pire singled with one out, moved to second on a ground out, advanced to third on a single and finally came around to score on an Erian Rodriguez (L, 5-7) wild pitch to turn Columbia's advantage to 3-0.
The bats weren't done there though. Jared Dickey started the fourth off with a double. After Pire walked, the top of the order started their work. Spencer Nivens, Carson Roccaforte and Trevor Werner slapped three-consecutive one out RBI singles to open Columbia's lead to 6-2.
The Pelicans got on the board in the bottom of the third. Brian Kalmer came to the plate with the bases loaded and two outs and slapped a single to score Malcom Quintero and Brett Bateman to move the birds within one.
For more information about the Columbia Fireflies and updates on events at Segra Park, like our Chris Janson concert in October or Fireflies Holiday lights in November and December, visit ColumbiaFireflies.com.