Silver Anniversary Team: Nick Markakis, Right Field
Fourteen-year MLB vet left Shorebirds to play in Olympics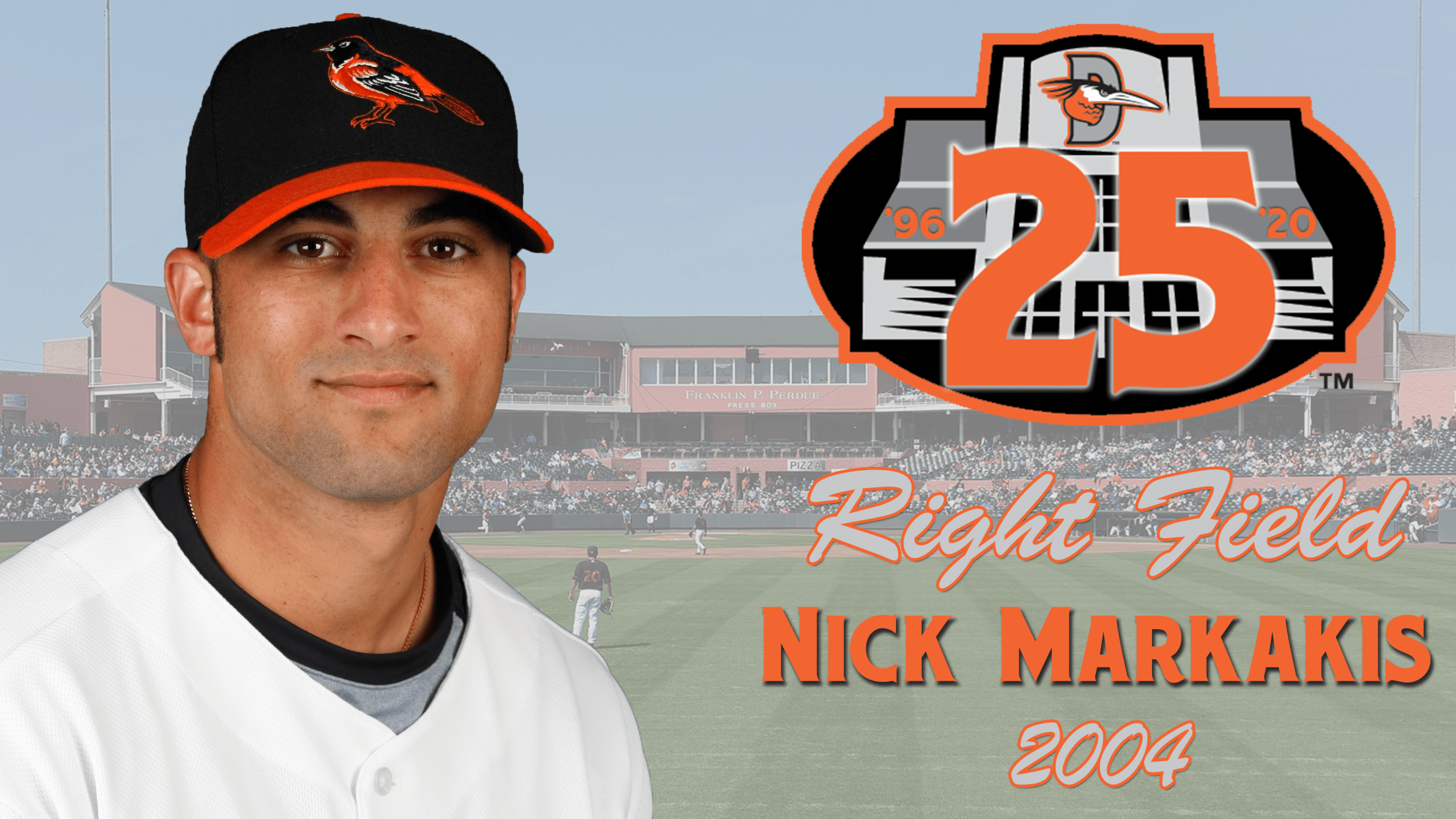 We finish off the everyday lineup of our Shorebirds Silver Anniversary Team in right field. More than just a place to stand out and watch the dandelions grow, right field often houses a ballclub's most potent impact bat. Baltimore native Babe Ruth hit the height of his fame in right
We finish off the everyday lineup of our Shorebirds Silver Anniversary Team in right field. More than just a place to stand out and watch the dandelions grow, right field often houses a ballclub's most potent impact bat. Baltimore native Babe Ruth hit the height of his fame in right field. So did Orioles legend Frank Robinson. Make it as a right fielder and the door is open to a world of riches, both on and off the diamond. So yes, "you gotta know how to catch, you gotta know how to throw."
Our expert panel's pick knew how to catch and throw, and then some. Fast-tracked to the major leagues, this former Shorebird became one of the faces of the Orioles' mid-2010s turnaround, patrolling right field at Camden Yards for almost a decade before taking his charisma to the National League, where he's become a fan favorite at for baseball's oldest franchise.
Right Field: Nick Markakis, 2004
96 games, .299/.371/.470, 57 R, 22 2B, 3 3B, 11 HR, 64 RBI, 12 SB, .842 OPS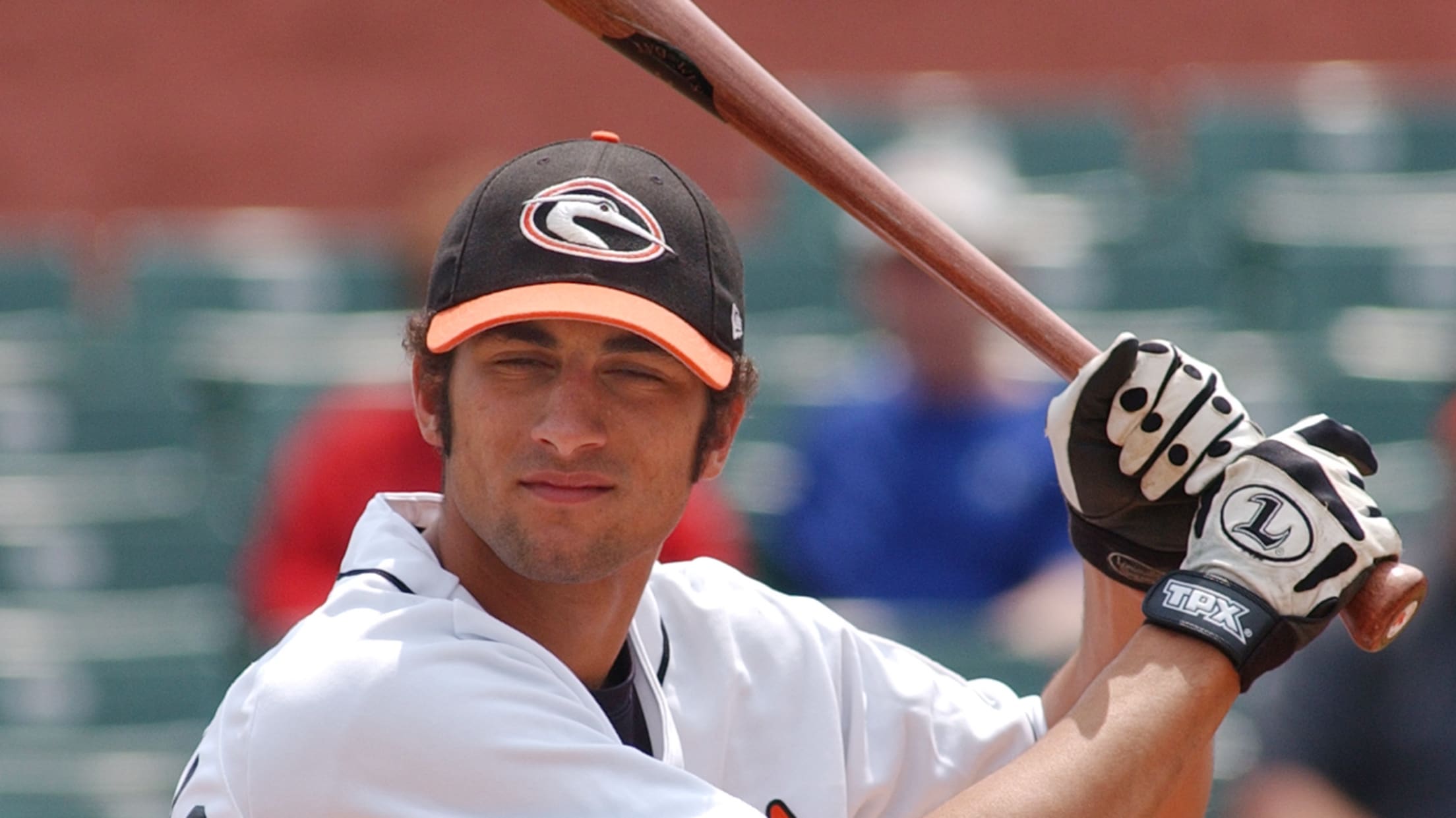 One of the longest-tenured major leaguers to make his way through Delmarva, Nick Markakis had his eyes set on greater glory - both in the near and far future - when he arrived at Perdue Stadium in the spring of 2004. Fortunately for Shorebirds fans, the previous year's seventh overall pick had plenty of time for a glorious summer on the Eastern Shore.
After a strong start to his pro career the previous year in short-season Aberdeen, Markakis kept the foot on the gas in Class-A. He became a quick fan favorite and put up numbers worthy of a South Atlantic League All-Star, even if he was snubbed for the game, and finished the year batting a team-best .299 for the 69-69 Shorebirds. Markakis put up 36 extra-base hits in 2004, including 11 home runs, and would've notched 53 if he had played a full 140-game season.
He may have only played 96 games in the orange and black, but Markakis still had a full summer's worth of baseball, and then some. In August he went to Athens, Greece, to help represent the host country's team in the Summer Olympics. While Markakis was born in Glen Cove, N.Y., the Greek national team was able to recruit American players of Greek descent to play in the Games. Markakis, who is half-Greek by ancestry, joined Shorebird teammate Corey Harris on a Greek national team that Orioles owner Peter Angelos played a role in constructing.
Under coach Dusty Rhodes, Markakis and the Greeks finished seventh at the Olympics, their first major international competition. The team may have only won one game, but it was a dandy, a 12-2 thumping of Italy in which Markakis belted a three-run homer. Greece also pushed international power Cuba to the brink, losing 5-4 to the eventual gold medalists. Despite the tame showing on the diamond, Markakis and his teammates played in front of sold-out crowds the entire two weeks in Athens and did the host nation proud.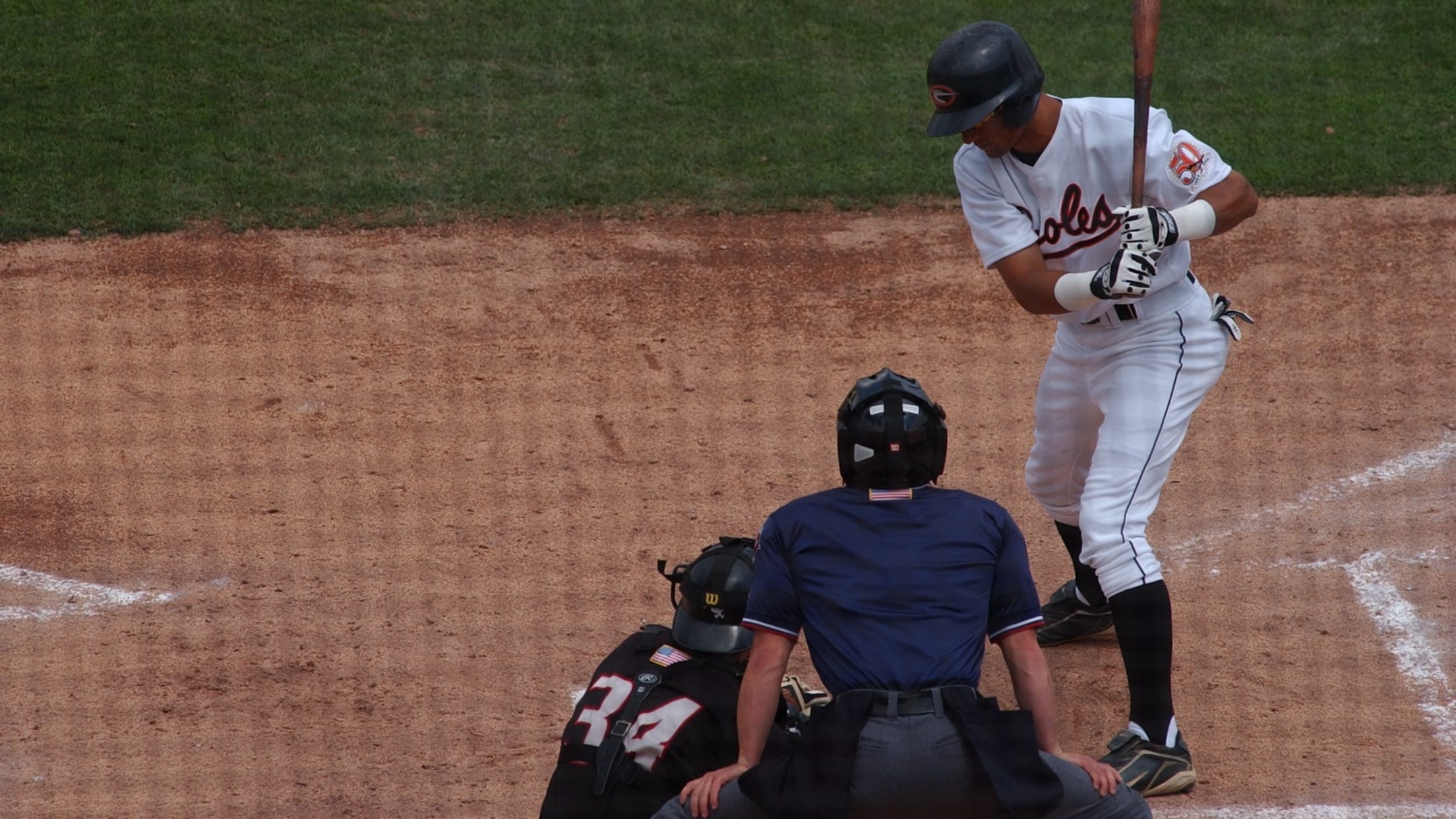 Markakis returned stateside and continued his march through the O's system in 2005, batting .310 with 15 homers, 92 RBIs, and an impressive .894 OPS over 124 games between Frederick and Bowie. The next year he skipped Triple-A altogether and made Baltimore's Opening Day roster, homering in his first full major league game on April 5. It was the first of 16 dingers for Markakis, who finished sixth in the AL Rookie of the Year voting - second amongst position players - after boasting a .799 OPS as a 22-year-old.
For eight more seasons Markakis' No. 21 jersey became one of the most popular around Oriole Park. He won a pair of Gold Gloves for his right field work in 2011 and 2014. Most importantly, he played a huge role in reversing the Orioles' doldrums. Baltimore broke a 14-year winning season drought and made the postseason in 2012; Markakis got hurt in early September and was unable to play in the Wild Card game or the ALDS, which the O's lost in five games to the Yankees.
Two years later, a fully healthy Markakis and company won 96 games and the AL East title. The O's then swept Detroit in the ALDS - Markakis homered off Justin Verlander in a wild Game 2 at Camden Yards - but ran into a red-hot Kansas City Royals team in the ALCS and endured a four-game sweep.
The Royals series turned out to be Markakis' swan song in Baltimore. He signed as a free agent for the Atlanta Braves the next season and continued his success in the Senior Circuit. In 2018, Markakis was at his best: he became a first-time All-Star at age 34, earned his first Silver Slugger Award and third Gold Glove, and played in all 162 games for the first time in his career. He's also helped the Braves win back-to-back titles in an ultracompetitive NL East.
With 2,117 games and 2,355 hits - including 499 doubles - over 14 major league seasons to date, Markakis is already the author of a storied career; perhaps he'll even gain a handful of Hall of Fame votes when his time comes. For now, "Kakes" will forever be one of the greatest alumni the Shorebirds have ever produced. As far as right fielders go, he's unrivaled.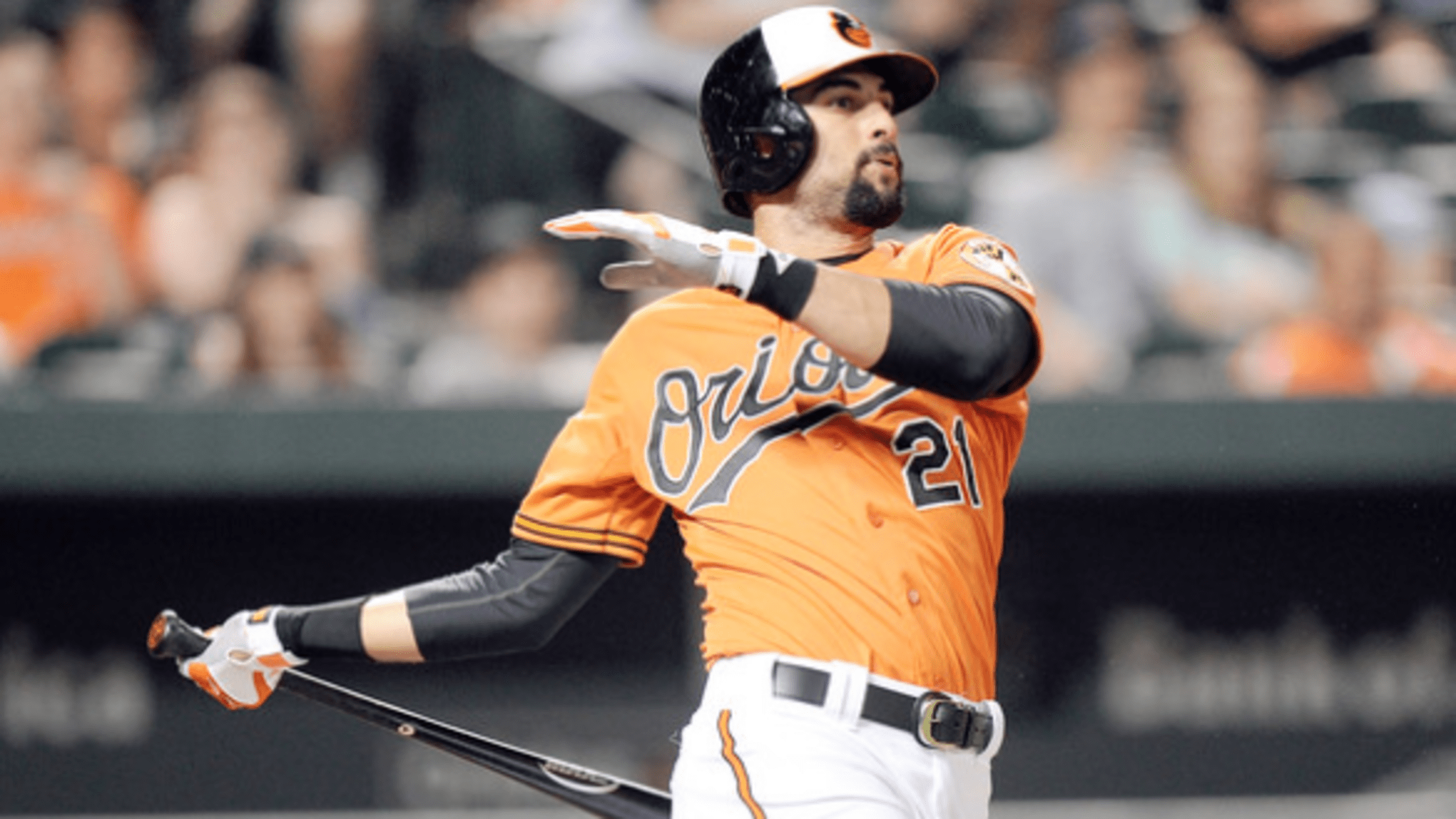 Best of the Rest
Keith Reed (1999-2000) - The former first-rounder played less than a week in Bluefield before joining Delmarva in the summer of 1999, batting .258 over 61 games as a rookie in Class-A. Reed returned to Salisbury the next summer and took the next step, slashing .290/.358/.480 with 11 homers and 59 RBIs on the way to a SAL All-Star bid before a promotion to Frederick after the break. After sweating it out in Double-A for several years, Reed finally made it to The Show for six games with the Orioles in 2005. He spent one more year in the system before playing two years in the Atlantic League and retiring after 2008.
Brandon Tripp (2007) - Remembered fondly by several longtime committee members, Tripp ripped it up for 104 All-Star caliber games with Delmarva, smashing 19 home runs with 79 RBIs; that pace would have given him a franchise-record 26 if he had played a full 140 games, but his 19 still stands tied for fourth in team history. He made the Carolina League All-Star team the next year with Frederick and again in the Southern League with Double-A Jacksonville for the Marlins in 2010. Tripp also played in the Phillies system and for the famous independent outfit St. Paul Saints before retiring following his age-29 season in 2014.
Joseph Nowicki (2008) - One year after Tripp threatened to crack the 20-homer plateau, undrafted free agent Nowicki tied him on the franchise leaderboard with 19 dingers of his own, adding 36 doubles and driving in 78 over 130 games while making the Sally League All-Star Game. Nowicki jumped straight to Double-A in 2009 and played 58 games for Bowie before his release, retiring after one more season of indie ball.
Jake Ring (2016-2017) - Ring put up remarkable numbers over the first month of 2017, winning O's April Player of the Month and riding that momentum to the SAL All-Star Game. He played 118 games for the Shorebirds, lacing 36 doubles and 14 homers for a .785 OPS. Ring was promoted to Frederick for the season's final weekend and notched a walkoff hit during the Keys' run through the Carolina League postseason. After a lukewarm season-and-a-half in High-A, the Orioles released Ring last June; he subsequently retired and went home to support his son Braxon.
Delmarva Shorebirds Silver Anniversary Team
Catcher: Chance Sisco (2014)
First Base: Calvin Pickering (1997)
Second Base: Willie Harris (1999-2000)
Third Base: Ryan Minor (1997; mgr. 2010-12, 2014-17)
Shortstop: Orlando Cabrera (1996)
Left Field: Jason Fransz (2004-05)
Center Field: Zach Jarrett (2018)
Right Field: Nick Markakis (2004)
Designated Hitter: March 5
Right-Handed Starting Pitcher: March 12
Left-Handed Starting Pitcher: March 19
Right-Handed Reliever: March 26
Left-Handed Reliever: April 2
The Delmarva Shorebirds Silver Anniversary Team was voted on by a panel of experts who have deep, longstanding ties to the Shorebirds organization. The panel considered several factors to make well-rounded decisions on who best represents the history of the Delmarva franchise as both a competitive team in its own right and as a step on the road to major league glory. Members of the panel include: Chris Bitters, Shorebirds general manager; Will DeBoer, Director of Broadcasting & Communications; Gil Dunn, Delmarva Shorebirds Fan Club president; Dr. Richard A. Passwater, a.k.a. "Doc Shorebird," team historian; Ricky Pollitt, The Daily Times sportswriter; Bryan Records, longtime Shorebirds clubhouse assistant; Randy Scott, Froggy 99.9 FM radio personality and former Shorebirds broadcaster; and Jimmy Sweet, Shorebirds assistant general manager.