A Lugnuts fan's guide to the 2020 MLB Postseason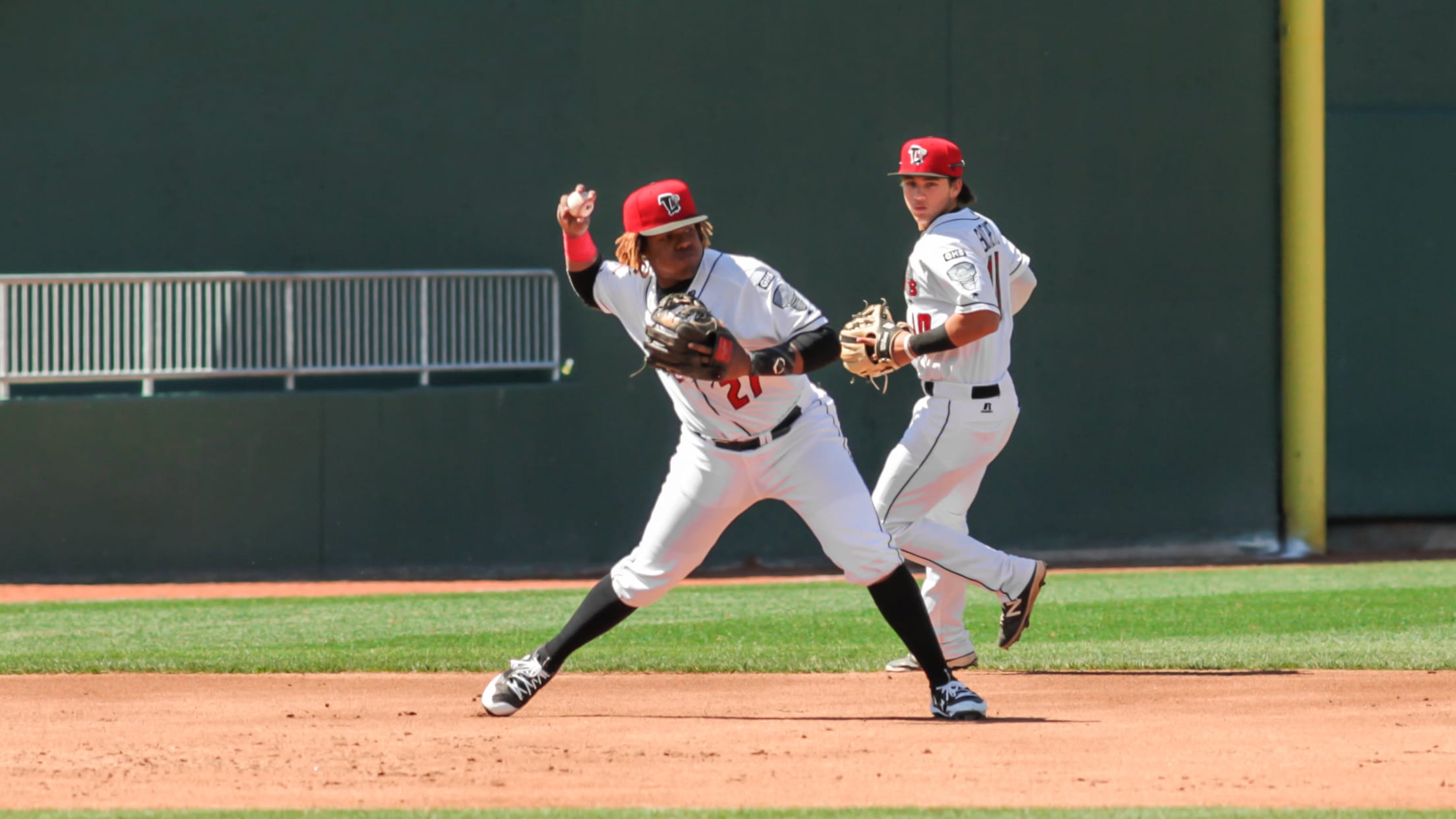 If you're in the mood for days filled with meaningful baseball, hey, you're in luck! The 2020 MLB postseason is here: Tuesday - The American League gets things started. 2 p.m., Houston Astros at Minnesota Twins, Gm. 1 3 p.m., Chicago White Sox at Oakland A's, Gm. 1 5 p.m.,
If you're in the mood for days filled with meaningful baseball, hey, you're in luck! The 2020 MLB postseason is here:
Tuesday - The American League gets things started.
2 p.m., Houston Astros at Minnesota Twins, Gm. 1
3 p.m., Chicago White Sox at Oakland A's, Gm. 1
5 p.m., Toronto Blue Jays at Tampa Bay Rays, Gm. 1
7 p.m., New York Yankees at Cleveland Indians, Gm. 1
Wednesday - The National League joins the party.
Noon - Cincinnati Reds at Atlanta Braves, Gm. 1
1 p.m. - Astros/Twins, Gm. 2
2 p.m. - Miami Marlins at Chicago Cubs, Gm. 1
3 p.m. - White Sox/A's, Gm. 2
4 p.m. - Blue Jays/Rays, Gm. 2
5 p.m. - St. Louis Cardinals at San Diego Padres, Gm. 1
7 p.m. - Yankees/Indians, Gm. 2
10 p.m. - Milwaukee Brewers at Los Angeles Dodgers, Gm. 1
Let's halt right there, since American League Game 3s if necessary would be on Thursday ("if necessary" is constantly an italicized phrase), which we won't know which games will be necessary or unnecessary until Wednesday.
*
Bllue Jays MLB.com beat writer Keegan Matheson, co-writing a preview of Toronto/Tampa Bay with Rays MLB.com beat writer, forecasts the Jays to look like this:
The Jays' expected starters:
Gm. 1 - Eastern Michigan's own Matt Shoemaker - 2009 Cedar Rapids Kernels
Gm. 2 - Hyun-Jin Ryu - signed as a free agent from South Korea
Gm. 3 - Taijuan Walker - 2011 Clinton LumberKings
- (It's good to remember the Midwest League roots of these Major Leaguers, beyond just the Lugnuts -- and it's also good to see so many Nuts producing significantly for a playoff Blue Jays team.)
Cavan Biggio, 3B - 2016 Lansing Lugnuts
Bo Bichette, SS - 2017 Lansing Lugnuts
Teoscar Hernández, RF - 2013 Quad Cities River Bandits
Randal Grichuk, CF - 2010-2011 Cedar Rapids Kernels
Vladimir Guerrero, Jr., 1B - 2017 Lansing Lugnuts
Lourdes Gurriel Jr., LF - skipped Class A after signing from Cúba
Alejandro Kirk, DH - 2019 Lansing Lugnuts
Jonathan Villar, 2B - 2017 Wisconsin Timber Rattlers (rehab)
Danny Jansen, C - 2015 Lansing Lugnuts
*
1B/DH Rowdy Tellez (2014-15 Lansing Lugnuts) was a notable omission. He's back from injury and on the Blue Jays' active Wild Card roster, which means he's likely back in the lineup for increased slugging (which probably sends Kirk to the bench).
22-year-old Bichette batted .301 with a .840 OPS though he was limited to 29 games by injury. 21-year-old Vladdy Jr. finished with a hot streak to raise his average to .262 and his OPS to .791. 25-year-old Biggio remains the master of helping the Blue Jays in multiple ways, from defensive versatility to 16 doubles, eight homers, and a team-leading 41 walks, leading to an .807 OPS. 25-year-old Tellez mashed eight homers in 35 games, with a .540 slugging percentage, before an injury ended his regular season. And 21-year-old Kirk showed no difficulties in making the jump from Dunedin to the Majors, hitting .375 with a .583 slugging percentage in nine games at the end of the year.
Add in reserve outfielder Jonathan Davis (2015 Lugnuts, .808 OPS) and pitching depth from Patrick Murphy (2016-17 Lugnuts, 1.50 ERA in 6 innings), Ryan Borucki (2016 Lugnuts, 2.70 ERA in 16 2/3 innings), T.J. Zeuch (2016 Lugnuts, 1.59 ERA in 11 1/3 innings), and injured/potentially-but-returning relief ace Jordan Romano (2016 Lugnuts, 1.23 ERA in 14 2/3 innings), and there are 10 familiar names from Lansing in significant places for the Blue Jays.
#WeAreBlueJays, Toronto's rallying hashtag, is accurate for Mid-Michigan.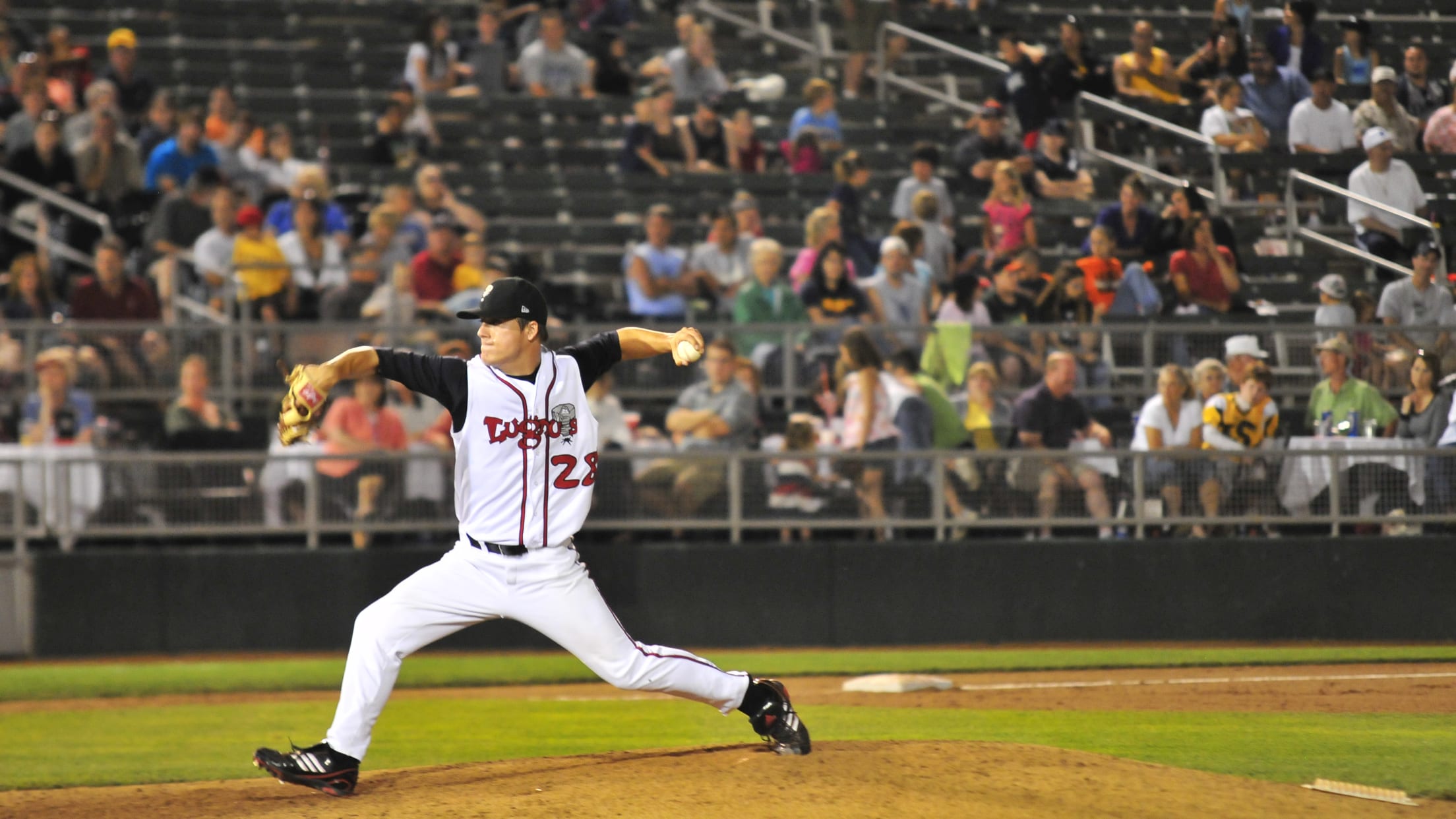 The other teams in the postseason aren't filled with Lugnuts like Toronto, but we still have Nuts to spotlight and root on.
- 2010 Lugnuts left-hander from Luling, Lousiana, Aaron Loup (pictured above) posted a 2.52 ERA and a 169 ERA+ (69% better than the average MLB pitcher) for Tampa Bay in 25 innings of relief. He's a key part of the Rays' bullpen. (Note that, being the Rays, they'll have plenty of former Bowling Green Hot Rods alongside Loup for Lugnuts fans to root against.)
- Another 2010 Nut, right-hander Ryan Tepera, found a home in the Chicago Cubs' pen after spending the last five years relieving for the Blue Jays. Tepera made 21 appearances for the Cubs this summer, notching a 3.92 ERA.
- 2012 utilityman Jon Berti has been money for the Miami Marlins, stealing nine bags (three on the same trip around the bases!) while notching a .388 OBP. (If you missed it, fellow former Lugnuts Jesús Tinoco and Justin Shafer also appeared in games for the Marlins this season. Other familiar names making cameos: Matt Dermody made a relief appearance for the Cubs and Chase De Jong pitched in three games for the Astros.)
- 2014 Lugnuts right-hander Jimmy Cordero touched 100 mph in the Midwest League. After appearing with the Phillies and Nats, the fireballer now works in the Chicago White Sox bullpen.
- 2012 starter Anthony DeSclafani had been a prized member of the Cincinnati Reds' starting rotation, but his effectiveness dipped this year while teammates Trevor Bauer, Luis Castillo, Sonny Gray and Tyler Mahle ascended to the next level. It's unlikely he'll see much time in the playoffs.
- In 2003, lefty Rich Hill walked 36 batters and struck out 50 in 29 1/3 innings for the Nuts. Now he's 40 years old and a member of the Twins' taxi squad, recording a 3.03 ERA and a 145 ERA+ in 38 2/3 innings this year. If the Twins need him in case of emergency, they've got him.
*
Neither here nor there: Congratulations to 2018-2019 Lugnuts coach Dave Pano's Tampa Bay Lightning on winning the Stanley Cup! Pano's Boston Celtics came up a little short, but his Tampa Bay Buccaneers are looking strong. (If you've been around Pano, you know how fiercely he roots for the Lightning, Celtics and Bucs.)
# # #