Five reasons to stay hooked on Minor League Baseball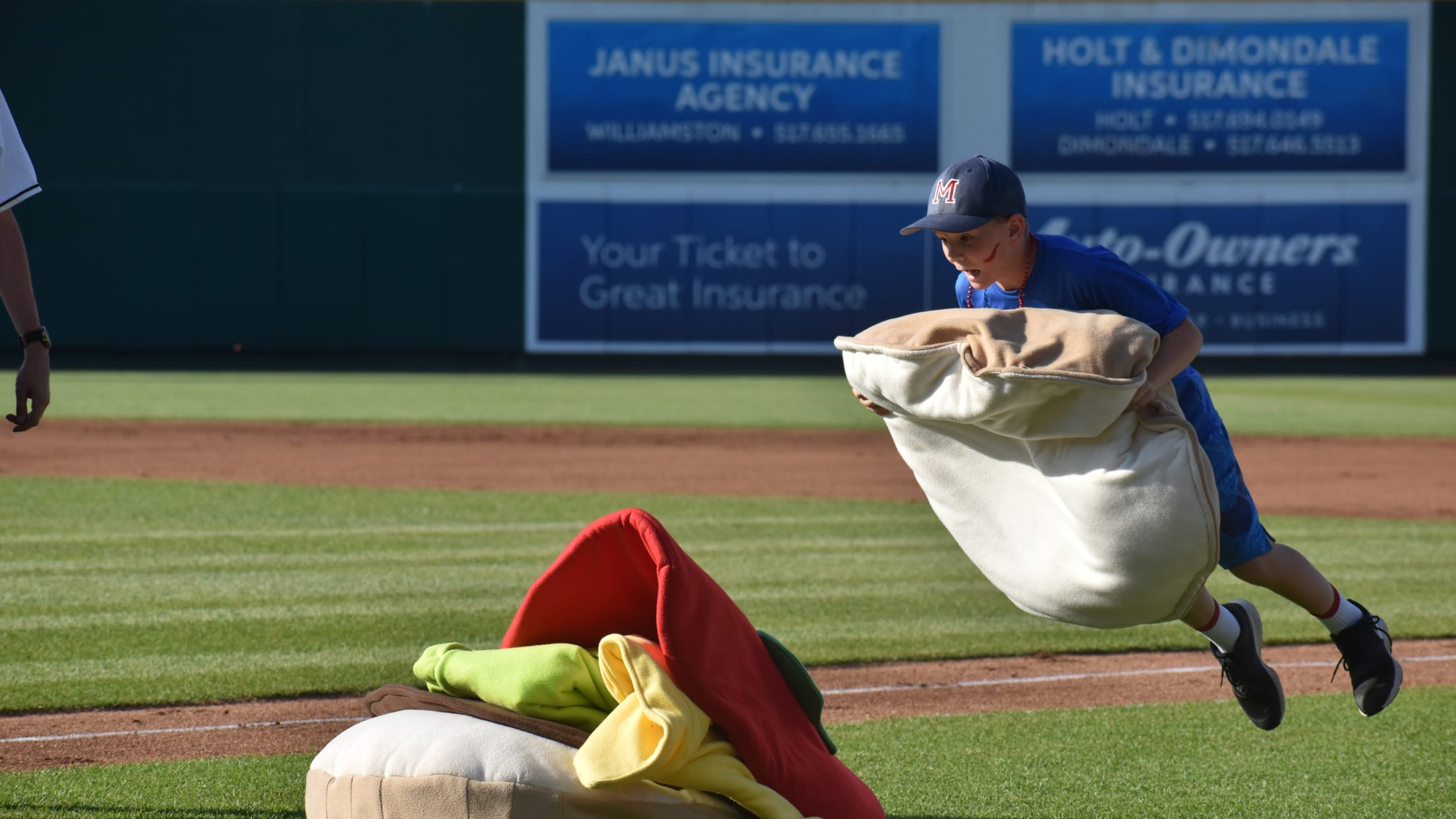 (Miguel Arcaute)
LANSING, Mich. via TORONTO, Ont. - Ever since prospects in baseball ascended from afterthoughts to valued and treasured future stars, viewers everywhere have developed extreme views towards Minor League Baseball (MiLB).At times, the average fan can't seem to get enough of their favorite team's Triple-A or Double-A affiliate, often due
LANSING, Mich. via TORONTO, Ont. - Ever since prospects in baseball ascended from afterthoughts to valued and treasured future stars, viewers everywhere have developed extreme views towards Minor League Baseball (MiLB).
At times, the average fan can't seem to get enough of their favorite team's Triple-A or Double-A affiliate, often due to the fact that their club's top draft pick is in the process of climbing the ranks, and supporters of Major League Baseball (MLB) teams want to follow their progress and growth. It's easy to be interested in minor-league ball when it involves names that will soon appear on the jerseys of big-league teams. In fact, it's almost more entertaining to watch phenoms in their larval stages than when they're competing at the game's highest level.
At other times though, MiLB games and teams can seem, for some, like the forgotten stepchildren of their mammoth major-league parents. Games can often feature players who many have never heard of. In a sense, they can become the antithesis of an individual's love for the sport.
In 2020, MiLB is going to be without the massive names that have attracted fans to it over the last few years - Vladimir Guerrero, Jr., Bo Bichette, Gleyber Torres, Yoán Moncada, and Ozzie Albies, among others - and will be preparing to cultivate and showcase the next generation of super-prospects. For now, the minors are in a pseudo-transitional phase. While the likes of Nate Pearson, Casey Mize, Jo Adell, Luis Robert, and Wander Franco will still suit up for MiLB teams this season, the excitement surrounding the former upper echelon of prospects doesn't appear to be as present this time around as when Vladimir Guerrero, Jr., and Bo Bichette were climbing the ladder.
Here are five reasons why every baseball fan should continue to obsess over Minor League Baseball, even without the mega-prospects:
1. More teams, more players, more moments
Though large quantities of something can be disorienting or excessive, the same cannot be said about MiLB teams and players. For those unaware, MiLB is structured in the following way, with each "level" including several different leagues within which affiliated teams play:
Triple-A
- International League
- Pacific Coast League
Double-A
- Eastern League
- Southern League
- Texas League
A-Advanced
- Florida State League
- Carolina League
- California League
Single A
- Midwest League
- South-Atlantic League
Short-Season A
- Northwest League
- New York-Penn League
Advanced Rookie
- Appalachian League
- Pioneer League
Rookie
- Gulf Coast League
- Arizona League
- Dominican Summer League
So, if you're a fan of, say, the Toronto Blue Jays, you would have a whopping eight teams to cheer for throughout the course of a season: Buffalo Bisons (AAA, International League), New Hampshire Fisher Cats (AA, Eastern League), Dunedin Blue Jays (A-Advanced, Florida State League), Lansing Lugnuts (A, Midwest League), Vancouver Canadians (Short-Season A, Northwest League), Bluefield Blue Jays (Advanced Rookie, Appalachian League), Gulf Coast Blue Jays (Rookie, Gulf Coast League) and Dominican Summer League Blue Jays (Rookie, Dominican Summer League).
For baseball fanatics and lovers of statistics, sabermetrics, and the inner workings of organizational baseball, having so many teams playing at the same time is a glorious treasure trove of content. In itself, this provides more opportunities for triumphant moments, baseball oddities, and more chances to learn about a team's organizational depth and development. Simply put, more teams equals more players, which equals more games, and ultimately, more fun.

2. Witness some of the best underdog stories in sports
It's hard to find a narrative in sports more entrancing than an underdog story. We've all seen them, and most of us adore the triumphant nature of having an unexpected player or coach fly through the stratosphere to stardom and immortality.
Minor league baseball is overflowing with these kinds of inspiring and intriguing stories, with current MLB stalwarts Kevin Pillar (32nd round, TOR), Sergio Romo (28th round, SF), Kevin Kiermaier (31st round, TB), Tyler Flowers (33rd round, ATL), Rajai Davis (38th round, PIT) and many more rising through their respective systems after being drafted late. It's not just the first- and second-round picks who make noise at the lower levels.
Best of all, these stories are always popping up, creating new stars and new underdogs at almost every turn. Just last season, Lancaster's Matt Hearn (24th round, ATL) and Salt Lake City's Jared Walsh (39th round, LAA), among others, dramatically improved their stock and opened up the industry's eyes to them.
Without much effort, stories like these can be found just by turning on a few games a week, greatly enhancing the relatability of the sport as a whole, especially given the senses of community and comradery deeply ingrained in MiLB franchises. Who knows, the next great underdog could be coming up through your team's favourite system right now.

3. Join tight-knit communities and fanbases
Often times, MiLB teams form the basis of a town or city's culture, creating a fun and safe atmosphere that transcends baseball. Small towns - like Beloit, WI (roughly 36,000 people) or Batavia, NY (15,000 people), for instance - wouldn't ordinarily attract the interest of sports executives, but, in the context of minor league baseball, can become pseudo-hubs for baseball enthusiasts.
Similarly, the cultural phenomenon of online fandom elevates one's enjoyment of the sport and community to a whole different level. Twitter, Instagram, Reddit, and many more house engaging and welcoming groups of fans, all of whom share a deep love for the game's lower levels. While these forums exist within MLB fandoms, groups of fans of MiLB can generally share closer bonds with the cities and teams they support, making their discussions that much more genuine.
Of course, physically going to the local stadiums and experiencing the local culture and fandom is an adventure like no other. Still, minor-league teams, regardless of how they're made up, are sure to provide genuine interactions, most of which can't be found while sitting in a stadium made to seat 50,000 people.

4. See unique strategies in action
Baseball is advancing at an incredible speed, with new strategic developments and trends evolving every season. While the game's highest level is the greatest showcase for these kinds of innovations, minor-league clubs employ some of the most modern and spontaneous tactics known to the game.
In recent years, MiLB has seen an infield triple, a 38-2 final score, crazy double plays, former Lugnut Nash Knight playing all nine positions in the same game, and many, manymore. Off the field, MiLB teams continue to be leaders in marketing and advertising strategies, constantly coming up with brilliantly fun and engaging promotional events to increase fan interest and attendance. In 2019 alone, minor-league teams hosted games devoted to obscure Google reviews, the classic video game "Oregon Trail", and "Full House" star Dave Coulier.
In fact, an entire Twitter account (@MiLBPromos) has amassed over 16,000 followers by aggregating and promoting various weird and wacky promotions going on across the league. If you're looking for trailblazing approaches to baseball and its business, look no further than the friendly confines of Minor League Baseball.

5. Watch the stars of tomorrow, even without the hype
Even without first- and second-round picks lighting up the leaderboards, perennial major-league All-Stars make up a large portion of MiLB's player base. Better yet, those who achieve MLB stardom without being selected high in the draft or being signed for big sums of international bonus pool money often do so without the fanfare and hype of their popular counterparts.
Simply put, MLB stars come from all walks of baseball, not just from top programs and prestigious academies. Watching MiLB games gives one a greater sense of perspective of the true diversity of the game of baseball, showing that the hardest working athletes in the game from all countries, levels of experience, and physical forms.
While the excitement surrounding top prospects is absolutely merrited and often vital to growing the game's young talent, it can cloud the perception of some other hype-worthy names working hard in various systems. Now, fans can focus solely on the talent of those on the field, having been completely removed from the external hype and praise.
Overall, top prospects and prodigious young talents are fun and invigorating, but they're not the only reason to watch and continue to support Minor League Baseball. If anything, the lack of these phenoms makes it even more enjoyable to some viewers. And so, in 2020, consider tuning into a few more games on MiLB.tv, or, if you're able, head down to the local ballpark and take everything in.
Hayden Godfrey is a digital content assistant for the Lansing Lugnuts of MiLB's Class-A Midwest League.