Lugnuts Statement on the Cancellation of the Minor League Baseball Season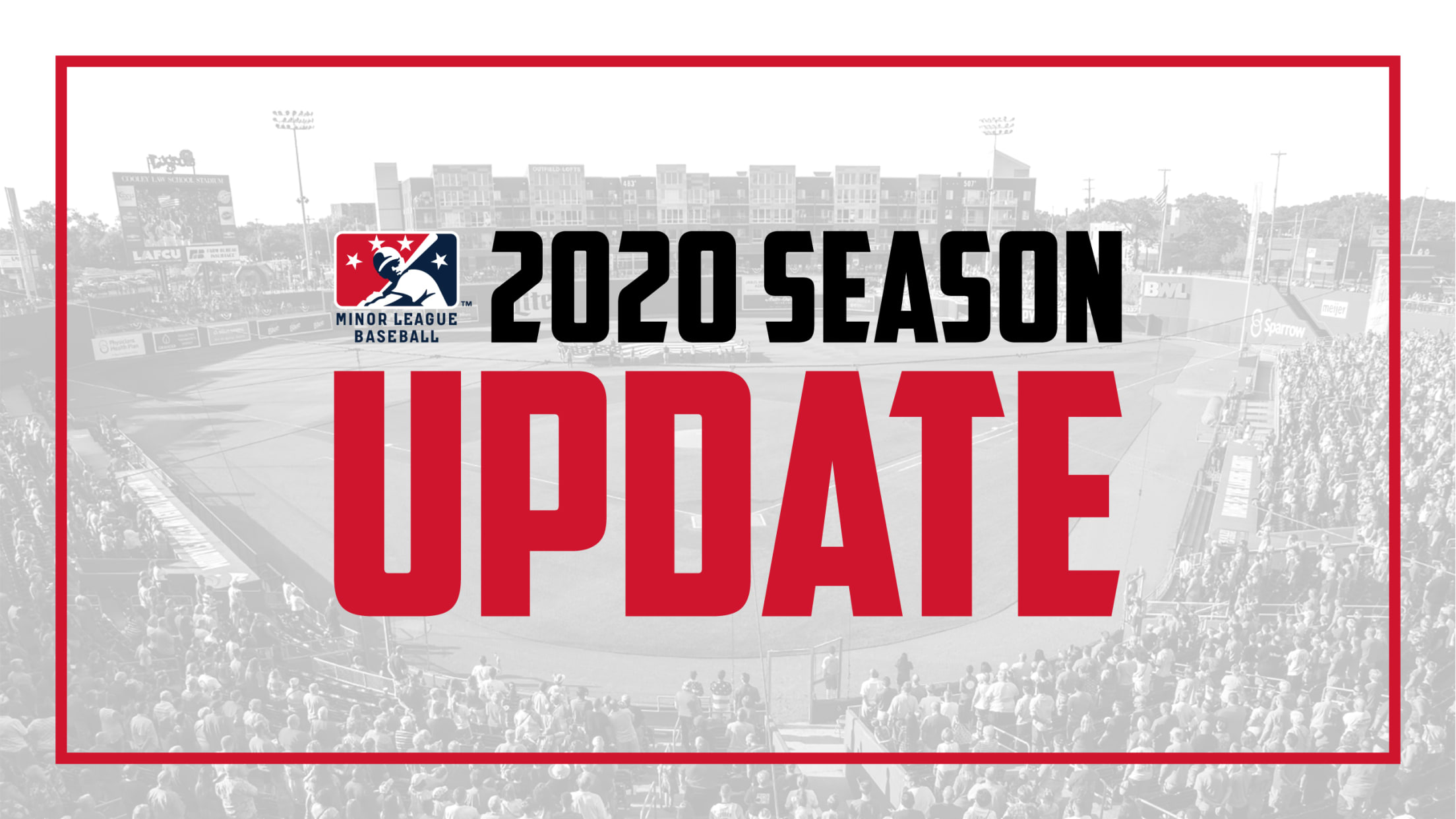 LANSING, Mich. - Lansing Lugnuts Owner Tom Dickson today issued the following statement regarding the news that the 2020 Minor League Baseball season will not be played. "We are disappointed that there will not be a 2020 Lugnuts season, but there were a lot of challenges and we understand why
LANSING, Mich. - Lansing Lugnuts Owner Tom Dickson today issued the following statement regarding the news that the 2020 Minor League Baseball season will not be played.
"We are disappointed that there will not be a 2020 Lugnuts season, but there were a lot of challenges and we understand why this decision was made. We've had a long partnership with the Toronto Blue Jays and look forward to continuing that affiliation with an exciting 2021 season.
About those challenges: For 24 consecutive seasons, over 300,000 fans each year attended Lugnuts home games. That streak ends this summer due to Covid-19. This has been a major economic hit to us and the countless other businesses in the Stadium District and our community as a whole. All of this has been out of our control.
Here is what we can control: We encourage baseball fans and non-fans alike to wear masks, socially distance, and take care of yourselves and our community. At Cooley Law School Stadium, we are working through the direction of the State of Michigan's health guidelines to keep everyone who walks through our gates and into our Nuts & Bolts retail store as safe and secure as possible.
We have already opened our field to high school travel baseball games. In the months to come, we plan on hosting the Lemonade League, Movie Nights, LAFCU Fireworks, Live Music and Labatt Blue Thirsty Thursdays, with Battle for the Mitten 3 between Michigan State and University of Michigan on Friday, October 9th, and the 7th Annual Beerfest at the ballpark awaiting us on Saturday, October 24th. These of course, are all pending the current climate of COVID-19 and state regulations.
All fans who have questions regarding tickets from the 2020 season or can access our Frequently Asked Questions and ticket policies HERE. We pledge to work to find the best solution for each and every one of our 2020 ticket-holders as we move onward to 2021.
Most of all, we are thinking of you, our fans. When we reached out to ask what you missed most about Lugnuts baseball, the consensus answer was "Everything!" We feel the same way. We look forward to safely hosting you for non-Lugnuts events throughout the rest of this year, and then celebrating the return of Lugnuts baseball to Mid-Michigan with you next year. Now and always: Go Nuts!"
# # #