Movies at the Ballpark FAQ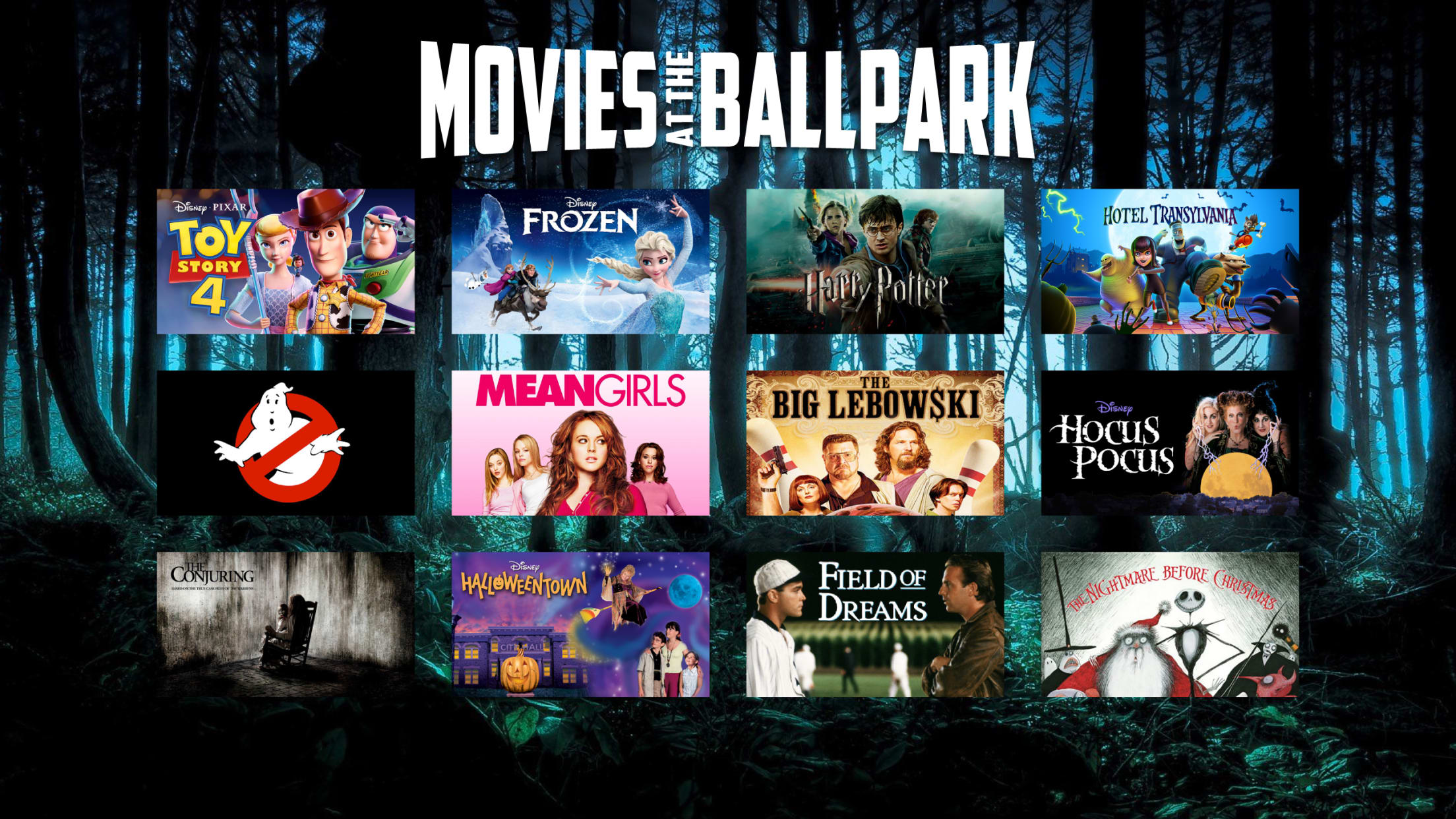 What kind of safety measures are in place for these events? A: Guest safety and facility cleanliness are of the utmost importance. Guests are subjected to a health screening and temperature check before entering the facility. Each guest will receive a direct screening sent to the email used to purchase
What kind of safety measures are in place for these events?
A: Guest safety and facility cleanliness are of the utmost importance. Guests are subjected to a health screening and temperature check before entering the facility. Each guest will receive a direct screening sent to the email used to purchase tickets. QR codes with the screening will also be available at the stadium to fill out. Restrooms, concessions and seats are sanitized before, during and after each event.
What about social distancing inside the facility?
A: Social distancing is in effect for seating on the field, in the seats and concourse. Field plots are spaced 6 to 10 feet apart, and guests are seated with 6 feet+ in the seating bowl.
What is your mask policy?
A: Masks are required to enter the stadium and must be worn at all times. Masks may only be removed when guests have reached their seated location. No exceptions. Guests who do not follow the mask protocols will be asked to leave the facility.
Where do we enter the facility?
A: Guests will enter at the East Gate in front of the stadium, located to the right of Nuts & Bolts. This is the gate directly across from the Stadium District apartments and closest to Larch Street.
What about Food and Beverage?
A: Concessions will be open behind Section L. Outside food and beverage is not allowed.
I have purchased seating on the field – what should I expect?
A: Each field plot is roughly 12 feet by 12 feet. These include five tickets. Blankets are allowed, but no chairs will be permitted on the field.
Will tickets be available on the day of the event?
A: Unless sold out prior, the Lugnuts Box Office will be open before each event for ticket sales. We encourage guests to purchase their tickets online at https://www.milb.com/lansing/tickets/single-game-tickets.
What if the event gets cancelled or rained out?
A: In the event of a cancellation, tickets can be exchanged for any other event on the October calendar. Refunds may also be issued. To request a refund, please email [email protected].
*
Thank you, and Go Nuts for Movies at the Ballpark!
# # #