Elite Astros have reinforcements ready
Tucker, Reed among prospects available for sustained success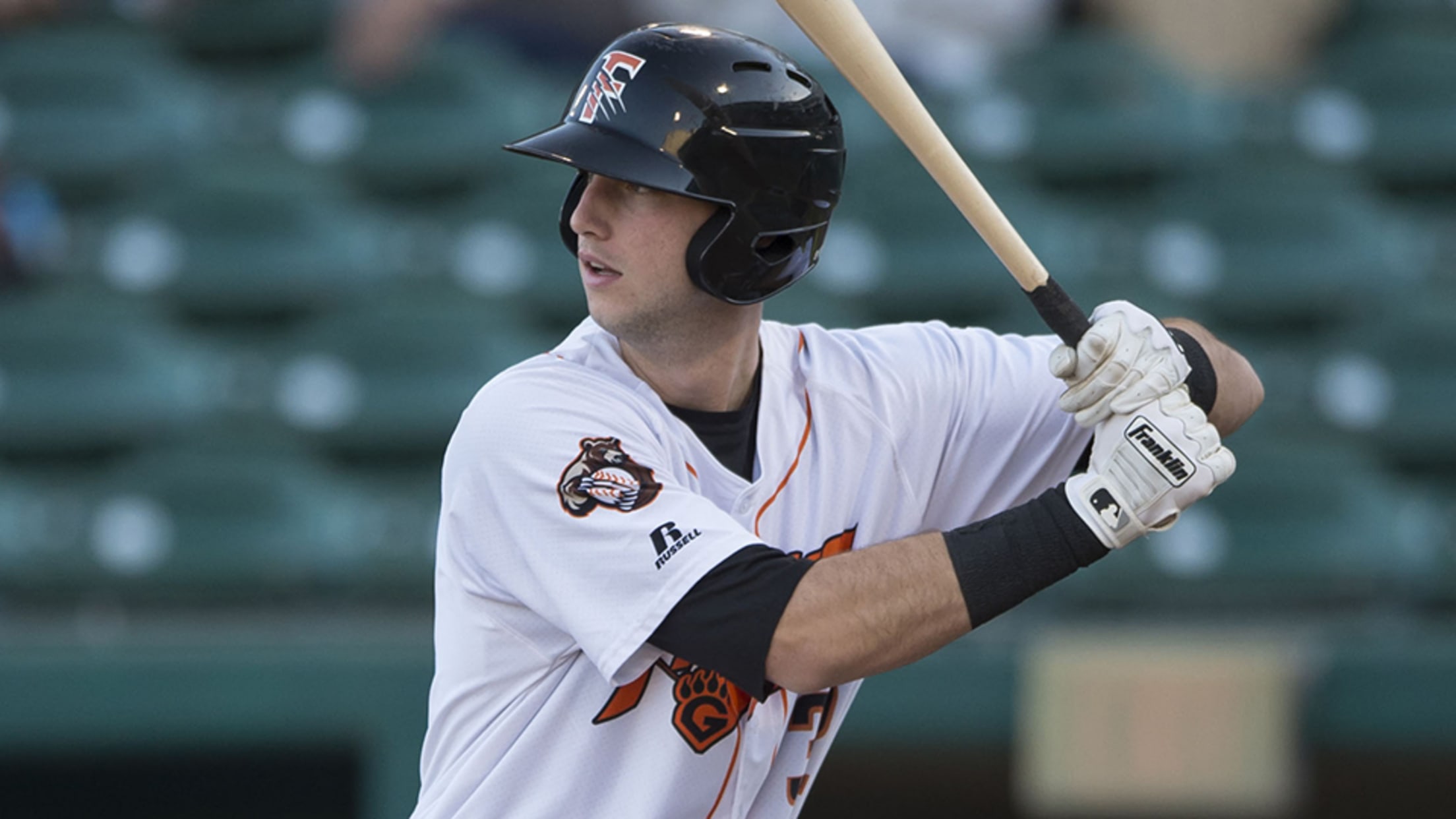 Each offseason, MiLB.com goes position by position across each system and honors the players -- regardless of age or prospect status -- who had the best seasons in their organization. Click here to locate your favorite club.There is such a thing as a good problem, and the Astros have plenty
Texas League playoff preview
Peters, Tulsa face Arkansas; Corpus, San Antonio meet in South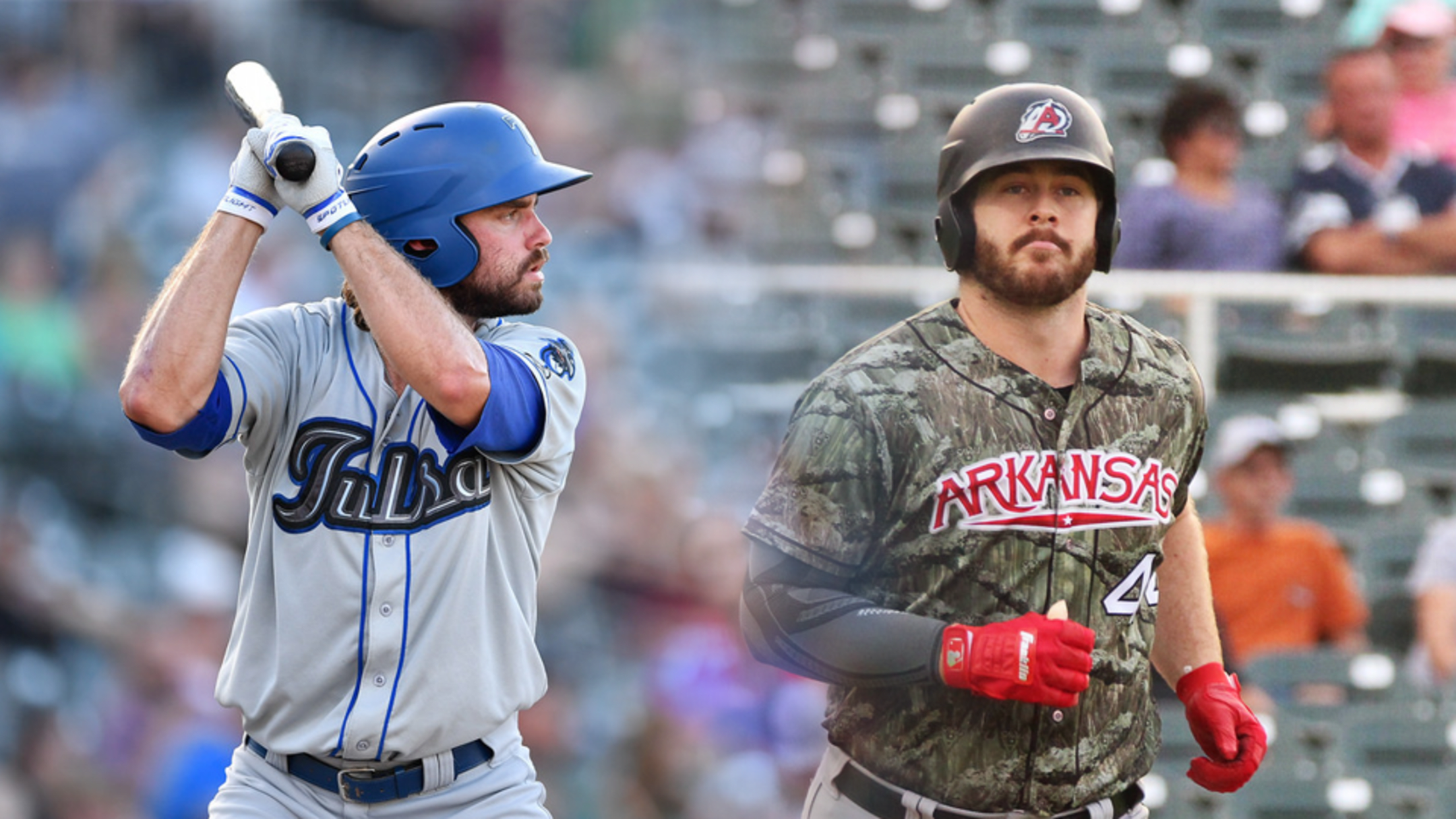 One thing's for certain in the Texas League playoffs -- there will be a different champion for the first time in five years.The Midland RockHounds' record-breaking string of four consecutive titles came to an end when they failed to qualify for this year's playoffs, which begin Wednesday in Arkansas and
Riders Win Series, Stay in Hunt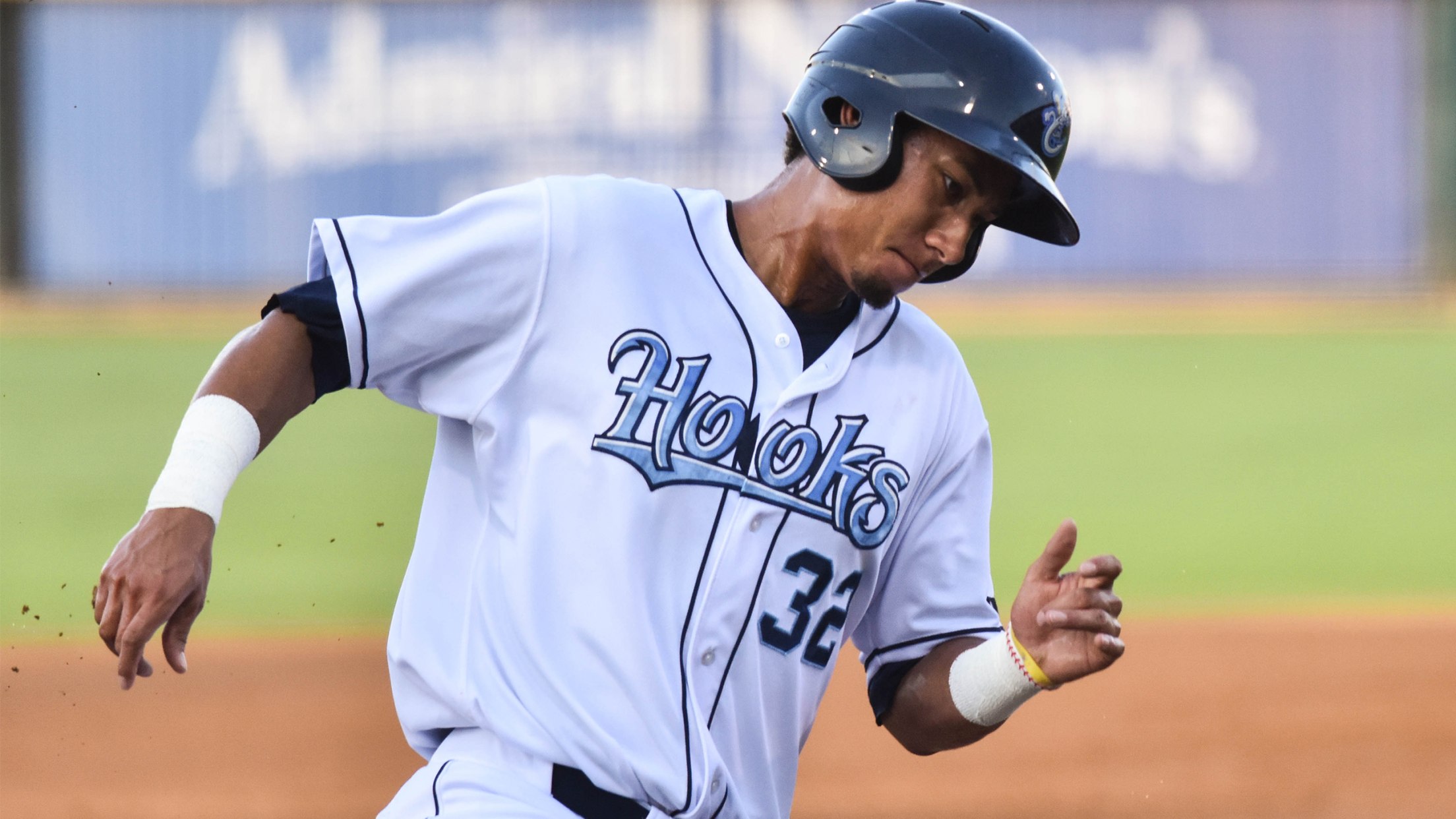 FRISCO - The RoughRiders staved off elimination Friday night by edging Corpus Christi, 5-4, before 11,837 fans at Dr Pepper Ballpark.The Hooks (37-29, 80-55) are 1.5 games ahead of Frisco (36-31, 60-77) with three to play in the Texas League South second-half race.
Award winners, prospects top Texas list
Curletta, Allen joined by Tatis, Luzardo as end-of-season All-Stars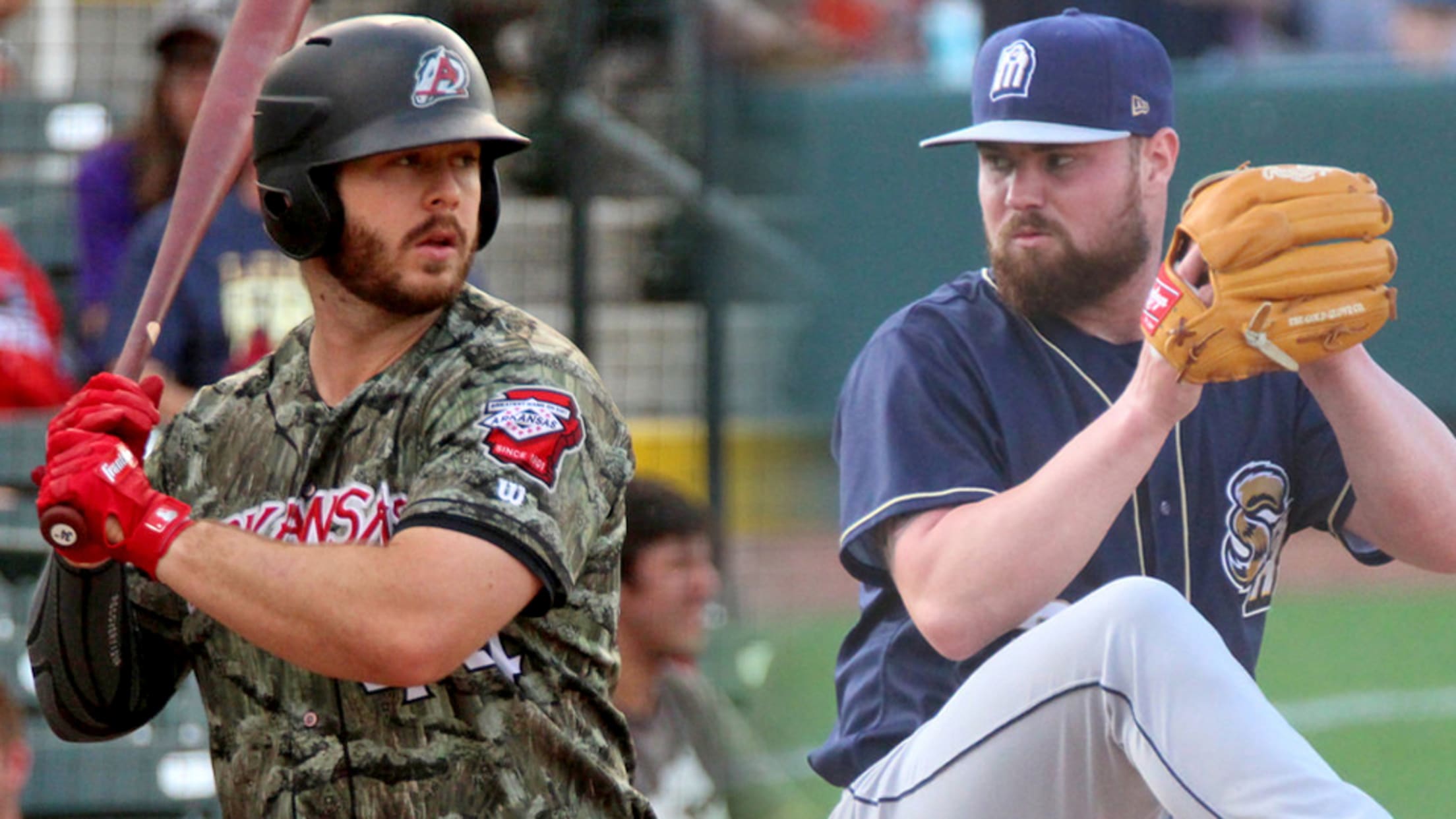 The Texas League announced its top two award winners Wednesday. A day later, it filled out the rest of the All-Star lineup.Player of the Year Joey Curletta and Pitcher of the Year Logan Allen are joined by top-100 prospectsFernando Tatis Jr. and Jesus Luzardo on the 2018 Texas League end-of-season
Hooks Land Trio on TL All-Star Team
Hartman, Martin, and Cesar Named to Postseason Honor Squad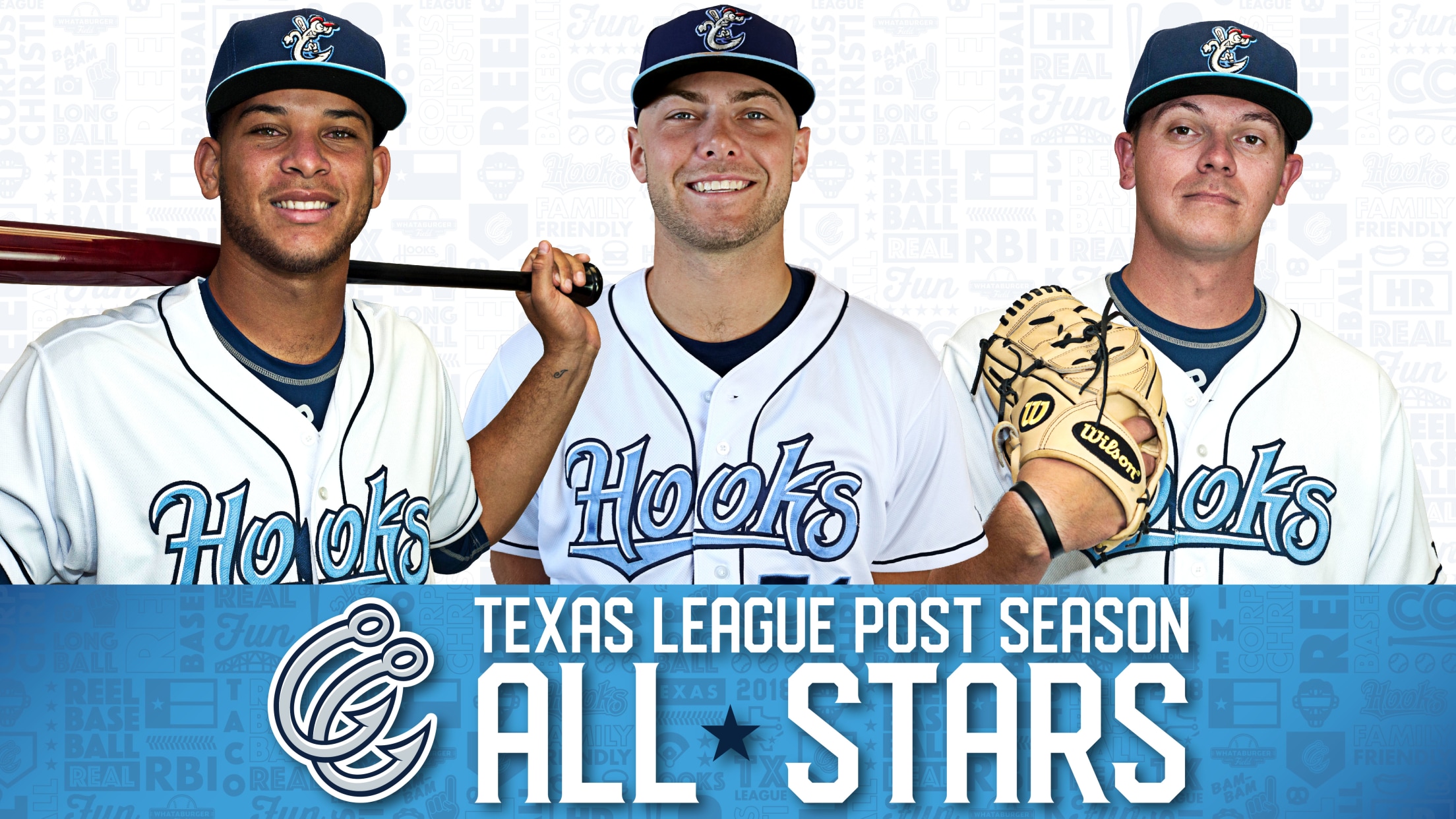 CORPUS CHRISTI - Pitchers Ryan Hartman and Corbin Martin and third baseman Randy César represent Corpus Christi on the 2018 Texas League Postseason All-Star Team. The roster was revealed by league president Tim Purpura this afternoon.2018 Texas League Postseason All-StarsHartman, who is scheduled to start tonight in Frisco, is 10-4
Hooks Battle Back to Secure Series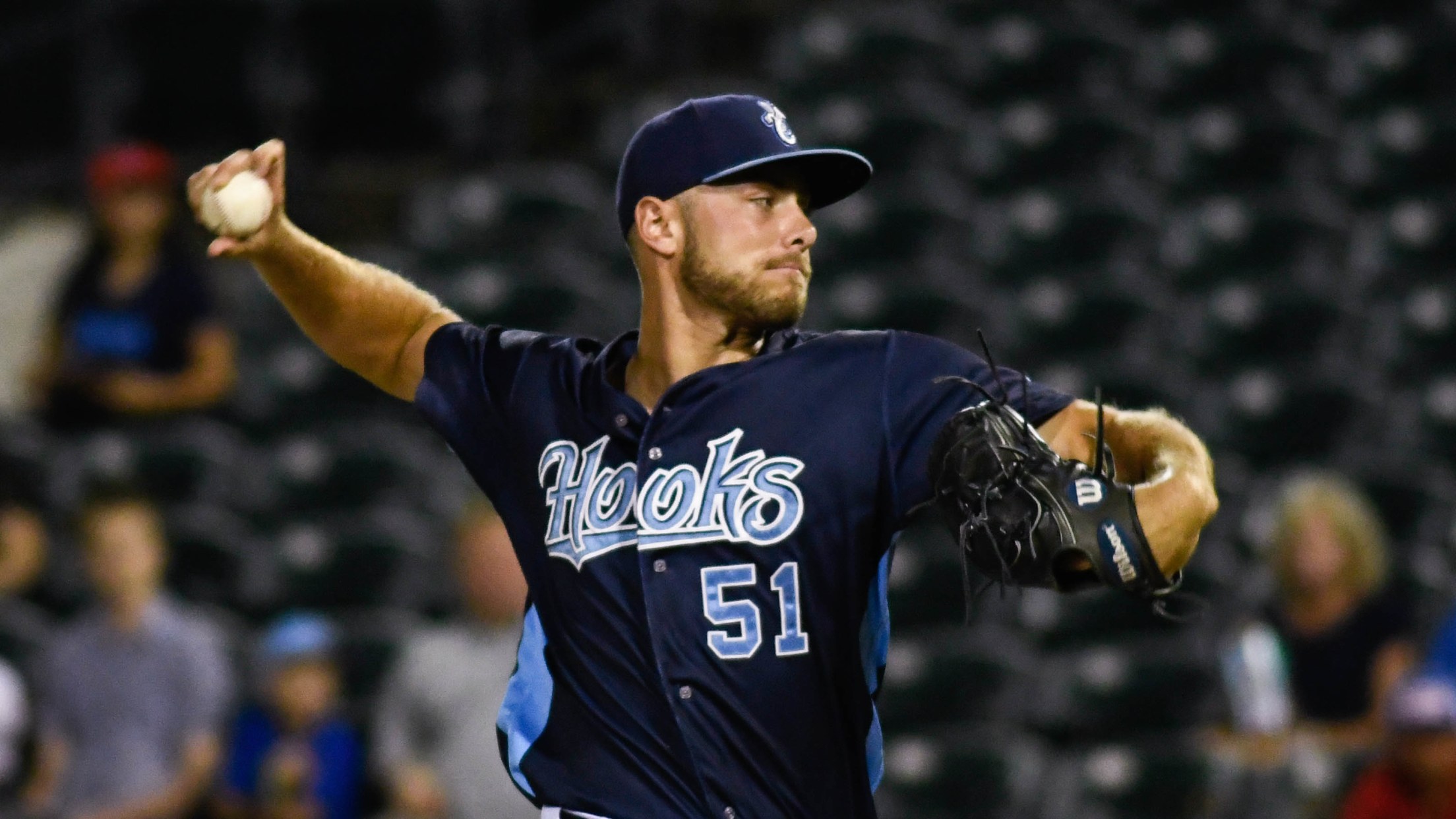 CORPUS CHRISTI - Corbin Martin carried a perfect game into the seventh Tuesday night, while his Hooks engineered a two-out eighth inning rally to beat the Missions, 5-4, securing a series win at Whataburger Field.Corpus Christi (24-15, 67-41) has won four in a row.Following an hour-and-45-minute rain delay, Martin retired
Valdez Dominates Missions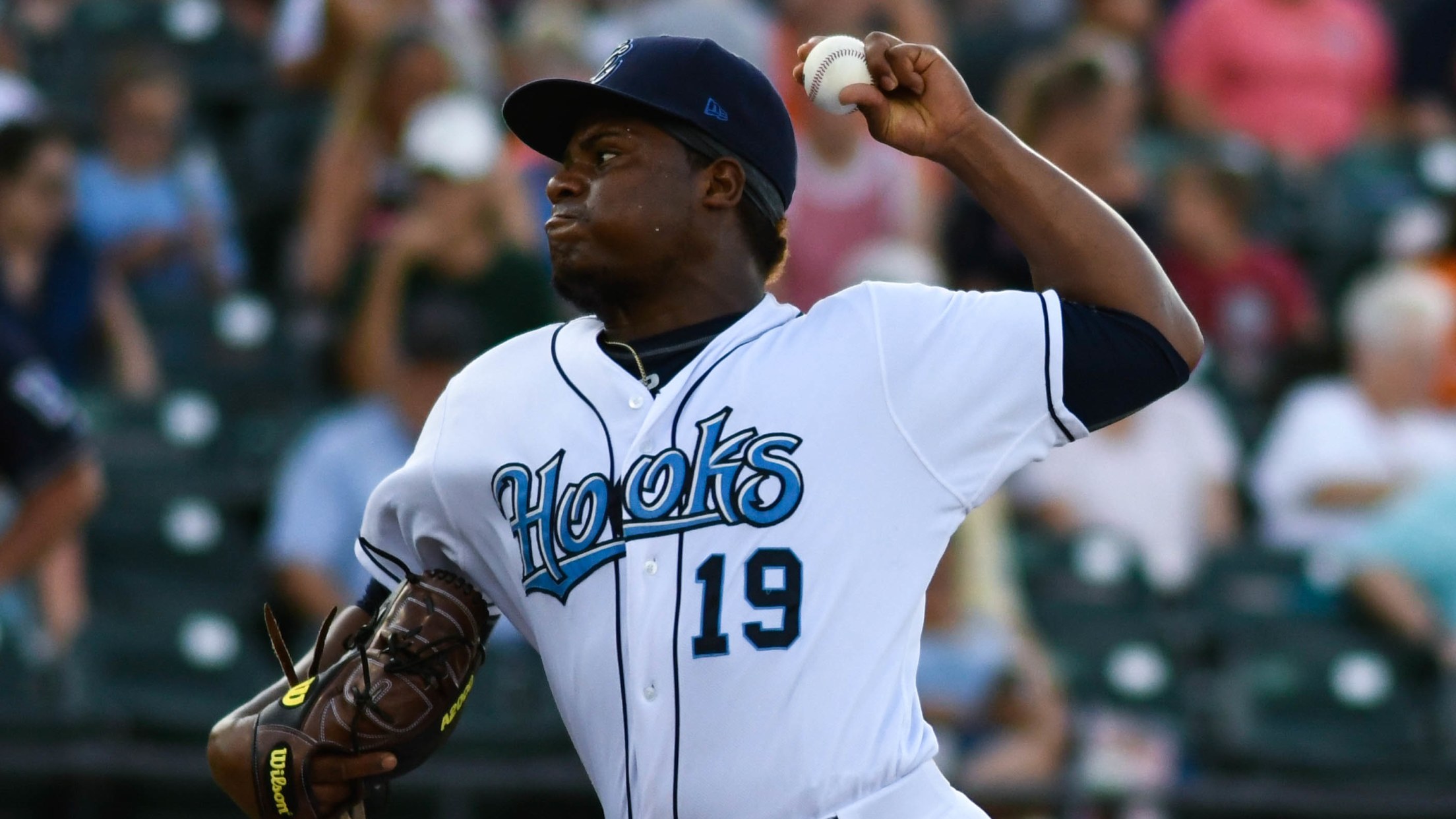 CORPUS CHRISTI - Framber Valdez struck out a career-best 12 batters Monday night, leading the Hooks to a 3-0 victory over the Missions in the series opener at Whataburger Field.Corpus Christi (23-15, 66-41) notched its eighth shutout victory of the season. The Hooks have now won three in a row.Valdez
Riders Take Back-&-Forth Affair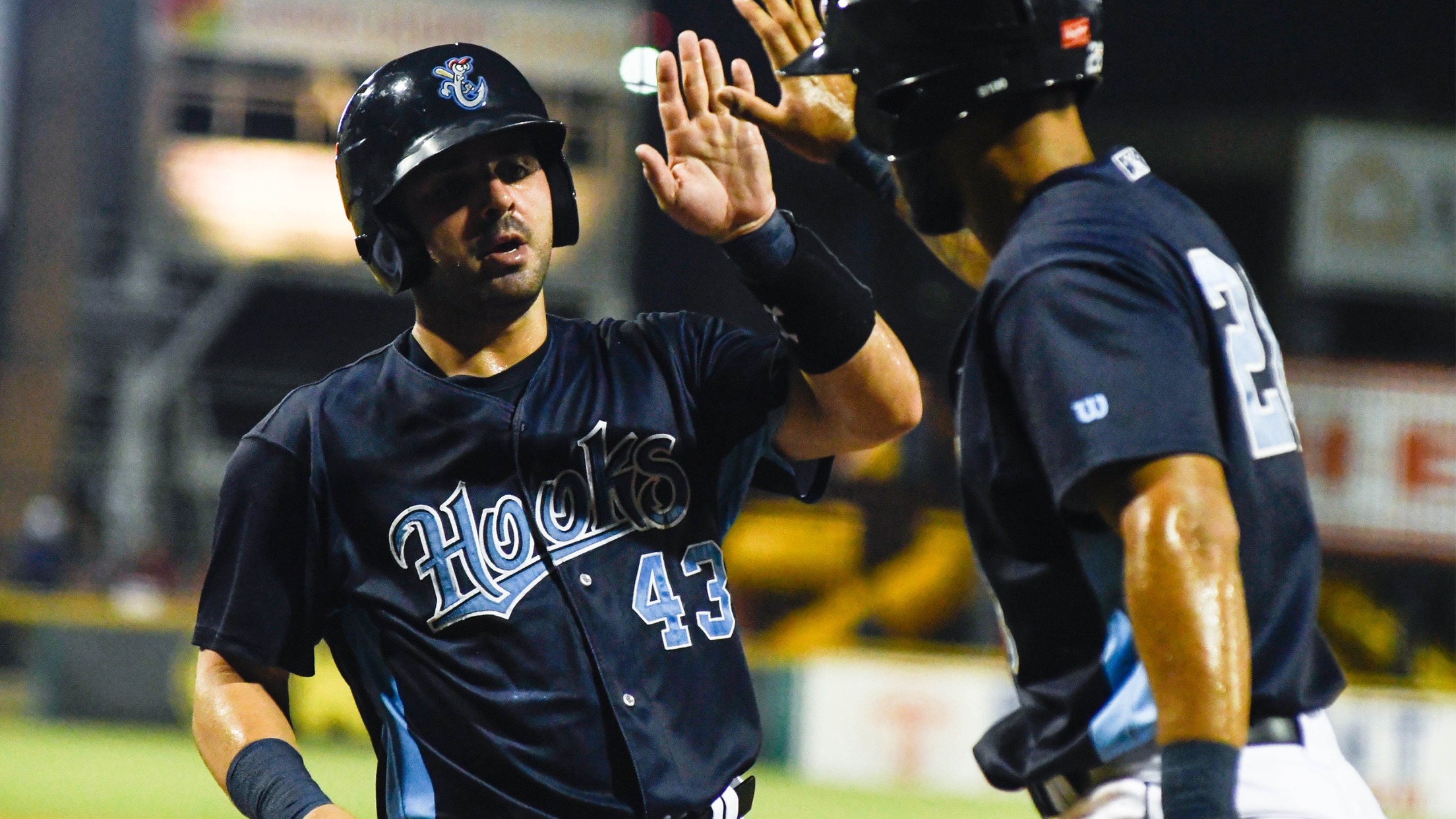 CORPUS CHRISTI - The RoughRiders plated three ninth-inning runs Sunday night en route to a 9-7 victory over the Hooks in the series opener at Whataburger Field.Frisco (14-9, 38-55) racked up 18 hits and went 7-for-16 with men in scoring position, handing the Hooks just their third loss in the
Hooks Nail Naturals in Ninth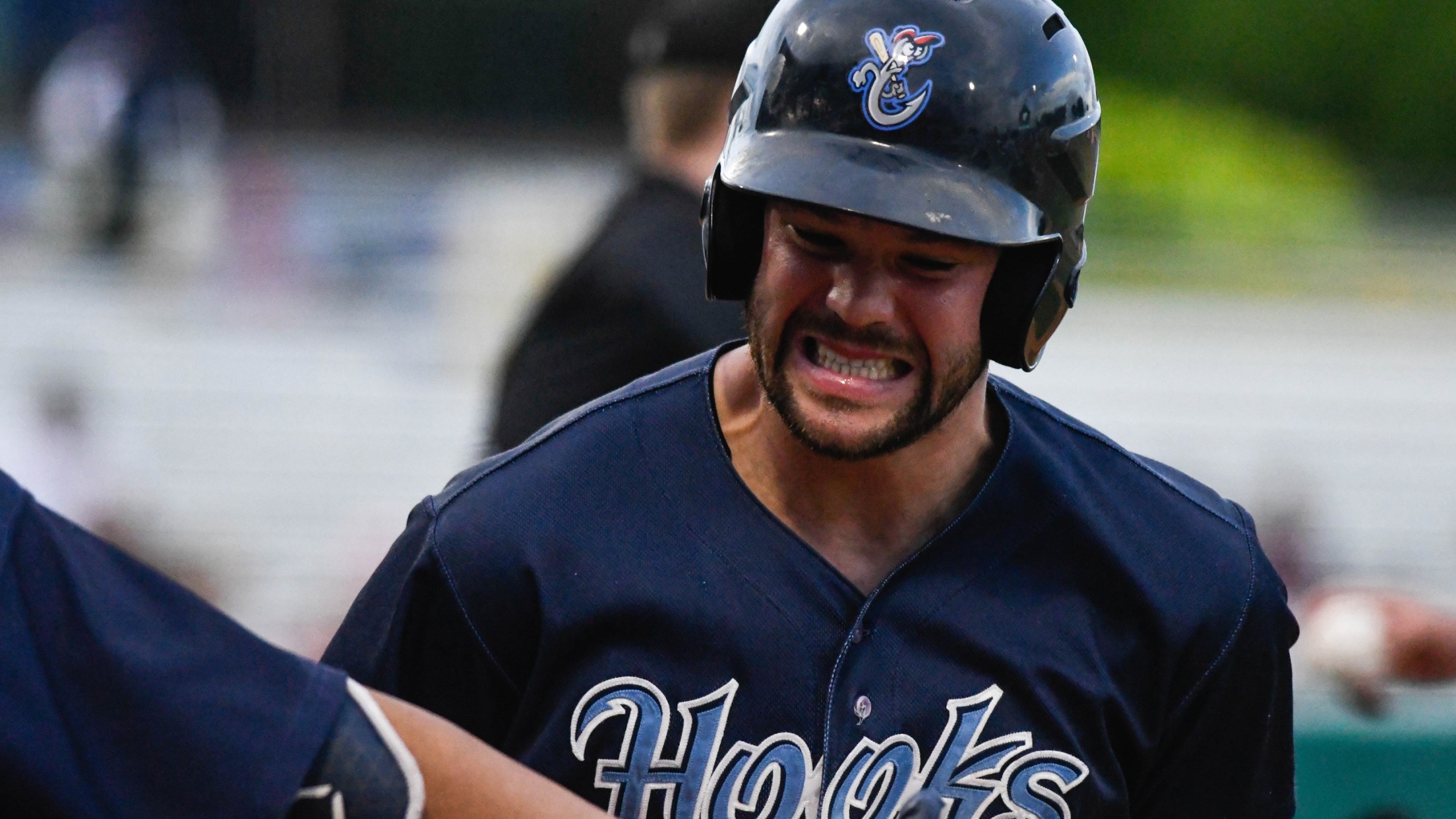 SPRINGDALE, AR - Back-to-back home runs by Yordan Alvarez and Lorenzo Quintana capped a six-run ninth inning Monday night as the Hooks roared to a 7-2 come-from-behind win over the Naturals at Arvest Ballpark.Corpus Christi (8-3, 51-29), now 3-2 on the road trip, will shoot for the series sweep Tuesday
Travs Walk Off with Win, Snap Cesar's Hit Streak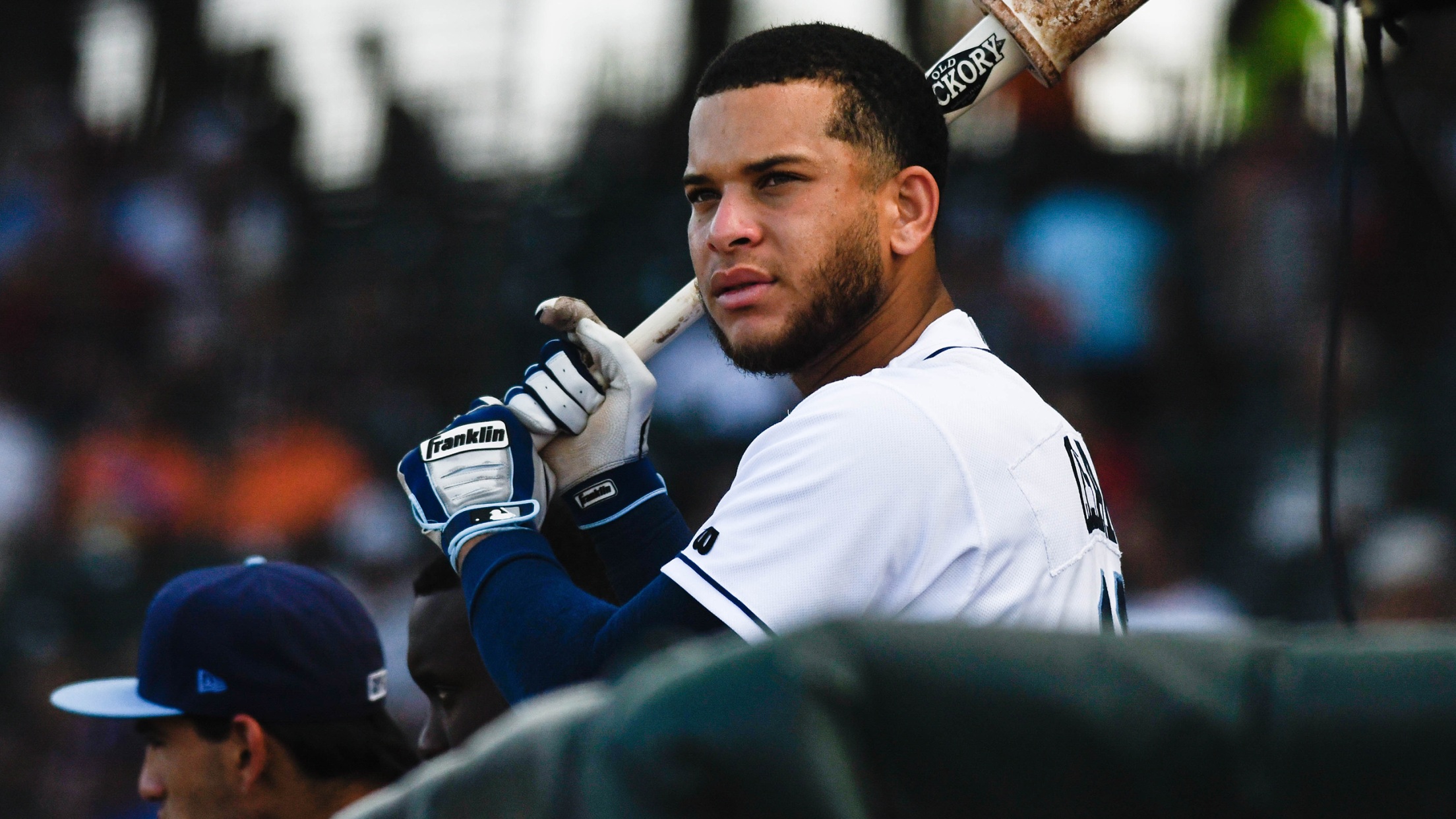 NORTH LITTLE ROCK - Arkansas mustered a pair of ninth-inning runs Friday night to beat Corpus Christi, 2-1, before a crowd of 7,108 fans at Dickey-Stephens Park.In addition to the Hooks (5-3, 48-29) enduring their third consecutive defeat, third baseman Randy César went 0-for-4, ending his Texas League record hitting
Cesar extends hit streak to 42 games
Corpus Christi All-Star collects double, two singles in loss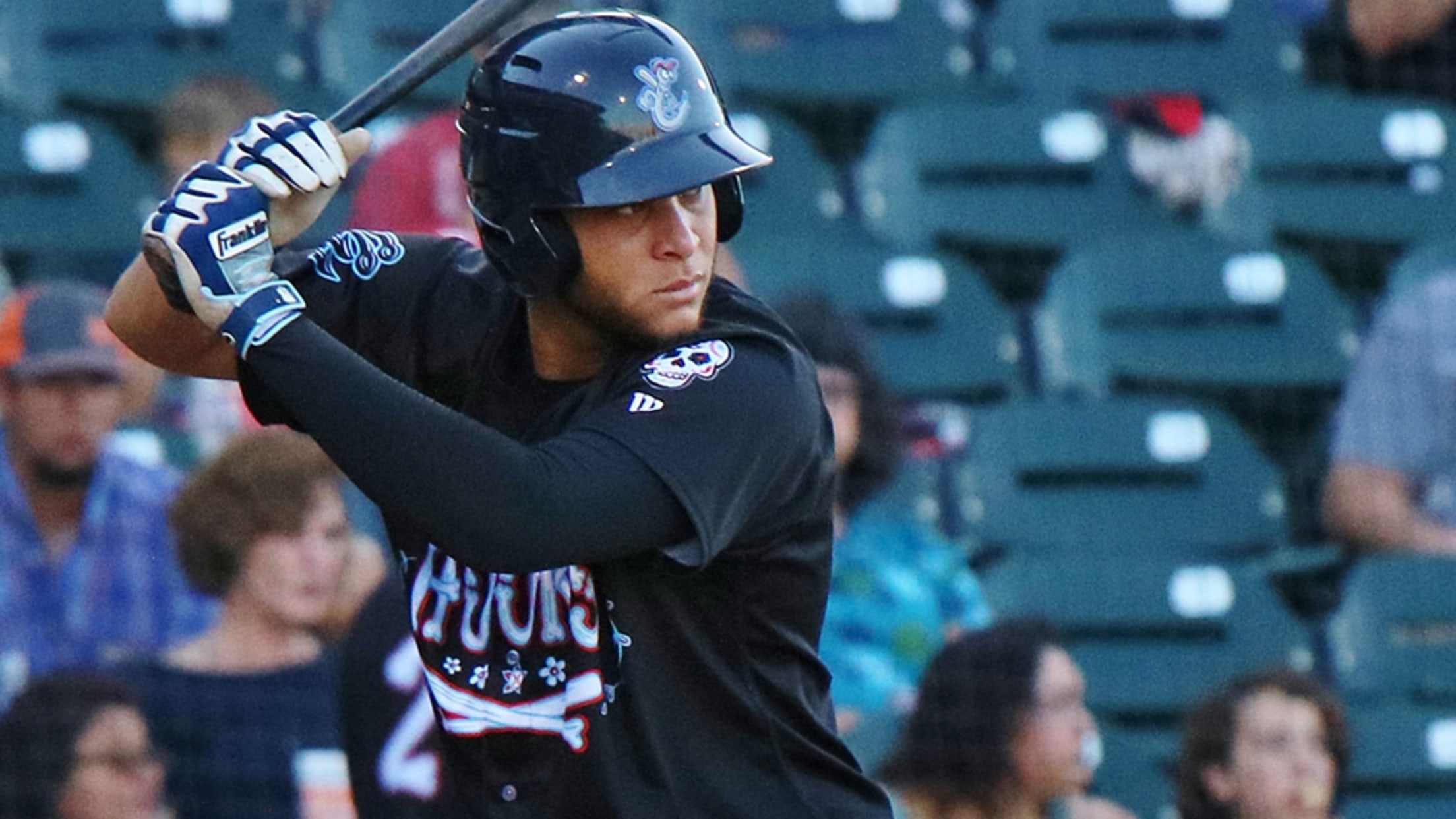 Randy César's hit streak now matches Jackie Robinson's legendary number. The Astros prospect, who has hit safely in 42 consecutive games, singled in his first at-bat in the first inning to squelch any drama immediately. He went 3-for-4 in Corpus Christi's 2-0 loss to Arkansas on Thursday at Dickey Stephens Park. 
Travs Spin Shutout in Series Opener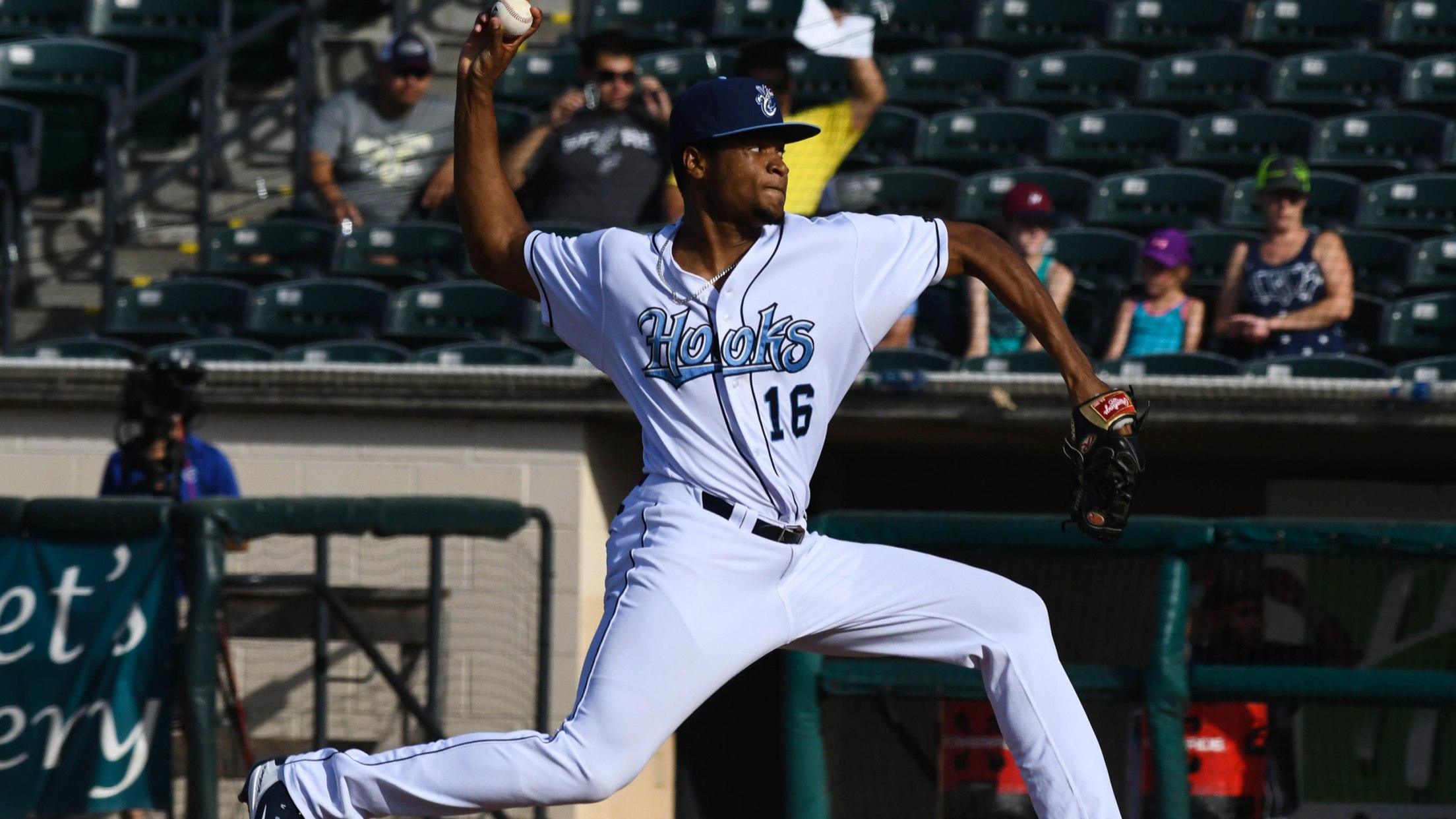 NORTH LITTLE ROCK - A strong start by Anthony Misiewicz and shutdown relief pitching enabled the Travelers to blank Corpus Christi, 2-0, in Thursday's series opener at Dickey-Stephens Park.The Hooks (5-2, 48-28) have lost back-to-back ballgames for the first time since May 24-25.
Hooks Sweep TL Weekly Awards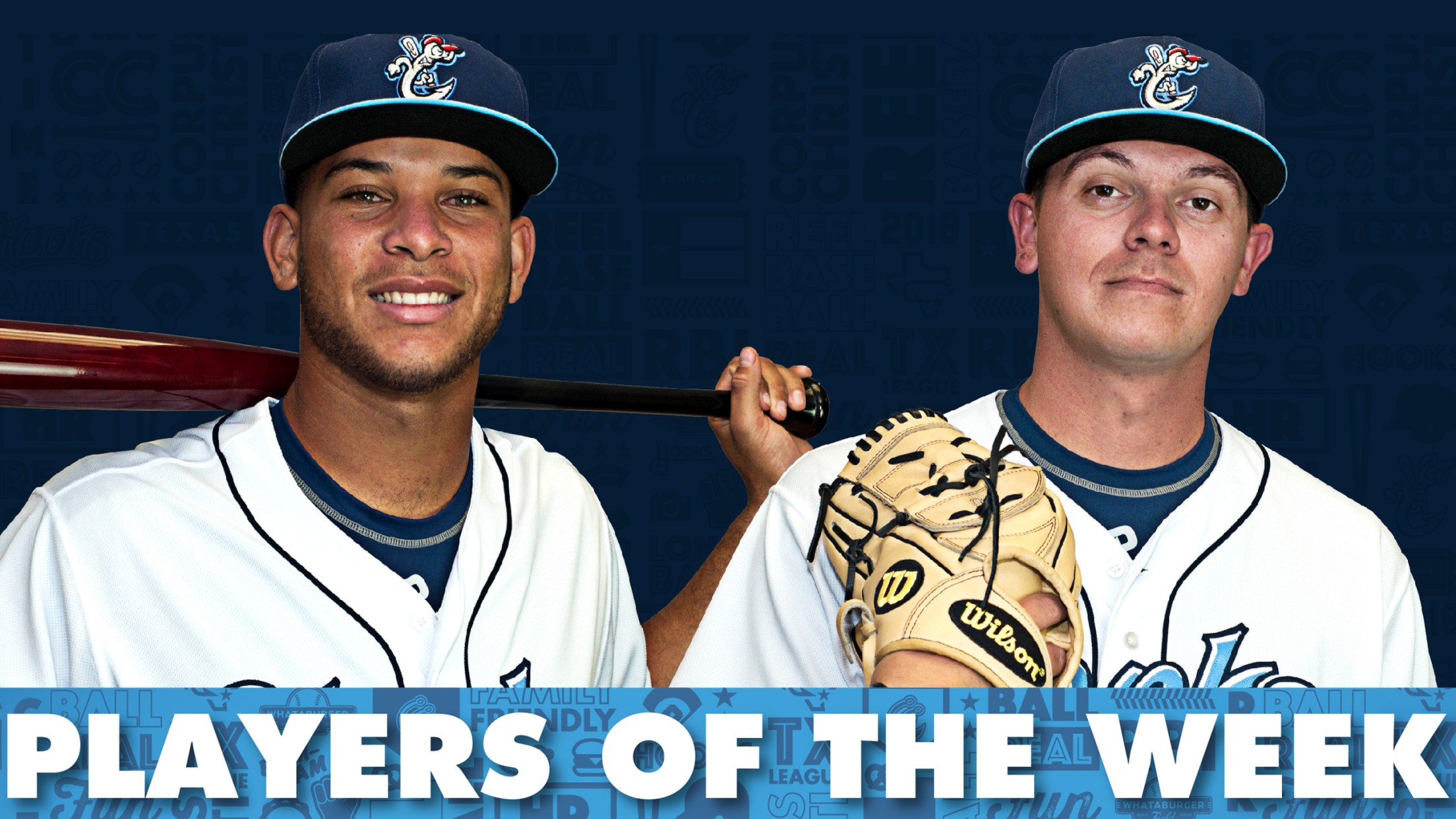 CORPUS CHRISTI - Left-handed pitcher Ryan Hartman and third baseman Randy César are the Texas League Players for the Week for June 18-24.This marks the second time this season Corpus Christ swept the circuit's weekly honors. Cesar and lefty Cionel Pérez were recognized May 14-20.
Lowe rides power binge to Player of the Week
Rays' No. 14 prospect belted five homers over four-game stretch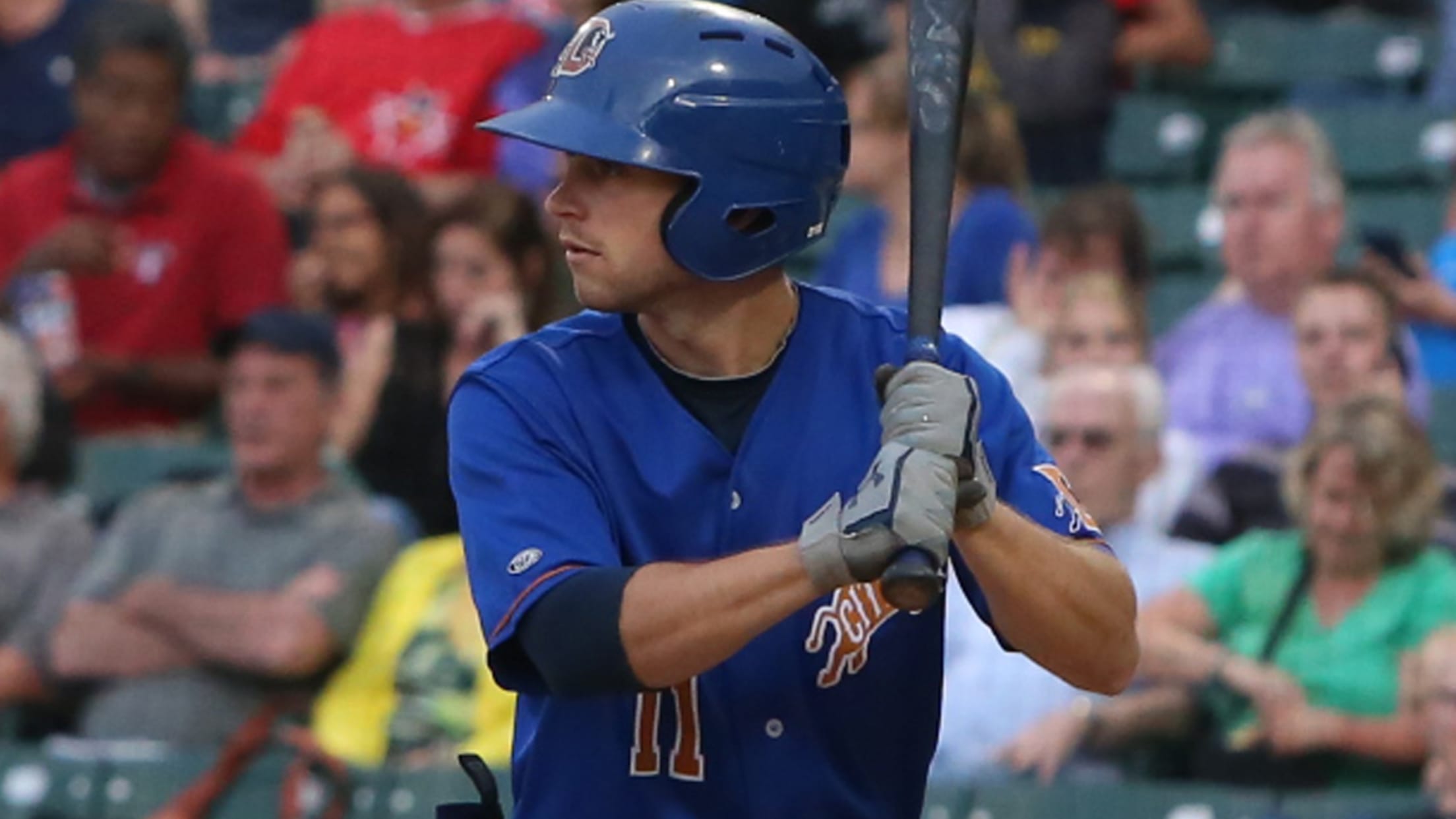 Brandon Lowe's blistering week brought him back to a fundamental feeling about sports. "It's been a blast," he said. "Baseball's a lot of fun when you're doing well."
Frisco Rides Big Fifth, Avoids Sweep
Hooks win streak snapped at 10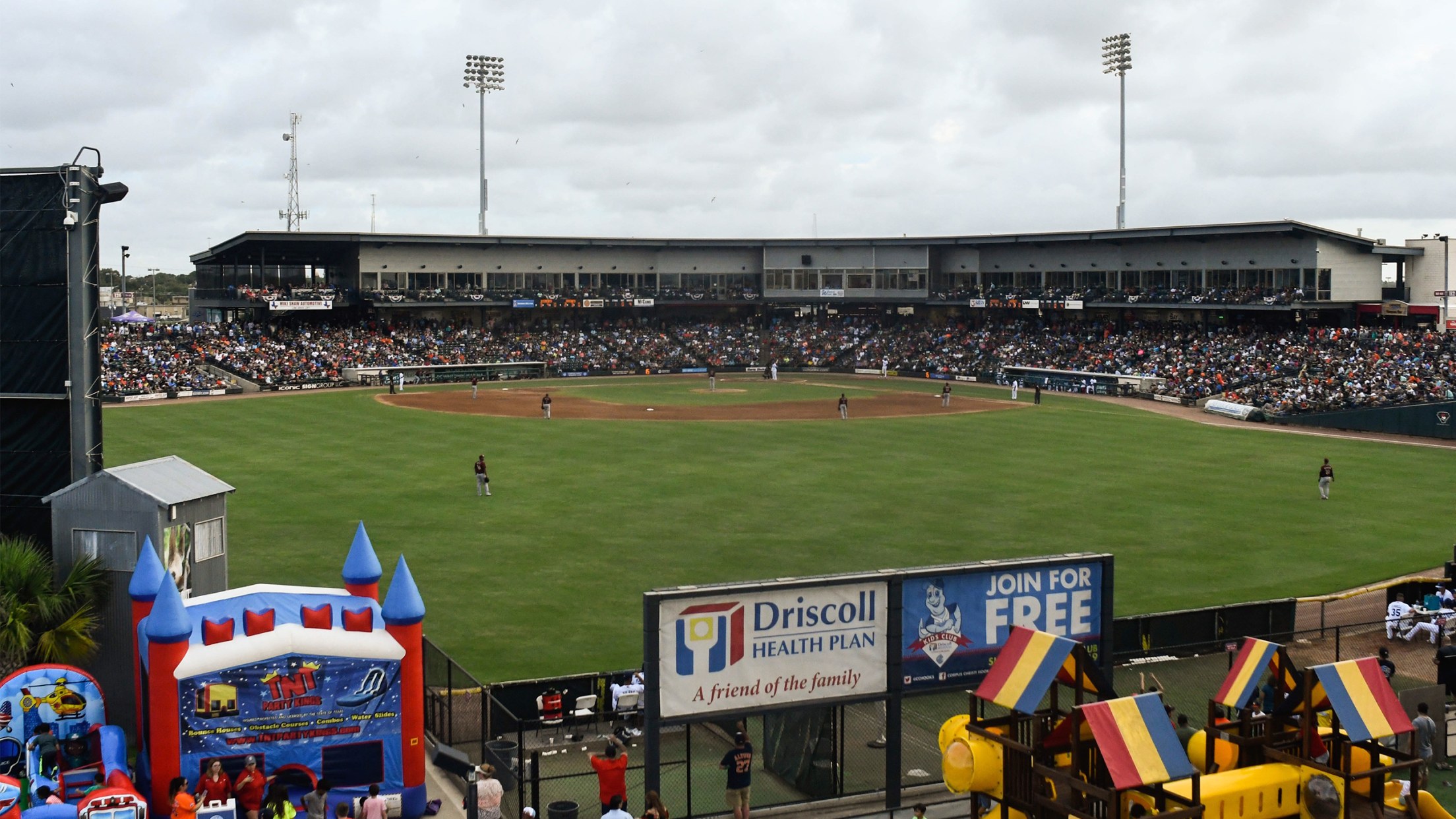 CORPUS CHRISTI - The RoughRiders sent nine men to bat and scored five runs in the fifth inning Sunday evening as Frisco salvaged the series finale with 9-4 victory over Corpus Christi before a Whataburger Field record crowd of 10,446.All fans through the turnstiles Sunday night received Official Astros World
Shutout Sends Hooks to Ninth Straight Win
Cesar extends hit streak to 39 games with a ninth-inning triple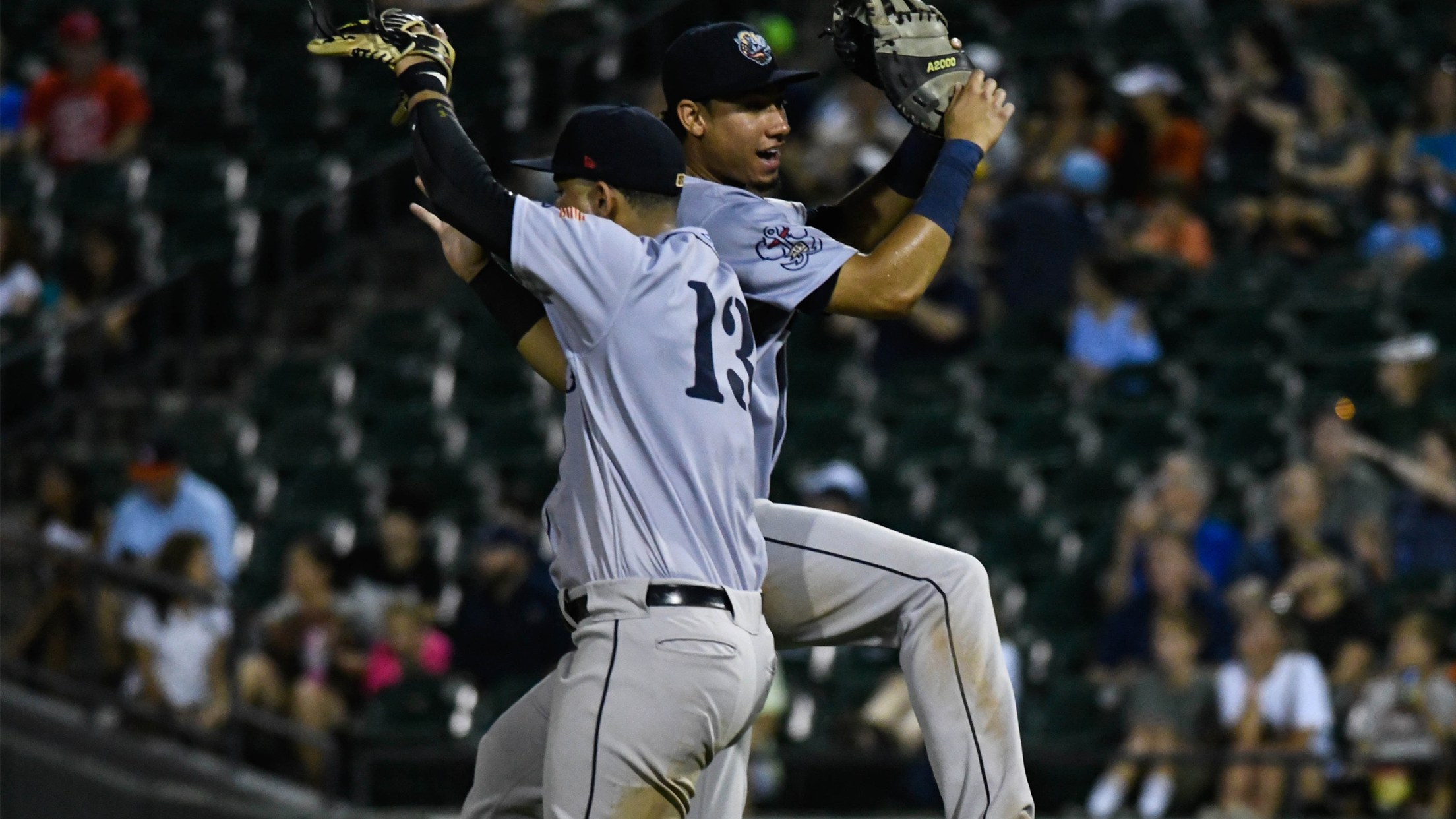 CORPUS CHRISTI - Eduardo de Oleo belted a two-out, two-run home run in the fifth inning Friday night, and the Hooks, led by Framber Valdez and Cionel Pérez, blanked Frisco, 4-0, before 5,110 fans at Whataburger Field.Corpus Christi (4-0, 47-26) has now penned a shutout in three of the last
Cesar sets Texas League hit streak mark
Astros infield prospect hits safely in 38th straight game for Hooks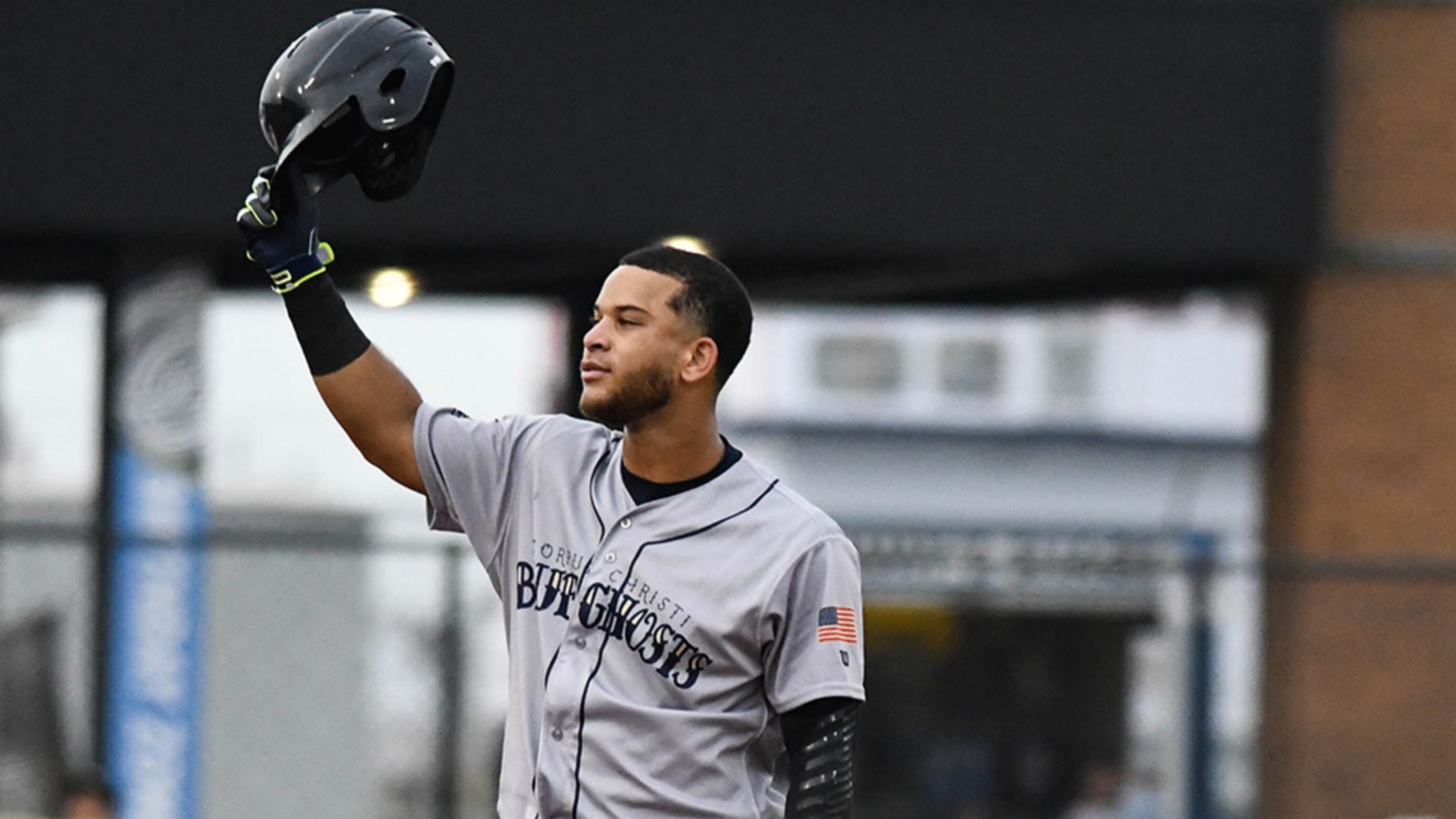 A record that stood for nearly 50 years on a 130-year-old circuit fell quickly Thursday.Double-A Corpus Christi's Randy César doubled on the first pitch he saw from Frisco right-hander Tyler Wagner to extend his hitting streak to 38 games, topping the previous Texas League mark set in 1969 by Bobby
Hooks' Cesar runs hit streak to 37 games
Astros prospect matches Texas League record to back Hartman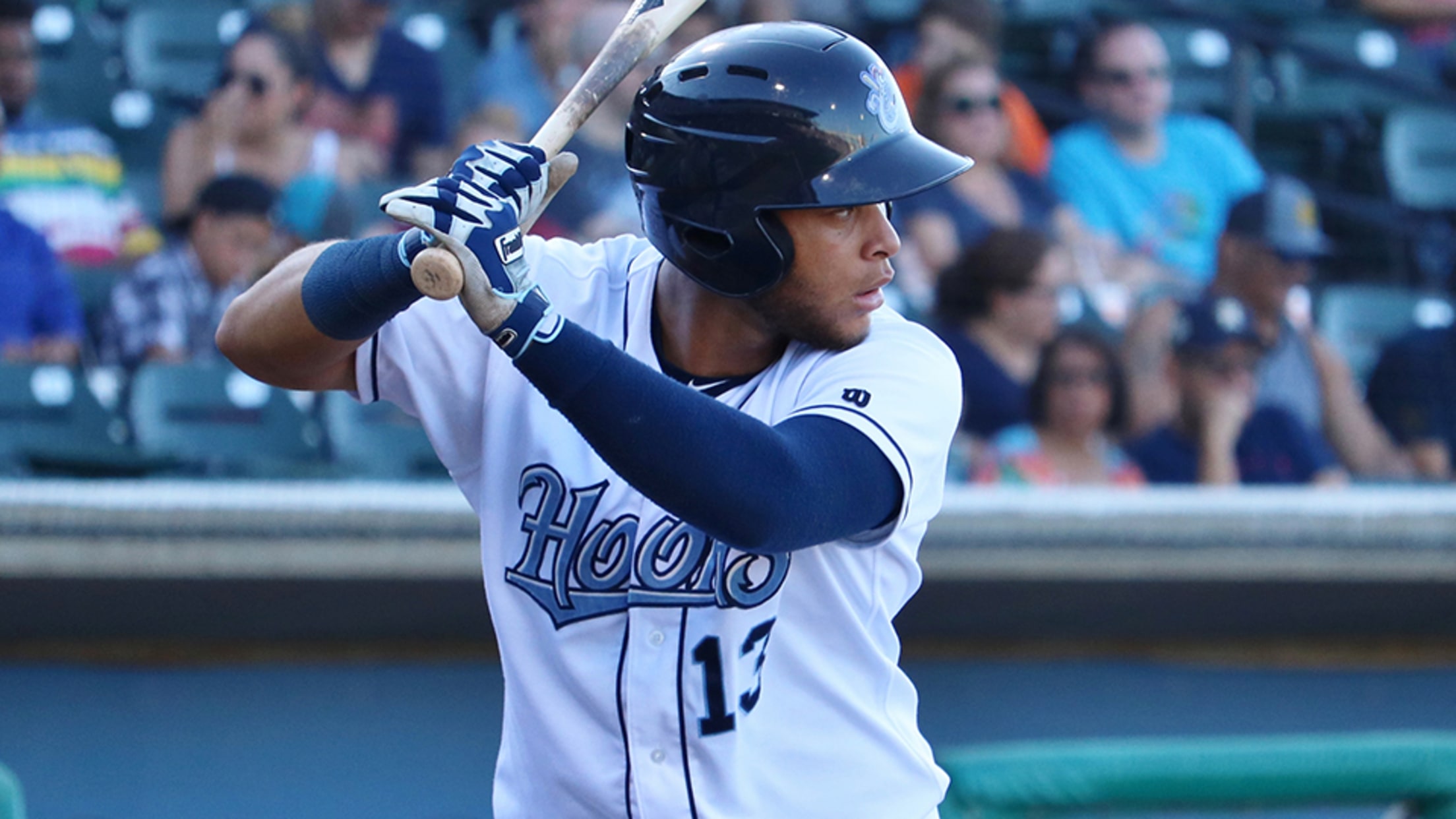 Randy César cemented his place in the 130-year history of the Texas League on Wednesday night, but his accomplishment proved even more crucial in the moment.The Astros prospect singled in the lone run in Double-A Corpus Christi's 1-0 victory over San Antonio, extending his hitting streak to a Texas League
Hooks Edge Hounds in Opener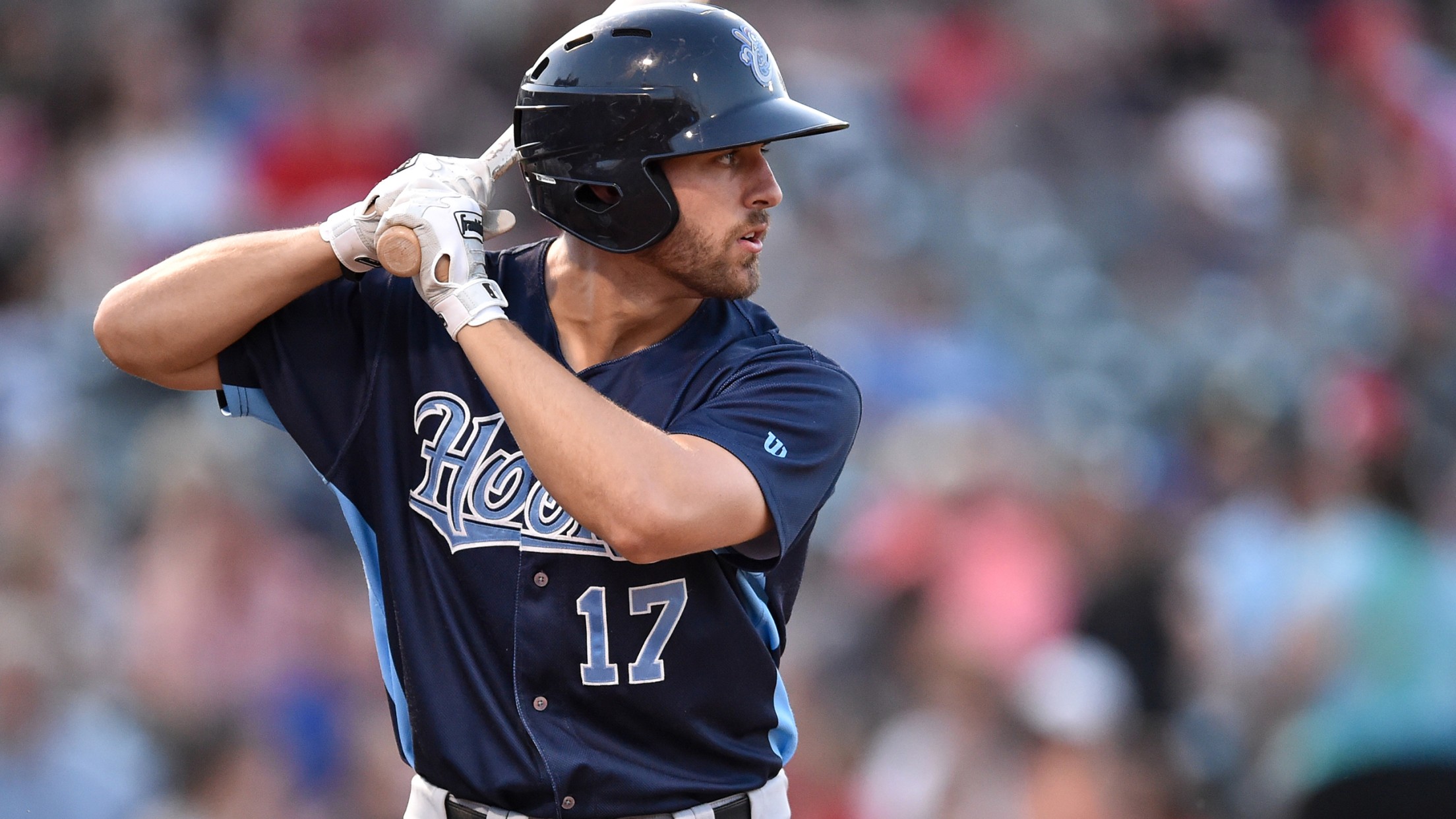 MIDLAND - A two-out RBI single by Jamie Ritchie in the eighth inning Wednesday night was the difference in Corpus Christi's 4-3 win over the RockHounds before 3,181 fans at Security Bank Ballpark.With San Antonio's extra-inning triumph over Frisco, the Hooks (39-26) remain two games back of the Missions with
Whitley cruises in debut, Cesar hits big 3-0
Top Astros prospect back in style; infielder extends streak at plate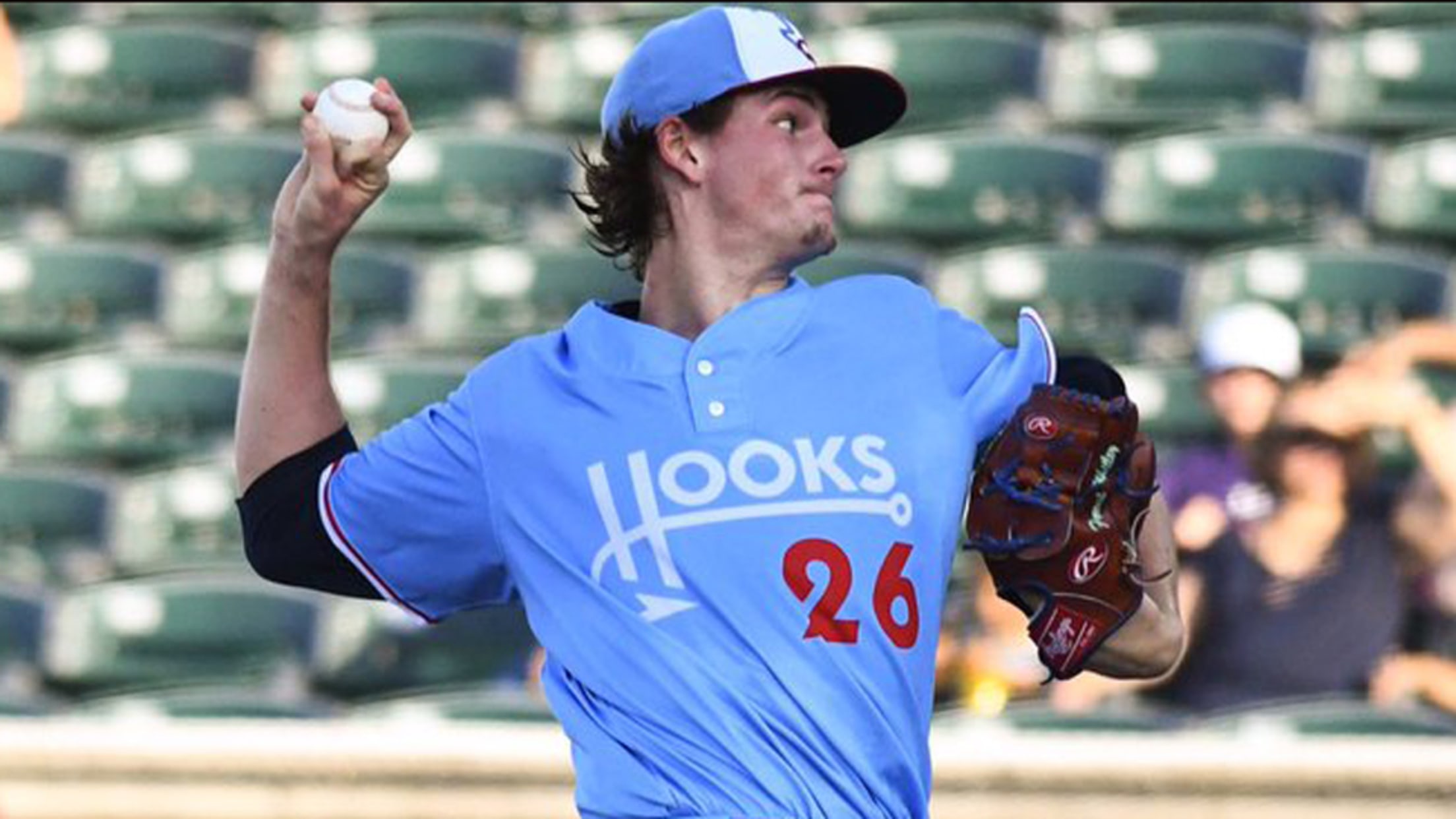 Double-A Corpus Christi can put a star next to Friday's date in the calendar.Forrest Whitley, the Astros' top prospect, turned in four scoreless frames in his season debut and Randy César extended his hitting streak to a Minor League-best 30 games as the Hooks routed the Frisco RoughRiders, 11-1, at
Hooks Start Stand with a Bang
Cesar matches club record by extending hit streak to 27 games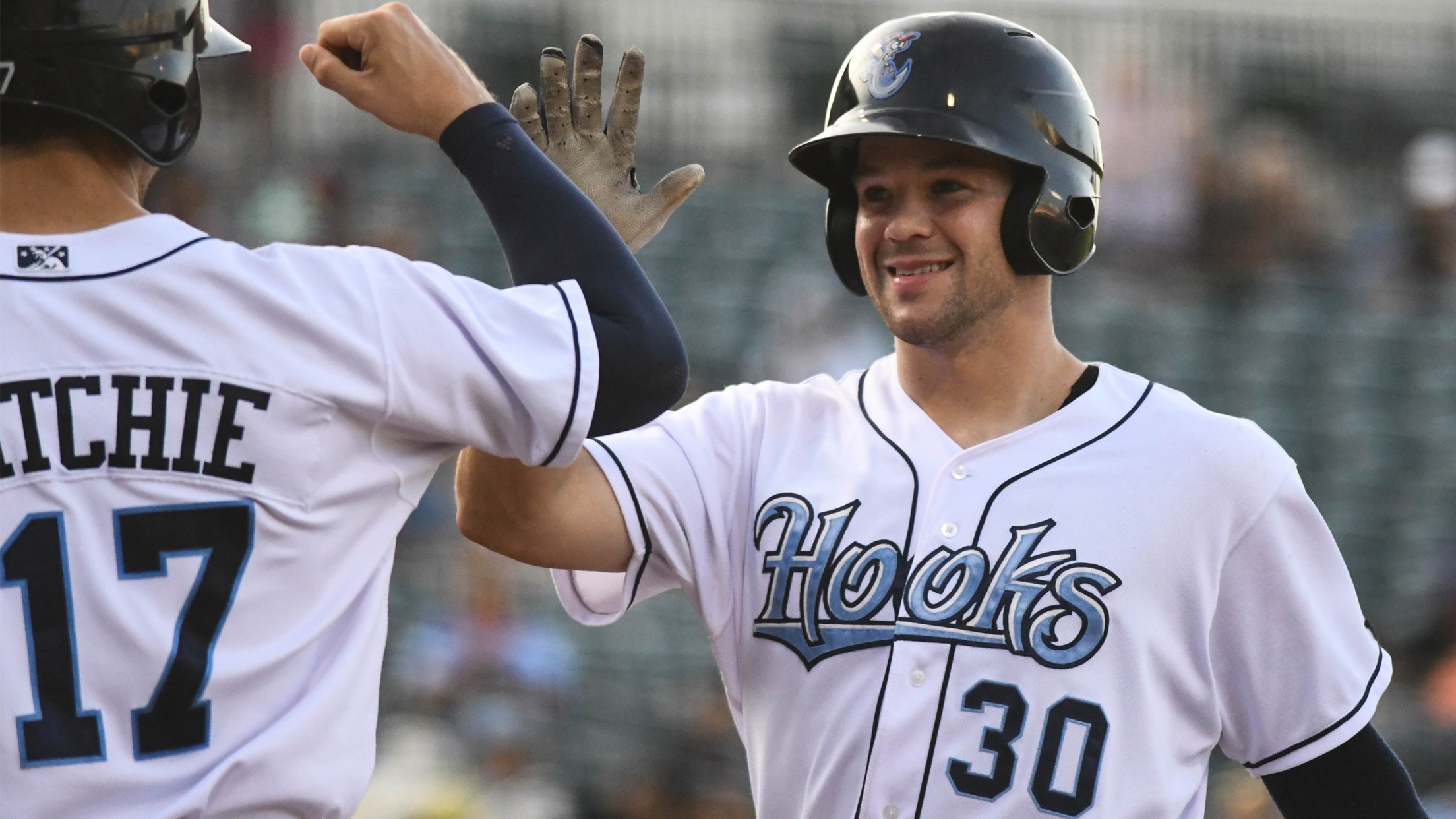 CORPUS CHRISTI - Chas McCormick belted a two-run home run in his first Double-A at-bat Tuesday night, and his club later engineered a six-run fourth inning as Corpus Christi cruised to a 9-2 victory over Frisco in the series opener at Whataburger Field.The Hooks (34-23) have won seven of their
Ninth Inning De Goti Dinger Vaults CC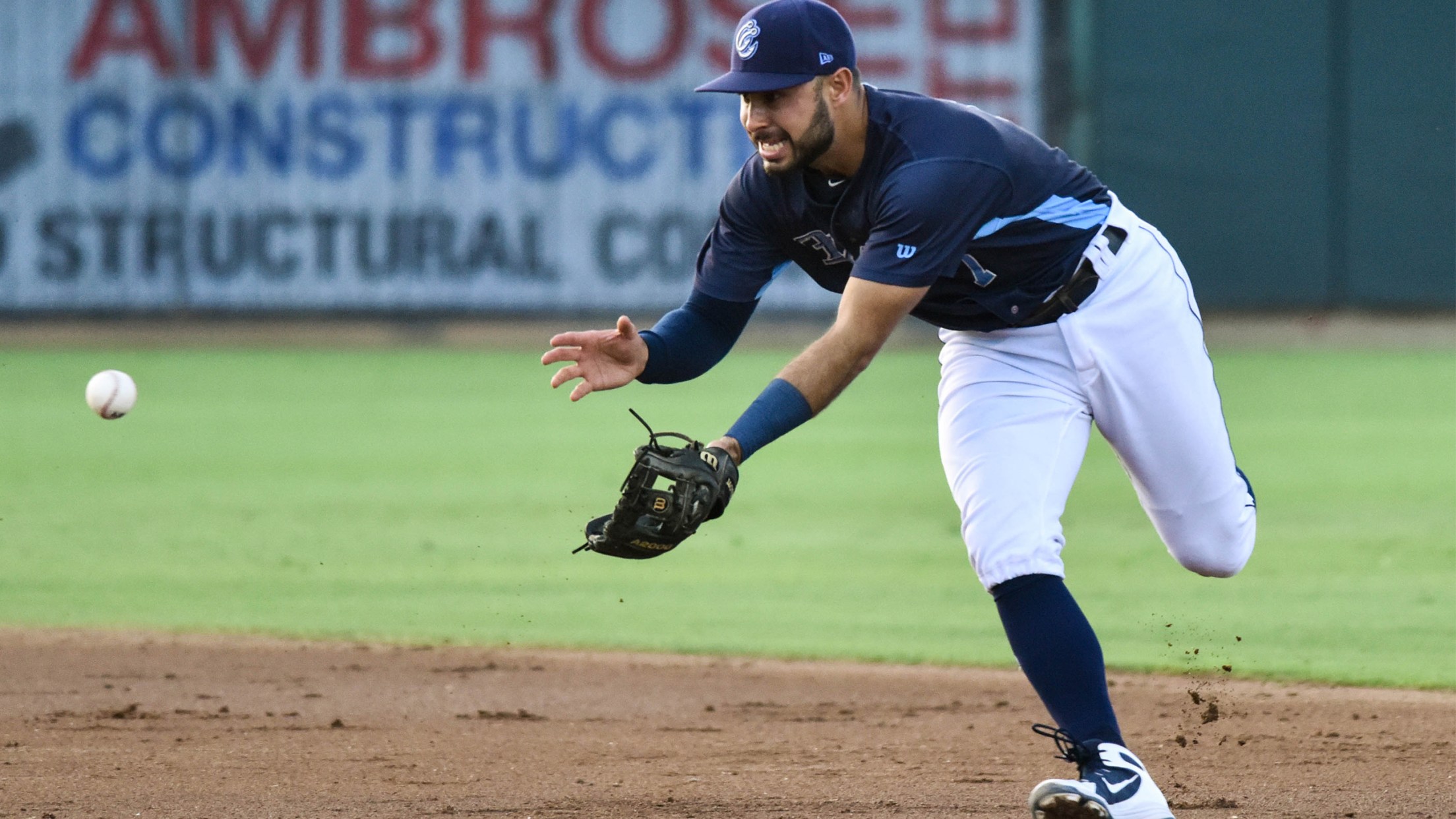 TULSA - Alex De Goti belted a two-out, two-run home run in the ninth inning Saturday night, pushing the Hooks to a dramatic 3-2 victory over the Drillers before 7,112 fans at ONEOK Field.Corpus Christi (33-22) has won eight of its last 11 games.Trailing 2-0, Randy César opened the ninth
Wrenn Sends Hooks to Extra Inning Triumph
CC sweeps Cards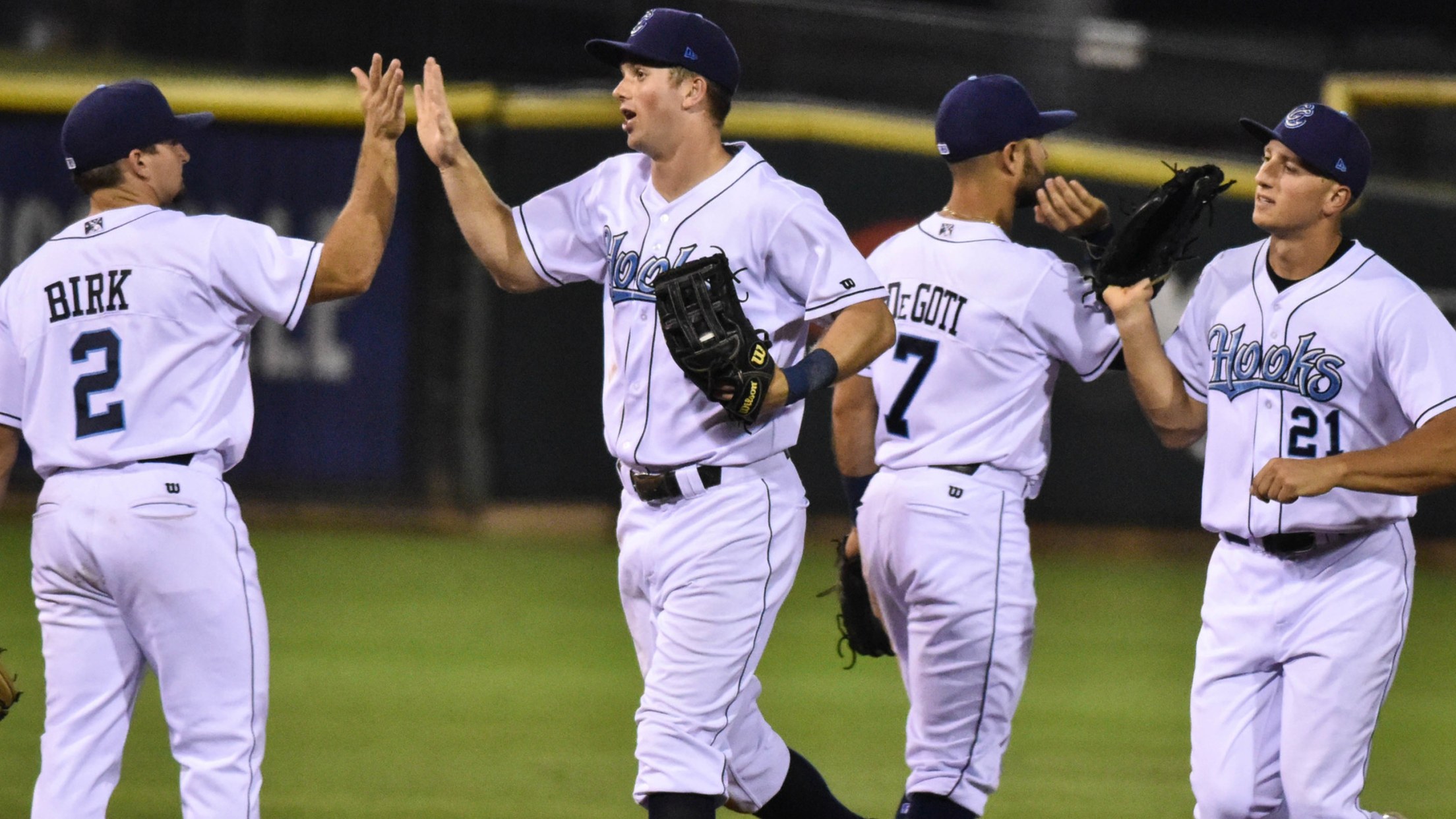 SPRINGFIELD - Stephen Wrenn belted two home runs Thursday night, including a game-winning two run shot in the 12th, which vaulted Corpus Christi to a 9-8 victory before 5,210 fans at Hammons Field.The Hooks (32-21) have won five in a row, and seven of their last nine games.
Hooks Storm Drillers Saturday Night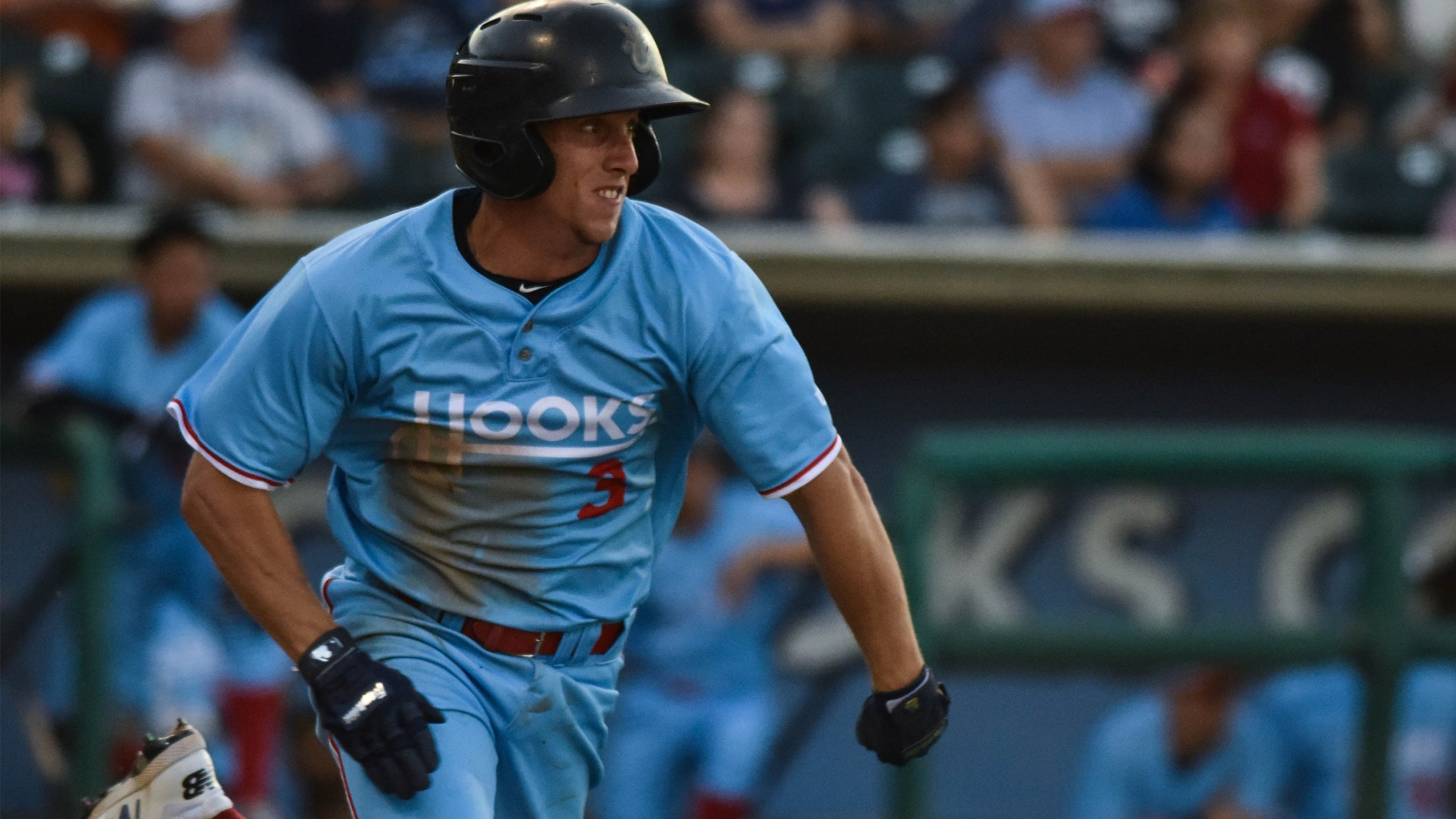 CORPUS CHRISTI - Myles Straw went 5-for-5 with three runs scored, and Alex De Goti belted a late three-run dinger as the Hooks rolled to a 7-2 triumph before 5,117 fans at Whataburger Field.Framber Valdez also turned in a terrific start. After allowing two markers in the first, Valdez retired
Hooks Sweep Texas League Weekly Awards
Cesar & Perez tabbed top player & pitcher, respectively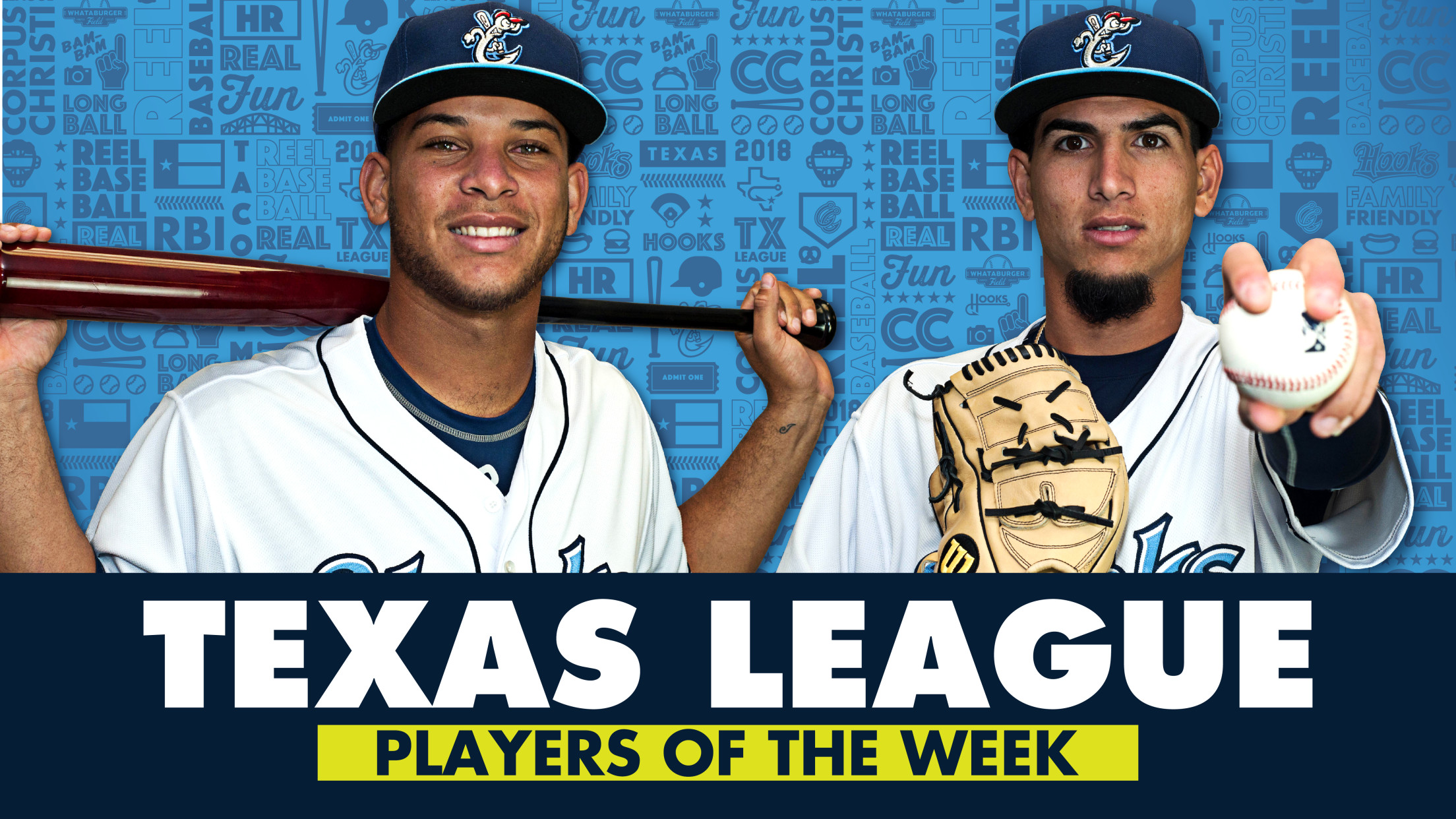 FRISCO - Infielder Randy César and lefty Cionel Pérez are the Texas League Player & Pitcher of the Week for May 14-20, league president Tim Purpura announced Monday.Cesar, who extended his hitting streak to a TL best 14 games Monday afternoon, went 12-for-30 (.400) with five runs, one double, two