Aces, Diamondbacks Extend Affiliation through 2020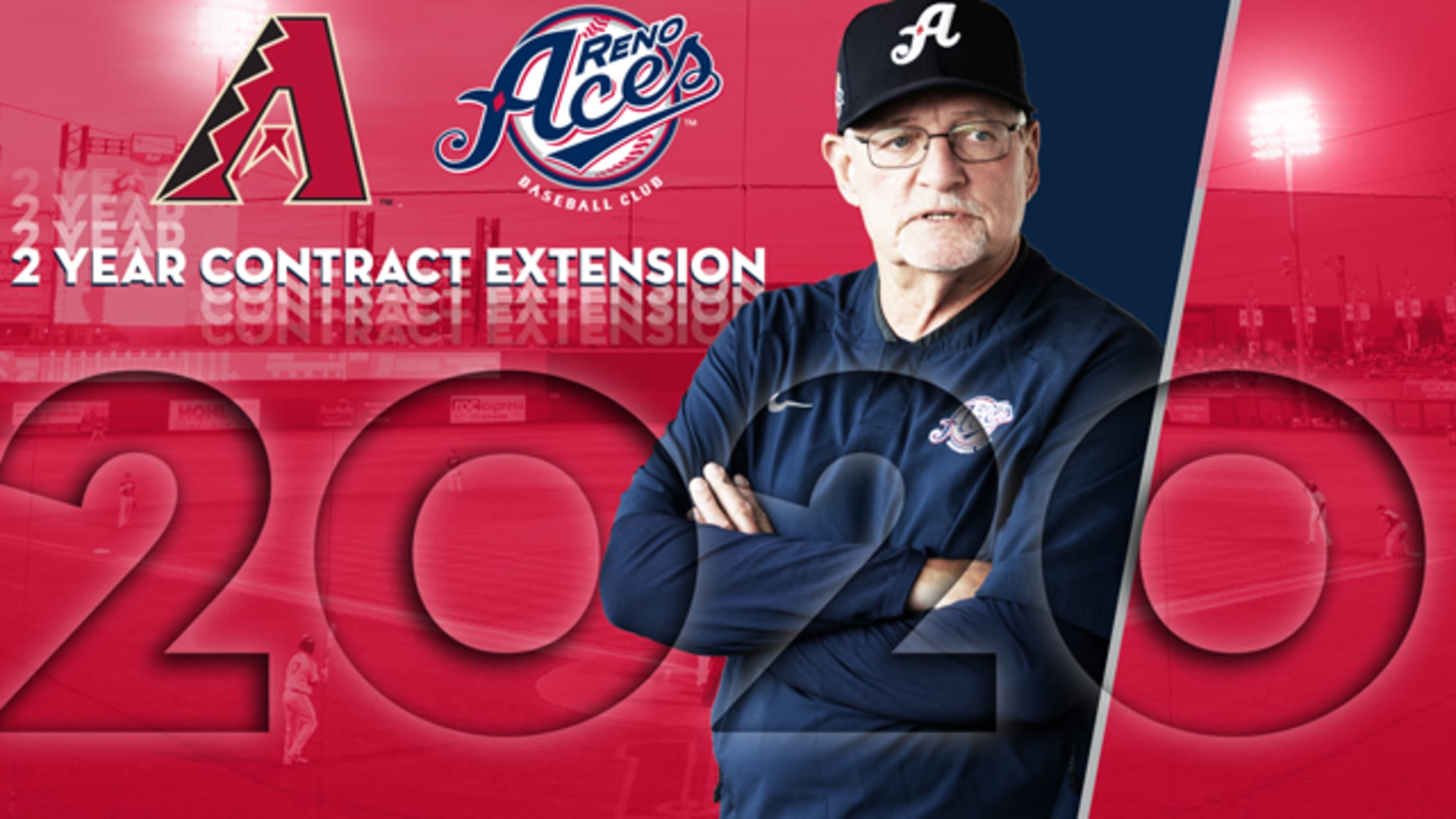 The Reno Aces and Arizona Diamondbacks have signed a two-year renewal of their Player Development Contract, extending the Triple-A partnership between the two franchises through the 2020 season, both clubs mutually announced today."We are excited to extend our affiliation with the Reno Aces, who have been a terrific partner for
The Reno Aces and Arizona Diamondbacks have signed a two-year renewal of their Player Development Contract, extending the Triple-A partnership between the two franchises through the 2020 season, both clubs mutually announced today.
"We are excited to extend our affiliation with the Reno Aces, who have been a terrific partner for the last 10 years," said D-backs Vice President of Player Development Mike Bell. "The Aces ownership, front office, and Reno community provide a Major League facility and player experience that is crucial in the development of our players."
The two-year renewal continues the two sides' partnership which began back in 2009, the Aces' inaugural season. In 2010, both clubs signed a two-year deal which ran through the 2011-12 seasons before agreeing to a four-year extension in June 2012, continuing the affiliation through the end of the 2016 season. In May 2016, the teams again agreed to a two-year contract, continuing the affiliation through the end of this year.
"The partnership demonstrated by the Diamondbacks with the Aces and the Northern Nevada Community has been second to none," Said Eric Edelstein, president of the Reno Aces. "Through ups and downs, Mike Bell and his player development staff have treated Reno with great players, great teams, and great community pride."
The Aces have seen many talented prospects come through the D-backs system over the last 10-plus seasons, including Nick Ahmed, Trevor Bauer, Patrick Corbin, Brandon Drury, Adam Eaton, Chris Owings, A.J. Pollock and Braden Shipley. The reigning Pacific Coast League Northern Division champion Aces currently have the D-backs' multiple top-prospects in the D-backs' system according to Baseball America: Taylor Clarke (8), Jimmie Sherfy (14), Jared Miller (17), Kevin Cron (22), Ildemaro Vargas (24), Christian Walker (26) and Michael Perez (30). A total of 59 Diamondbacks players suit up for the Aces on Major League Rehabilitation Assignments.
"We are thrilled to extend what has been a successful ten season affiliation with the Arizona Diamondbacks," said Aces general manager Emily Jaenson. "The Dbacks have been great partners in bringing talented, exciting baseball to Reno, Nevada."
Entering play tonight, the Aces own a 696-650 all-time record, and they have advanced to the postseason four times (2011, '12-14, '17) after securing Pacific Northern Division titles each of those years. Reno won the Pacific Coast League and Triple-A National Championship in 2012, the latter where Pollock was named MVP.
The Aces continue their five-game series tonight at Greater Nevada Field against in-state rival Las Vegas. First pitch is set for 7:05 p.m. PT. Ticket packages are on-sale now at www.renoaces.com or by calling (775) 334-7000. Follow the club all season long on Twitter (@Aces) or like the team on Facebook.