Aces Hire Highest Ranked Female Executive in MiLB
Emily Jaenson named General Manager, only female in Triple-A baseball to hold position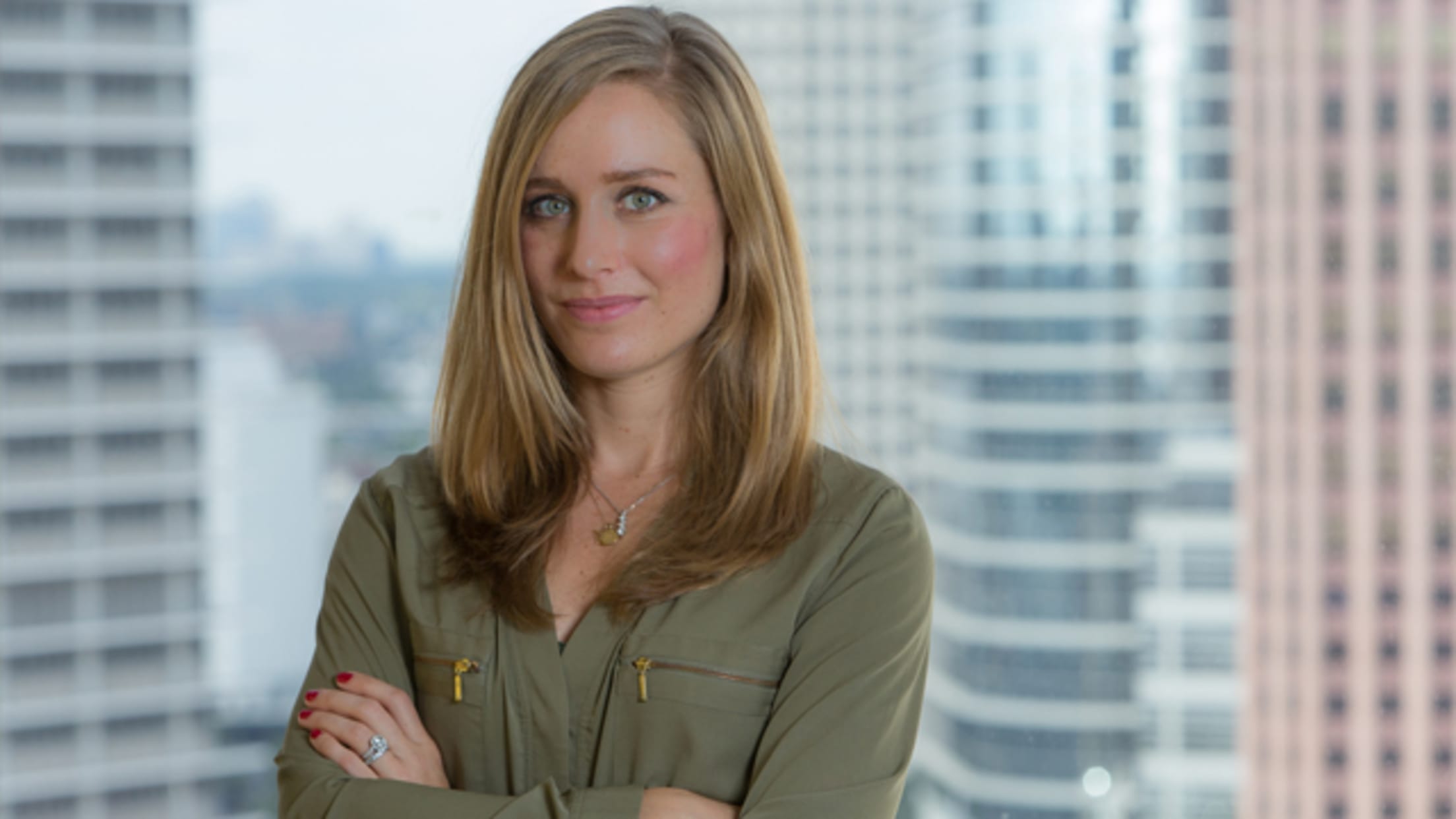 Reno, NV. -The Reno Aces Baseball Club has named Emily Jaenson General manager, the team announced today. Jaenson is the second person to hold the role of General Manager for the Aces, and the first female GM in the Pacific Coast League in nearly two decades. Jaenson will assume day-to-day
Reno, NV. -The Reno Aces Baseball Club has named Emily Jaenson General manager, the team announced today. Jaenson is the second person to hold the role of General Manager for the Aces, and the first female GM in the Pacific Coast League in nearly two decades. Jaenson will assume day-to-day baseball and business operations and report to team President, Eric Edelstein.
Jaenson has served in numerous positions since departing the Aces in March of 2016. The University of Illinois at Urbana-Champaign alumnus spent three years with the Aces (2013 through 2016) leading the Corporate Sponsorship department. In her role as Vice President of Corporate Sponsorships for the Aces and Reno 1868 FC, Jaenson led and directed a team of six Corporate Sponsorship salespeople to ensure revenue was maximized for all events including Triple-A baseball and USL pro-soccer through a full menu of corporate sponsorship inventory, marketing inventory, suite leases, and hospitality.
"We are extremely excited to have Emily rejoin our team. She was consistently a superstar in her time in Reno, leading her team to success and influencing all aspects of our business," said President Eric Edelstein. "Emily is a true leader. I'm thrilled to inject her energy, intelligence, and work ethic back into our Greater Nevada Field."
GM-to-be Jaenson, who will be the only female General Manager in Triple-A baseball, joins an elite list of top-ranking female executives in Minor League Baseball. To date, five women hold the 'General Manager' title in Minor League Baseball - Jennifer Reynolds- Visalia, Rachelle Madrigal- Bradenton, Kim Parker - Burlington, IA, Jane Rogers - Staten Island, and Christina Edney - Pulaski.
"Minor League Baseball strives to create an inclusive environment where everyone has an opportunity to contribute at every level of our game and Emily being named general manager of a Triple-A franchise is progress we can all be proud of," said Pat O'Conner, Minor League Baseball President & CEO. "The number of women serving as general managers is increasing each year and they all do a terrific job. I have no doubt that Emily will do a great job for the Aces organization and I am very happy for her."
"This is a tremendous honor. I'd like to thank Eric Edelstein and Mr. Simon for the opportunity," said Jaenson." "I am not the first woman to hold the General Manager title in Triple-A baseball, nor will I be the last. Tammy Felker-White and Dorsena Picknell held that position with the Portland Beavers and Salt Lake Buzz and I thank them for paving the way."
With Greg Gross at the helm, the Reno Aces will begin a 12-game homestand tomorrow at 6:35 p.m against the Tacoma Rainiers. 2018 Aces ticket packages are on-sale now at www.renoaces.com or by calling (775) 334-4700. Follow the club during the season on Twitter (@Aces) or like the team on Facebook.