D-backs Sign Trayce Thompson, Assigned to Reno
Contract Comes With Invite to Major League Spring Training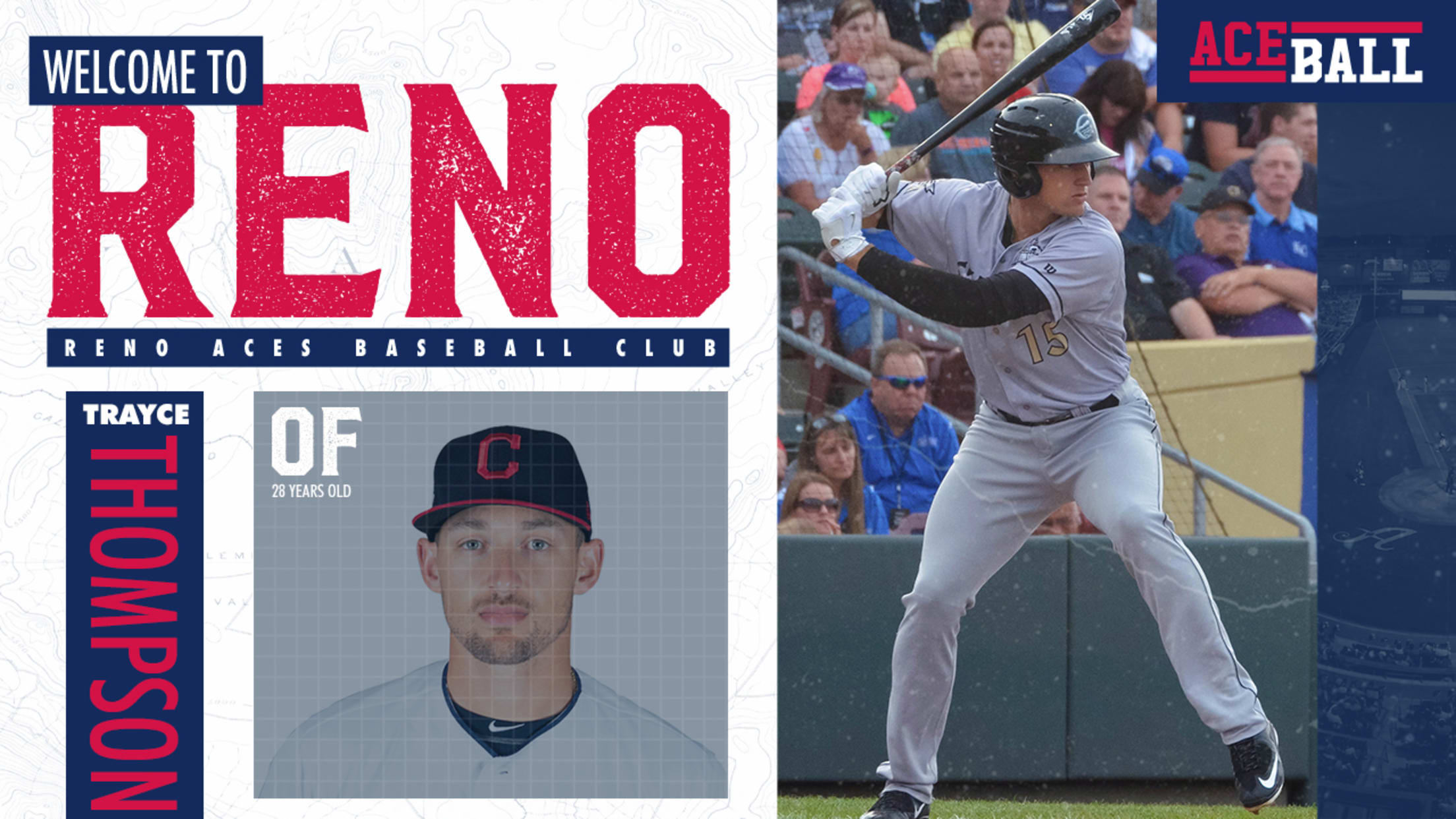 The Arizona Diamondbacks have signed OF Trayce Thompson to a minor-league contract and assigned him to Triple-A Reno. Thompson received an invite to Major League Spring Training. Here is what you need to know about the new addition: OF 6'3" 220 R/R Trayce Thompson Age: 28Thompson was drafted in the second
The Arizona Diamondbacks have signed OF Trayce Thompson to a minor-league contract and assigned him to Triple-A Reno. Thompson received an invite to Major League Spring Training. Here is what you need to know about the new addition:
OF 6'3" 220 R/R Trayce Thompson Age: 28
Thompson was drafted in the second round of the 2009 MLB draft by the Chicago White Sox out Santa Margarita HS in Southern California. He was committed to play baseball at UCLA prior to signing a contract with the White Sox.
The outfielder was with the organization for seven seasons and made his Major League debut for the White Sox in 2015 appearing in 44 big league games that year. He burst on the scene hitting .295 (36-for-122) with five home runs, eight doubles, three triples, with 16 RBIs and 17 runs scored to go with an .896 OPS.
He was traded to the Los Angeles Dodgers in December 2015 as part of a three-team trade that sent Thompson, INF Micah Johnson and RHP Frankie Montas to the Dodgers, INF Todd Frazier to the Chicago White Sox and INF José Peraza, UTL Brandon Dixon and OF Scott Schebler to the Cincinnati Reds.
In 2016 for the Dodgers, while battling injuries, he appeared in 80 games and hit .225 with 13 home runs, 11 doubles, 32 RBIs, and 31 runs scored to go with a .436 slugging percentage. He hit a pinch-hit walk-off home run against the New York Mets on May 10, 2016.

He played in 27 games for LA in 2017.
He's bounced around since then appearing in MLB games with the Oakland Athletics and a second stint with the Chicago White Sox.
In 2019, he was signed by the Cleveland Indians but spent the season in Triple-A Columbus where he launched 24 home runs to go with 10 doubles, three triples, 56 RBIs, and 51 runs scored. However, the righty hit just .219. He was released by the Indians in August.
The power and athleticism have always been there. Thompson has hit 138 career home runs and has stolen 108 bases in his MiLB career. In the bigs without consistent at-bats, he has 22 homers in 202 career games played. He will be a fun player to watch in Reno if he's healthy.
Yes, this is the same Trayce Thompson you are thinking of. He is the son of former Portland Trail Blazer, San Antonio Spur, and Los Angeles Laker, Mychal Thompson, and the brother of current Golden State Warrior, Klay Thompson.