First Look: Protective Netting at Greater Nevada Field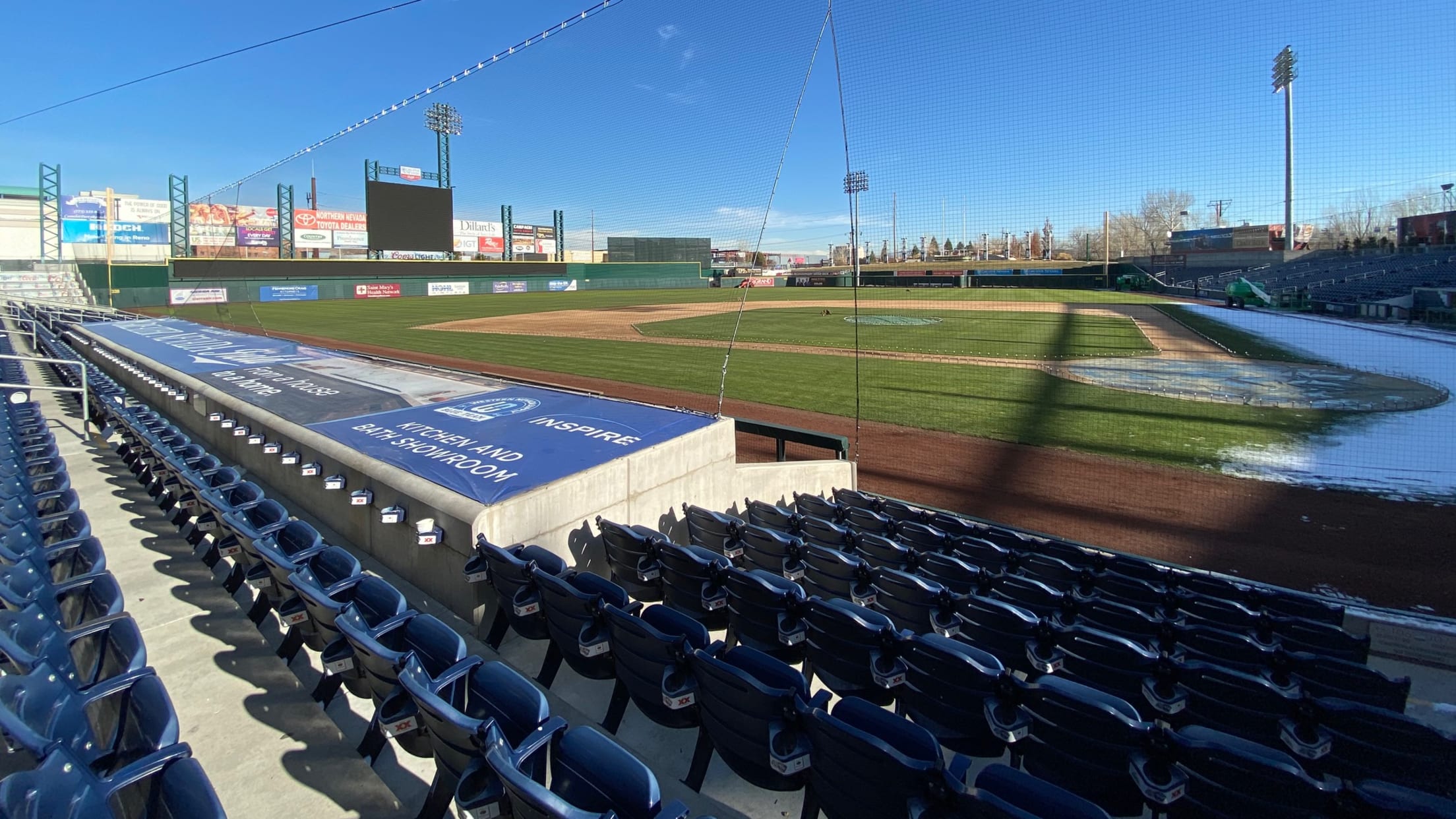 The Reno Aces began construction on extended protective netting around the diamond at Greater Nevada Field this month. The process began with Rapid Construction drilling a hole in the right field berm in preparation of placing a stabilization pole there for the nets to be connected to. After the stabilization
The Reno Aces began construction on extended protective netting around the diamond at Greater Nevada Field this month.
The process began with Rapid Construction drilling a hole in the right field berm in preparation of placing a stabilization pole there for the nets to be connected to. After the stabilization pole was put in place, wire was connected around the diamond. The nets are the final step and will be complete before the new year.
Here is a first look:

The club has selected Ultra Cross Netting by Sportsfield Specialties for installation. Ultra Cross Netting by Sportsfield Specialties is used by 23 Major League clubs including both 2019 World Series participants; the Houston Astros and Washington Nationals. The Oakland Athletics and San Francisco Giants also use the same netting.
"These nets are trusted at ballparks that host the game's best, that's a category we want to be a part of," Aces General Manager Emily Jaenson said.
The braided and knotless Ultra Cross Netting, made of ultra-high weight polyethylene fiber, is the strongest configuration available at Sportsfield Specialties and offers 95% spectator visibility. The netting also offers protection against UV damage.
For tickets or more information, fans can visit the team's website at www.renoaces.com or by calling (775) 334-4700. Follow the club all offseason long on Twitter (@Aces) or like the team on Facebook.