Jake Lamb Scheduled to Begin Rehab Assignment in Reno
2017 National League All-Star Jake Lamb likely to play weekend at Greater Nevada Field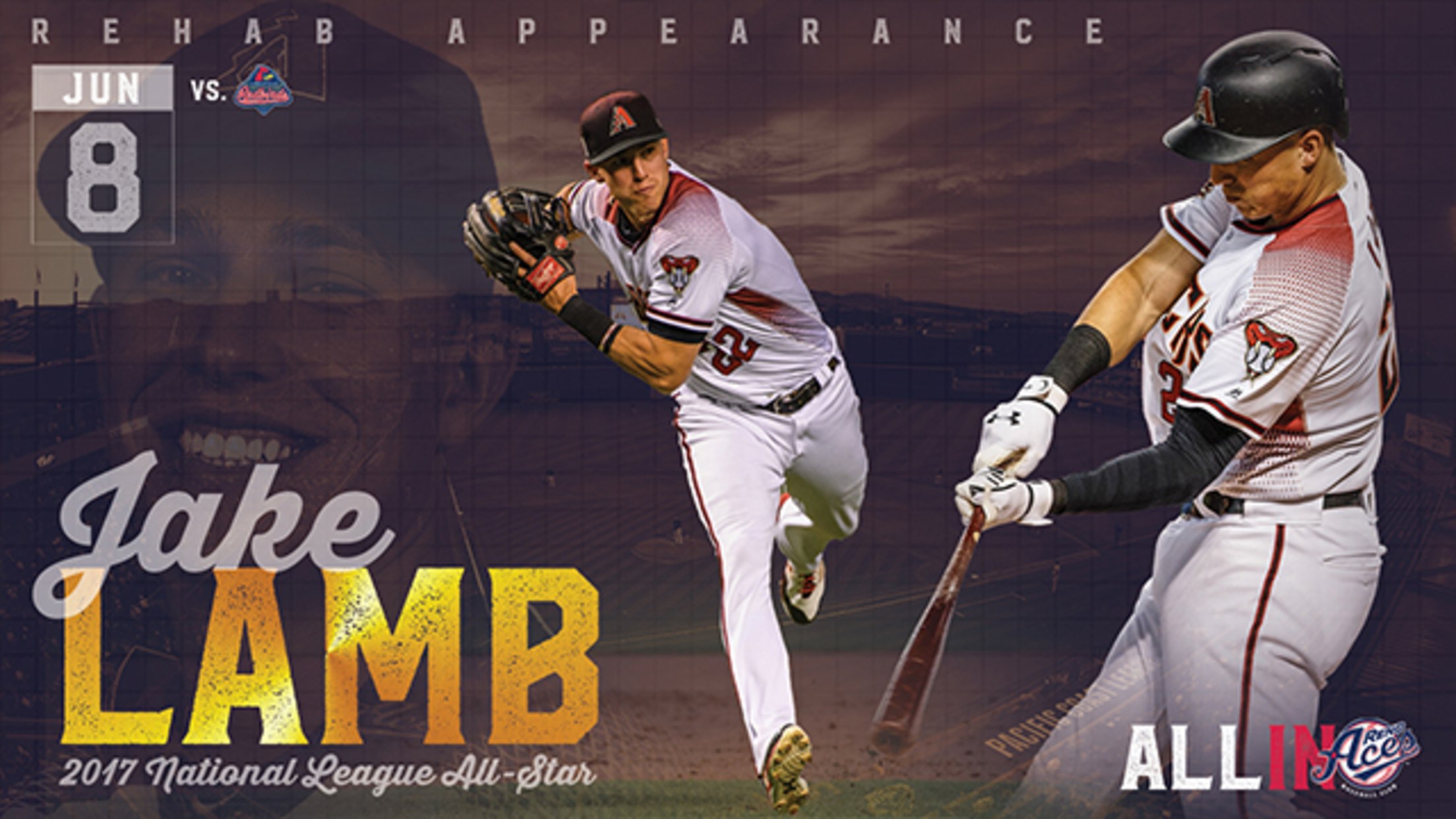 Reno, Nev. - Arizona Diamondbacks infielder, Jake Lamb, is scheduled to begin his rehab process with the Reno Aces tomorrow night, D-backs manager Torey Lovullo announced today. Jake Lamb was diagnosed with a Grade 2 strain of his left quadriceps muscle on April 5, and was projected to be out
Reno, Nev. - Arizona Diamondbacks infielder, Jake Lamb, is scheduled to begin his rehab process with the Reno Aces tomorrow night, D-backs manager Torey Lovullo announced today.
Jake Lamb was diagnosed with a Grade 2 strain of his left quadriceps muscle on April 5, and was projected to be out an estimated six weeks. Lamb injured the quad while legging out a double in the ninth inning Wednesday, April 3 in San Diego against the Padres. An MRI taken Thursday revealed the extent of the injury.
Lamb appeared in 56 games for the Diamondbacks in 2018, which was cut short due to a left shoulder contusion that placed him on the 60-day disabled list. He hit .222 with eight doubles, six home runs and 31 RBI.
In 2017, Lamb made the All-Star Game as a reserve thanks to impressive numbers at the plate: a .282 batting average along with 18 home runs and 65 RBI's. His .540 slugging percentage ranks second on the team, only behind MVP frontrunner Paul Goldschmidt. He set career highs in hits (133), home runs (30), RBI (105), walks (87) and runs (89). In addition, Lamb was one of two Major League third basemen with 85+ walks and 85+ runs (also: Kris Bryant; 91 walks, 108 runs).
Lamb nearly made the All-Star Game in 2016, among the five NL players competing for the Final Vote. Brandon Belt beat out Lamb, Ryan Braun, Starling Marte, and Trevor Story to claim the final roster spot and become an All-Star.
The Aces have a full weekend planned for Northern Nevada. Tonight is Fireworks Friday presented by Saint Mary's and KRNV. Saturday is Star Wars Night presented by TMCC, Wild 102.9 and Reno News & Review and on Sunday the Aces will give away Father's Day Pint Glasses to the first 500 fans in attendance. For tickets and information visit renoaces.com or call (775) 334-7000. Follow the team during the season on Twitter (@Aces), Instagram (renoaces) or like the team on Facebook for updates.