New Positions Available: Bisons continue to hire for ballpark team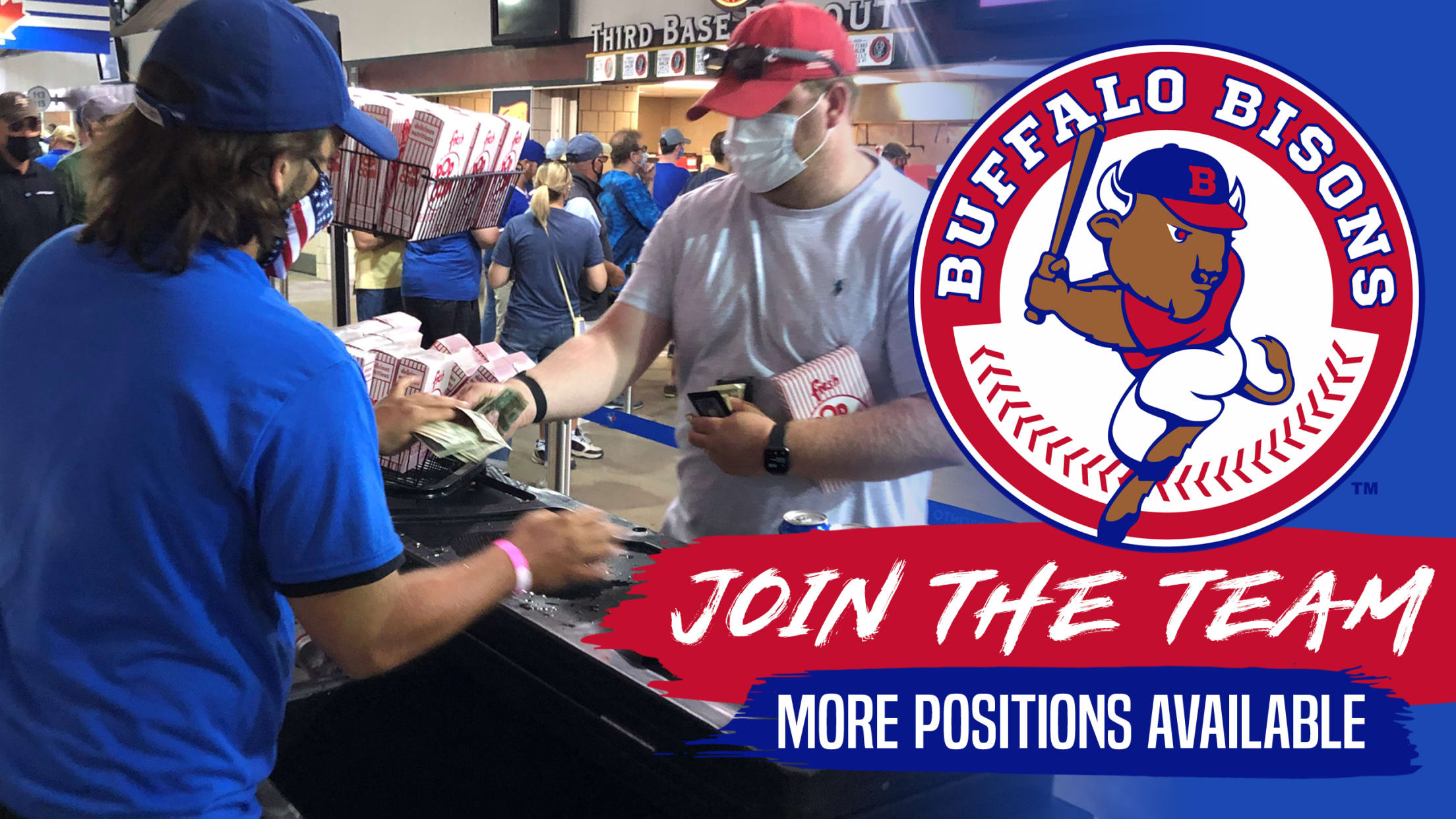 Big League baseball is off to an amazing start at Sahlen Field and this is only the beginning. With more games on the schedule this summer, the Bisons are looking to add even more energetic and passionate associates to their game day team for an unforgettable season of baseball in
Big League baseball is off to an amazing start at Sahlen Field and this is only the beginning. With more games on the schedule this summer, the Bisons are looking to add even more energetic and passionate associates to their game day team for an unforgettable season of baseball in downtown Buffalo.
The Bisons are looking to add to their Game Day Support Staff team that can help them provide Championship Service to the great baseball fans of Western New York. The team is also looking for additional Food Service Staff, including cashiers, cooks, porters, stand managers and commissary workers.
Seasonal employment at Sahlen Field is the perfect opportunity for someone 18 years old or older to earn money while also being part of a historic season in Buffalo sports history. Perfect for college kids returning home from school, retirees looking for a new challenge or anyone in need of adding a little extra income, the Bisons offer competitive pay and flexible scheduling.
June 9 - Bisons Food Service Hiring Event
The Bisons will be holding a Food Service Hiring Event from 12-4pm on Wednesday, June 9th at Canalside. Just stop by the Honda Tent, located near the train station across from the Key Bank Center, if you are interested in joining the ballpark team as a stand manager, a cook, a cashier or commissary staff. Employment incentives are being offered. For more information, you can contact the Bisons at (716) 846-2059 (masks required).