WATCH: Countdown to Opening Day with Joe Sclafani
Sclafani discusses some of the names to watch in 2023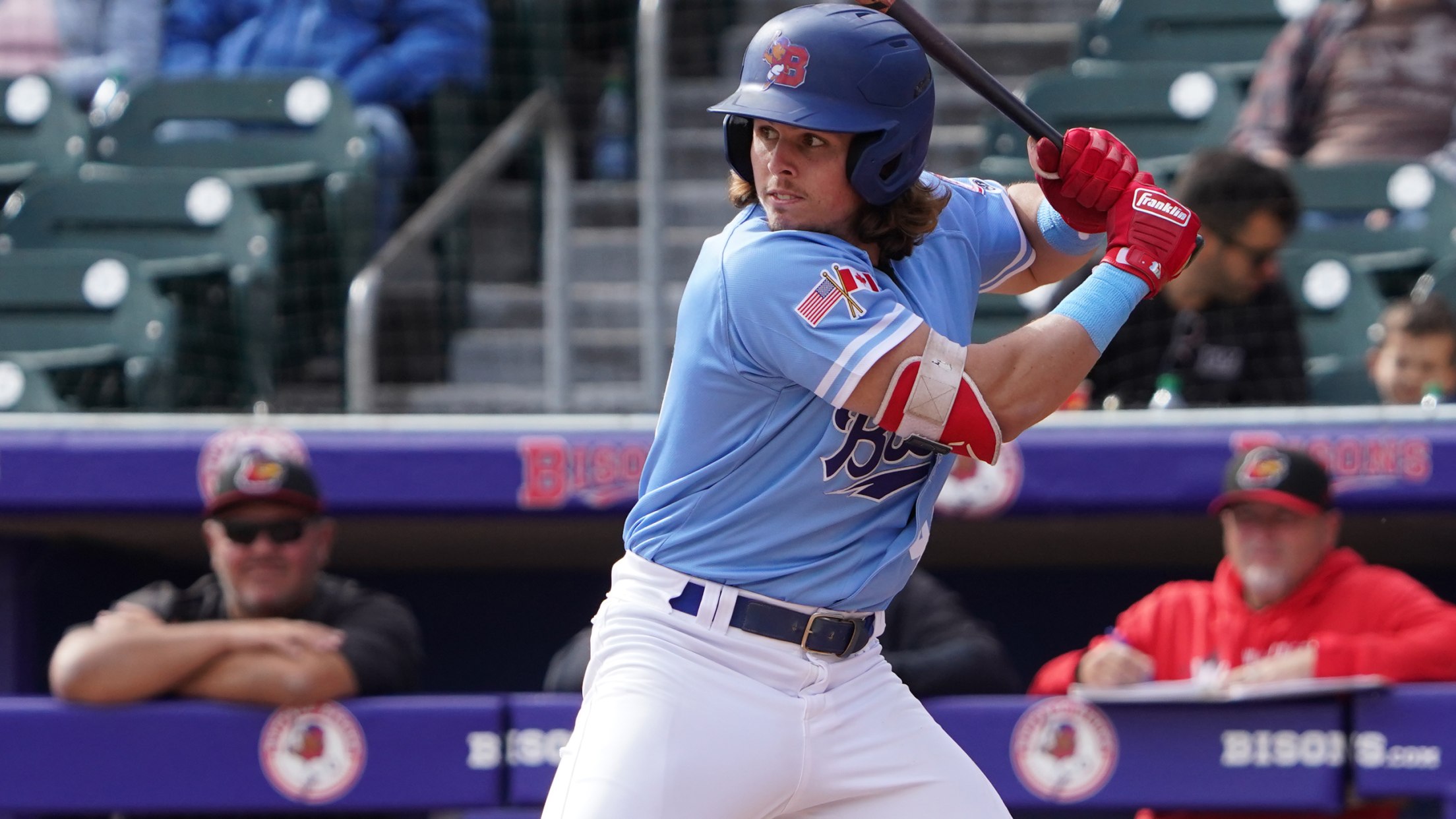 BUFFALO, NY - We are just weeks away from the start of the 2023 Minor League Baseball season, which means it is time to start discussing who might join the Buffalo Bisons as they open the season against the Scranton/Wilkes-Barre RailRiders on March 31. In our first episode of 'Countdown
BUFFALO, NY - We are just weeks away from the start of the 2023 Minor League Baseball season, which means it is time to start discussing who might join the Buffalo Bisons as they open the season against the Scranton/Wilkes-Barre RailRiders on March 31.
In our first episode of 'Countdown to Opening Day' our Pat Malacaro was joined by Joe Sclafani, the Director of Player Development for the Toronto Blue Jays, to get a peek at how several of the players and prospects are performing at Spring Training this year.
Sclafani not only chats about the emergence of INF Addison Barger, and how his growth led to inclusion on the Blue Jays 40-man roster this past off-season, but also several other players who debuted for the Herd during the 2022 season. He also shares his view on the progress of INF Spencer Horwitz, among others.
The organization's top prospect, LHP Ricky Tiedemann, debuted at Double-A before the end of the 2022 campaign. What does Sclafani see for one of the top pitching prospects in the Minor Leagues? What has he seen from the new look Bisons' coaching staff? Watch the episode below to find out!