Baseball America names Bisons' Moreno game's top prospect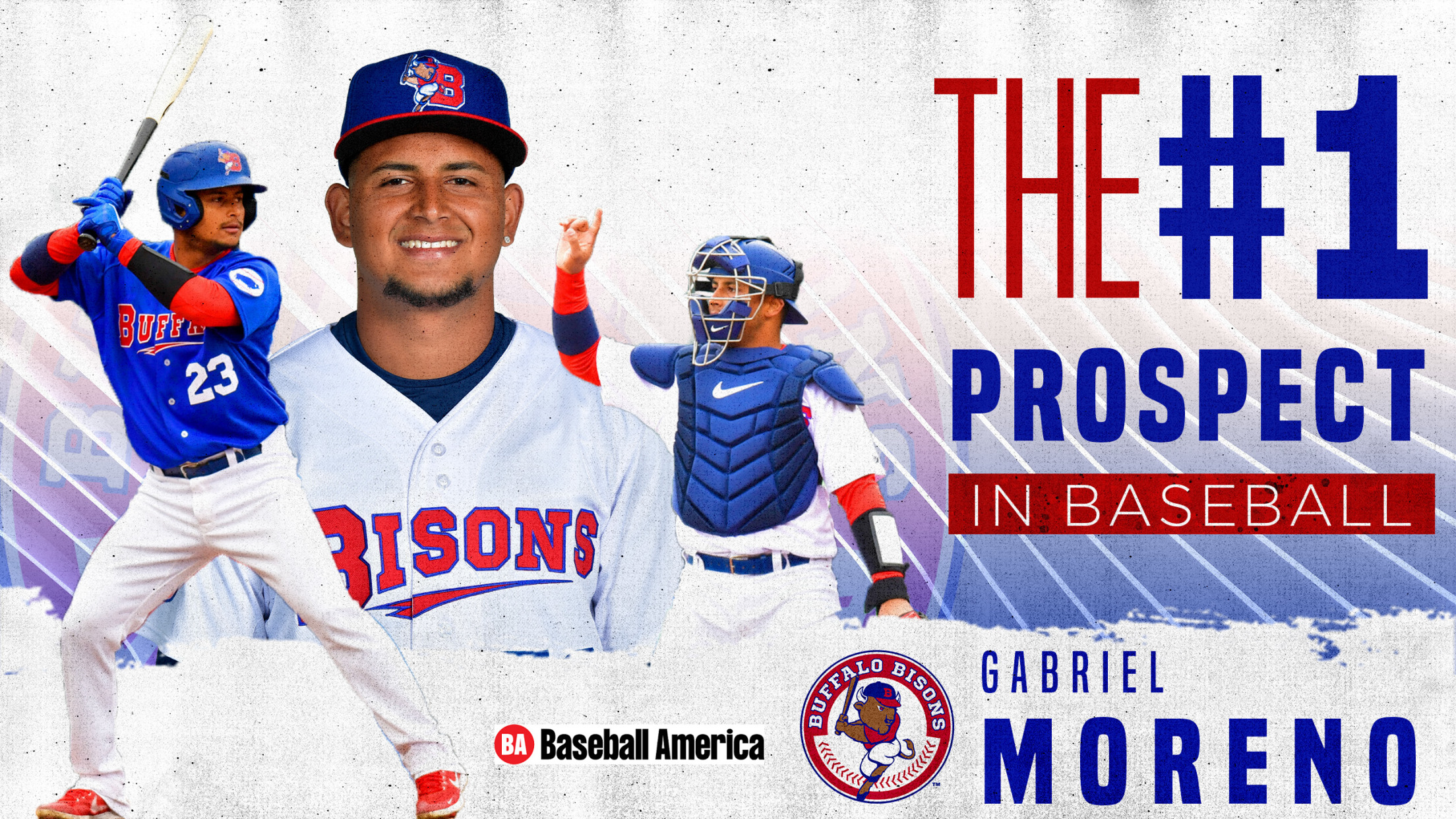 On Wednesday, Baseball America released updated list of their Top 100 prospects... and there's a new player at the top of the Herd! Bisons catch Gabriel Moreno was named the no. 1 prospect by Baseball America. The twenty-two-year-old Venezuelan has been nothing but consistent both at and behind the plate
On Wednesday, Baseball America released updated list of their Top 100 prospects... and there's a new player at the top of the Herd!
Bisons catch Gabriel Moreno was named the no. 1 prospect by Baseball America. The twenty-two-year-old Venezuelan has been nothing but consistent both at and behind the plate for the Blue Jays organization so far this season. In 42 games with Triple-A Buffalo, Moreno is batting .319 with 27 RBI and an OPS of .788.
Moreno also has 11 multi-hit games with three occasions containing four hits on the day. Defensively, the Buffalo backstop has thrown out 16 runners out of 29 steal attempts. Currently, Moreno is on a nine-game hitting streak where he is 11-34 with three doubles and five RBI.
On June 11, Moreno made his MLB debut for the Blue Jays in Detroit where he recorded his first career hit, and later came around to score the lone run of the game for Toronto. In 18 games, he batted .276 with four RBI. He also caught five runners stealing on nine attempts with the Major League club.
Moreno began the season as the no. 7 overall prospect and no. 2 catching prospect by MLB Pipeline after a successful stint with the Arizona Fall League for Mesa where he slashed .329/.410/.494 in 22 games.