2020 Draft recap: New York Mets
New York gets more athletic with Crow-Armstrong, Greene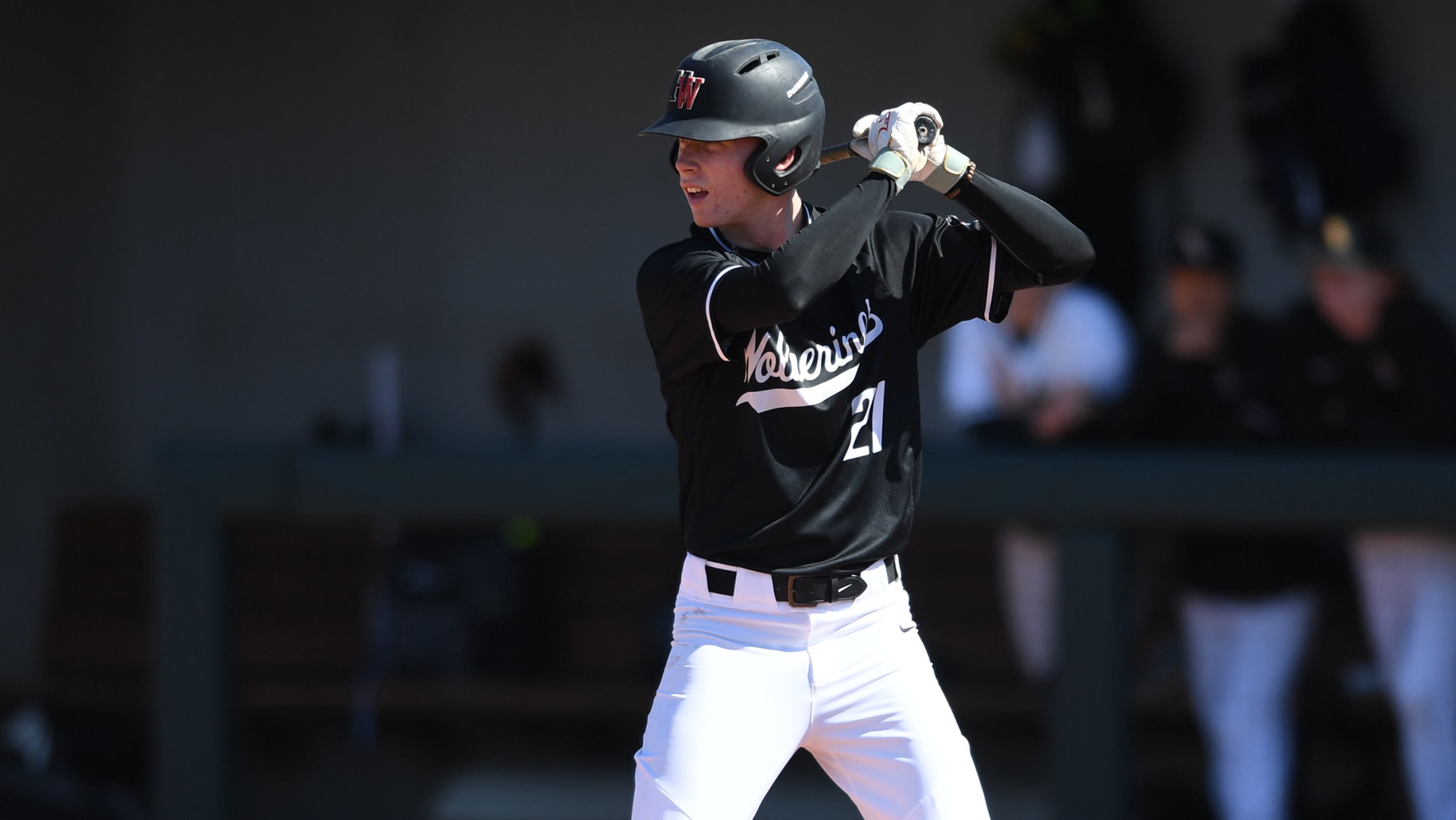 Pete Crow-Armstrong hit .426 his junior year and then .514 during his senior season at Harvard-Westlake. (Tracy Proffitt/MiLB.com)
Following the five-round 2020 MLB First-Year Player Draft, MiLB.com takes an organization-by-organization look at each pick with help from team scouting executives.
Following the five-round 2020 MLB First-Year Player Draft, MiLB.com takes an organization-by-organization look at each pick with help from team scouting executives.
Since Brodie Van Wagenen took the helm as Mets general manager, he has advised vice president of amateur scouting Tommy Tanous and the rest of his staff to take some chances during the Draft.
Two summers and more than a few picks into the new regime, that has plainly been the case. And in looking at the 2020 Draft, one might have felt a sense of déjà vu while watching the Mets make their selections in June.
One year after selecting younger talent with high ceilings in the early rounds of the Draft and more signable players later on, the Mets went with similar gusto in the shortened version of the event.
This year's take featured two talented center fielders, two pitchers, a catcher and a shortstop. In short, the club put a premium on up-the-middle play.
"Obviously we're thrilled with our haul that we got to get three players in on our top-30 board," Tanous said. "It's something we always strive for it but very rarely happens. It worked out this year. That we got Pete Crow-Armstrong there [at No. 19 overall] was surprising, and we were ecstatic."
The headliner of this year's group was the aforementioned Crow-Armstrong, a high school outfielder with a knack for speed and defense in center field. He was one of two California high-school outfielders New York selected, the club also took Isaiah Greene 69th overall as compensation for losing Zack Wheeler in free agency.
"Every team, including us, had less pool money to deal with," Tanous said. "So you had to be very conscious of that in your maneuvering. So it posed some obstacles, but not enough that prevented us from doing what we wanted to do. We were able to execute that, and Brodie the last few years has really been aggressive and he has challenged us to be aggressive. And I think it's been hugely beneficial."
First Round: Pete Crow-Armstrong (No. 19 overall)
Rated as MLB.com's No. 20 Draft prospect heading into the process, Crow-Armstrong was picked one slot ahead of his pre-Draft ranking.
This pick should help the Mets build their outfield depth in the Minors again. As it stands, the club only has three outfielders on its top-30 list and none of them have played above Rookie ball.
"It's hard to find up-the-middle-players and very hard to find center fielders that also bring a hit tool with them," Tanous said. "Pete is a highly skilled player with big tools and great instincts for the game."
The California native projects to be a top-of-the-order player who can give a lineup on-base ability combined with speed. On the high-school circuit, he hit over .400 during his junior season and had an an average over .500 this year before the season was cut short. He was also a prominent member of USA Baseball's 18-U team for two years.
His calling card is defense, though, and with a 60 grade in that category, Crow-Armstrong has the tools to make the middle of the outfield at Citi Field his home when the time comes. Having long scouted the outfielder, what stood out to Tanous was that Crow-Armstrong made it a point to keep improving his defense and footwork.
"When you get that at 19, you really feel like, wow, this, this is a real surprise that he's there," Tanous added. "At 19, because it's so hard to find. Traditionally talents like this go off the board much higher. Not only does Pete have offensive weapons, he has such a desire to not only be a center fielder, but be a great center fielder defensively. When you talk to him, he really talks about defense and bringing that as part of the game.
"You would go to his games and you would just watch him nonstop. And you had a really reassuring feeling that you're getting a true two-way player, not a guy that's just in the box hitting, he takes his time to get out to his position. This guy really took his defense seriously. So that was something that struck the entire staff as impressive."
Second Round: J.T. Ginn (No. 52 overall)
Ginn registered fewer than 100 innings between his two seasons at Mississippi State, but he's been on plenty of scouts' radars for the past few years. He was a first-round pick by the Dodgers in 2018 before heading to the NCAA ranks. In the SEC as a freshman, Ginn starred with a 3.15 ERA and 105 strikeouts in 86 1/3 innings. But as promising a year it was for the conference's top freshman, the right-handed hurler only threw three frames in 2020 before needing Tommy John surgery. Before the March 1 procedure, he had been widely considered as a possible top-10 pick.
The club had been eyeing Ginn since his high-school days. Knowing the elbow injury could push him down in the Draft, Tanous said he, along with amateur scouting director Marc Tramuta and special assistant to the GM Omar Minaya, felt the right-hander was too good of a talent to pass on.
"Well, we finally got him. That's was the feeling on the staff," Tanous said. "We fought like heck in 2018 to draft him, he just didn't get to us in our second go-around. He was a guy we had done an awful lot of work on. We watched him very closely in 2019 where we had a phenomenal year at Mississippi State, and we were looking forward to seeing him this year -- we were at his first start. ... He pitched extremely well and then he got injured after that with the Tommy John [surgery]. Our interest level was extremely high for him coming into this year and it was unlucky for him. But you know, I don't think he gets to even pick at 19 if he had a healthy year in the SEC."
The 21-year-old Draft-eligible sophomore possesses a mid- to high-90s fastball and a plus slider and changeup. With that three-pitch mix, Ginn eventually could join the team's top-10 prospects, which includes two right-handers from last year's Draft -- Matthew Allan and Josh Wolf.
A good portion of the team's impact pitchers who are closer to the big leagues are southpaws like David Peterson and Thomas Szapucki. Injuries and mechanics issues have been concerns for Ginn, though he has all the makings of a front-end starter. There are plenty of pitchers around the game who can throw the ball in the mid- to upper-90s, but Ginn's repertoire has some extra assets the Mets thought set him apart.
"What's so impressive about Ginn's fastball is one thing -- his life on the fastball is extreme sink," Tanous said. "I think it's very hard to get the ball up in the air. The other thing with Ginn is that most guys who sink the ball don't strike guys out. He strikes guys out that and he has the separator with his curveball. That's an absolute knockout pitch. He has the ability to take damage at a minimum with his fastball and strike guys out with the curveball. It's a rare combination. And it's something we've liked for a few years now."
Second round compensation: Isaiah Greene (No. 69 overall)
The lefty-swinging Greene is in the same mold as Crow-Armstrong, and not just because they both hail from Southern California. Greene is widely considered to be a player with high upside who has plenty of speed (graded at 65) to patrol any of the three outfield positions.
Similar to Crow-Armstrong, Greene relies on a contact approach in which he can spray the ball to all fields. With all of the tools Greene possesses, he could form a strong tandem with Crow-Armstrong in the system, which has added more athleticism with their selections.
Both Tanous and area scout Glenn Walker felt Greene is the type of high-upside player who can play a premium position.
"Another guy who takes defense seriously. This is basically an athlete with a very good swing that we saw perform extremely well last summer in the Area Code Games." Tanous said. "He had hit a couple of triples in one game and every out he made last year was against quality pitching and were loud outs. Him being [available] was probably a bigger surprise than any other player on our board. When it started coming down, we were shocked as players started coming off the board that he was remaining there, being so high up. So we kind of took advantage of that."
Without a top-10 outfield prospect in their system, the Mets could have two among their best young players when it all shakes out. Although Greene might not have the home run power as a standout high-school player, Tanous said he has the ability to get to that point in due time.
"The power will come, this kid is plenty strong," Tanous said. "He's got size, he's got the leverage in his swing to, have power. Most power guys, it comes with age and it's the last thing to come and we feel like it'll be a part of Isaiah's game. But it's very tough to have power if you're swinging and missing a lot. This is a guy who can barrel up a baseball now. Who would've thought Jeff McNeil was going to hit 20-plus home runs?"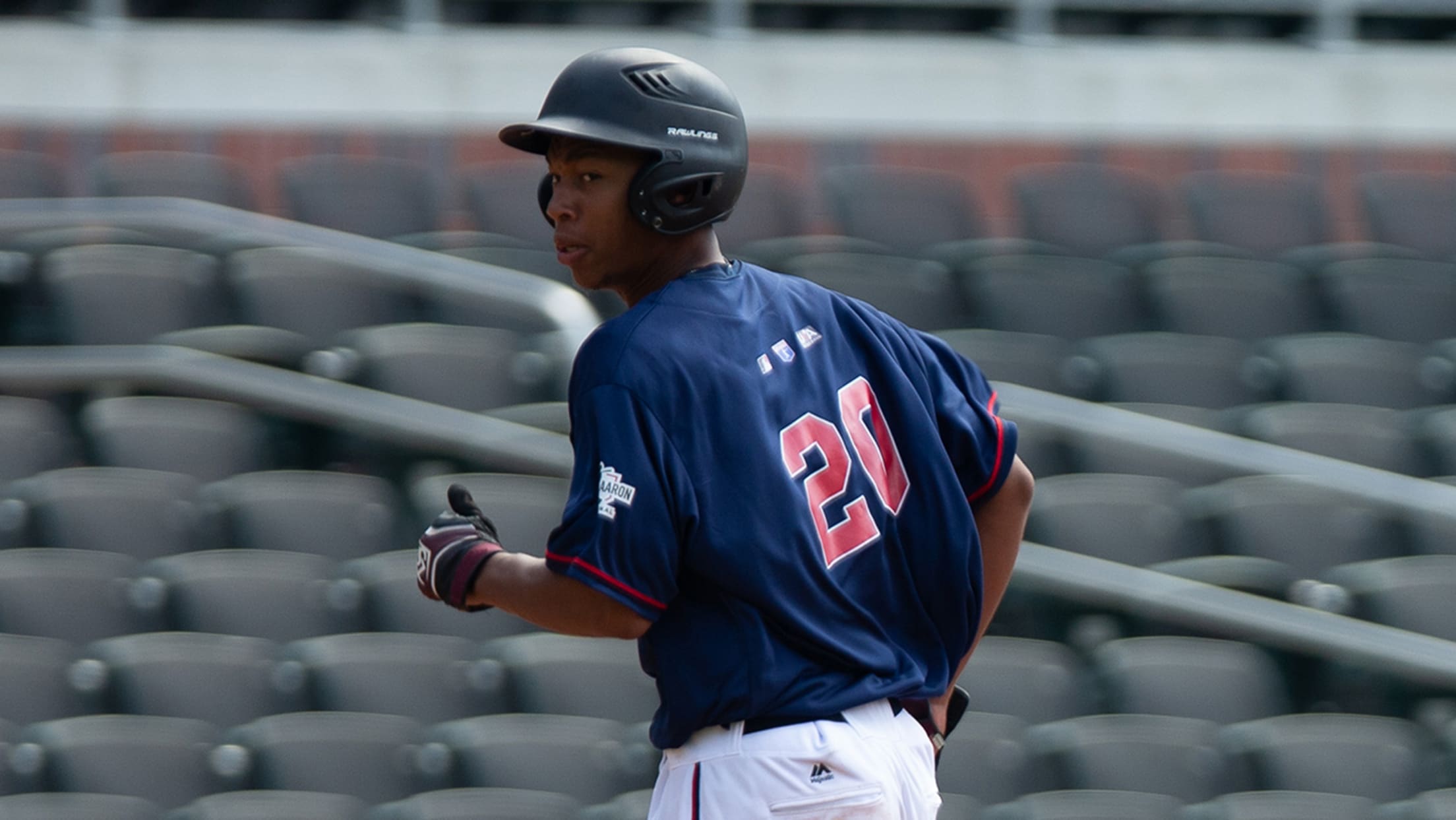 Third round: Anthony Walters (No. 91 overall)
Another Southern California native, Walters was a standout on the junior-college circuit in 2018, hitting .374 with 10 homers in 2018 to earn a South Coast Conference first-team pick. He transferred to San Diego State, batting .271/.333/.356 with one long ball over 16 games before the season was cut short.
The counting numbers might not jump off the page, but the Mets saw plenty of value in what the shortstop brings to the game and had seen him enough to make the pick in the third round.
"We wanted to stay up the middle and here's a shortstop with extreme versatility, a high IQ player, that we just probably valued more than other teams," Tanous said. "And that was a right spot. That was a good spot for him. We had seen the player play a bunch. Everybody's in California, seeing San Diego State. So Anthony was a really comfortable pick for us there that we knew what we were getting and it gave us the ability to do some other things."
Fourth round: Matthew Dyer (No. 120 overall)
Dyer transferred from the University of Oregon to the University of Arizona and hit .393 (third best in the Pac-12) with a 1.051 OPS in 42 games with the Wildcats in 2019 (despite missing the last month with a broken hand) and was a Pac-12 All-Conference honorable mention. Before this season ended, he belted three homers and posted a .769 OPS.
Primarily a catcher, Dyer has experience all over the diamond, getting time at first, second, third and the corner outfield spots.
"A catcher with tools, actually a rare run tool for a catcher," Tanous said. "He can run, he can play other positions. We drafted him as a catcher and that's where he's gonna play. But there's an insurance with his athleticism. He's got probably a plus-plus arm. He controlled the strike zone this year, even though it was an abbreviated year.
"What a good athlete this guy is. I mean having to play with [Yankees first-round pick] Austin Wells and split time there and a Pac-12 team still needs his bat in the lineup all the time, there's a lot. I mean, Wells had to play other positions so Dyer could catch many of the games too."
Fifth round: Eric Orze (No. 150 overall)
With their final pick of the Draft, the Mets took another right-hander out of the University of New Orleans.
But Orze's story goes deeper than that. During his freshman season, he was diagnosed first with testicular cancer and then was later found to have skin cancer.
He missed all of 2019, but Orze beat both forms of cancer and returned this year. Featuring a strong fastball and split-finger combination, he impressed this season with a 2.75 ERA and 29 strikeouts in 19 2/3 frames. Putting into context what he's done to get back into shape and make himself a viable professional pitcher, Tanous and the Mets liked what they saw from Orze's stuff on the field and his attitude off it.
"We value, and I think most teams do, a strong makeup, strong desire, strong will not to quit," Tanous said. "We took Eric because he can pitch. His story is tremendous, but we took him because he's got a plus life on his fastball and a swing-and-miss split-finger. Now you add in what this kid has gone through, this inspiring story -- it's incredible.
"Guys who won't quit make the big leagues. You look at big league players, and it's one thing in common with all of them and that they have, and they usually don't take no for an answer when it comes to their playing ability and the desire to get to the big leagues. And Eric obviously has that along with some pitch tools here that are unique."
Overall outlook
In just a quick glance at this Draft, and it's easy to see the Mets got more athletic overall and put a priority on getting better in multiple ways in the middle of the field.
While the club has a fair number of highly touted shortstops within the system, they were not previously filled with outfielders and made it a point to grab two before the third round. Getting players they felt strongly about made this year's Draft one that has given the club more optimism about its system going forward.
"It felt very satisfying all the work the staff put in to be able to walk away with all of all six of those players," Tanous said. "We felt like we had a good plan and we executed it well, It doesn't always work out that way because we're not the only team drafting. Sometimes teams foil the best of plans, but we were able to have enough scenarios that we liked that we could ensure ourselves of getting the best talent for us at 19. And then so on."