The Ship Has Sailed, Good Luck Braden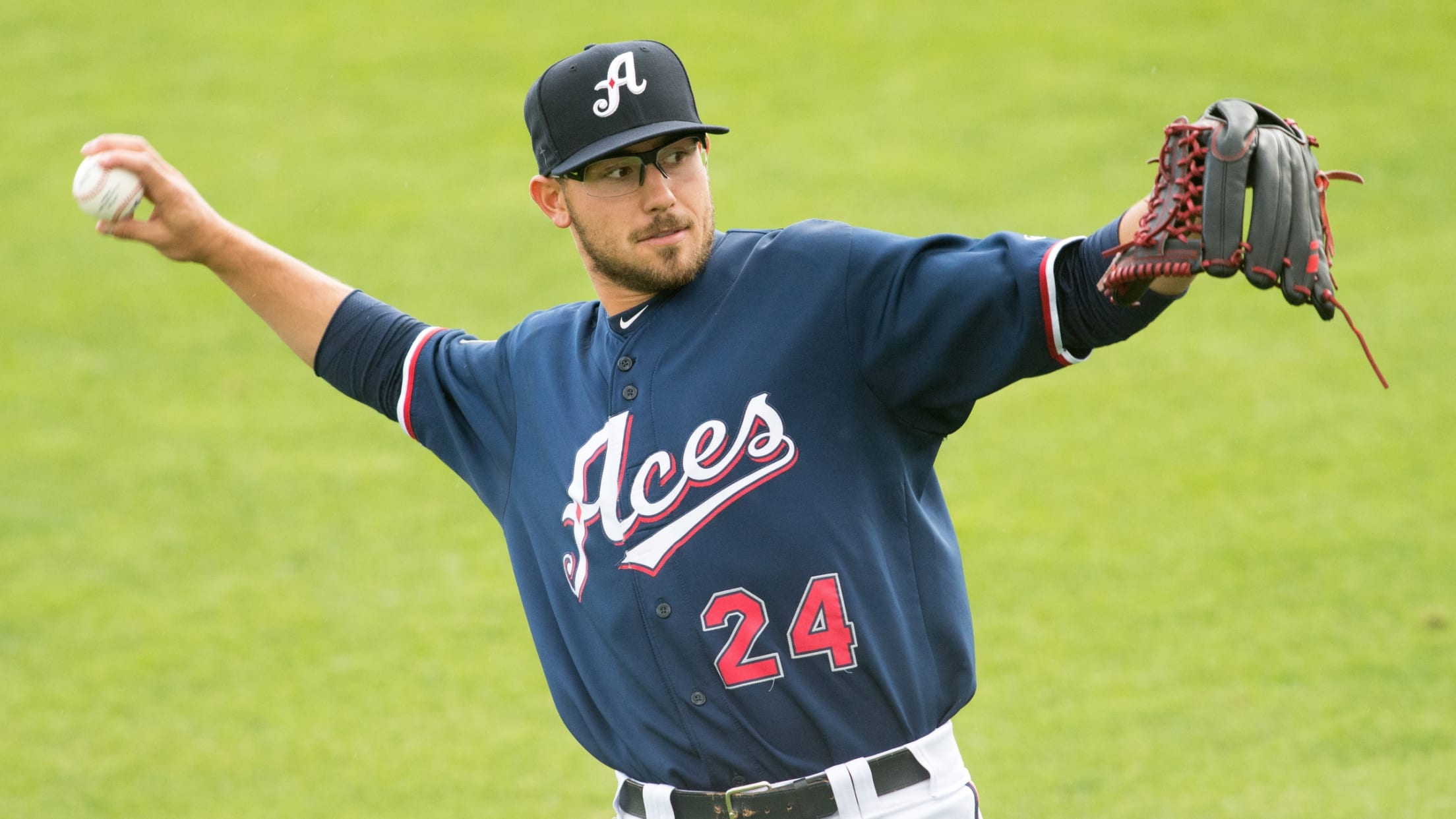 The Ship has sailed.Braden Shipley signed a minor-league contract with the Kansas City Royals on Tuesday, December 17. With the contract, he recieved an invite to Major League spring training. He'll certainly be missed in the Biggest Little City, but his impact on the franchise won't be forgotten. (See the mural
The Ship has sailed.
Braden Shipley signed a minor-league contract with the Kansas City Royals on Tuesday, December 17. With the contract, he recieved an invite to Major League spring training.
He'll certainly be missed in the Biggest Little City, but his impact on the franchise won't be forgotten. (See the mural in right field)

The righty spent parts of four seasons from 2016-2019 with Triple-A Reno. During his time here, he led the franchise in wins with 25, was second in innings pitched with 394.0, and second in strikeouts with 292. He was a Pacific Coast League All-Star in 2016.
Never afraid to swing the bat, Shipley was the last Aces pitcher to leave the yard.

The right-hander was drafted out of University of Nevada, Reno No. 15 overall in 2013 by the Arizona Diamondbacks. Shipley was the highest selected athlete in Nevada history.
During his time with the Wolf Pack, Shipley was named Mountain West Co-Pitcher of the Year as a junior in 2013 (7-3, 107.1 IP, 2.77 ERA, 102 SO) after earning WAC Pitcher of the Year honors his sophomore season in 2012 (8-4, 92.1 IP, 2.14 ERA, 83 SO). He spent his freshmen year in 2010 as the primary shortstop earning 44 starts at the position. That year he hit .295 with a home run, eight doubles, a triple, 19 RBIs, and 20 runs scored.
Shipley made his Major League debut on July 25, 2016 for the D-backs against the Milwaukee Brewers earning a loss while tossing 5.1 innings. Perhaps his best start came on August 11 of that season when he threw seven shutout innings in a win over the New York Mets. He's 4-6 with a 5.49 ERA in 100 innings pitched and 64 strikeouts during his big-league career.

Braden, thank you for your professionalism and commitment to excellence during your time in Reno and with the D-backs' organization. You and your family are always welcome back at Greater Nevada Field and we wish you the best of the luck in the future!