San Jose Giants Announce 2021 Schedule
60-home game schedule paves hope for fans' return to Excite Ballpark this Summer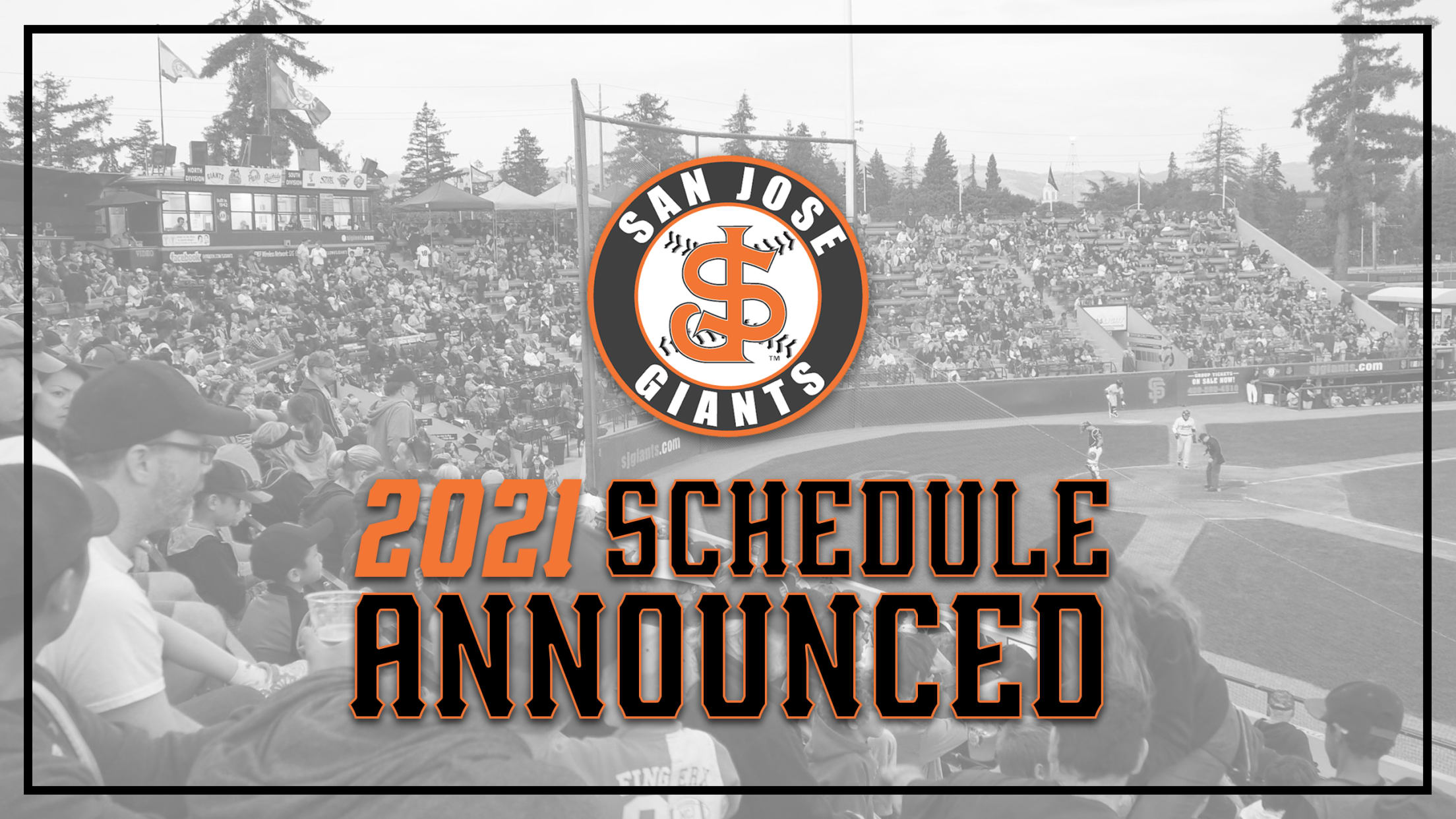 San Jose, CA- The San Jose Giants announced today their 2021 schedule including home and road dates as well as opponent matchups. The organization, having just signed a new 10-year Player Development License to remain an affiliate of the San Francisco Giants through the 2031 season, is initially scheduled to
San Jose, CA- The San Jose Giants announced today their 2021 schedule including home and road dates as well as opponent matchups. The organization, having just signed a new 10-year Player Development License to remain an affiliate of the San Francisco Giants through the 2031 season, is initially scheduled to play 120 games in 2021. A delayed start to the season due to the realities of the COVID-19 pandemic has Opening Night slated for Tuesday, May 4 against the Fresno Grizzlies.
At this time, fans can secure seats through a variety of season ticket packages by emailing [email protected]. When Santa Clara County regulations evolve to allow stadium capacity and fan attendance, the organization will begin selling single game tickets. The team will continue to be in consistent communication with local health officials to determine the safest and best path for fans to return to the ballpark this summer.
"The arrival of our 2021 schedule is an exciting first step towards the return of baseball in San Jose," said Daniel Orum, San Jose Giants President and CEO. "While there are several hurdles still to clear, our organization is hard at work preparing Excite Ballpark not only for a safe return for Giants' players, but also for our fans and staff. This schedule's announcement brings renewed optimism and encouragement for a pathway to welcoming our Giant fans back this year."
Once the season is safely underway, Excite Ballpark will be a weekend destination all season long as the Giants are set to host games on 10 Fridays, 10 Saturdays and 10 Sundays. As further clarity regarding the 2021 season becomes available, the organization will continue to keep fans apprised via their website (sjgiants.com), social media channels and email newsletter.