Bisons offense erupts for 12-2 victory over Lehigh Valley on Thursday
Otto Lopez accounted for a pair of hits and two RBIs in the win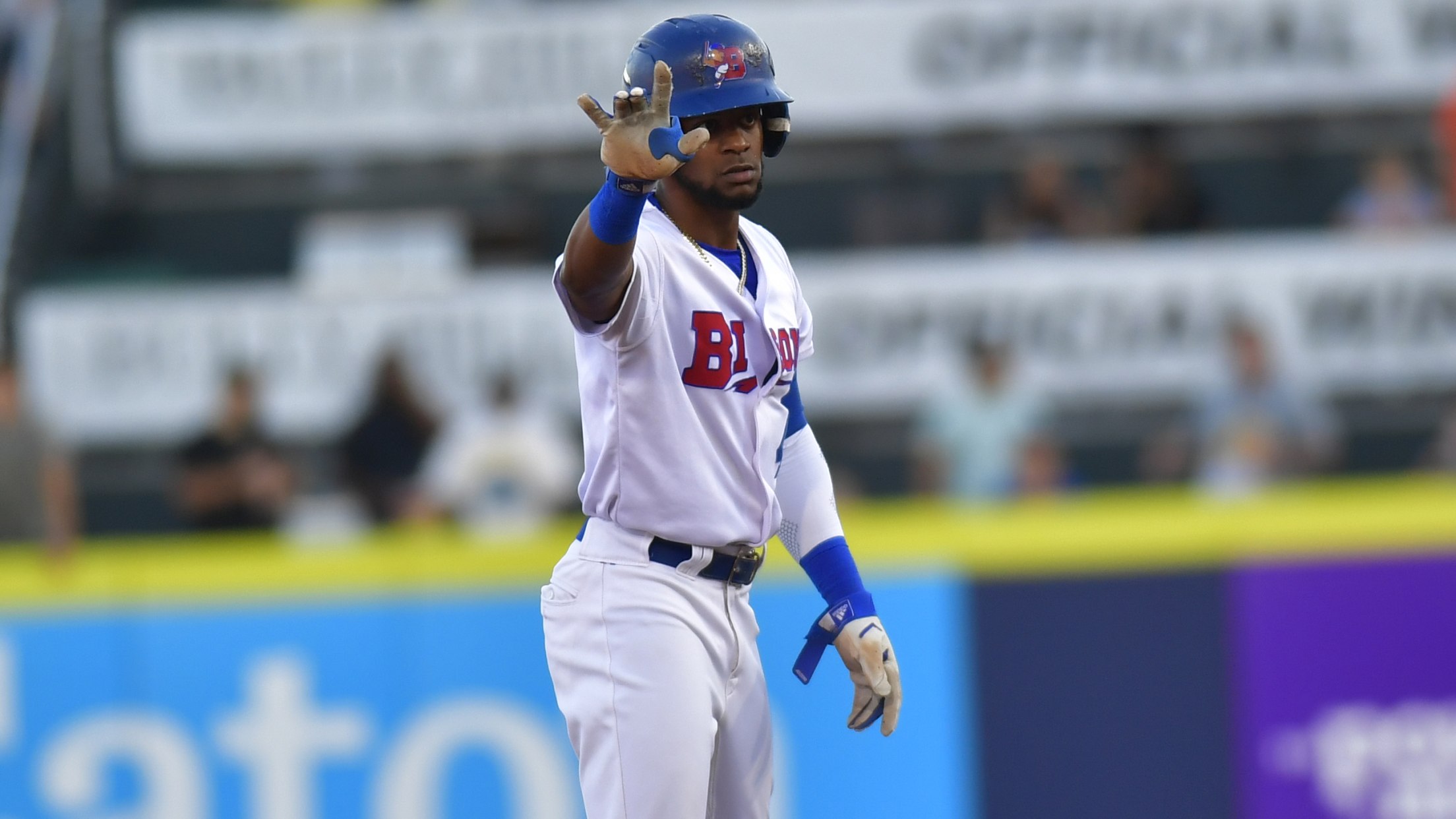 ALLENTOWN, PA – The Buffalo Bisons pitching staff dominated, retiring 17 straight batters at one point, and Rafael Lantigua led the way offensively for a 12-2 victory over the Lehigh Valley IronPigs on Thursday night at Coca-Cola Park. Lehigh Valley was able to score first thanks to an error in
ALLENTOWN, PA – The Buffalo Bisons pitching staff dominated, retiring 17 straight batters at one point, and Rafael Lantigua led the way offensively for a 12-2 victory over the Lehigh Valley IronPigs on Thursday night at Coca-Cola Park.
Lehigh Valley was able to score first thanks to an error in the bottom of the first inning that gave the team a 1-0 lead over the Herd. Simon Muzziotti hit a ground ball that resulted in a force out at second base. But a wide throw on the return to first allowed Jake Cave to score the game's first run.
The unearned run was allowed by Bowden Francis in his first start for Buffalo since returning from the injured list prior to the game. The righty had not pitched since April 8. Francis worked the first four
The IronPigs pitching staff did not have good command of the strike zone early in the game, resulting in multiple scoring opportunities for Buffalo. Louis Head allowed five walks in his 1.1 innings worth of work and was charged with three runs.
Otto Lopez earned his ninth RBI of the season when he was hit by a pitch with the bases loaded that tied the game 1-1. LJ Talley's RBI groundout gave the Herd a 2-1 lead, while two batters later Lantigua recorded the first hit of the night for the team. His two-run single extended the Bisons lead to 4-1 through three and a half innings.
Lantigua reached base for the fourth straight time in the game by jumping on the first pitch from Jesus Cruz for a double. He promptly scored one batter later thanks to a Tanner Morris base hit to give Buffalo a 5-1 lead in the top of the seventh. The hit extended Morris' streak to 11 straight games.
Yosver Zulueta worked a pair of scoreless innings in relief for the Herd. The young right hander struck out three among his six outs recorded. Zulueta did not allow a hit or a run in two innings, turning the game over to Brandon Eisert.
Jimmy Burnette made his Triple-A debut and faced the minimum. His 14-pitch outing capped 17 straight outs recorded by the Bisons pitching staff in the win.
The Herd would add five more runs in the top of the ninth inning thanks to three more walks and a host of base hits. Lantigua and Morris had back-to-back run producing hits to balloon Buffalo's lead to 12-1. Lehigh Valley would get one run back in the bottom of the ninth to make the score 12-2.
The same two teams will meet on Friday night at Coca-Cola Park. Zach Thompson will take the hill for Buffalo for the scheduled 7:05 p.m. first pitch.