Save up to 50% with the Grand Slam Savings Event
Great deals plus 10% off the entire Bisons.com online shop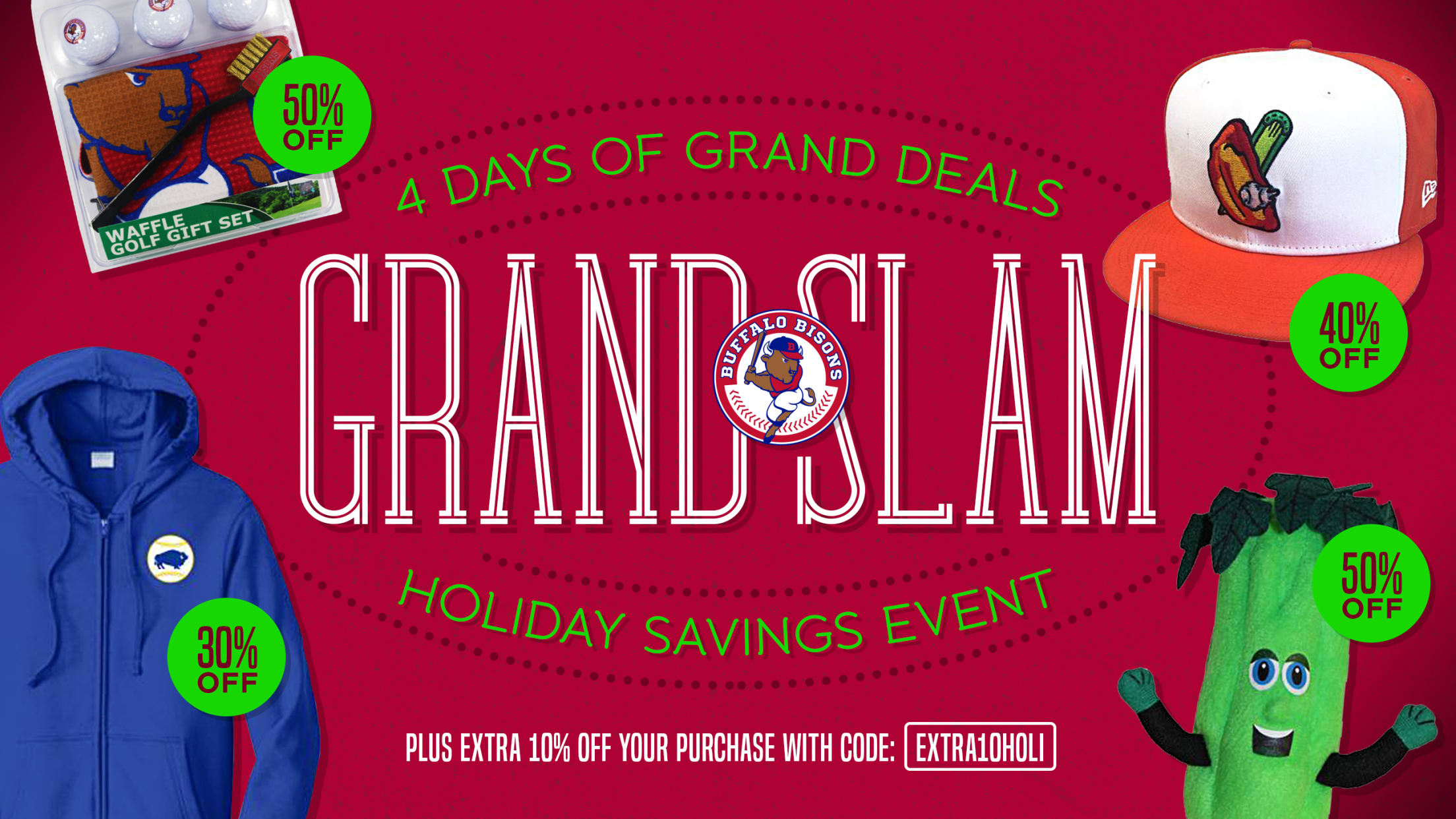 Your shopping list is loaded and time is running out before the holidays arrive…. It's time to come through in the clutch… it's time for a GRAND SLAM!Bisons.com has got you covered with four great deals in the Bisons.com Online Shop as part of a Grand Slam Savings Event. For the
Your shopping list is loaded and time is running out before the holidays arrive…. It's time to come through in the clutch… it's time for a GRAND SLAM!
Bisons.com has got you covered with four great deals in the Bisons.com Online Shop as part of a Grand Slam Savings Event. For the next four days, check out these great deals on some of our best sellers:
>>>CLICK HERE TO SHOP FOR THESE GREAT DEALS<<<
PLUS, the Grand Slam Savings Event also includes savings on the entire* Bisons.com Online Shop. Use the promo code Extra10Holi to save 10% off your entire order… including the great items already marked down on this sale. You can also CLICK HERE to have view the shop with the promotional code already added to your cart!!
These great deals end at midnight on Thursday, December 12, so log on and hit a grand slam with your holiday shopping list this season.
Gift cards, clearance and prior sales excluded. Cannot be combined with any other offer. Promotion ends 12/12/19 at 11:59 pm ET.