Tuesday's Bisons School Kids Day Game postponed
Bisons and WooSox to play single-admission doubleheader June 8 (G1 5:30pm)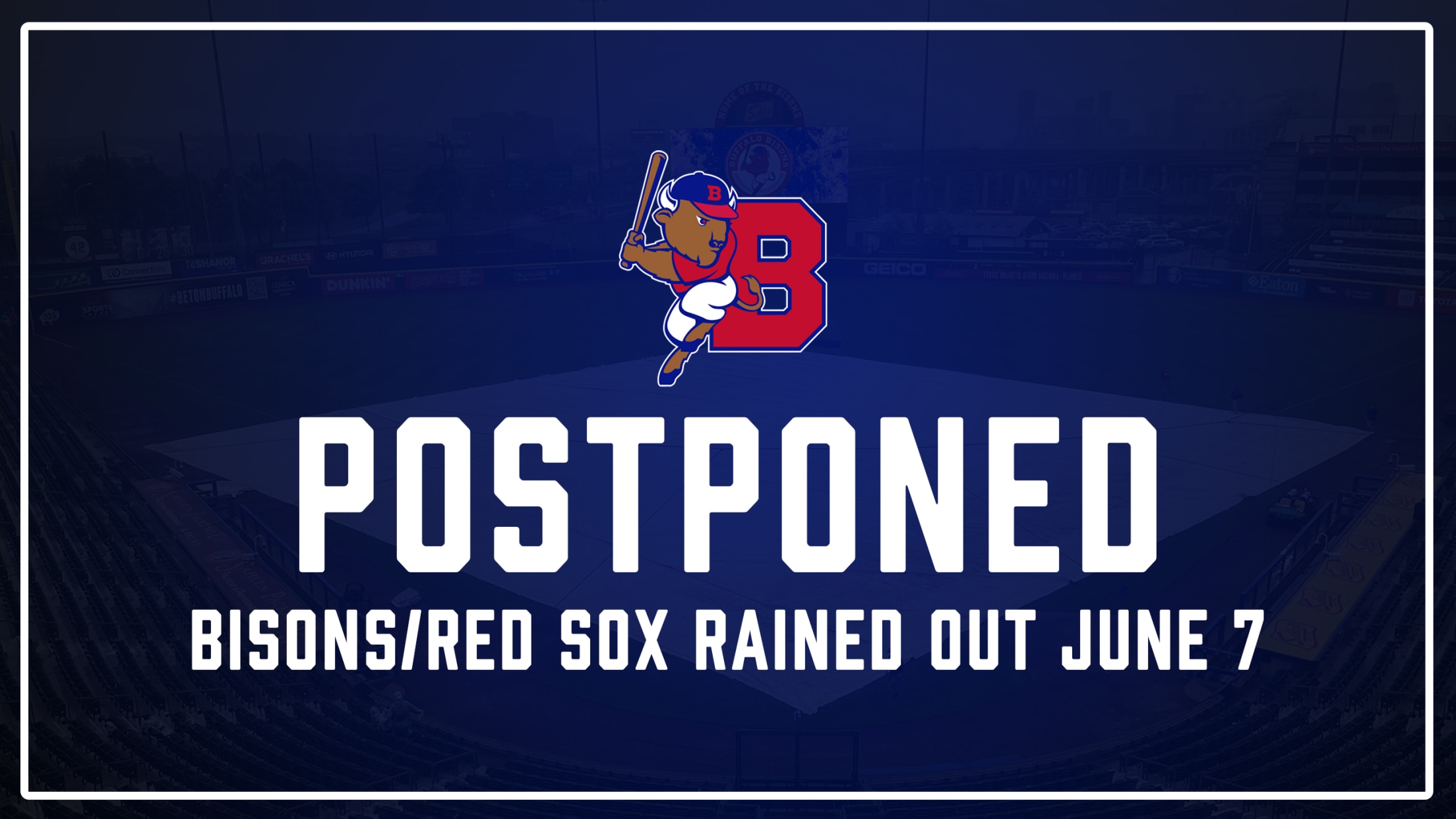 The Buffalo Bisons have announced that their scheduled School Kids Day game against the Worcester Red Sox on Tuesday, June 7 at Sahlen Field has been postponed due to rain. The teams will make up today's game with a single-admission doubleheader on Wednesday, June 8 with the first of two
The Buffalo Bisons have announced that their scheduled School Kids Day game against the Worcester Red Sox on Tuesday, June 7 at Sahlen Field has been postponed due to rain.
The teams will make up today's game with a single-admission doubleheader on Wednesday, June 8 with the first of two seven-inning contests beginning at 5:30 p.m. (Gates open at 5:00 p.m.).
As a single-admission doubleheader, fans will only need one ticket to watch both games. All existing tickets for Wednesday, June 7 are still valid and do not need to be exchanged.
Fans holding tickets to Tuesday's game can exchange them for a comparable ticket to any future 2022 Bisons game (excluding July 4th). All school kids that were planning to attend today's game will also receive vouchers for two additional tickets to a future Bisons game of their choice (excluding July 4th). These vouchers will be sent directly to the schools for distribution.
All ticket exchanges must be made at the Sahlen Field Box Office. Please note that these exchanges do not have to be made on Tuesday, June 7 or Wednesday, June 8. Fans with tickets can exchange them throughout the remainder of the 2022 season.