Bisons' Rob Free named Chairman of New York State Restaurant Association
Free has run Bisons' Food & Beverage since 2005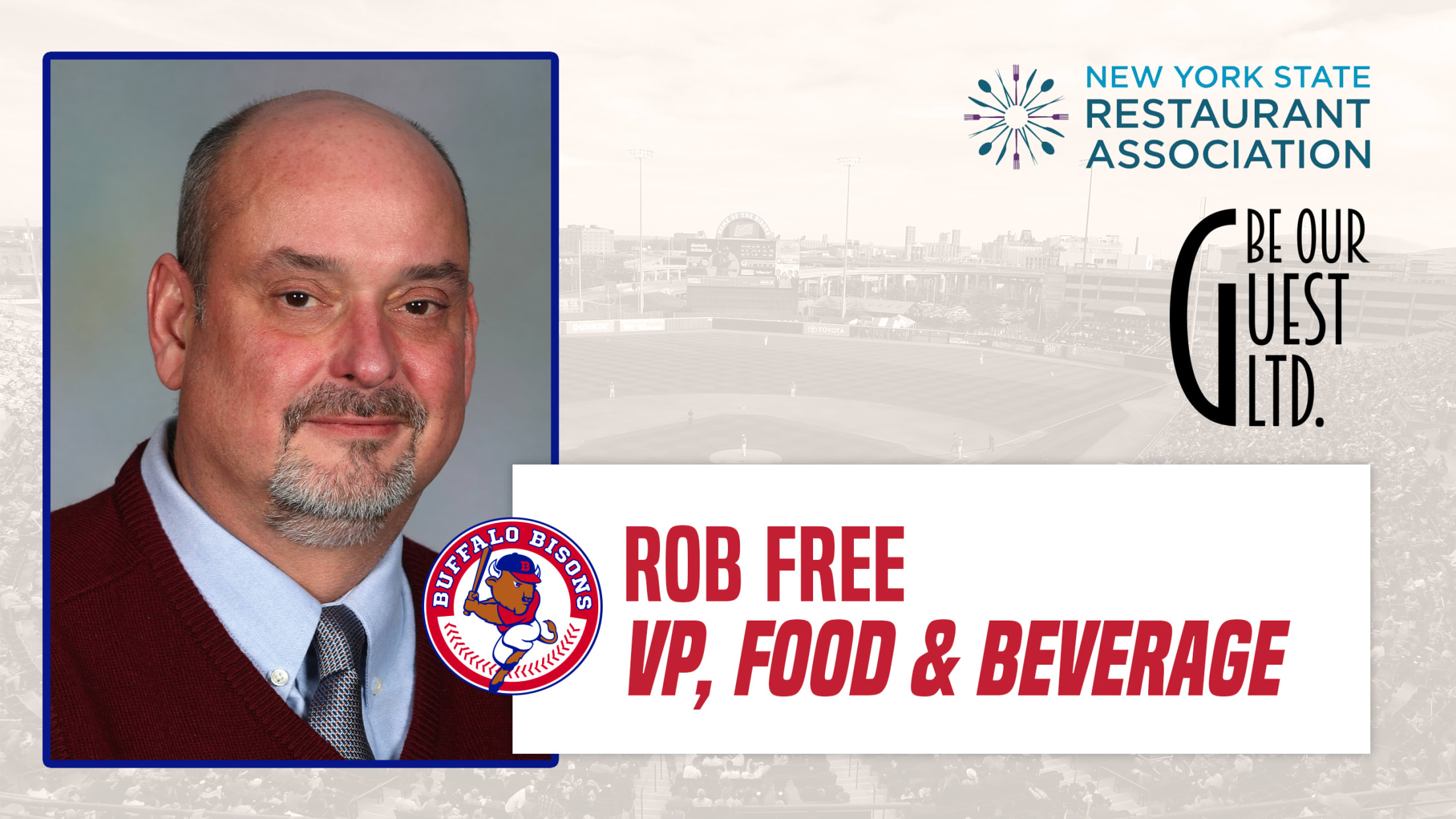 The New York State Restaurant Association (NYSRA) today announced the appointment of Rob Free as its chairman of the board for the year 2020. Free is currently in his 16th year with Be Our Guest Ltd. serving as Vice President, Food & Beverage for the Buffalo Bisons minor league baseball
The New York State Restaurant Association (NYSRA) today announced the appointment of Rob Free as its chairman of the board for the year 2020. Free is currently in his 16th year with Be Our Guest Ltd. serving as Vice President, Food & Beverage for the Buffalo Bisons minor league baseball team and the Buffalo Waterfront.
Free brings with him more than 25 years of experience in the food service industry. He has worked and supervised fast-casual dining establishments, sit-down white tablecloth restaurants, chain restaurants, entertainment venue concessions, and sandwich and catering stores.
The many years Free has served within the industry has allowed him to develop several areas of expertise. This includes design and layout, menu development, marketing and communications, training program development and financial analysis
"We are excited to have Rob as the chairman of our board of directors. His expertise, his experience and professionalism will help guide our association through a successful 2020. He understands the issues facing our industry and is a great advocate for the rights of restaurant operators throughout New York. We look forward to seeing what next year will bring," said Melissa Fleischut, President & CEO of the New York State Restaurant Association.
Free currently serves on the Erie County Board of Health, the Local Food Policy Council of Buffalo and Erie County and the advisory board of the Hospitality Department at Erie County Community College. He is also part of the advisory council for Access Buffalo.
"It is a privilege and honor to be named chairman of the board of directors for NYSRA. The association plays a vital role for restaurants across the state in ensuring they are able to operate successfully and are not overburdened by regulations. I look forward to working with them and building on their success in 2020," said Rob Free, Vice President of Foodservice Operations for the Buffalo Bisons.
Free's term began on January 1, 2020 and will run through December 31, 2020.
[Empty Body]