T-Shirt Time: 15% OFF Bisons tees 
Save now through Sunday, May 9 in Bisons.com Shop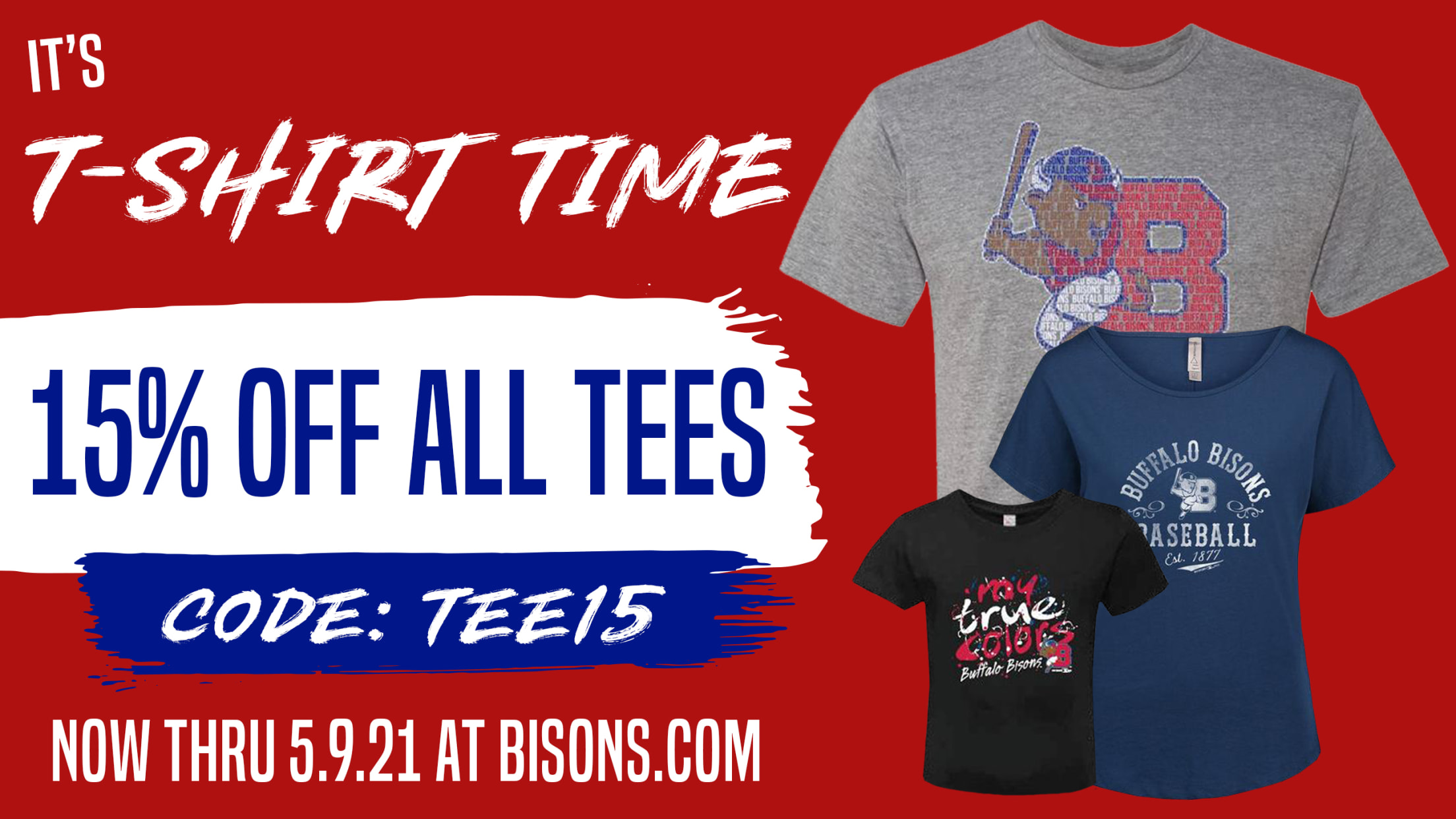 The start of the new season is here, and while we can't throw t-shirts into the crowd this year, we can still get you outfitted in some new threads! Through Sunday, May 19, you can SAVE 15% ON BISONS TEES in the Bisons.com Online Shop. Just use the promo code
The start of the new season is here, and while we can't throw t-shirts into the crowd this year, we can still get you outfitted in some new threads!
Through Sunday, May 19, you can SAVE 15% ON BISONS TEES in the Bisons.com Online Shop. Just use the promo code TEE15 and start saving today!
You can choose from men's and ladies tees as well as new shirts for kids and toddlers. Just be sure to enter the code 'Tee15' at checkout so you can save 15%!