Conehead IPA guaranteed to be your favorite
Available only at Bisons games at Coca-Cola Field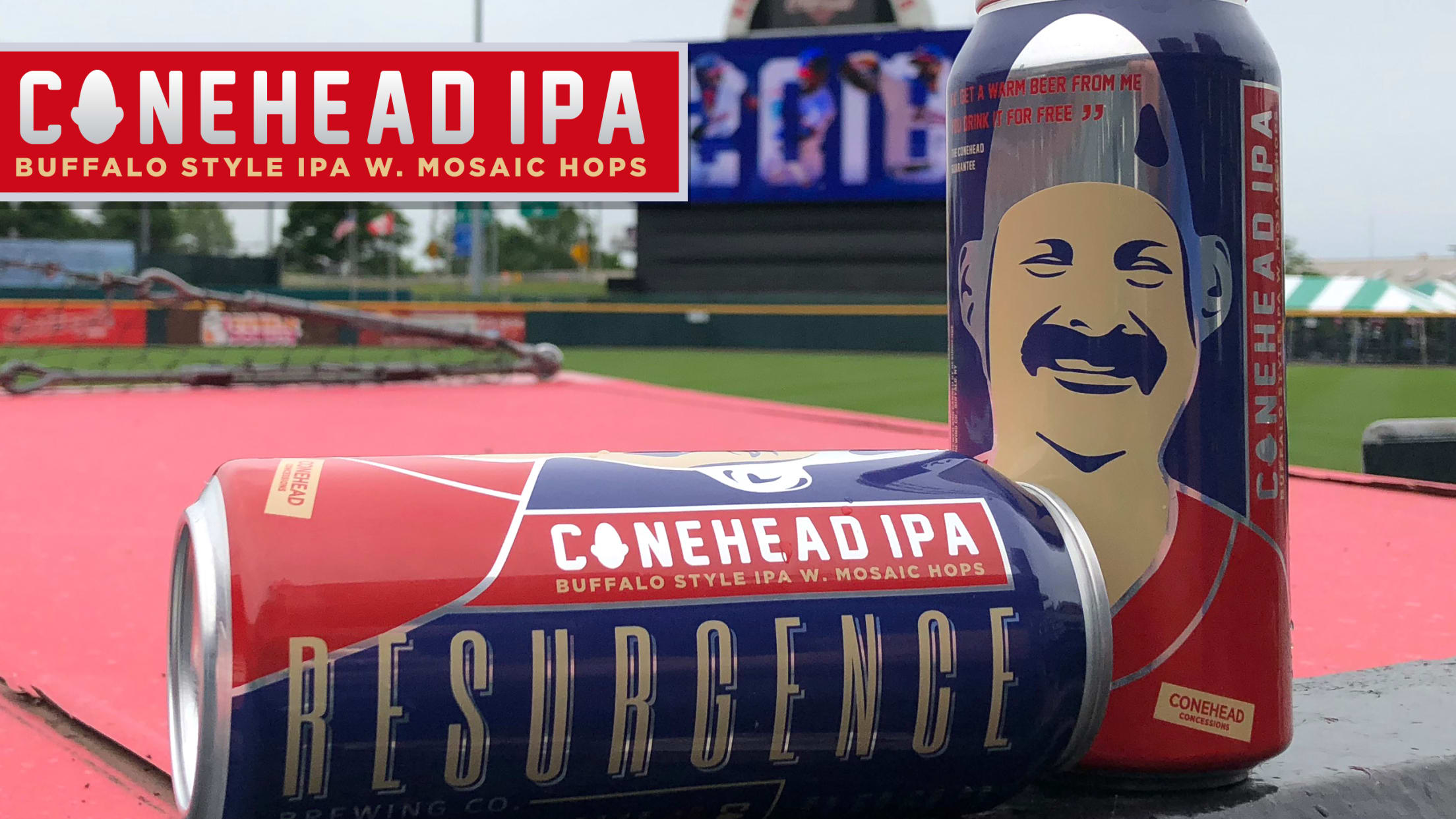 There's a new GUARANTEE at the ballpark… you're going to love this new beer!In honor of his 40th season slinging suds at Bisons games, Tom 'Conehead' Girot has his own beer… introducing the 'Conehead IPA.'The Bisons have teamed up with their great partner Resurgence Brewing to produce this very special
There's a new GUARANTEE at the ballpark… you're going to love this new beer!
In honor of his 40th season slinging suds at Bisons games, Tom 'Conehead' Girot has his own beer… introducing the 'Conehead IPA.'
The Bisons have teamed up with their great partner Resurgence Brewing to produce this very special beer in honor of 'The Cone.' For 40 years, Conehead has been an integral part of the ballpark experience and a tremendous ambassador for Bisons baseball. Now he has his own beer.
According to the brewing experts at Resurgence, the Conehead IPA "is a single hop IPA that delivers a big floral aroma, juicy flavor and subtle earthiness with a light bittering allows the complex flavors of the Mosaic to shine."
Conehead IPA (5.5% ABV) will only be available at Coca-Cola Field, starting with the team's fridaynightbash! game against Lehigh Valley on June 22 (7:05 p.m.). -GET MY TICKETS
While not available for purchase, fans can also enjoy two complimentary Conehead IPA 16 oz. cans at any of the 17 area Consumer's Beverages with the purchase of a ticket to this year's Ballpark BrewBash -Friday, September 21 (6-9pm) at Coca-Cola Field. Those tickets will be available starting Wednesday, June 27 for a limited time price of $30.