Riders finish atop Double-A in attendance for 15th consecutive season
More than 450,000 fans attended Riders games in 2019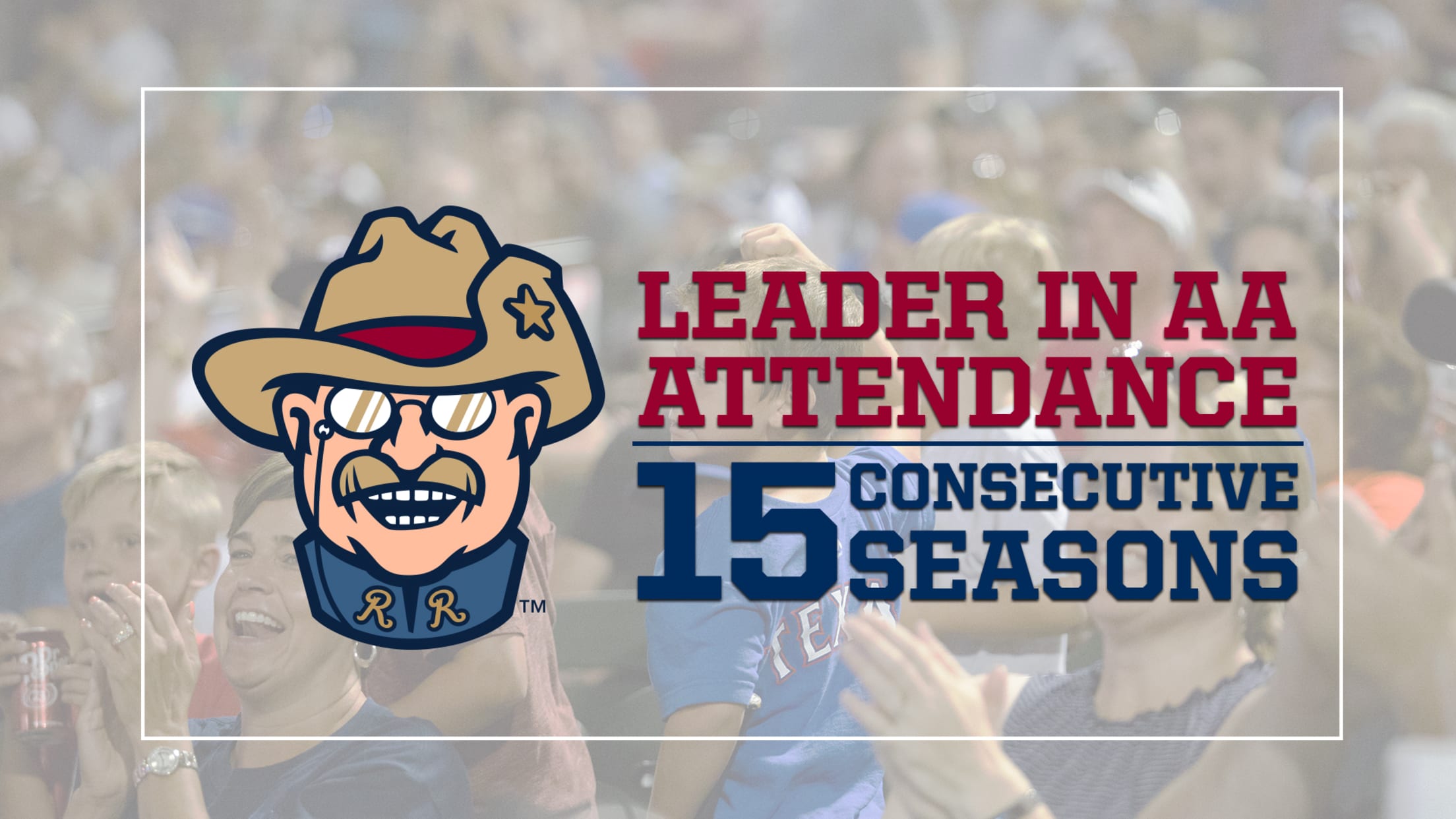 FRISCO, Texas (Sep. 9, 2019) - For the 15th year in a row, the Frisco RoughRiders finished with the best attendance among all 30 Double-A teams.455,765 fans packed into Dr Pepper Ballpark this season, good for an average of 6,802 fans per night. There were nine crowds of at least 10,000
FRISCO, Texas (Sep. 9, 2019) - For the 15th year in a row, the Frisco RoughRiders finished with the best attendance among all 30 Double-A teams.
455,765 fans packed into Dr Pepper Ballpark this season, good for an average of 6,802 fans per night. There were nine crowds of at least 10,000 in 2019, highlighted by 12,023 fans in attendance on June 2, the second-largest crowd in franchise history. The RoughRiders capped the season on a high note, setting a single-weekend attendance record with 32,184 loyal fans sending the Riders off for the final three home games of the season.
"When people ask me what makes this organization so great, the first thing I always mention is the fans," Riders President and General Manager Andy Milovich said. "Leading Double-A in attendance for 15 consecutive years is no small feat and our loyal supporters deserve a lot of the credit for this great accomplishment. We've been eagerly planning for 2020 so we can continue to make Riders games the premier destination in the Metroplex for affordable family fun and entertainment."
After another great year at the gates in 2019, each of the top 12 crowds in franchise history and 17 of the top 20 have come under Chuck Greenberg's ownership tenure, which began at the end of the 2014 season.
Details on the 2020 season, including the schedule and ticket information, will be unveiled soon. For more information, visit RidersBaseball.com.
About the RoughRiders
The Frisco RoughRiders are the Double-A affiliate of the Texas Rangers and play their games at beautiful Dr Pepper Ballpark in Frisco, Texas. The team was founded in 2003 and has finished first among all Double-A franchises in attendance in each of the last 15 seasons (2005-2019). In August 2014, the RoughRiders were purchased by an ownership group led by Chuck Greenberg. Since then, the new ownership group, together with the City of Frisco, has spearheaded numerous major franchise enhancements, investing over $8 million in a wide array of facility upgrades and improvements, including a state-of-the-art HD video board, sound system, Bull Moose Saloon, InTouch Grille, Riders Outpost Team Store and the world's largest water feature in a sports facility, the massive Lazy River. These enhancements earned the Riders and the City of Frisco Ballpark Digest's prestigious "Best Ballpark Renovation" award for two consecutive years (2015 and 2016). More than 160 former RoughRiders players have gone on to play Major League Baseball, including current Rangers players Elvis Andrus, Nomar Mazara and Joey Gallo. For more information on the Frisco RoughRiders and Dr Pepper Ballpark, please visit RidersBaseball.com or contact Ryan Rouillard at [email protected].