Sale of Camo T-Shirts to benefit VA's 'Homeless Veterans Program'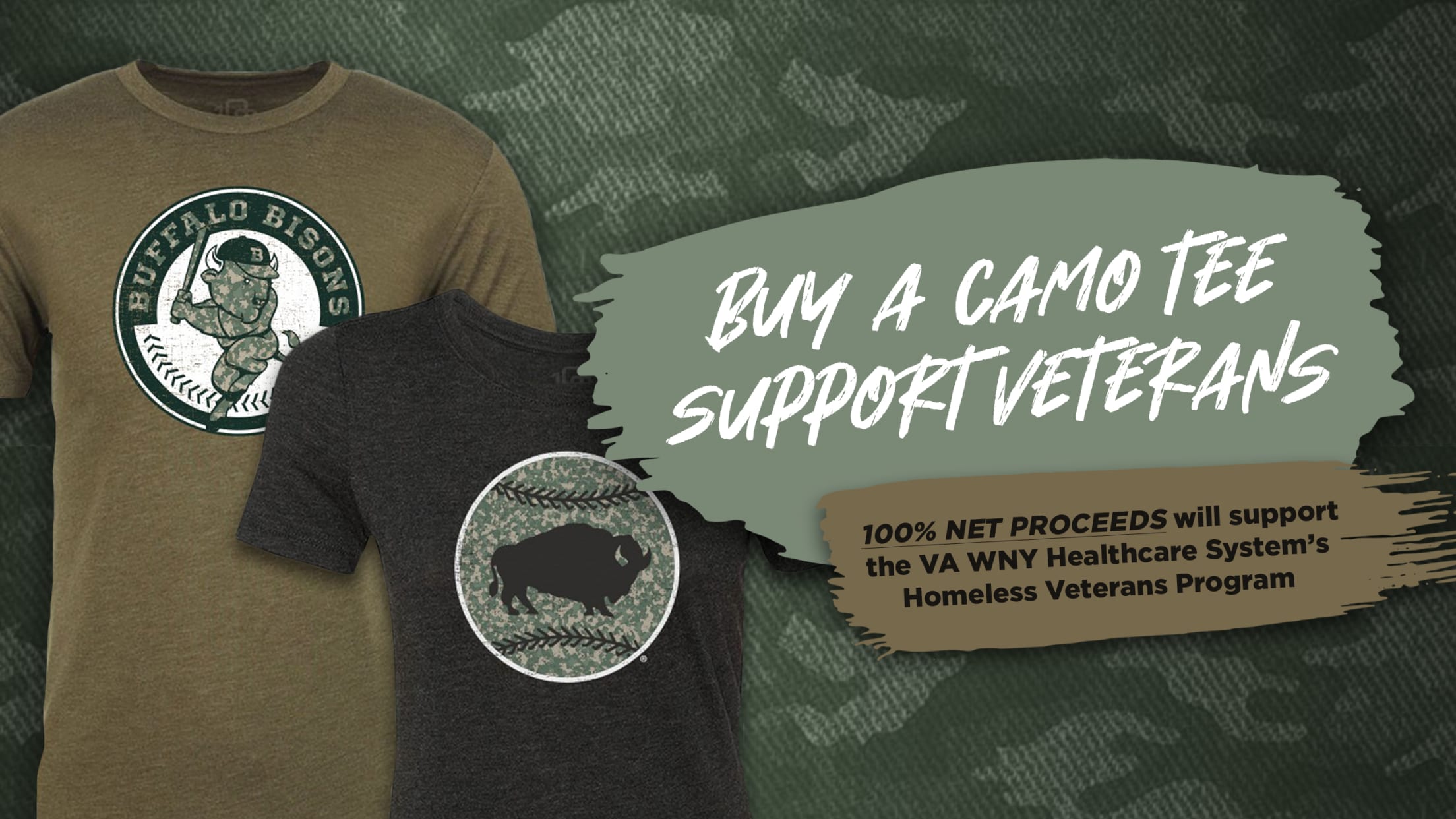 The Buffalo Bisons have partnered with the VA Western New York Heathcare System to help some of our brave servicemen and women who need it the most. The team is selling all new Men's and Women's Camo T-Shirts with 100% of the net proceeds to be donated back to the
The Buffalo Bisons have partnered with the VA Western New York Heathcare System to help some of our brave servicemen and women who need it the most.
The team is selling all new Men's and Women's Camo T-Shirts with 100% of the net proceeds to be donated back to the VA's "Homeless Veterans Program."
VA's specialized programs for homeless Veterans serve hundreds of thousands of homeless and at-risk Veterans each year. Independently and in collaboration with federal and community partners, VA programs provide Veterans with housing solutions, employment opportunities, health care, justice- and reentry-related services and more.
>>>CLICK HERE to order your Bisons' Camo T-shirt
The Women's Camo Tee comes in black and features the Bisons' alternate 'standing buffalo' logo. Sizes from small to x-large are available for $28.00 each. CLICK HERE TO BUY
The Men's Camo Tee was made in military green and sports the Bisons primary team logo. Sizes from medium to xx-large are available for $28.00 each. CLICK HERE TO BUY
For more information on the VA's Homeless Veterans Program and its other vital services, please visit buffalo.va.gov..